How I made a Sympathy Card

How I made a Sympathy Card
Card base:
I used white as my card base, you can use and color you want.
White card stock measuring 8" by 10", cut in half at 5" 1/2.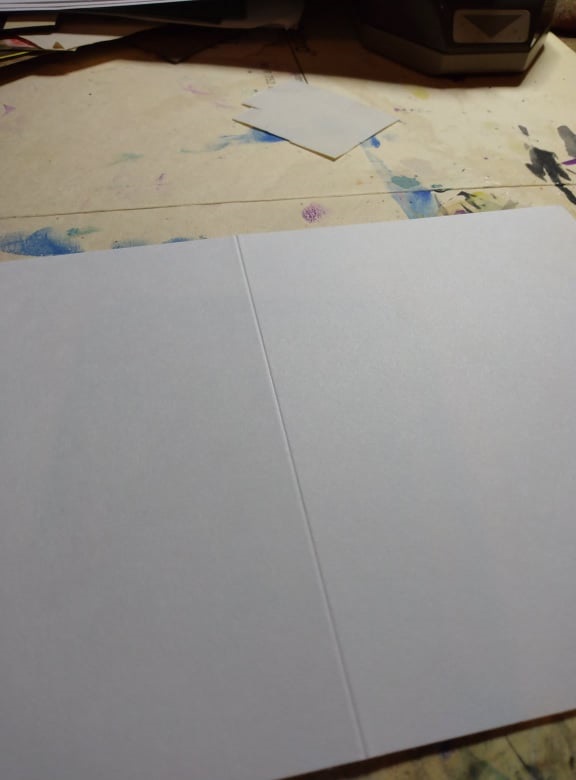 This will give you two pieces of paper measuring 8"1/2 x 5" 1/2
you the put a fold in the card at 4"1/4. Now you have a card base.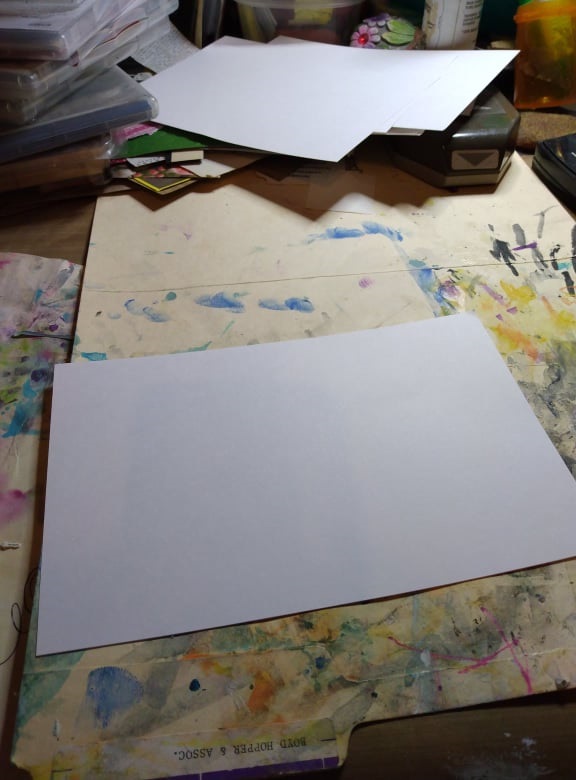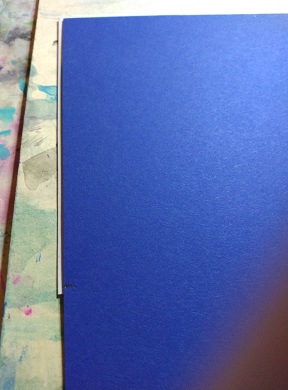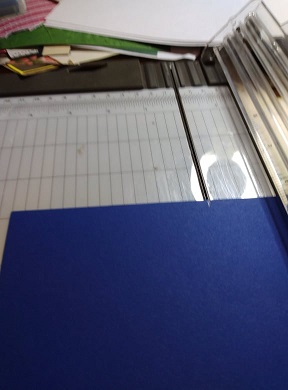 Since I was making a sympathy card I choose dark blue card stock.
I took the blue card stock and layed it down on top of my white card base then measured 1/4" on the side and bottom of the the blue card stock paper. Cut my paper at the
marks. This make the background layered on to the white card base.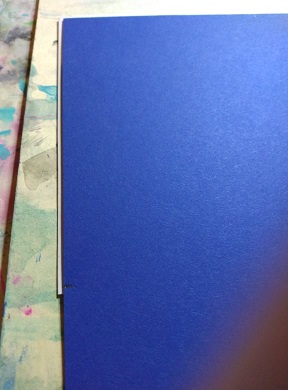 Next I picked out two clear stamps to use on my background (blue) cardstock. I choose two
butterfly images for my project.
Before using the powder make sure to use a tool called the embossing buddy. All it is, is a little cloth bag the has
baby powder or talcum powder in it. This needs to be rubbed all over the background paper.
Ink my clear stamps with versa mark ink.
When stamped looks clear on the background paper.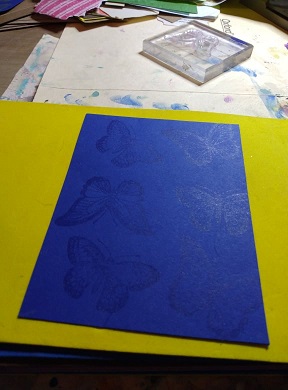 Next step is to use embossing powder. My embossing power of choice was silver.
embossing powder over the versa marked images. That way the embossing powder only sticks to
the images you put the embossing power on. Make sure to have a coffee filter or paper
under the background paper you are embossing, this will keep the powder from going all
over your work space.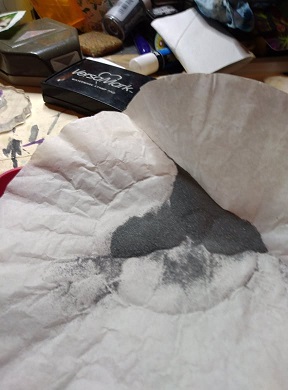 Next is to use a heat gun to to heat the embossing powder.
The heated powder changes from a matte look to a shiny looking image.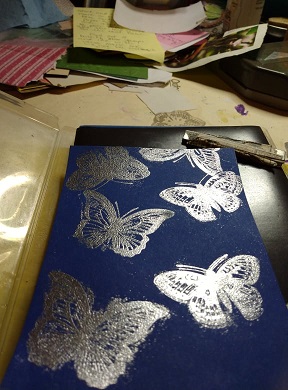 When done glue the background paper with the butterfly images on to your white card base.
Since this will be a sympathy card I will be putting my words of sympathy on the inside of the card in black ink.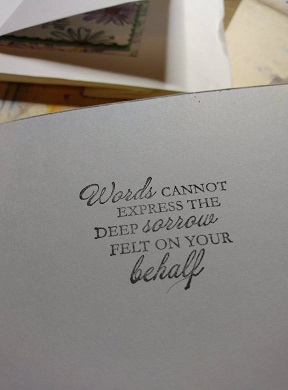 I decided that the front needed something else so I used a circle cut out and using a white card stock. I stamped a sentiment in the circle and used square mounting tape on the back this helps to make this part of the card to stand out from the card base. and put the circle on the front of the card.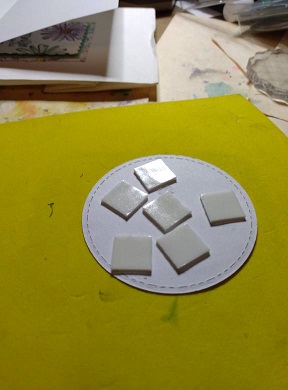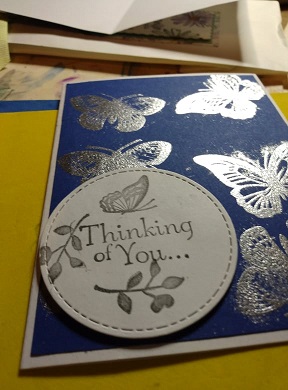 This is how I put this card together. On the back of all my card I stamp handmade by and my name on the very back.
I hope you enjoy this post.
Thanks for stopping by.
---
---