Mixed Media Art
I wanted to share one of my mixed media projects here.
I started by picking a photo out from a post I saw in the LETS MAKE A COLLAGE LIBRARY ~ MY CONTRIBUTION TO HIVE AND MY LIL PICTURES
doors-streetlamps-doorknobs. I found a great looking door from this post @brittandjosie image #6 door-house.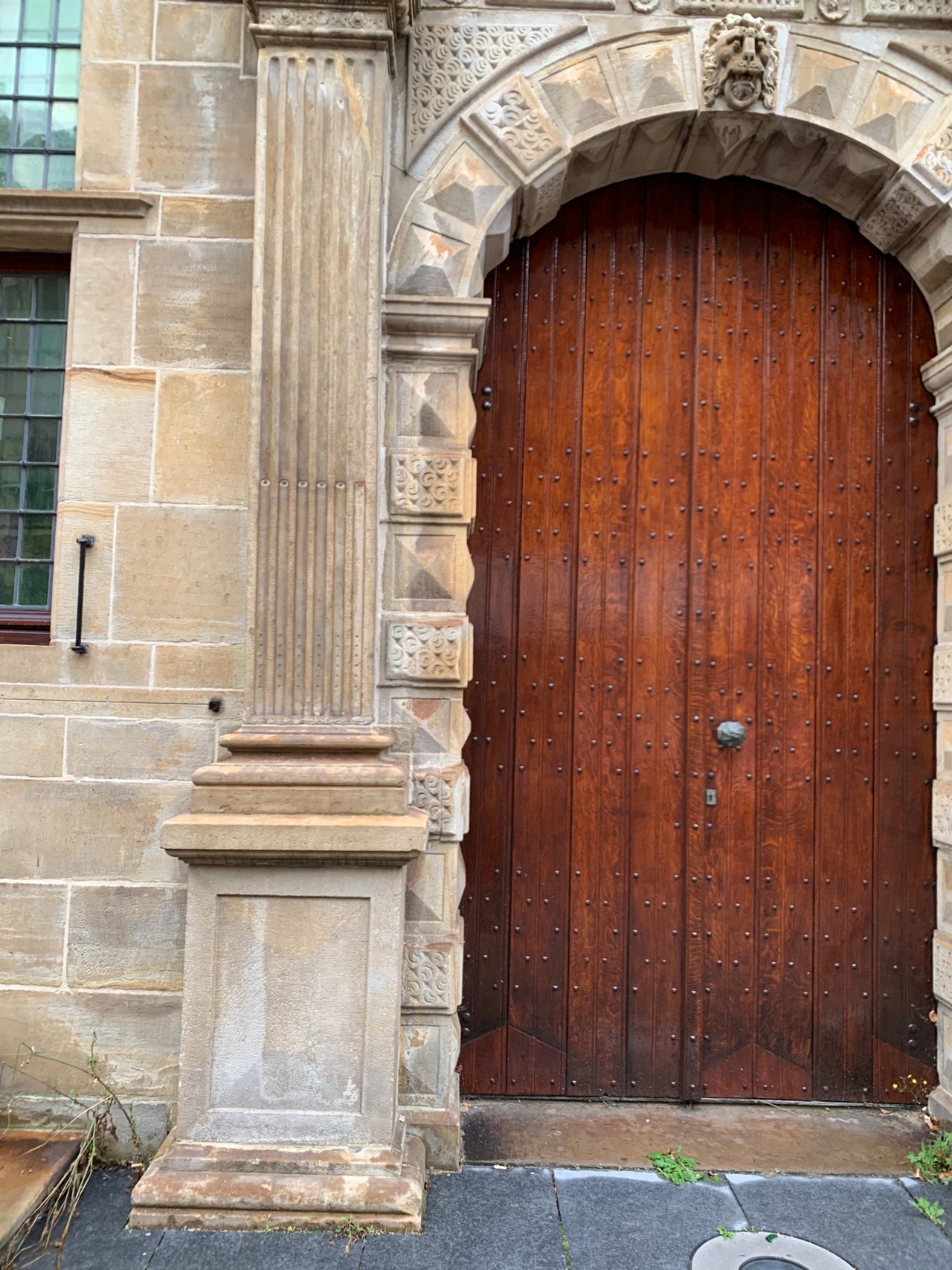 Once I choose the photo I wanted to use I printed it off on my printer.
Next was to prepare a then canvas board, I tore up pieces of scrap
paper and glued them down on my canvas. I then put a coat of mod-podge
over the scrap paper, next I put down the door image and covered it with mod-podge as well.
After this step the canvas must be dried over night or use a hair dryer.
To add more interest black ink on a script rubber stamp was used
all over the canvas.
On either side of the door I used a brick stencil and texture paste,
used a hair dryer to dry it some. Plus I let it sit to dry more overnight.
I used brown acrylic paint, some rust colored ink and black acrylic paint was
watered down so it could run down the brick.
I then glued down some flowers by the door. and sealed with mod-podge.
Next to put some shading around the flowers I used a water based black pencil.
I then decided that I wanted some numbers put next to the door.
So I just used a stencil and black ink and a makeup sponge.
Next I used a black pen to draw on some lines in the wooden door and some
above the door.
Then I thought that the bricks needed some white added on to them so I
used some watered down gesso and painted some on to some of the bricks.
I then also used a white ink pen on tope of the white gesso.
Next was added black and white splashes of ink on the project. Then the
whole project was given another coat of mod-podge.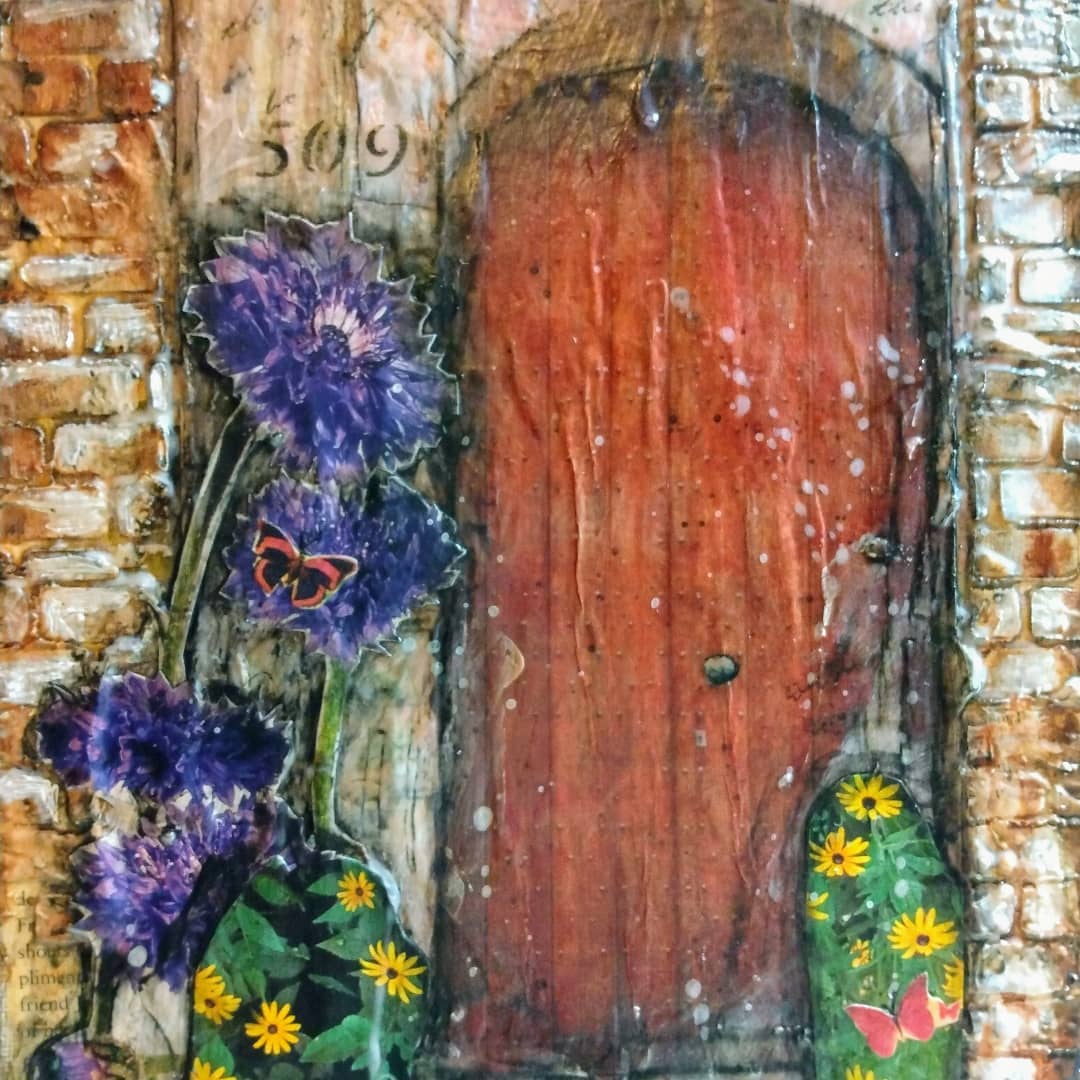 I hope you enjoy my mixed media as much as I enjoyed making it.
---
---