My Craft Supervisor
This is my dog Jett she sits by my craft table while I make cards.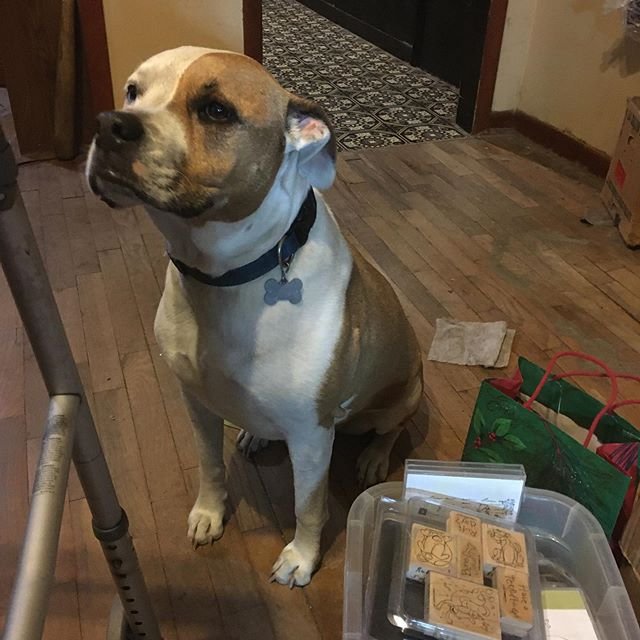 Jett received her name from my grandson who thought she ran around the backyard very fast.
When were given Jett by our neighbors who didn't want another dog. I didn't really know if I wanted this type of dog. She is full of energy and wants to be loved and petted when she first greets a new friend. She has not shown any aggression to any one. She has a very gentile way of taking treats from my hand at treat time. I love that she sits and keeps me company when I make greeting cards.
---
---