Legacy: A gift to future generations

Legacy: A gift to future generations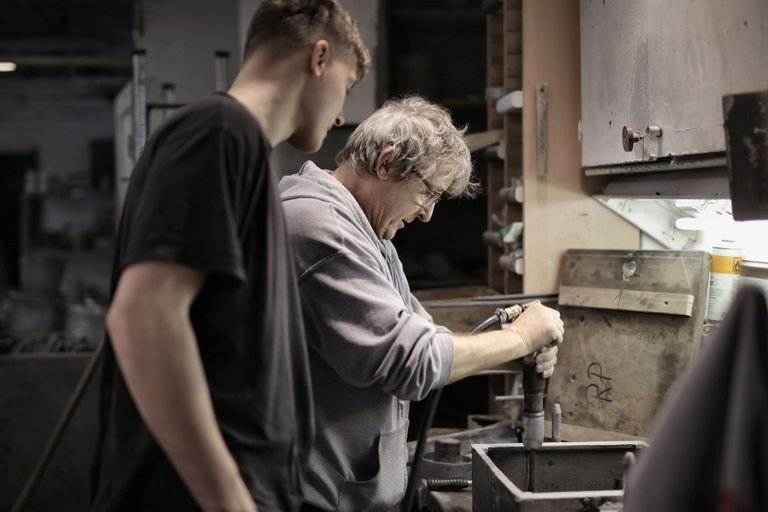 Photo by Andrea Piacquadio

Quick question 🙂:
Have you ever wondered what gift your children or grandchildren would appreciate the most long after you are gone?
The answer can basically be your story and your definition of a fulfilled life.
Nothing could be more precious to a child than reading and pondering the words of a loved one, formulated to convey a three-dimensional perspective on a two-dimensional note. Not everyone can pass on a financial legacy, but everyone can pass on some of life's riches by creating a legacy statement.
A legacy statement is a beautiful old custom that is sadly not well known. Usually, parents speak or write their children a letter in which they try to summarize everything they had learned in life and in which they tried to express what they most wanted for and from their children. They left these cards because they believed that the wisdom they had gained was as much of the inheritance they wanted to leave to their children in the form of material possessions.
A legacy statement, also called The ethical will, is not dissimilar to the stories recorded for Superman by his doting parents, offering guidance and wisdom in life situations long after they were personally available for such advice. You are much richer than the sum of your material assets, but the direction of your legal and financial documents will only deal with the question: "What do I want my loved ones to have?
Their legacy explanation is "What should I tell them?
"A Declaration of Legacy is not a legal document, it supplements your legal documents. You may find yourself in a situation where you need to create your legal documents and a Declaration of Legacy to protect your loved ones.
You work hard diligent to achieve great and small accomplishments You must give equal attention to leaving all the things you cherish to loved ones.
It involves the following:
Value your story in your words.
The value to your knowledge.
Thoughts and methods used to develop planning and distribution.
The value of your love and feelings towards your loved ones.
A personal declaration of probate can capture all of these treasures and pass them on for years to incoming Generations.
Legacy declarations can be one of the most valuable and meaningful gifts you can leave your family and loved ones. But a legacy declaration is not easy to write. In doing so, you compare and challenge yourself. You have to look within to see what the essential truths are that you've learned throughout life, face the mistakes, and consider what are the things that really matter.
Therefore, a person learns a great deal about themselves when they write a legacy statement. If you had time to write a single letter, who would it be addressed to? What would you say?
What would you leave out? Would you punish and correct? Would you appreciate, forgive, or try to teach?
In contrast, a legacy statement is not easy to read. One has the feeling of being a voyeur, eavesdropping on an intimate conversation, reading a love letter from beyond.
Those reading these documents should do so with reverence and gratitude. The words of people we loved can be powerful memories and elicit unexpected emotional responses. A wise reader will consume information as one adult engages in adult conversation with another adult.
The sum of one's earthly existence can be of inestimable value for many future generations.
What should a declaration of inheritance contain?
Content varies from person to person, but here are some starting points:
Your beliefs and opinions
Important events in your life
Things you needed to take away from action related on your values
Somethings you learned from your grandparents, parents, siblings, spouse and/or children*
Something you learned from personal experience*
Something you are grateful for*
Your hopes for the future
If you are willing to commit and invest your time in a priceless gift, your energy and dedication should be appreciated for generations to come.
Thanks for reading
Leave a good legacy today by taking a step to engage this post.

This my entry for the @Hivelearners community contest
You can also participate here
---
---