4 factors I love about Hive / 4 factores que me encantan de Hive [SPA/ENG]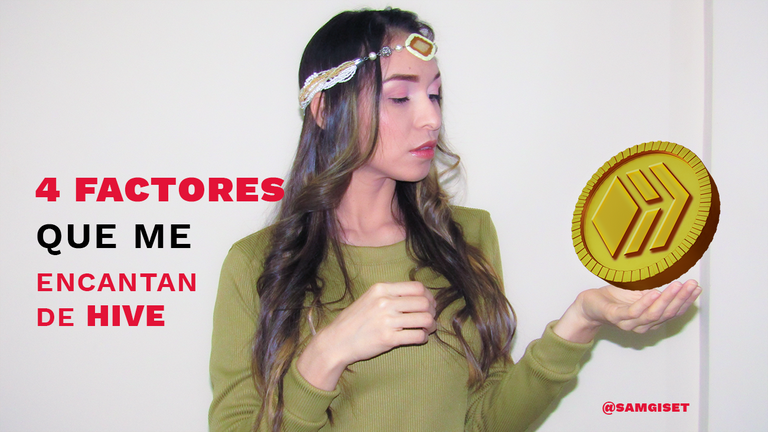 I love Hive for being a social blockchain, which allows us to do a lot of actions that can be beneficial both for us and for the Hive community. In this post today I will tell you about 4 factors that I love about Hive.
1. Blockchain with social networking 🌟
In Hive we have several frontends and applications that allow us to create content and opt to monetize it, my favorites being Peakd and 3speak.tv, but I also like to write on Leofinance and I'm currently exploring Proofofbrain. Social networks allow us to connect with other people and I am very happy to have the opportunity to meet people who are lovers of specific niches and who also know about blockchain and cryptocurrencies. That believe me, it is very important for those of us who are part of disruptive technologies to share with people who are also part of the ecosystem.
2. Possibility to buy and sell NFT 🎨
NFT is a trending topic at the moment. In Hive there are several NFT marketplaces, we can see collectible games like splinterlands and there is also nftshowroom where you can turn your NFT art, or buy and trade the art of others. I think this feature makes the Hive ecosystem much more complete and of course, I hope to tokenize my first NFTs soon.
3. Possibility to expand knowledge in blockchain and finance 🤑
In Hive I have expanded my knowledge in terms of blockchain and cryptocurrencies, not only because of the articles I write but because of Blockchain itself, being here makes you be a participant of the advances of Hive, you test applications, you know about the developments, you interact with experts, you interact with the platform. It seems impossible not to learn a little more by being part of Hive.
An example of these new applications is the spk.network network that offers diverse options such as decentralized content storage, even content creators can create their own tokens, and this is just a small part of this platform, read more at spk. network.


4.You can create your own community or join an existing community 🌱
In this internet age niches are very relevant, I think it is part of human nature to be in groups that share similar interests to yours. In Hive, there are several communities already built. If for some reason the community where you would like to do not exist, you can create it.
And that's not all, you can have that community tokenized. It may sound very unrealistic, but it is possible, of course, it is a process that can take time, but if you want to do it Hive is available.
There are really more things I love about Hive, but these are the ones I will mention today. There is a wonderful community at Hive that is constantly building. Seeing so much diversity shows that the ecosystem is growing, that it is working, and that there are many people interested in Hive continuing to evolve.
Here at Hive, we are living at a unique stage in the development of Web 3.0, we are ahead of the curve in some ways or what is likely to become commonplace in the future. So don't feel strange to be building part of that future at Hive.
---
---
Español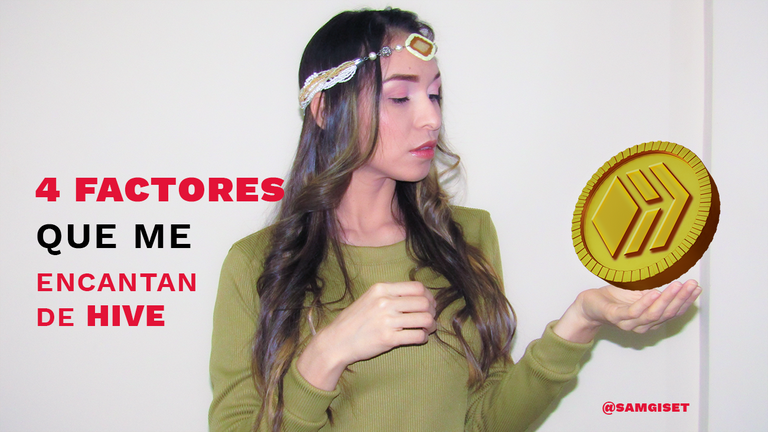 Hive me encanta por ser una blockchain social, que nos permite hacer una gran cantidad de acciones que pueden ser beneficiosas tanto para nosotros como para la comunidad de Hive. En este post de hoy te hablaré de 4 factores que me encantan de Hive.
1. Blockchain con redes sociales 🌟
En Hive tenemos diversos frontend y aplicaciones que nos permiten crear contenido y optar a monetizarlo, siendo mis favoritas Peakd y 3speak.tv, pero también me gusta escribir en Leofinance y estoy explorando actualmente Proofofbrain. Las redes sociales nos permiten conectar con otras personas y me alegra mucho tener la oportunidad de conocer personas que son amantes de nichos específicos y que también saben de blockchain y criptomonedas. Que créeme, es muy importante para quienes somos parte de las tecnologías disruptivas compartir con personas que también sean parte del ecosistema.
2. Posibilidad de comprar y vender NFT 🎨
NFT es un tema tendencia actualmente. En Hive existen diversos mercados de NFT, podemos ver juegos de coleccionables como splinterlands y también existe nftshowroom donde puedes volver tu arte NFT, o comprar y comerciar el arte de otros. Pienso que esta característica hace mucho más completo el ecosistema de Hive y por supuesto espero pronto tokenizar mis primeros NFT.
3. Posibilidad de ampliar los conocimientos en blockchain y finanzas 🤑
En Hive he ampliado mis conocimientos en cuanto a blockchain y criptomonedas, no solamente por los artículos que escribo sino por la misma Blockchain, estar aquí te hace ser participe de los avances de Hive, pruebas aplicaciones, conoces sobre los desarrollos, te relacionas con expertos, interactúas con la plataforma. Parece imposible no aprender un poco más siendo parte de Hive.
Un ejemplo de estas nuevas aplicaciones es la red spk.network que ofrece diversivas opciones como almacenar el contenido de manera descentralizada, incluso los creadores de contenido podremos crear nuestros propio token, y esto que te menciono es solo una pequeña parte de esta plataforma, lee más en spk.network .


4. Puedes crear tu propia comunidad o unirte a una comunidad existente 🌱
En esta era del internet los nichos son muy relevantes, creo que es parte de la naturaleza humana estar en grupos que compartir intereses similares a los tuyos. En Hive existen diversas comunidades ya construidas. Si por alguna razón la comunidad donde te gustaría estar no existe, la puedes crear.
Y eso no es todo, puedes hacer que esa comunidad sea tokenizada. Puede sonar muy irreal, pero es posible, por su puesto es un proceso que puede tomar tiempo, pero si deseas hacerlo Hive está disponible.
---
Realmente hay más cosas que me encantan de Hive, pero estas son las que mencionaré hoy. En Hive hay una comunidad maravillosa que construye constantemente. Ver tanta diversidad hace notar que el ecosistema está creciendo, que si está funcionando y que hay muchas personas interesadas en que Hive continúe evolucionando.
Aquí en Hive estamos viviendo una etapa única en el desarrollo de la Web 3.0, estamos adelantados de cierta manera o lo que posiblemente en un futuro sea común. Así que no te sientas extraño por estar construyendo parte de ese futuro en Hive.

Otras redes:
Twitter | 3speak.online| Instagram| Youtube Blockchain
---
---