A most wonderful time of the year ... LOH Community Contest #55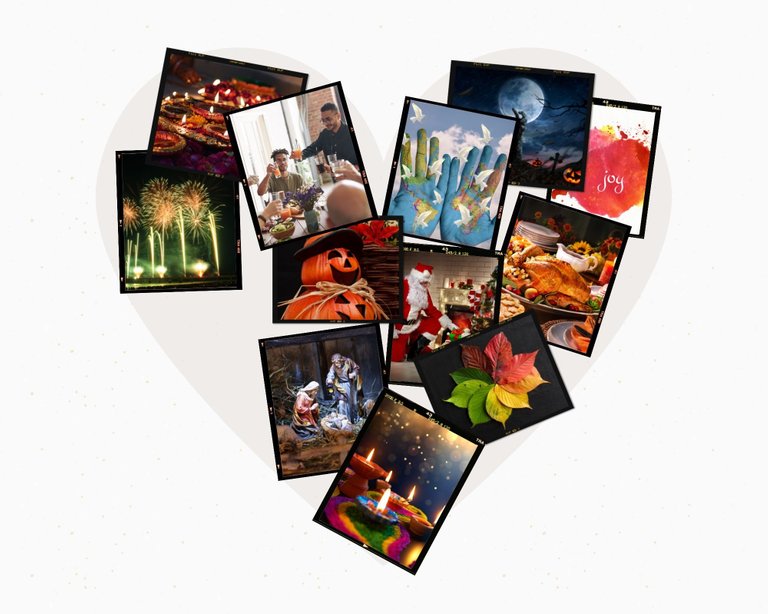 What is your favorite thing about this time of year?
I have no idea why my words are rhyming this evening ... but I feel a little poem coming on...
I cannot think of one particular thing that is my favourite about this time of year, other than the fact it is...this time of the year 😍
'A Most Wonderful Time of the Year...
Wonderful hues
Yellow,
Orange,
And Gold.
The clocks fall back.
The nip in the air takes hold.
The tricks have all been scattered,
The treats are all but gone,
The Pumpkin faces eaten,
The soup is now put on.
The fireworks have spoken,
They've lit the sky so bright,
Good still triumphs evil
In the festival of light.
The Roman candles whistle,
The rockets fell the night,
Old Guy was quickly humbled
In Sixteen hundred and five.
Thanksgiving brings together
Families far and near,
The harvest brings a blessing
Of kinship; loved ones dear.
Then children write their letters
To Santa and his elves
Tales of hope and wonder,
Their list of gifts unfolds.
The tree is up,
The angel smiles,
Mary wonders why,
The Shepherds watch
The Kings of old
Look to the star-lit sky.
And so to Chrismas morning
To peace amongst the fray,
The children have been waiting
For this gift of Christmas Day.
No matter where you come from
Or what your heart holds dear,
May your life on earth be blessed
May your life be filled with cheer.
For joy and hope are treasures
We find them every day
When we look towards the Universe,
With gratitude,
And pray.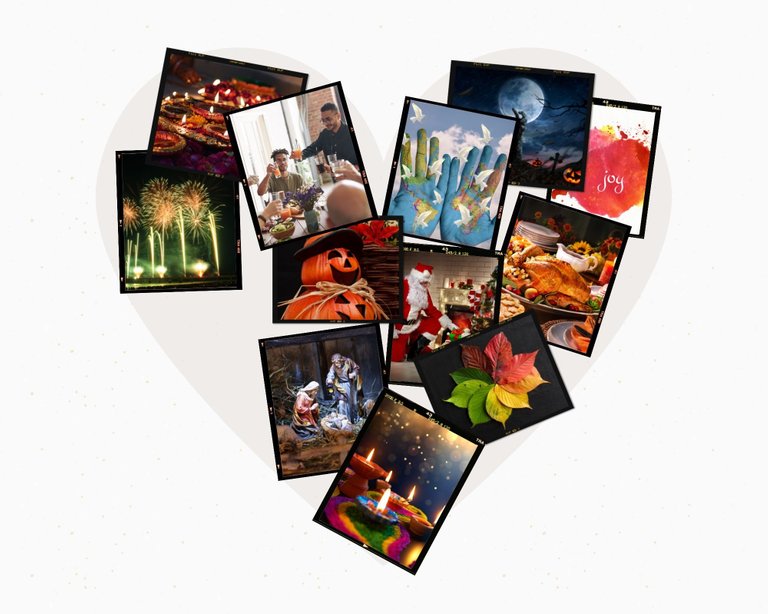 I invite @erh.germany to the Ladies of Hive Community and to take part in the next contest which drops tomorrow.
Photo collage created in Canva Pro
---
---