Hive Dolphin: It took 3 years to achieve this tag and started splinterlands
Hi friends,
Is been a fantastic journey to start blogging on hive and today its almost 3 years down the line and I became hive dolphin still I believe not so many people achieved this position all thanks to community member and splinterlands the game which makes me addicted but it has given me lots of reward as we can say full pay off of hardwork.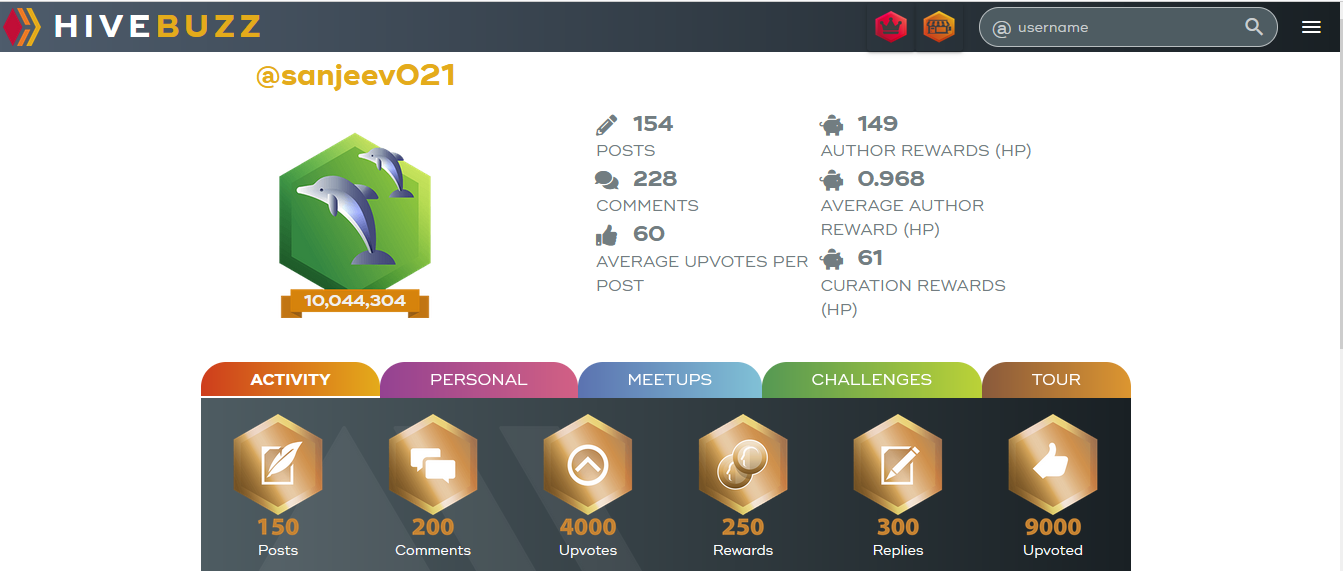 Although I started my account in 2019 itself . I played accounts of teampossible as they have multiple account any player can play.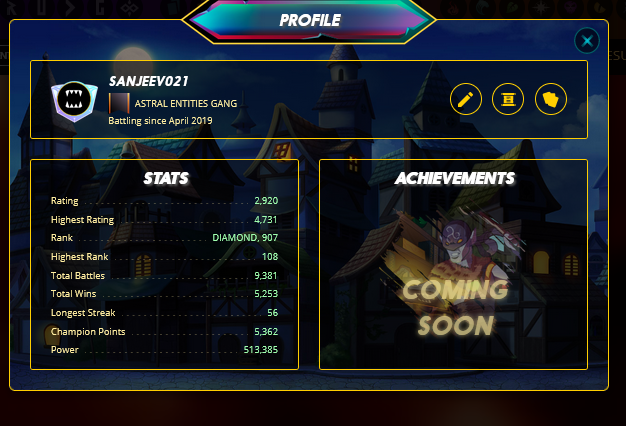 My favourite card is Legendary Pegasus and I will never sell that card as max level it is full of power and its unicorn with wings, I love him very much when it fly in my dream.
On the other hand hive is like facebook opponent once side they get revenue from add but here till know no monetization started.
Hive increased multiple times in last month but since market got crashed this mont it looses half of its market cap it made all time high of 3.44 almost rally formed 0.16$ with in few month.
I am looking to accumulate more hive and leo token as no. of dapp if get increased more which will happen for sure on this proof of stake mechanism as no transaction fee we have to spend, their is a lot of chance that more no. of community as also increased.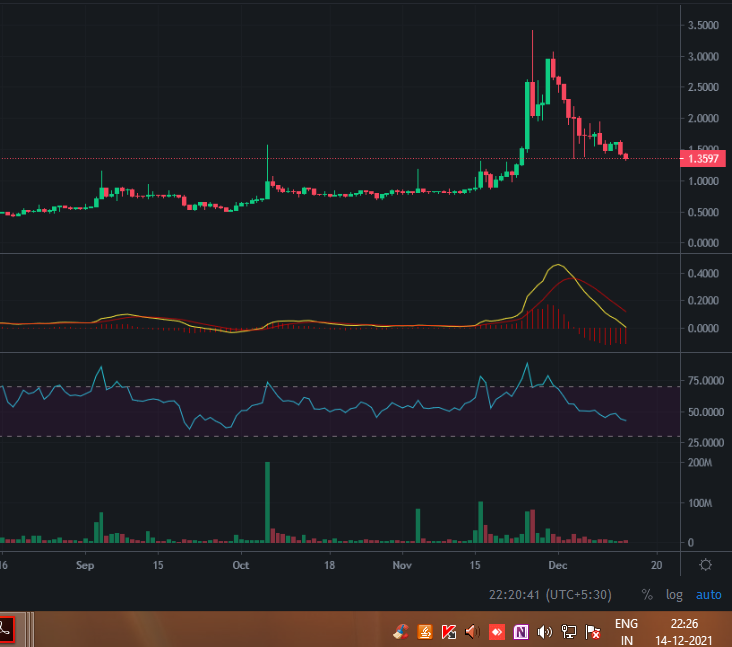 https://www.binance.com/en/trade/HIVE_USDT
market reached over 3 trillion dollar and corrected back to 2 rillioon dollar as seems bear dominant on bulls but it will not last longer for years and time will change soon.
If you look marketcap you can understood 41% dominance is still by BTC which may reduce further as more precise technology people will bring more joy to human beings.


#15000+ crypto what you choose our perception will bring curiosity.
earn free Diamonds now on coinmarketcap and buy NFT
https://coinmarketcap.com/invite?ref=RJCELWP0
All exchanges links under one roof for new members
Indian exchange and International exchanges links
https://wazirx.com/invite/a6wfn
BITBNS Exchange
Get 100 coin on joining
https://coinsbit.in/referral/7a157393-4536-4c28-b711-8b06cfcfc8ff
I will recommend few International exchange to join
Please use same email during joining both exchanges (Indian as well International)
Binance futures and spot trading

https://www.binance.com/en/futures/ref/65635555
Get 20% trading discount from my link use Refercode -65635555
Only spot trading on binance
https://accounts.binance.com/en/register?ref=13275690
Refer code - 13275690
Kucoin

https://www.kucoin.com/ucenter/signup?rcode=E5oew8&lang=en_US&utm_source=friendInvite
Referal code-E5oew8
Huobi

https://www.huobi.com/en-us/topic/invited/?invite_code=7ah53
Refer code-7ah53
4.Crypto.com exchange get upto 25$ free on sign up https://crypto.com/exch/nes2n3hsfs
Refer code -nes2n3hsfs
Bybit Exchange Get 100$ bonus free https://www.bybit.com/register?affiliate_id=12905&group_id=0&group_type=1
Okex

Get 30$ free https://www.okex.com/join/5785692
Coinbase https://www.coinbase.com/join/gupta_mgb

LATOKEN is a home for your investments . Join the next financial system now and get $50 credit to pay fees.
https://latoken.com/invite?r=merv4faj


Sign up now
https://coinmarketcap.com/invite?ref=RJCELWP0
---
---