My Rising Star Game #29 My progress And Bought R205 Andy Card
Hello all shining stars!
I hope you enjoy playing your Rising
Star Gaming...
---
This is my 29th post for in this Rising
Star community (Blockchain
Gaming). I do mission daily. I am 57
level and I am enjoy playing this
amazing blockchain game based
on Hive Platform.
---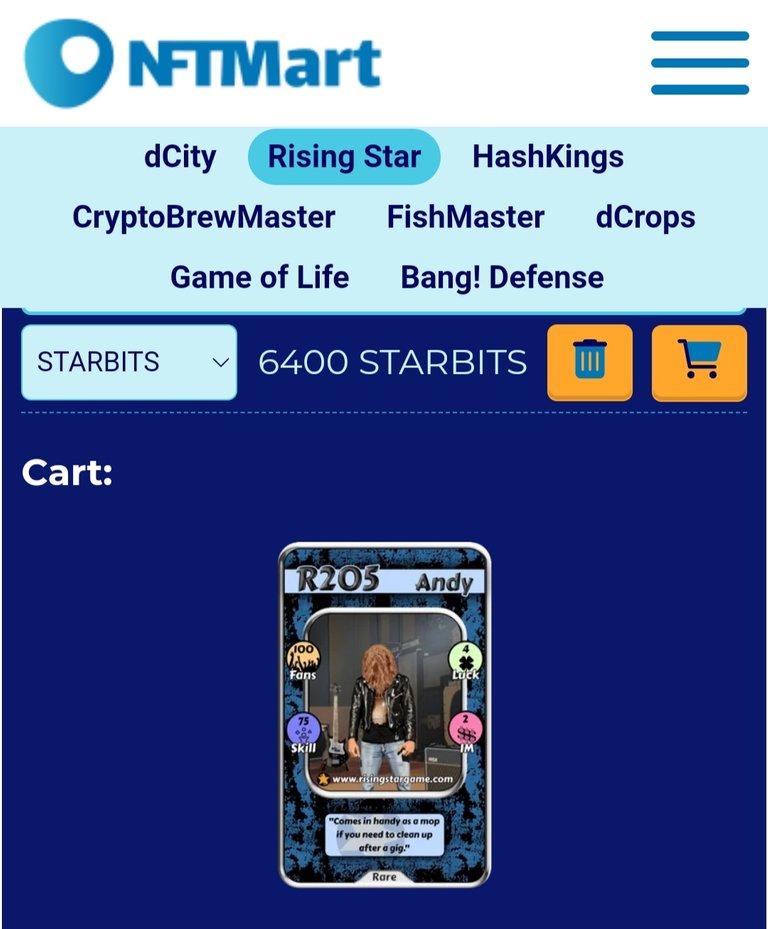 My level is 57. My jounery of
Rising Star is in Zone Local Gig
Circuit. The main point of this zone
is to find band members and build
a band. The missions in this zone are
Radio Interview
Radio Studio Session
Shopping Mall
Record A Demo
Acoustic Tent
Local Mini Tour Support
Band Auditions
Now I can do Radio Interview to
Local Mini Tour Support missios.
Band Auditions need to be level-75.
The mission requirements are
Fans 1500 Energy 100% and the
mission duration is 5 hours.
Go Go Go!...
---
---
My targer of Jul is to reach level-65.
And to have Fans 6000 and
Skills 8000.
How do you think?
Can I meet my target?
---
Bought R205 Andy Card
I bought R205 Andy Card(Rare
Singer) with 6400 Starbits. The
players who own millionaire card
have to buy Fan 100 everyday.
Andy has F-125 S-75 L-4 and I-2.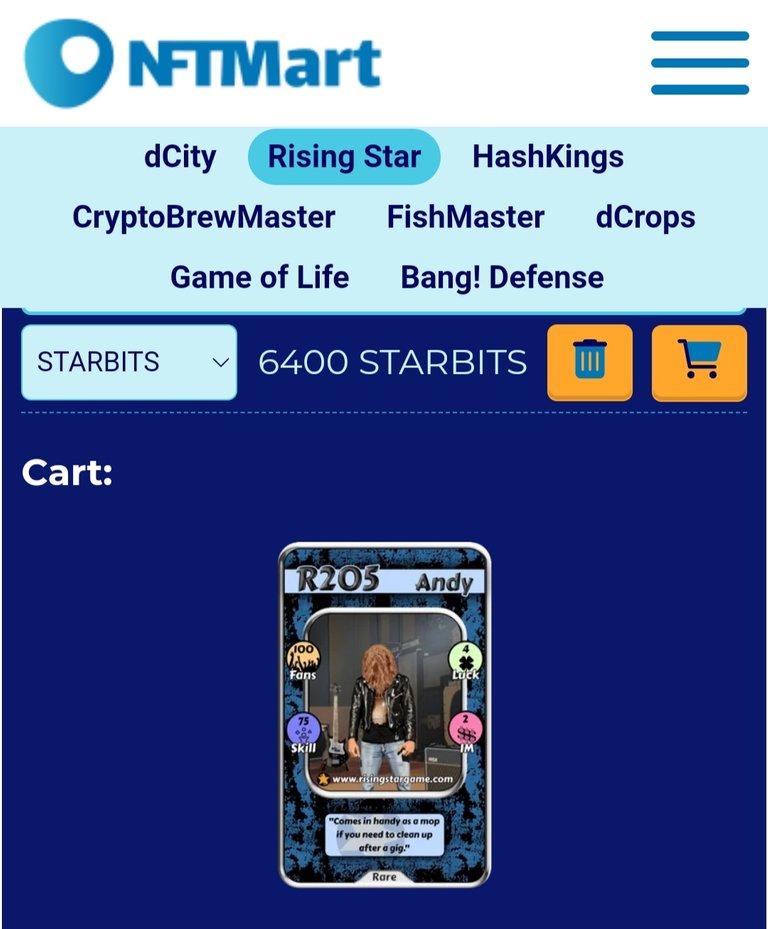 ---
My Account Progress
You can see my account status as
following-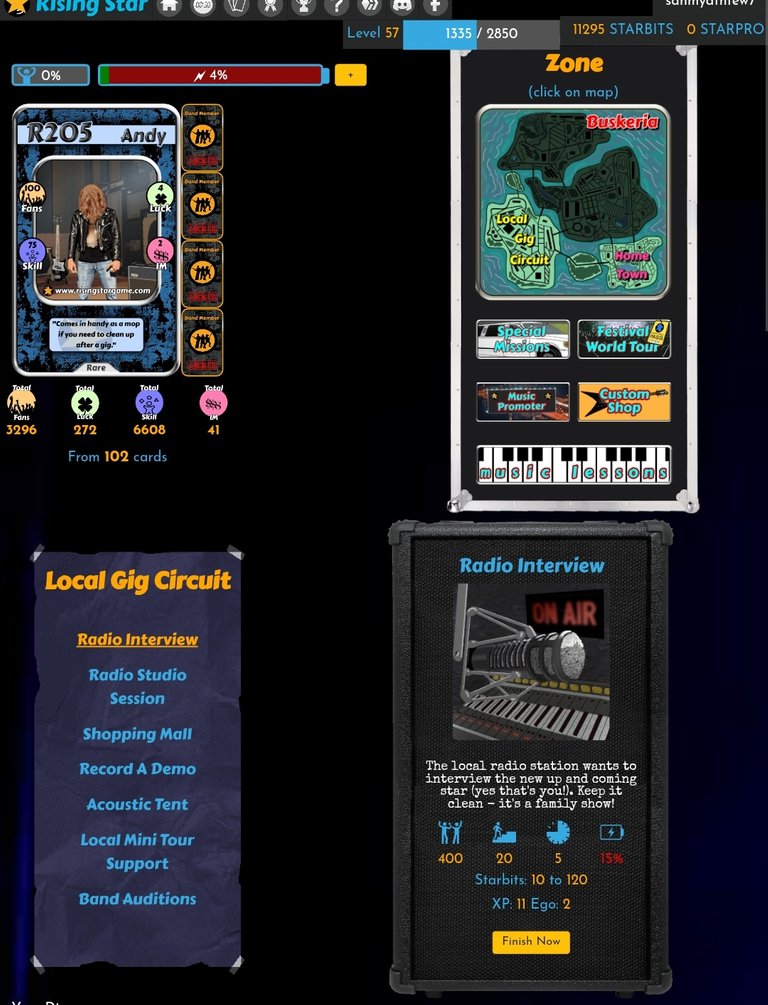 Fan: : 3296
Luck: : 272
Skill: : 6608
IM: 41
Total Card: :102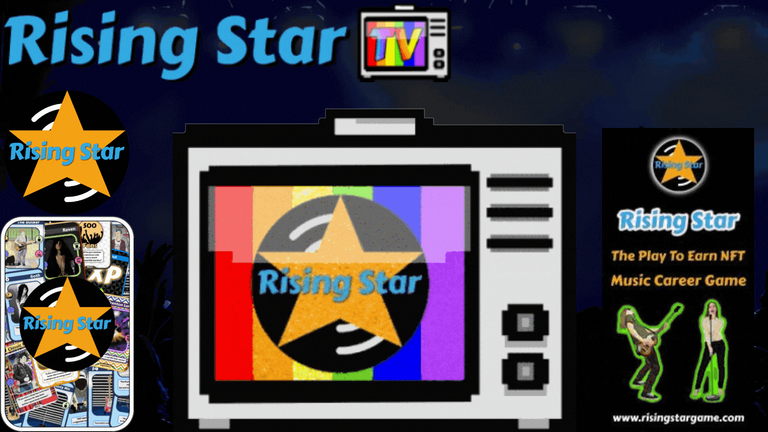 I like this Game. Its easy to play and
earn real money. If you do not
play yet please use my referral link
I am San
@sanmyathtew7
---
---