My Rising Star Game #37 My daily progress \ Buying a pack!
Hello all shining stars!
I hope you enjoy playing your Rising
Star Gaming...
---
This is my 37th post for in this Rising
Star community (Blockchain
Gaming). Rising star is fun game.
You can start lower busker. And bulid
your band. You can be a mega star
by completing missions.
---
My game account level is 65. My
jounery of Rising Star is in Zone Local Gig Circuit. The main point of this zone is to find band members
and build a band. I was busy and I
could not try to level up fast.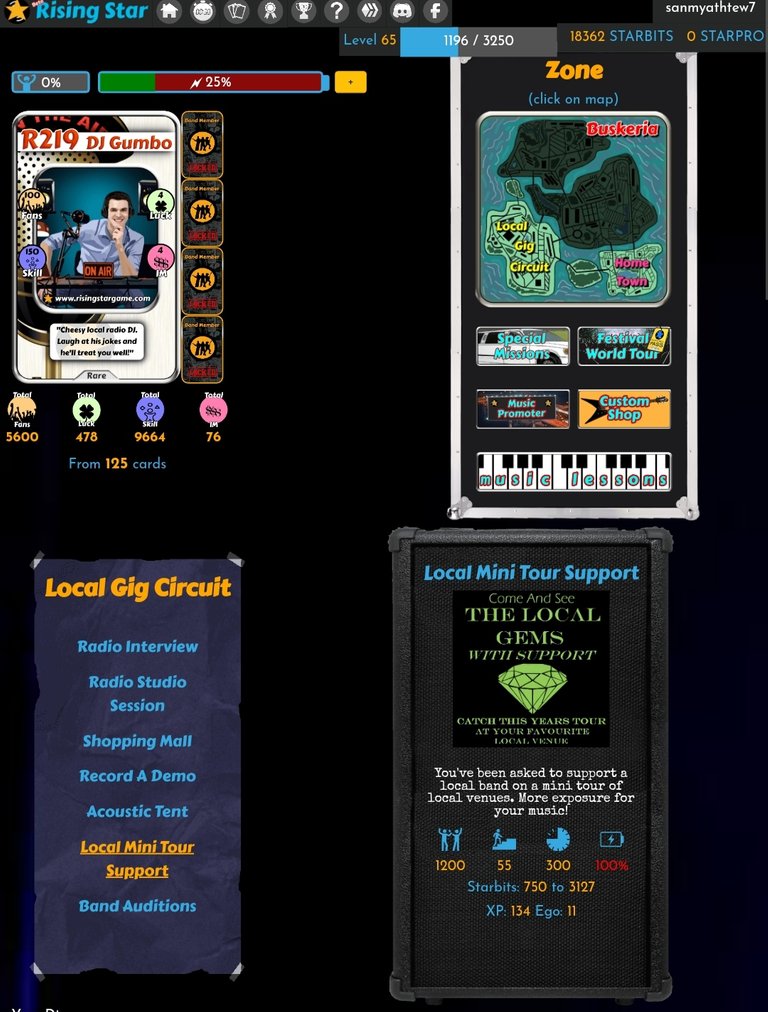 I was busy. I could not do much
missions. I finished only 2 time of
Local Mini Tour Support and music
lesson mission yesterday.
---
My Account Progress
I completed total mission 1078 time.
And you can see my status of fan
luck skill IM and completed missions
on below table.
---
| Fan | skill | luck | IM | total card |
| --- | --- | --- | --- | --- |
| 5600 | 9664 | 478 | 76 | 125 |
---
Buying a pack!
Today I bought a pack with 1k starbits
and I opened it. I received 1 rare
people card 1 common people card
and 1 common instruments card.
I get from them are total 130 fans
155 skills 9 lucks and 5 IM.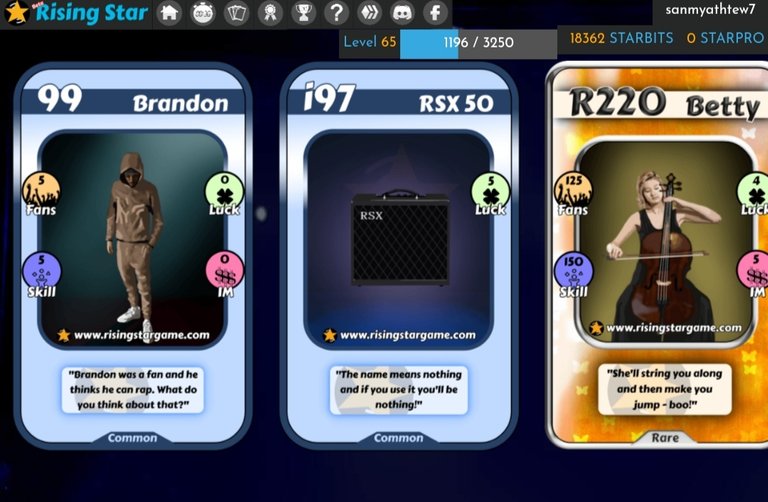 This is all my daily progress.
Thank for reading my post.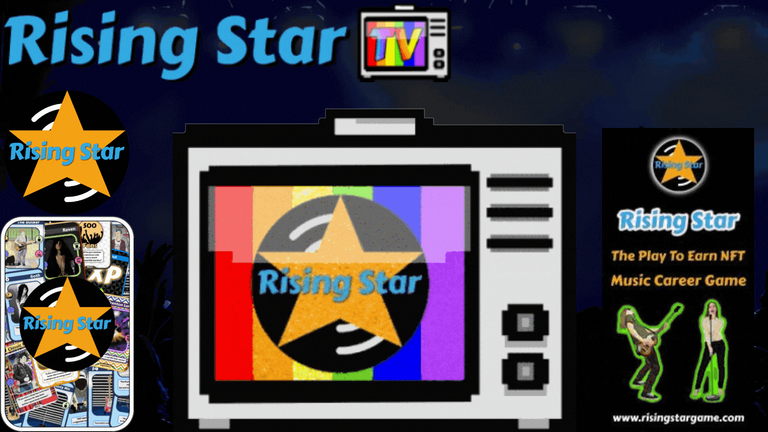 I like this Game. Its easy to play and
earn real money. If you do not
play yet please use my referral link
I am San
@sanmyathtew7
---
---