Anatomical practice | Small TUTORIAL (Práctica Anatómica)

Hello dear friends of Hive and Sketchbook!!!
For this occasion I share with you a small update of the weekend's practices.
I will be publishing a series of posts on human anatomy.
These are small previews of the video tutorial and practice from the week above.
I am preparing it as best as I can to make it easy to watch and learn.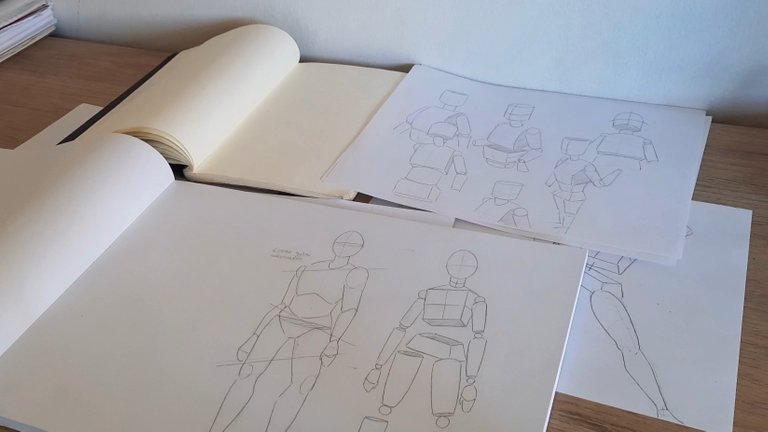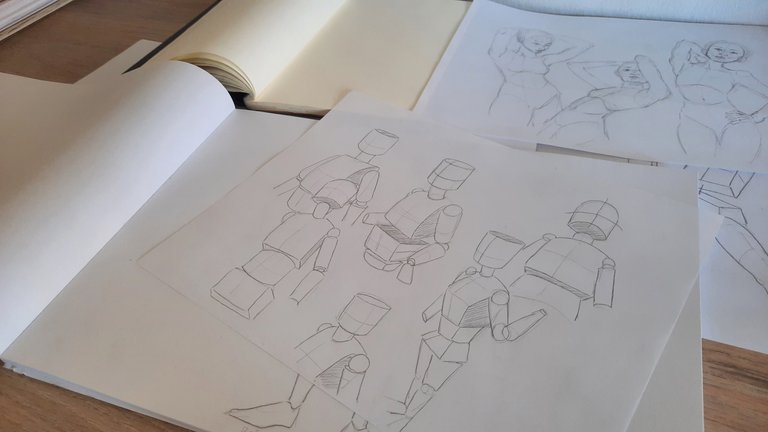 Para esta ocasión les comparto una pequeña actualización de las prácticas del fin de semana.
Estaré publicando una serie de Post de anatomía humana.
Estos son pequeños adelantos del video tutorial y práctica de la semana arriba.
Lo estoy preparando lo mejor posible para que sea fácil de ver y de aprender.

I was practicing where learning could be quick and easy, to learn and to memorize.
Poses and body structure is what I was practicing all weekend.
To start with, I looked for reference images.
People with somewhat complex poses to be able to start structuring the body in a quick way.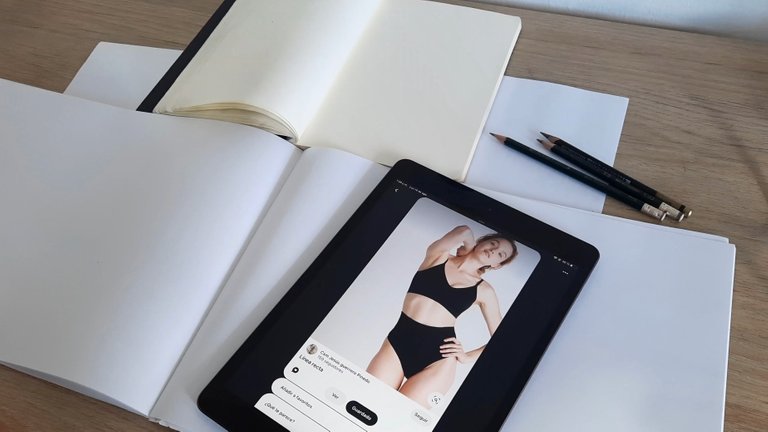 Referencia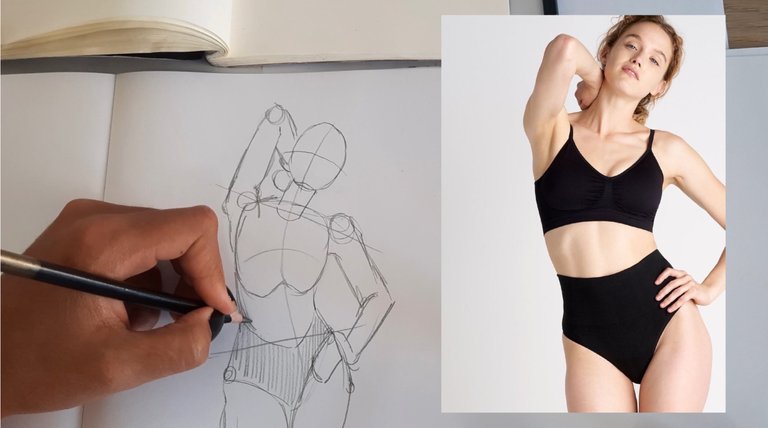 Estuve realizando prácticas en donde el aprendizaje pudiera ser rápido y fácil , de aprender y de memorizar.
Poses y estructura corporal es lo que estuve practicando todo el fin de semana.
Para empezar busque imágenes de referencias.
Personas con poses algo complejas para poder empezar a estructurar el cuerpo de manera rápida.

One of the things I have loved most about this practice.
I finally found the easiest way, in my opinion, to structure a quick and simple body.
It is from geometric figures.
This has really worked for me. It makes me simplify and see each part of the body separately and in a fun way.
Simple figures, but according to each part.
A very easy example...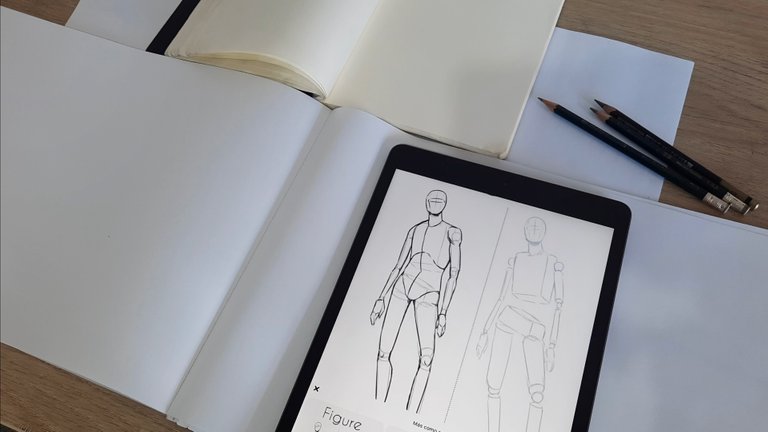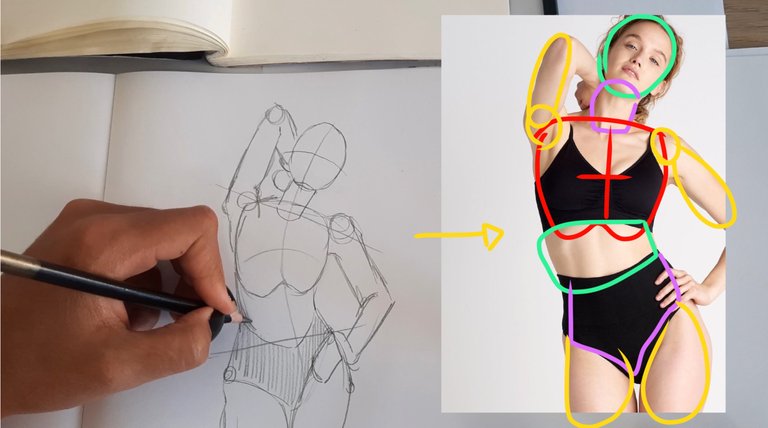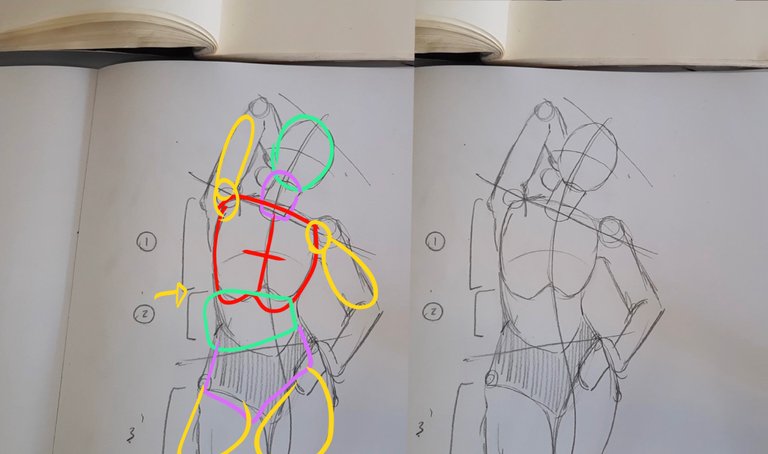 Una de las cosas que más me ha encantado de esta práctica.
Es que al fin encontré la manera más fácil a mi parecer, de estructurar un cuerpo rápido y sencillo.
Es a partir de figuras geométricas.
Realmente esto me ha funcionado bastante. Me hace simplificar y ver cada parte del cuerpo por separado y de manera divertida.
Figuras simples, pero que vayas acorde a cada parte.
Un ejemplo muy fácil..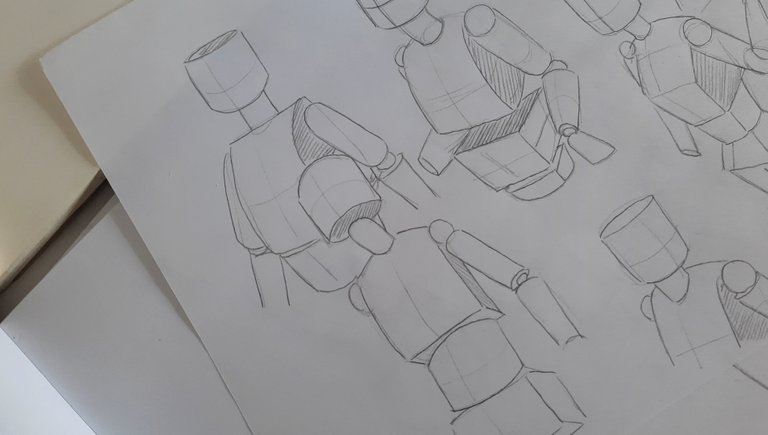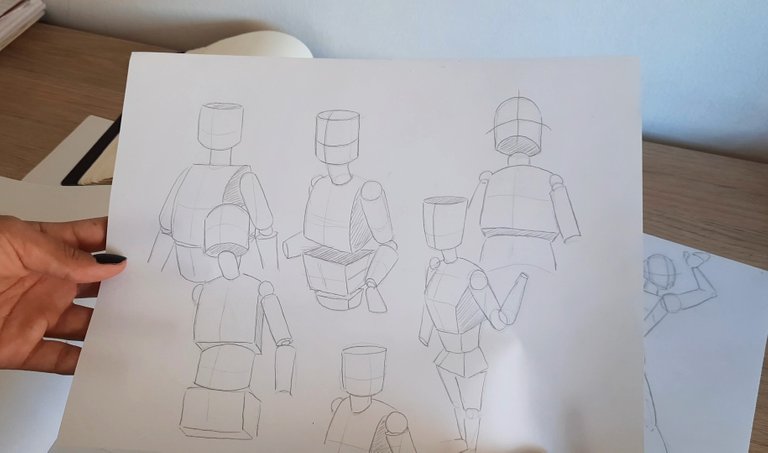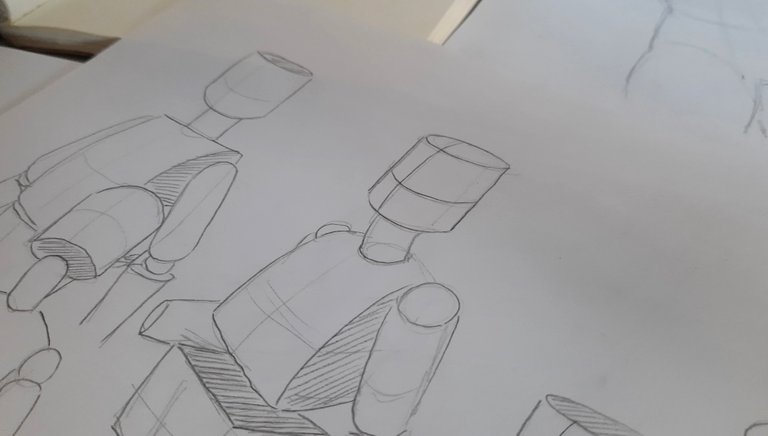 Al saber esto, todo se me hizo mucho más fácil.
Incluso también estuvo realizando bocetos en figuras geométricas.
Realmente súper relajante realizar estas prácticas.
Hice algunas poses diferentes.
Aplicando lo mismo explicado en fotos anteriores.
Vean

I am really very happy and satisfied with this practice.
I am also happy to have shared this with you guys.
I am very excited that very soon you will be able to see the process of these and many more practices in the video I am editing.
Thanks for reading, for being here and for all the support!
See you soon friends! Love you guys. A giant hug.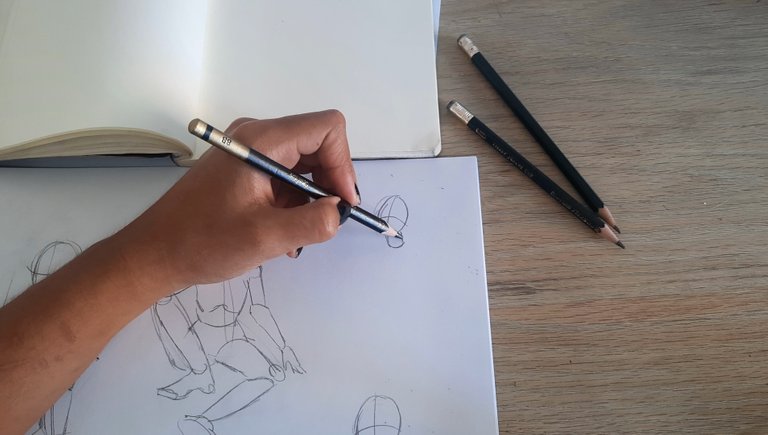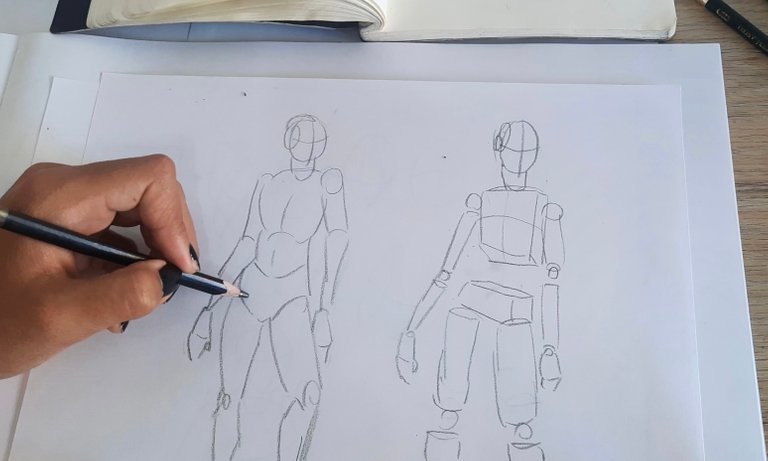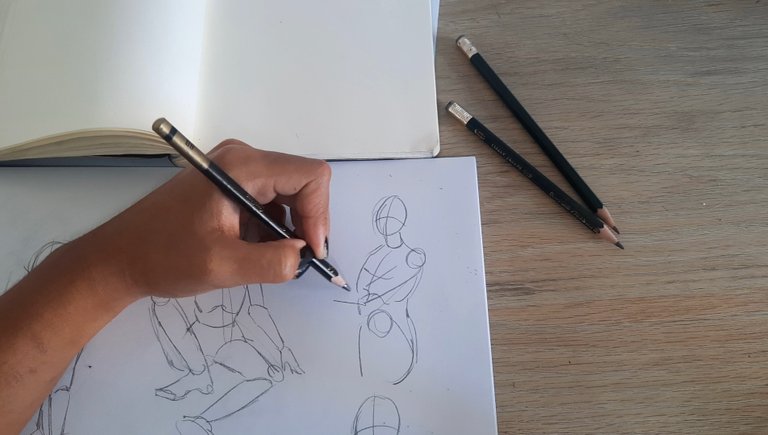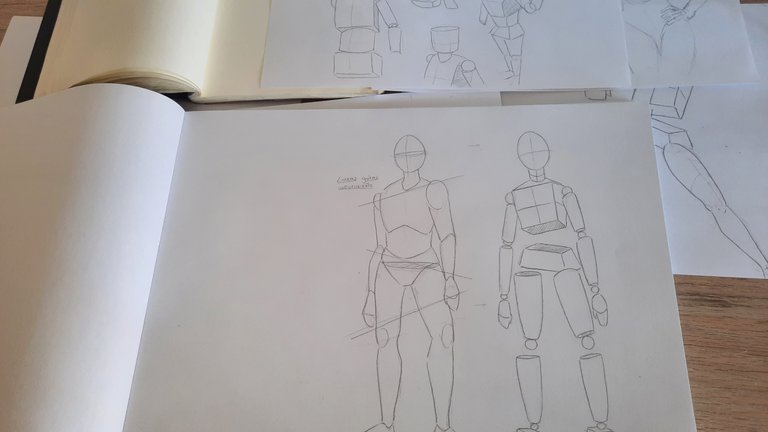 Realmente estoy muy feliz y satisfecha con esta práctica.
También me siento feliz por haberles compartido esto chicos.
Estoy muy emocionada de que muy pronto puedan ver el proceso de estas y muchas más prácticas en el video que estoy editando.
Gracias por leer, por estar aquí y por todo el apoyo!
Hasta muy pronto amigos! Los quiero. Un abrazo gigante.

Redes Sociales | Social Media
Youtube
sannae.art
Instagram
sannae.art
TikTok
sannae.art
Patreon
sannae.art

Traduccion con DeepL
---
---