If You Truly Believe In The Future Of BTC - Do Something Like This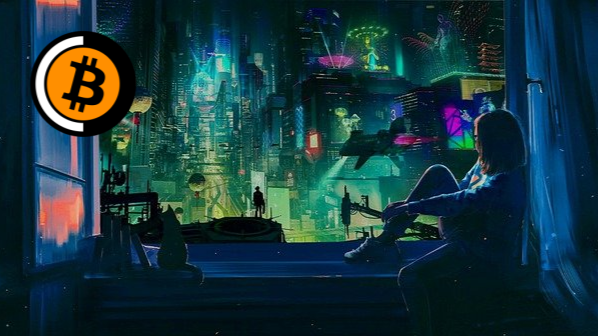 Bitcoin Hodlers Of Old
If you think that it is difficult to hodl your BTC through the tough times now, you need to give a thought to the early adopters. There were not even exchanges back then, not to mention many well known advocates. BTC was not even considered an experiment but more like stupid nerd money that had no worth outside of the handful of geeks and cypherpunks that were holding and mining BTC. Tremendous conviction encouraged these adopters and hodlers of old to not give up on what they considered the future. More than a decade later and vindication has come and yet many are still weary, doubtful and ignorant of what Bitcoin actually is. Some may see this as a negative element but in actual fact it is the opposite. The market does not require the majority of society in order to create stability and acceptance. The hedge fund managers have already done that, along with corporations like Microstrategy and Square. Not to mention certain banking institutions and other investment vehicles. The players that count are already in.
Other well known personalities have also recently gone crazy bullish on Crypto. Paris Hilton recently became very engaged in the the NFT market and could be seen alongside "Forever Bitcoin Bull", Max Keiser. Look at Kevin O'Leary for instance, once an absolute Bitcoin hater and troll of note has in recent times flipped 180 degrees and is now a massive Crypto advocate.
It is the majority of society that will ultimately bring weight to the existing bag holders, which is exactly what you want. Every early investor needs the herd to come along at some stage in order to maximize gains.
You might not be able to go back and mine massive amounts of BTC on your desktop like the early pioneers but you need to try and duplicate a similar approach that will produce BTC for you on an ongoing basis for years to come.
So What Can You Do?
The most important aspect here is finding ways that don't cost you any time or money. Yes, this is actually possible and what you need to concentrate on is the accumulation of sats and not dollars. If you have ways to accumulate sats without any effort and capital then you are in a win/win position, regardless of the amount. Looking back in years to come, any BTC gathered now will ultimately be worth a lot more than it is today and that is what you need to focus on. I will share a couple of apps one can download in order to earn free BTC that does not require any time. This is of course things that you should be adding to what you are already doing such as lending, dollar cost averaging every month and other earning opportunities.
The first is an app that I recently came across and though you can earn sats for watching videos and other activities, there is a way to earn daily with zero effort. Once downloaded, the app will send you a notification that your daily activity reward is available. This will however require a few seconds of your time. Simply open the app and receive your daily check-in reward. You are free to use the code - PEQBII to receive a qualifying bonus. At the current value of BTC, the daily reward is approximately 50 satoshis. People who utilize faucets will know that this is pretty good. No captcha, simply open the app.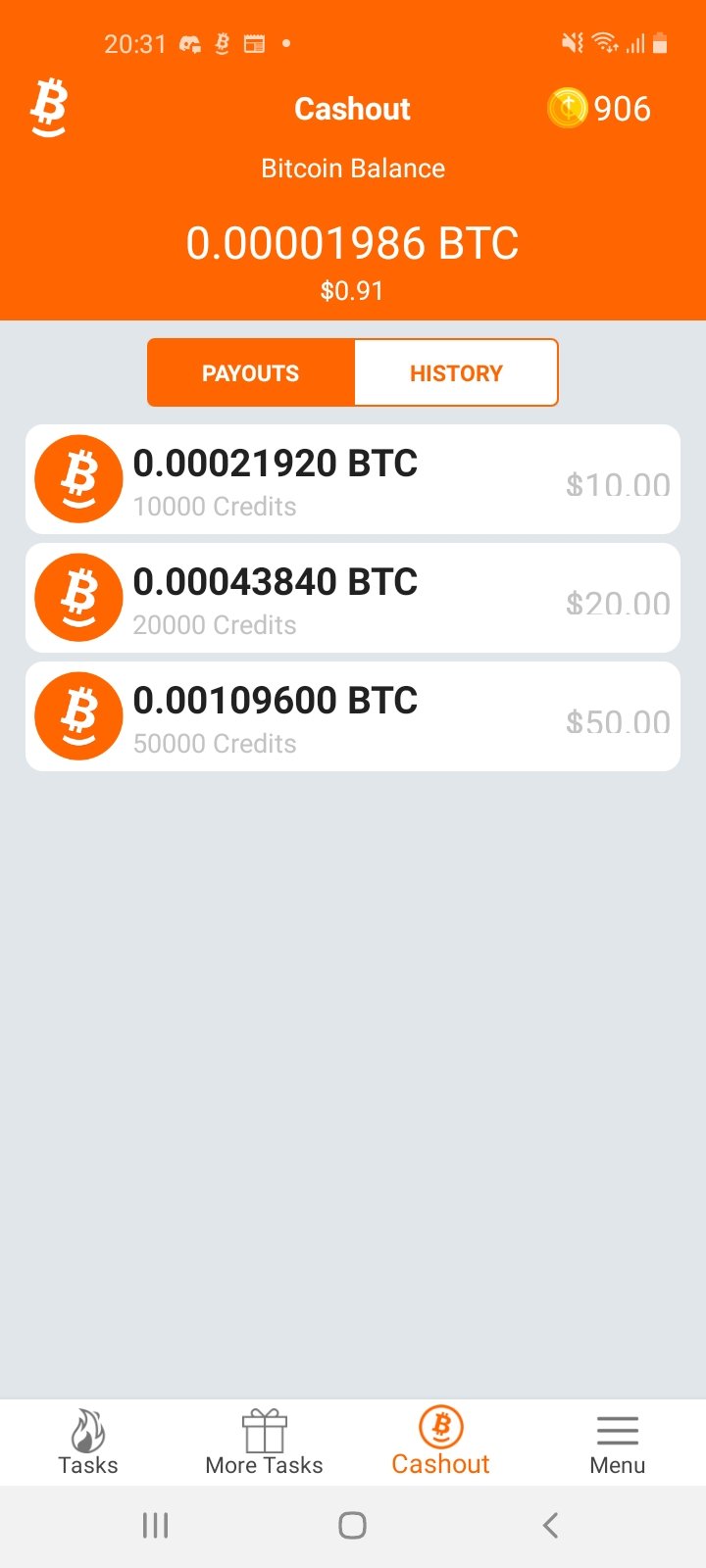 The first available cashout voucher is $10, so the threshold is not too bad, especially since you only need to open the app each day when the notification hits your phone.
The second is the sMiles walking app that actually pays you in BTC for the steps you take daily. The app works in conjunction with your Google fit account and extracts data in order to assign BTC for steps walked. This is completely passive and only requires you to open the app daily in order to qualify the steps for the day. If you do not open the app every 24 hours, the app will record your steps but will not compensate you in BTC. So this is a way to monetize the steps you take with zero effort. Remember opportunities like Brave Browser actually require you to use the browser and then click on the ads in order to be rewarded. The most that is required here is simply to open the app, that is all. If you find that the app stops rewarding your steps, simply open your Google fit. Sometimes a sync is just needed to refresh the connection.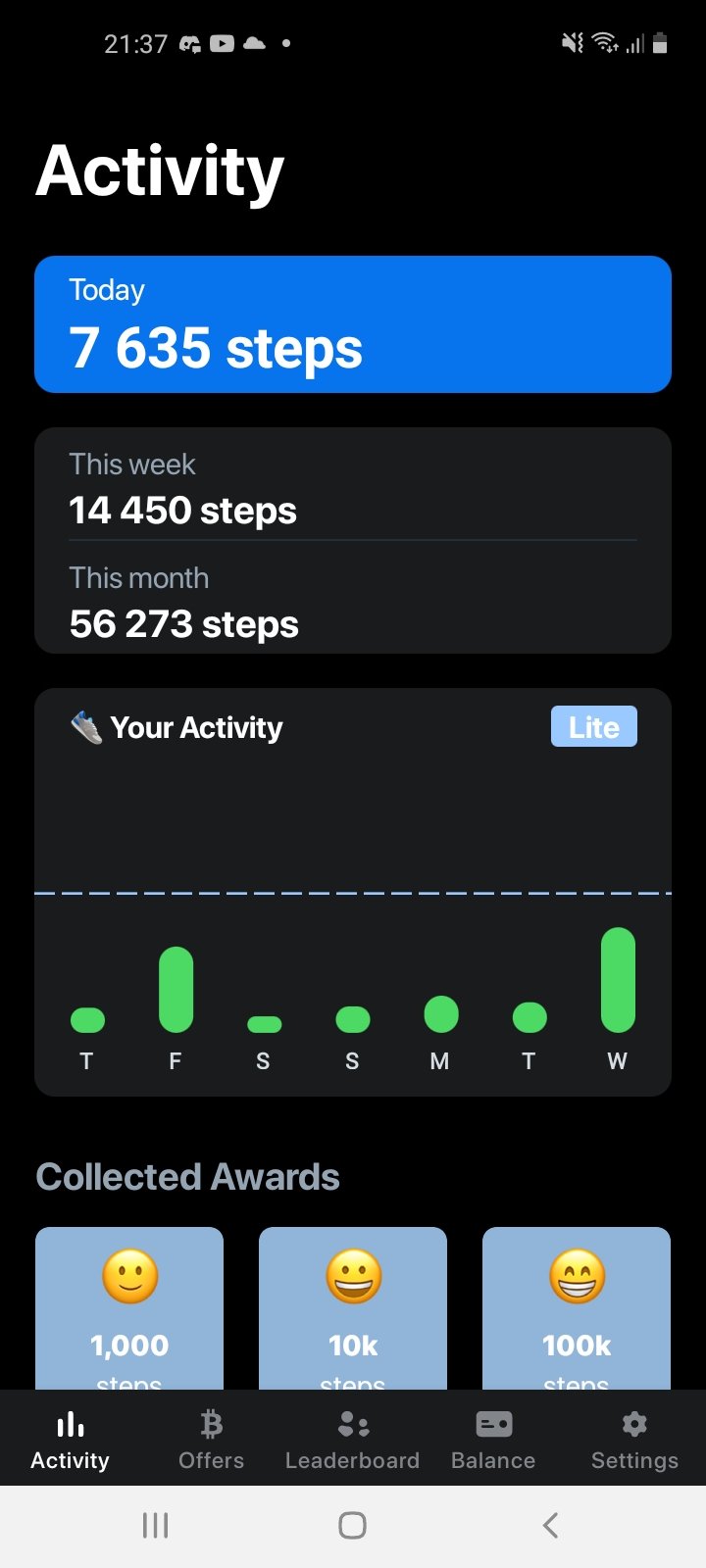 This is the type of app you leave on your phone for years and slowly stack up those sats! When downloading sMiles, enter the code - PrintBTC783 in order to complete the download. I have been using this app for a couple of months and have passively stacked approximately 20K sats, which is not too bad considering that this will keep being earned on an going basis and zero effort or capital is required. You already have to walk, now just get paid in BTC for it!
The third option is my old favorite, CryptoTab, which I simply leave running on an old Dell laptop on my desk. I also have it on my phone and tablet. The mining runs in the background and on the desktop version, you simply start it up and leave it. It runs constantly without any further action needed and has such great potential, via the 10 level deep referral program. Take today for instance, I have received 5 new referrals to my network and I have not promoted it recently. This means that one or more of my referrals have referred users, which automatically become my referrals too, all the way to the 10th level.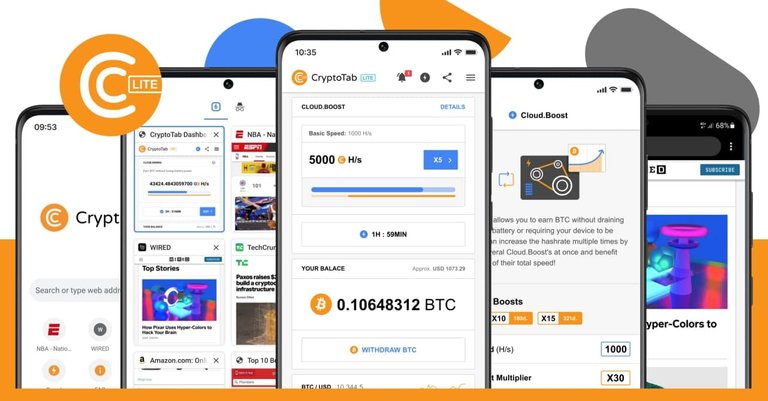 I know a few people on Noise.cash that also run this BTC printer on an old laptop and are slowly building up a decent stack of sats. I have seen dedicated promoters of CryptoTab with tens of thousands of referrals, largely also possible through the multi level program. The minimum withdrawal is 1000 sats and there is no fee. I usually withdraw every time that I reach 20K sats, which is fairly often. These are 3 simple yet effective approaches to gather more sats in the long run and increase your holdings over time.
This is not an endorsement of any products or services mentioned. This is a list of 3 services that I personally make use of to compliment my BTC accumulation. Thanks for reading and all the best!
Posted Using LeoFinance Beta
---
---