On Hand Embroidery: Punch-in Needle Patchwork and Framed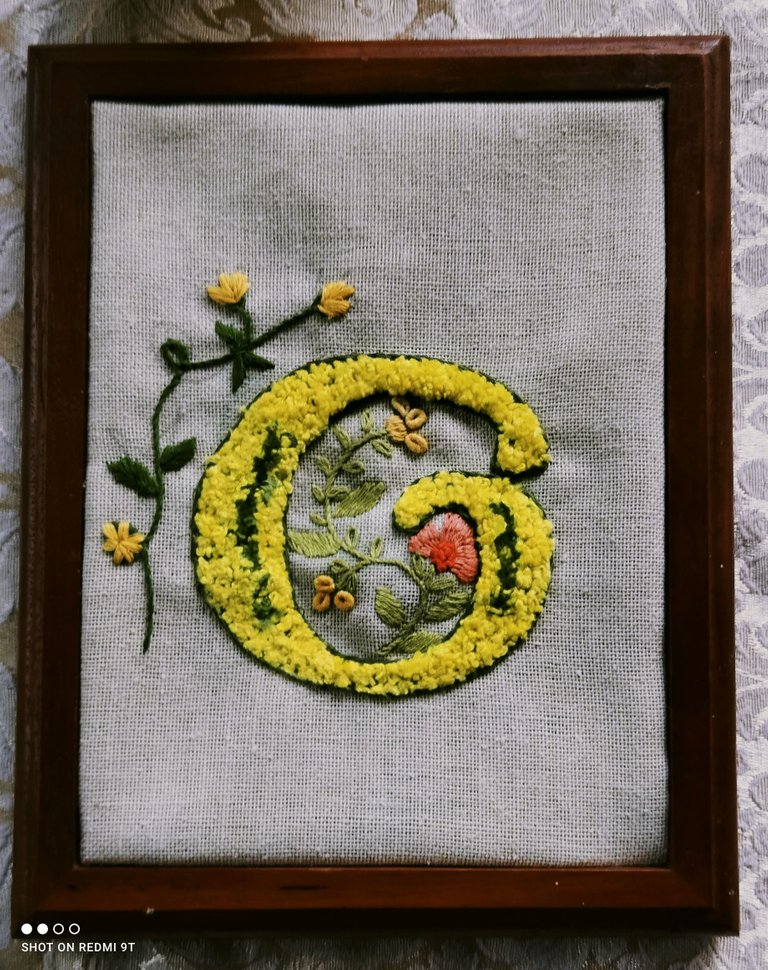 Good day everyone! Once again here's my patchwork using Punch-in needles which I heartily made for my daughter. This time, it's a letter "G" with borderlines.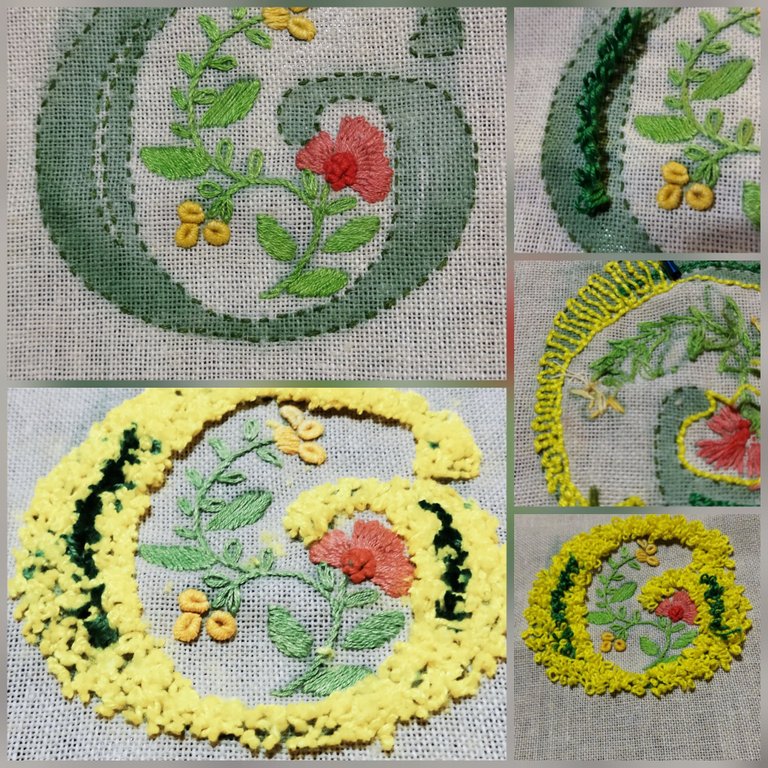 Here are the steps to be done: From the raw material up to the process of my hand embroidery.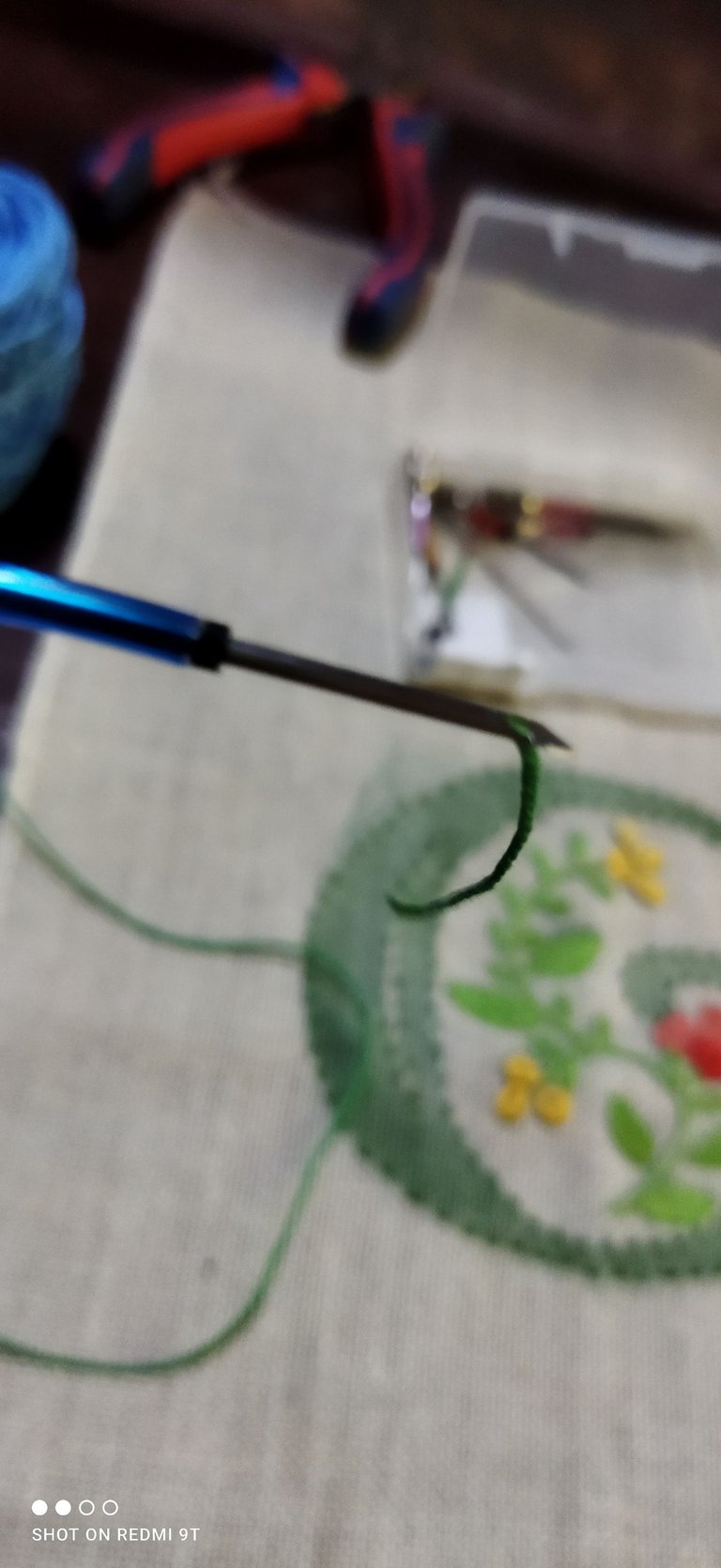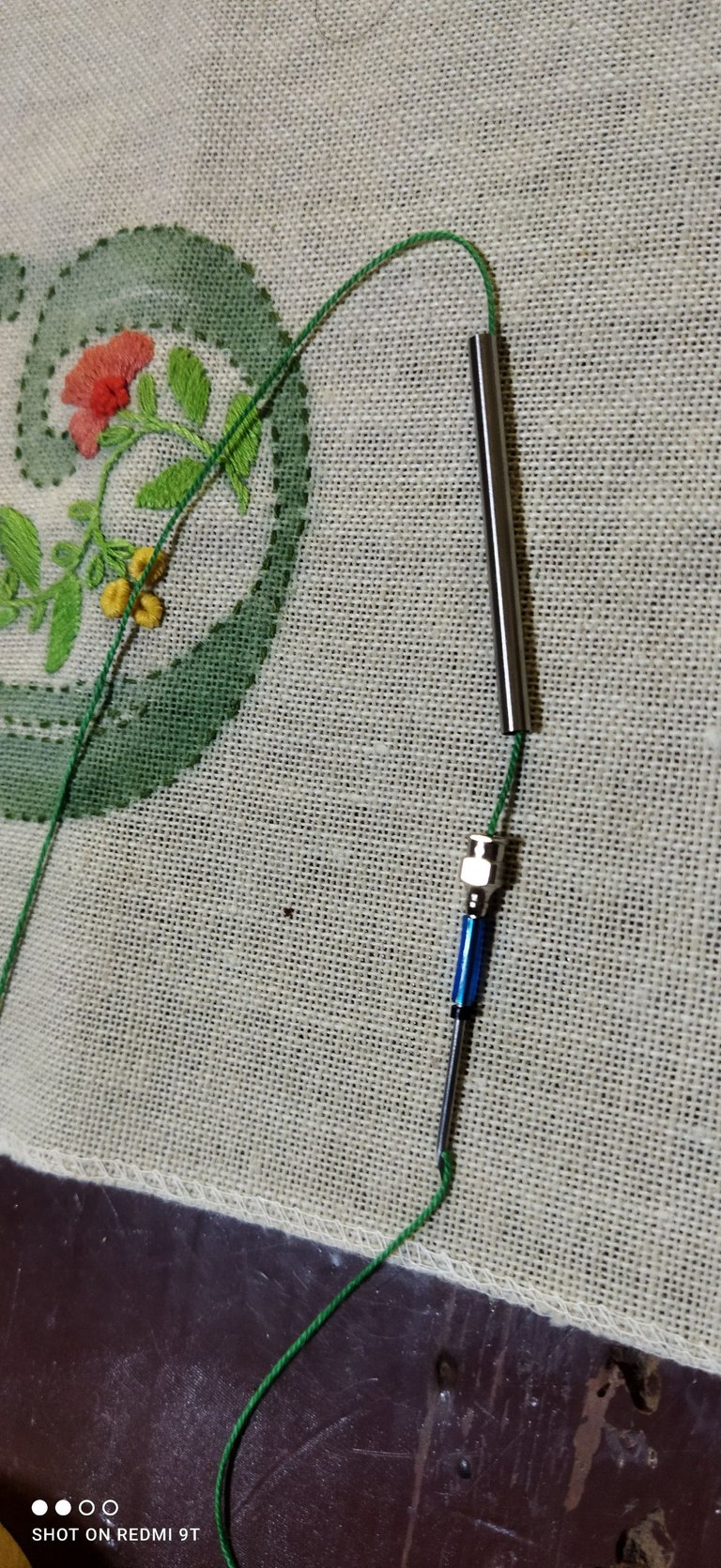 First, see to it that you insert the tube first followed by the needle. See to it that the thread is inserted in the little hole at the tip of the needle facing downwards.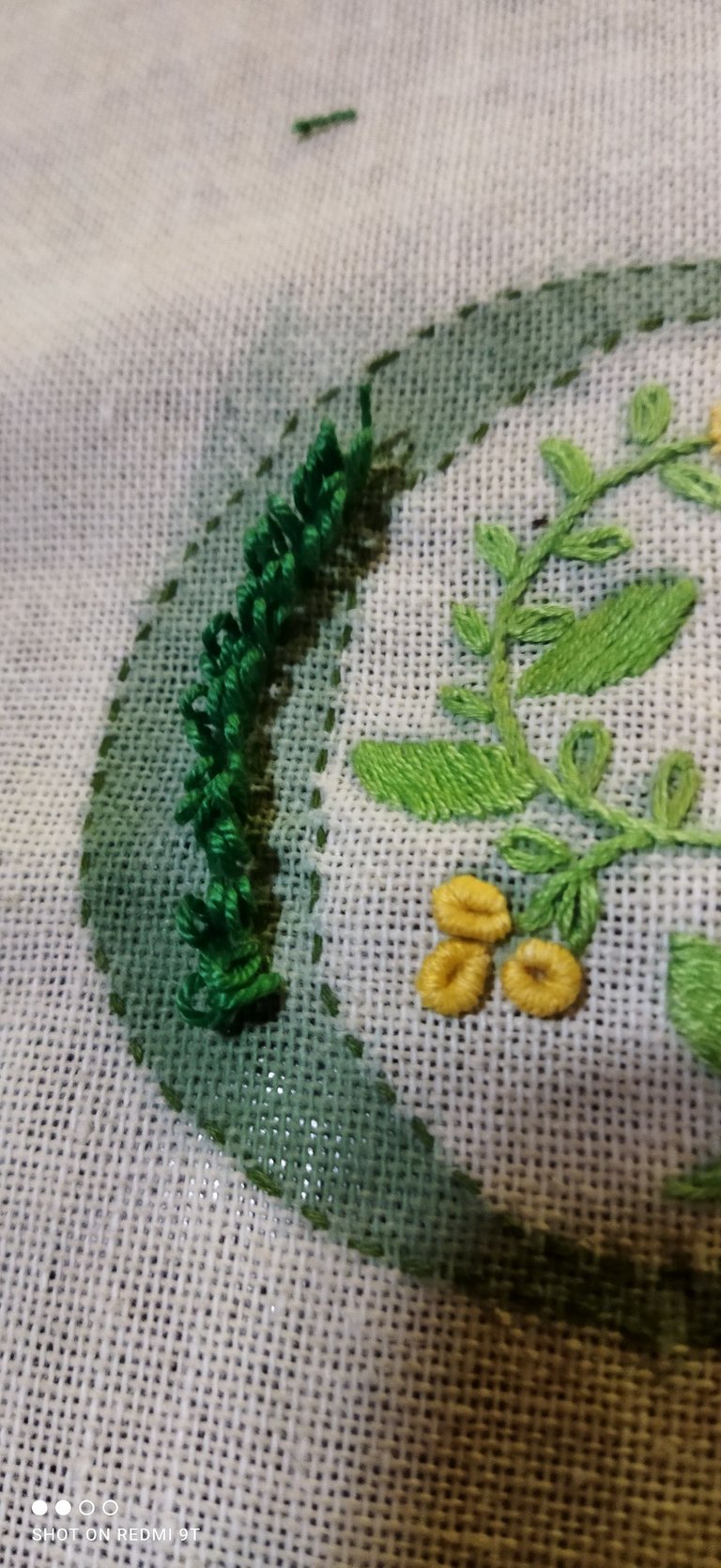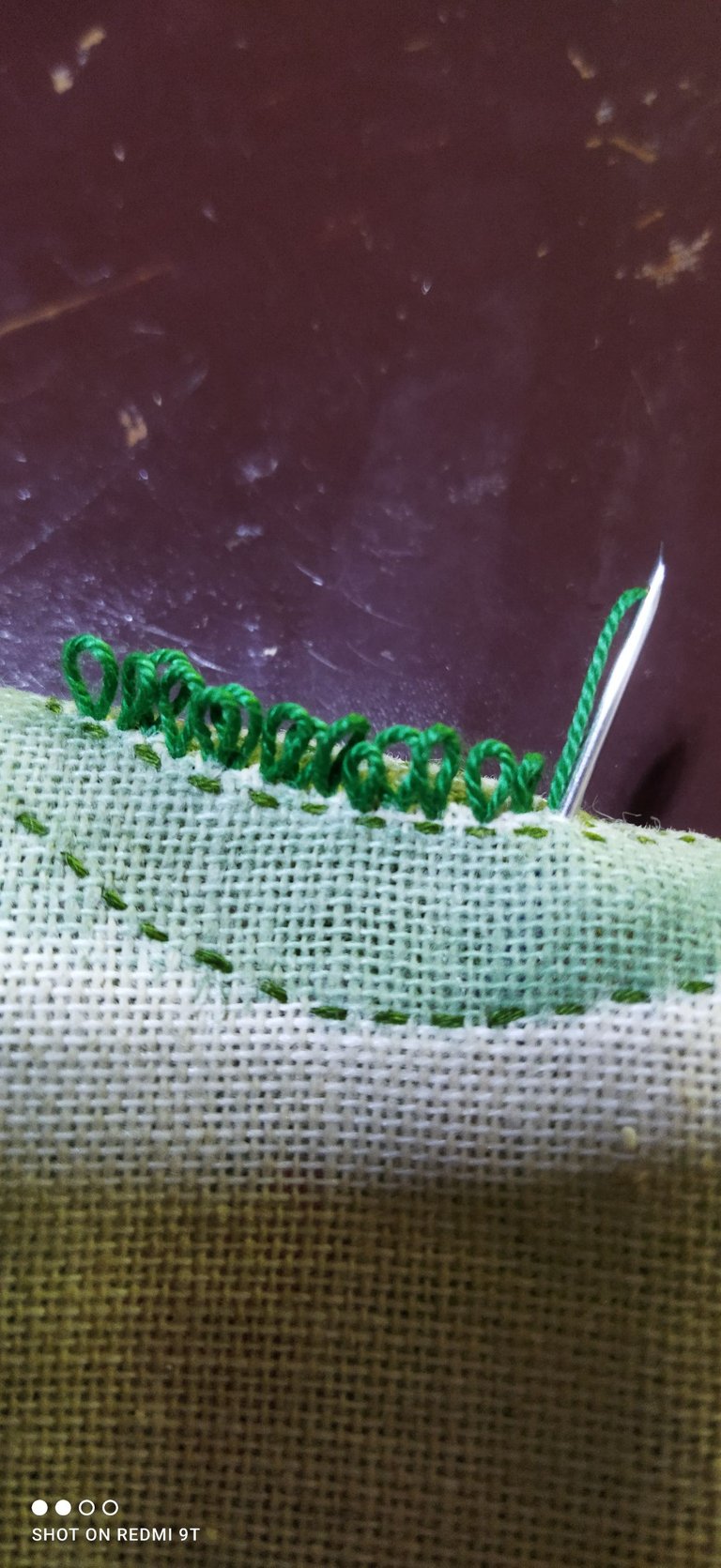 Start punching on the reverse side with the whole length of the needle for good results and even flow of your embroidery.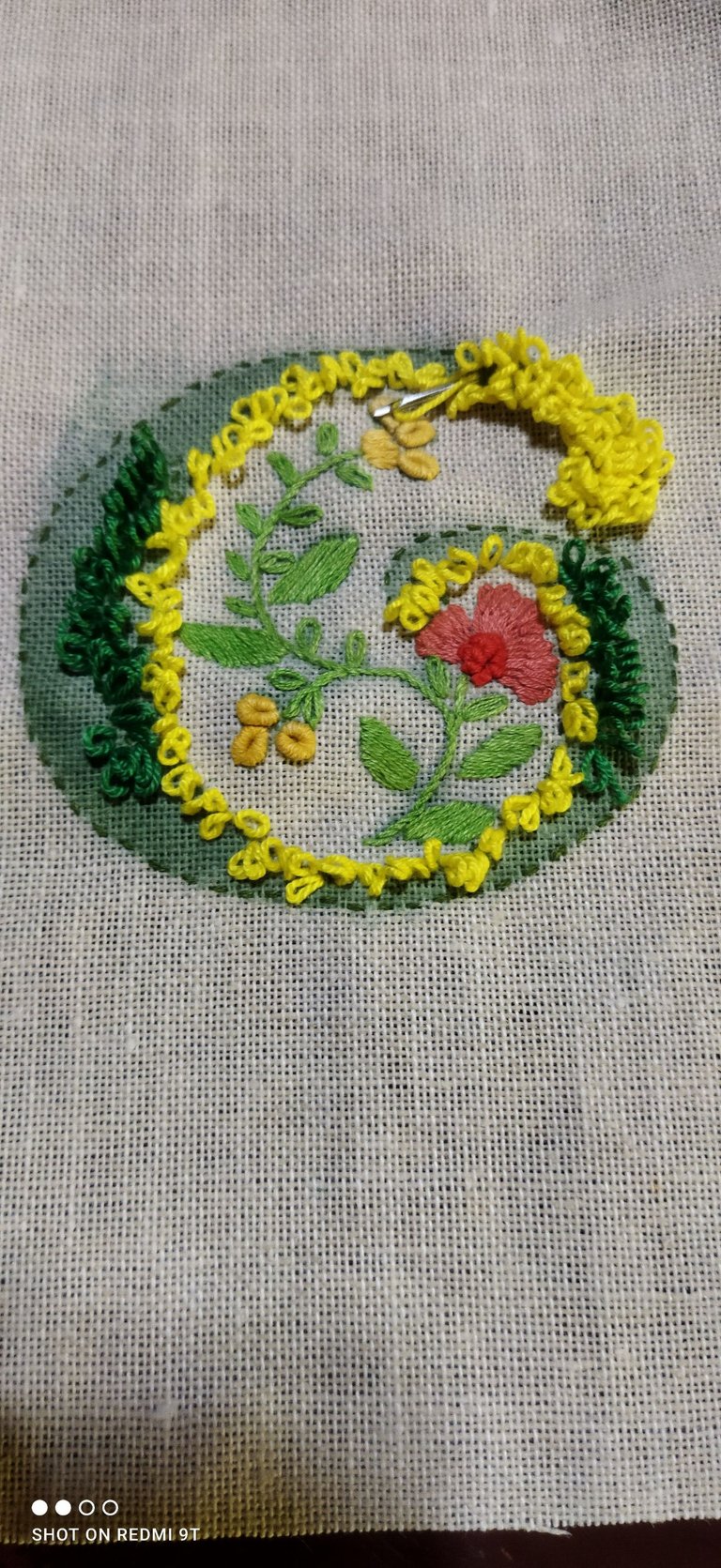 It is better to start with the smaller shade before going to the wider areas to avoid interlocking of threads.
.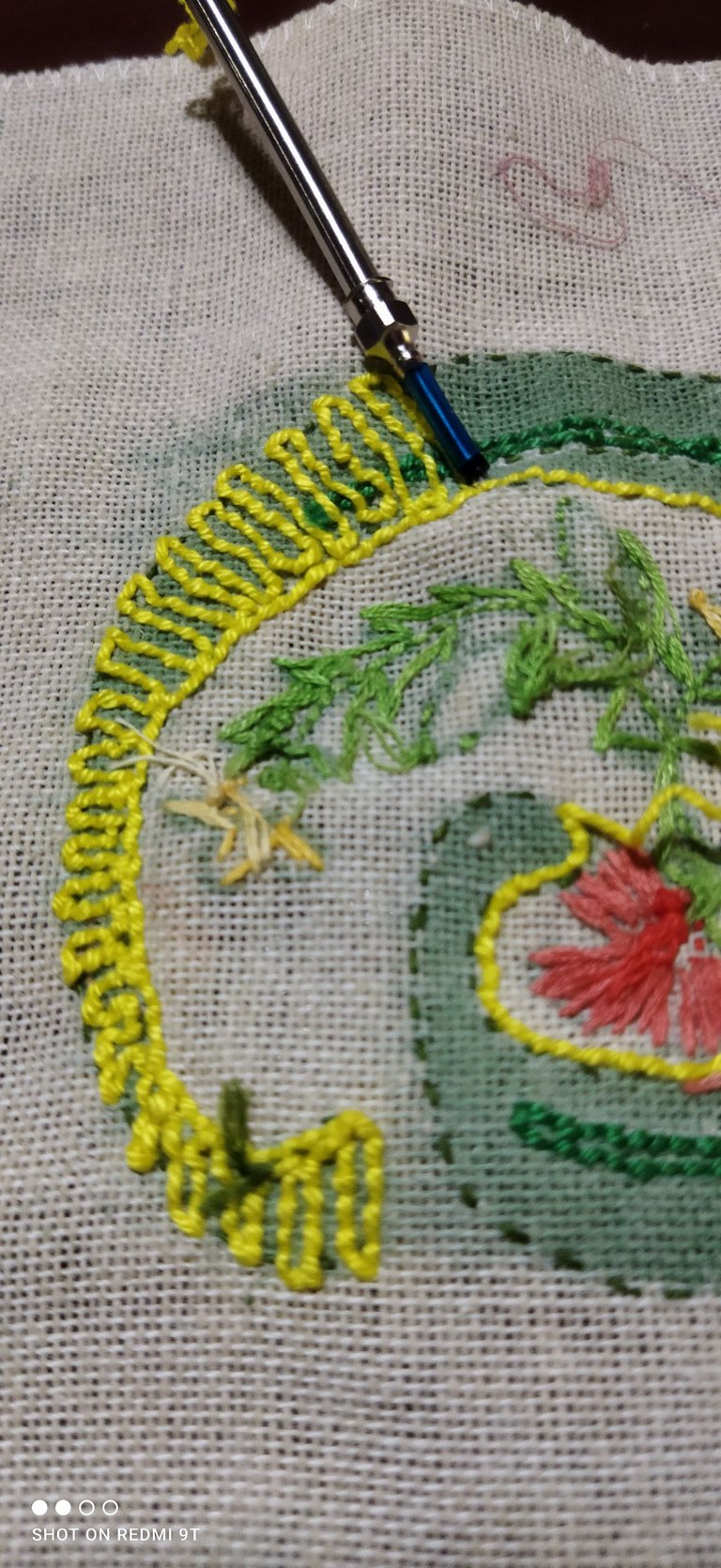 This is another way of punching sideways. You can hold the thread at the back to avoid overlapping of loops.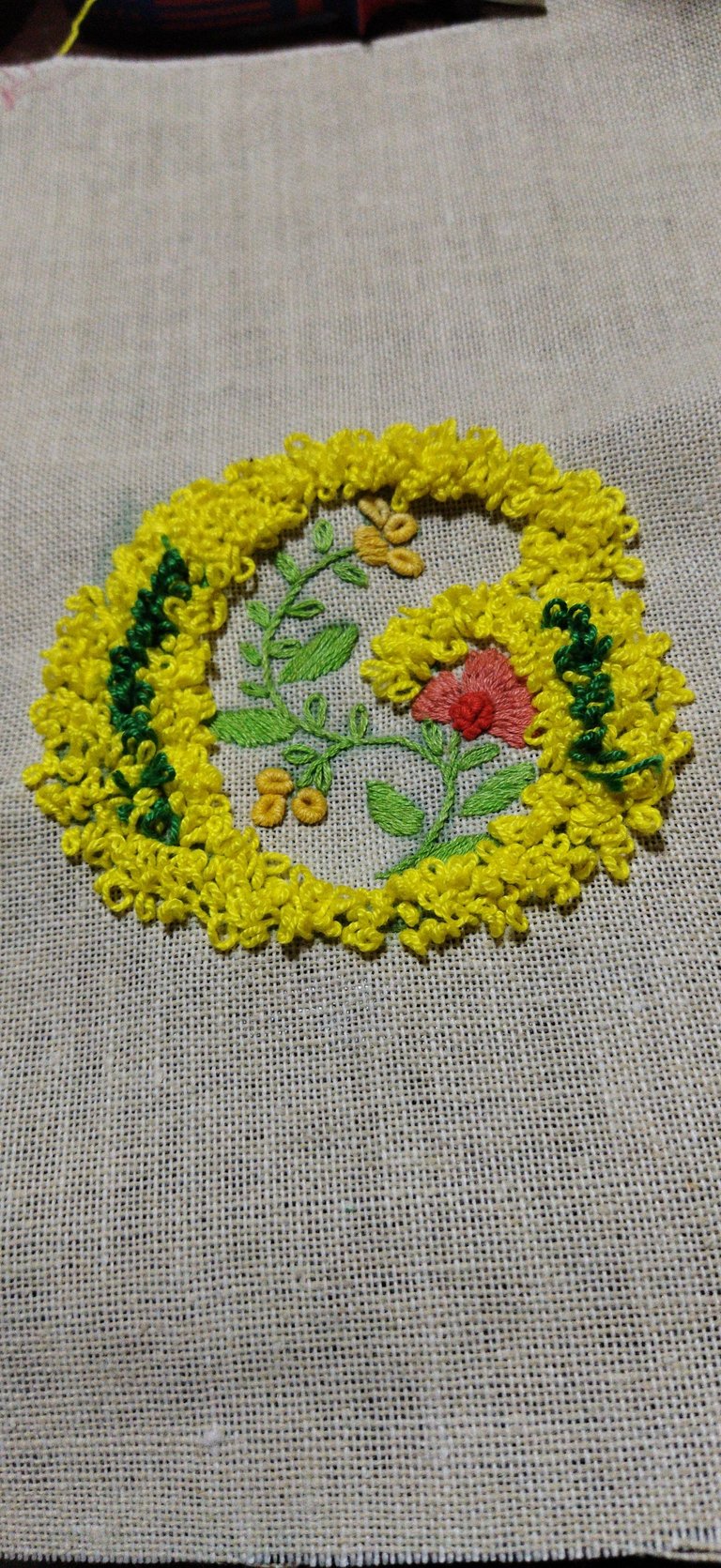 Finish the whole process first before trimming.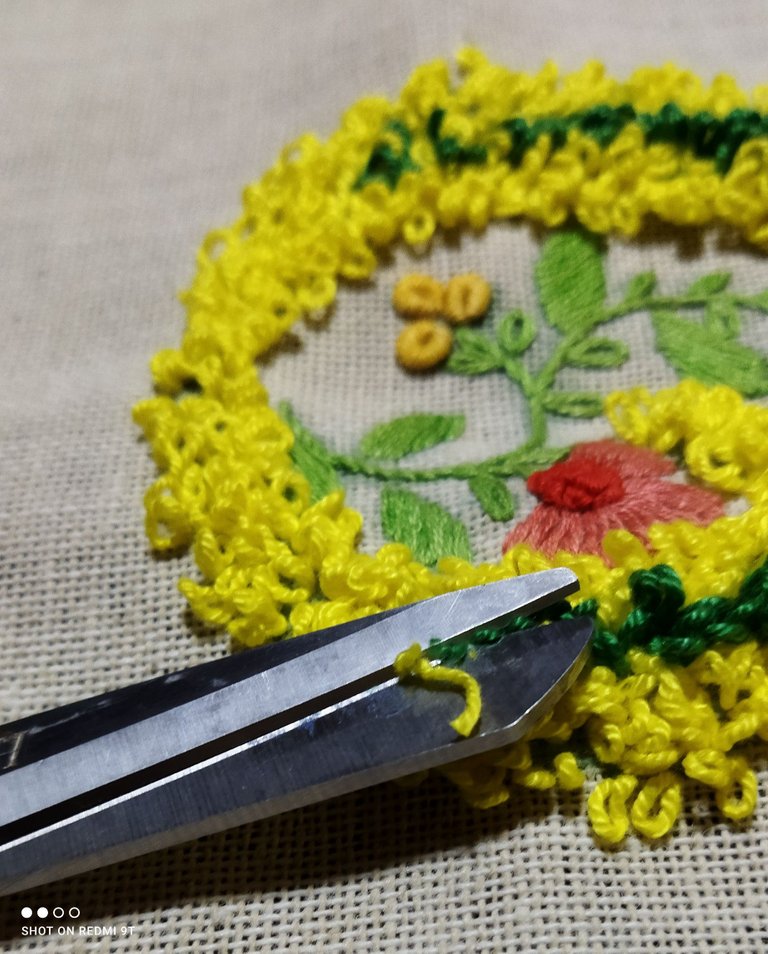 Trim evenly for best results.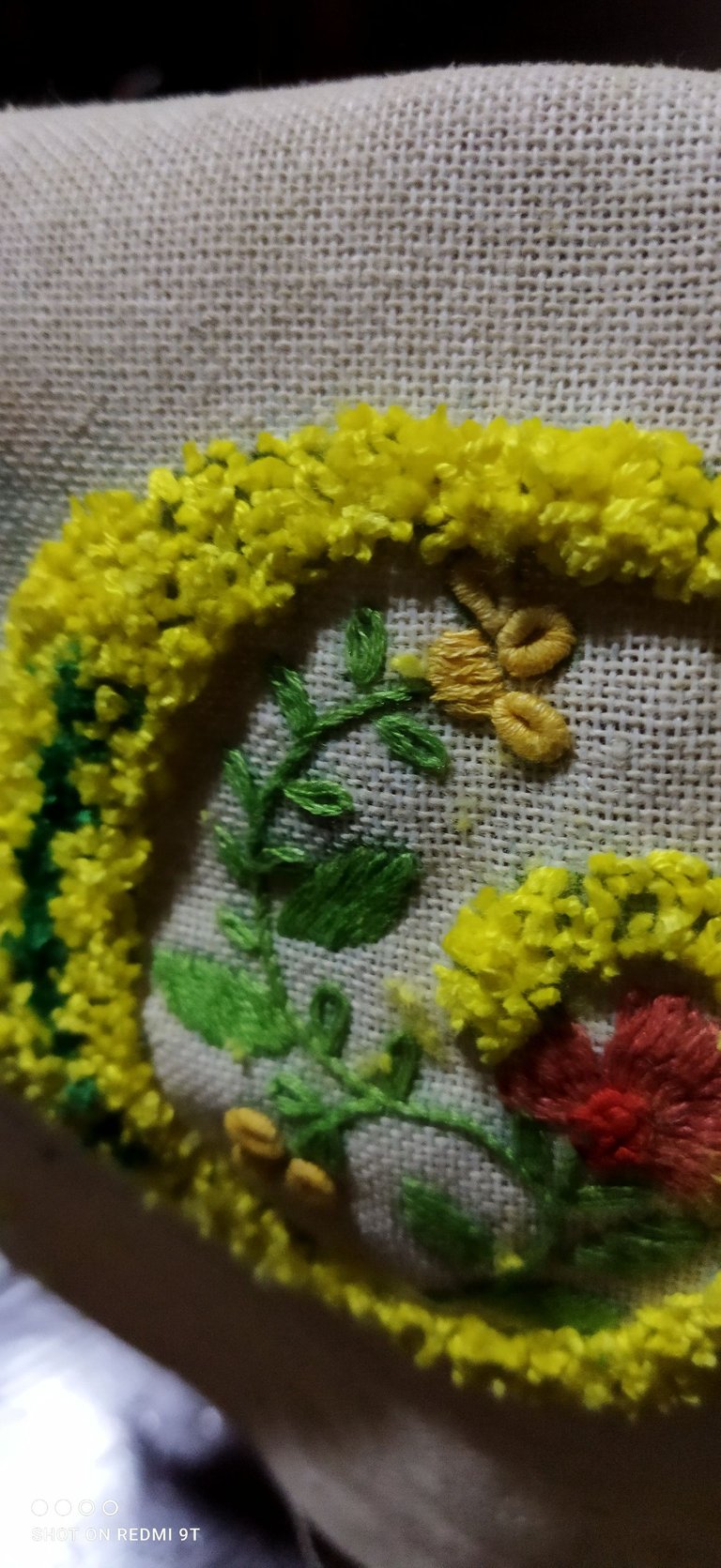 This is how it would look like after trimming the top base.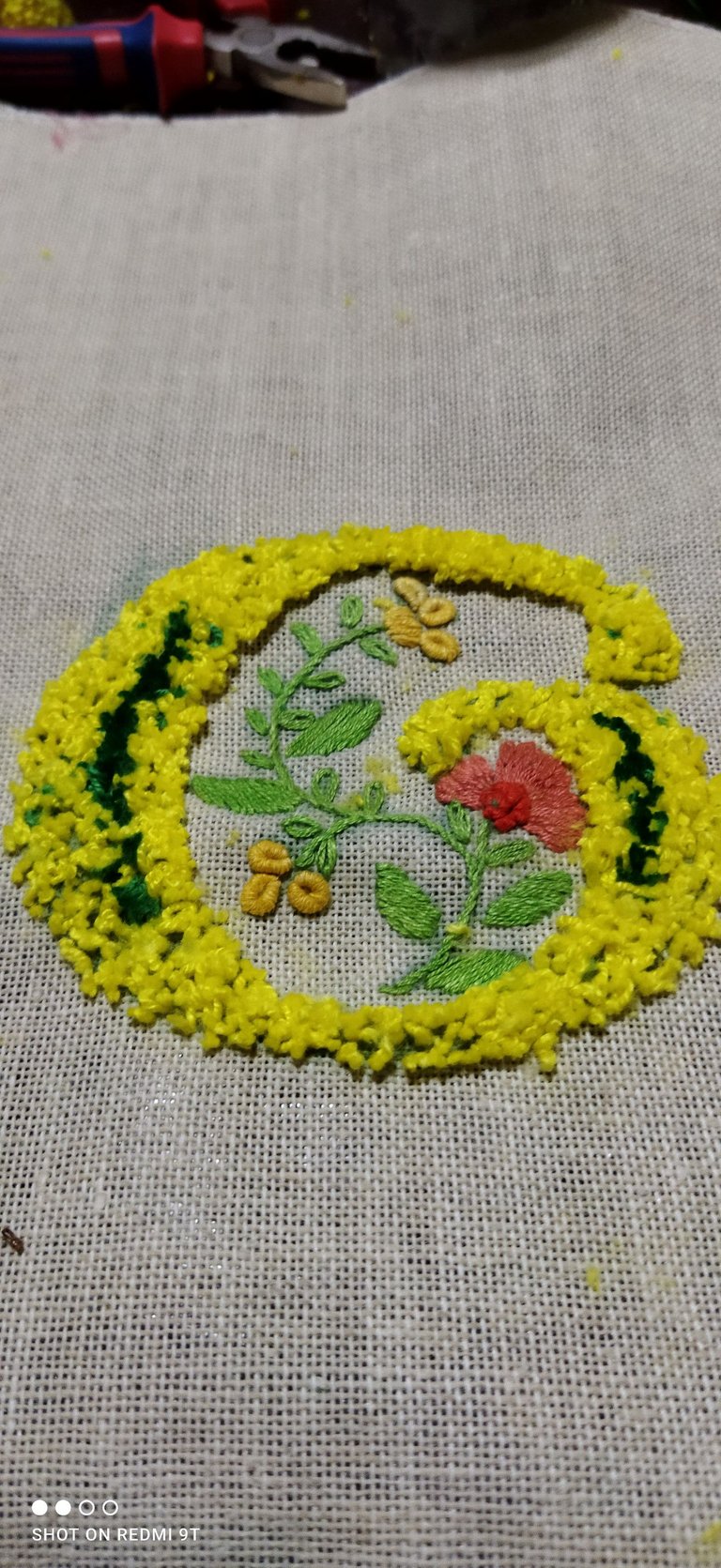 After trimming, I noticed that it looked plain and dull so I decided to embroider a borderline on the edgings.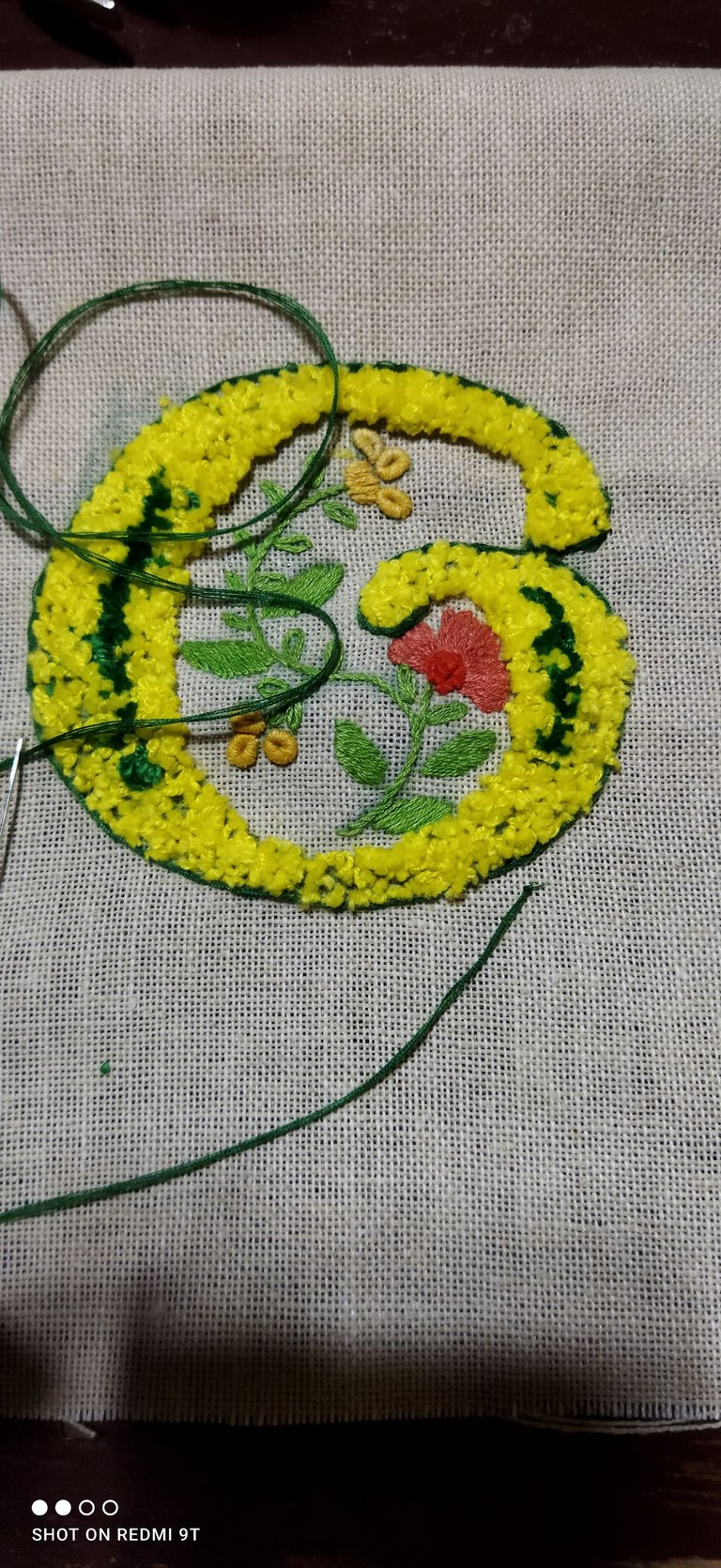 Now that looks better!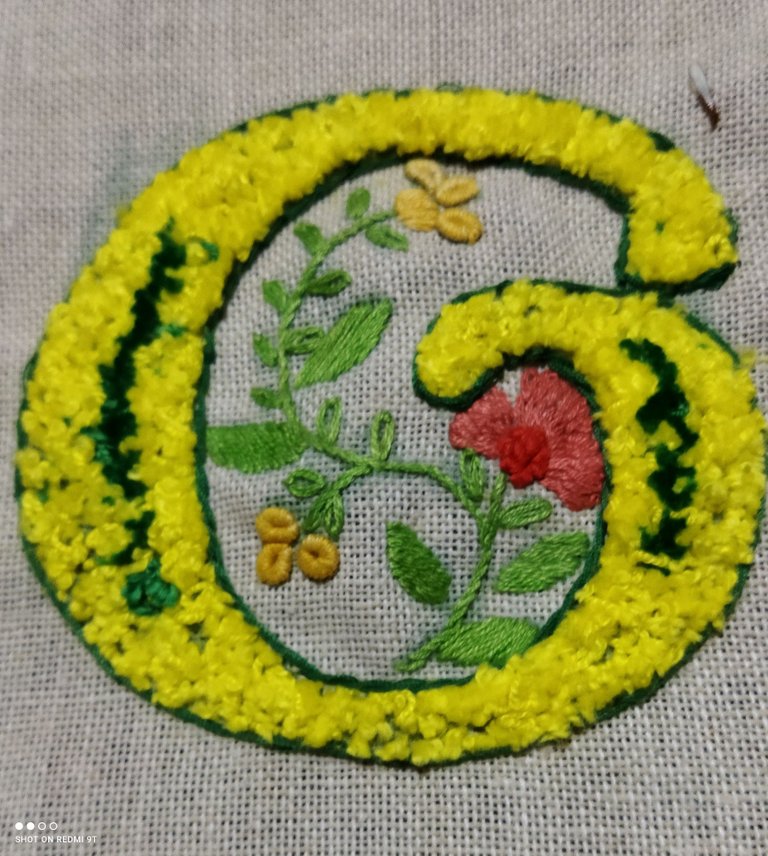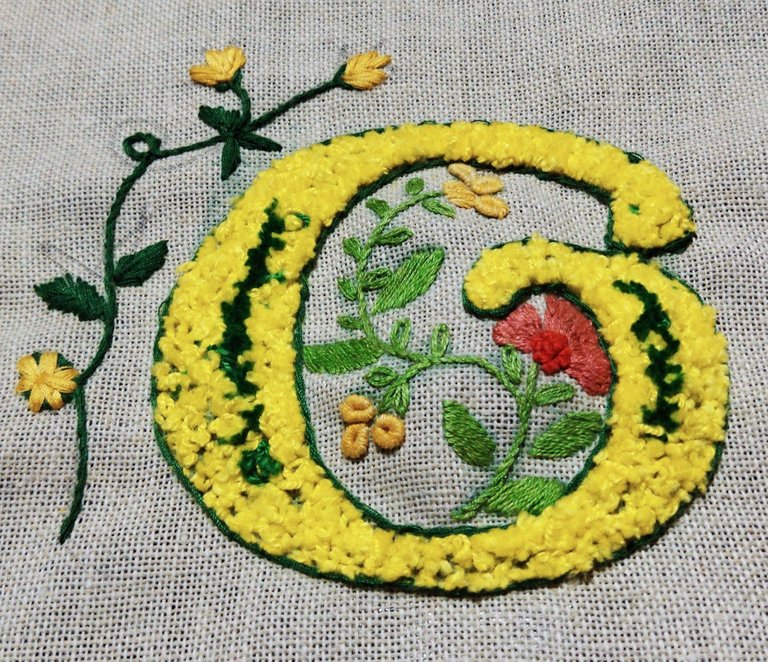 Then I added the stem and buds to highlight its appearance. I was quite satisfied with my work.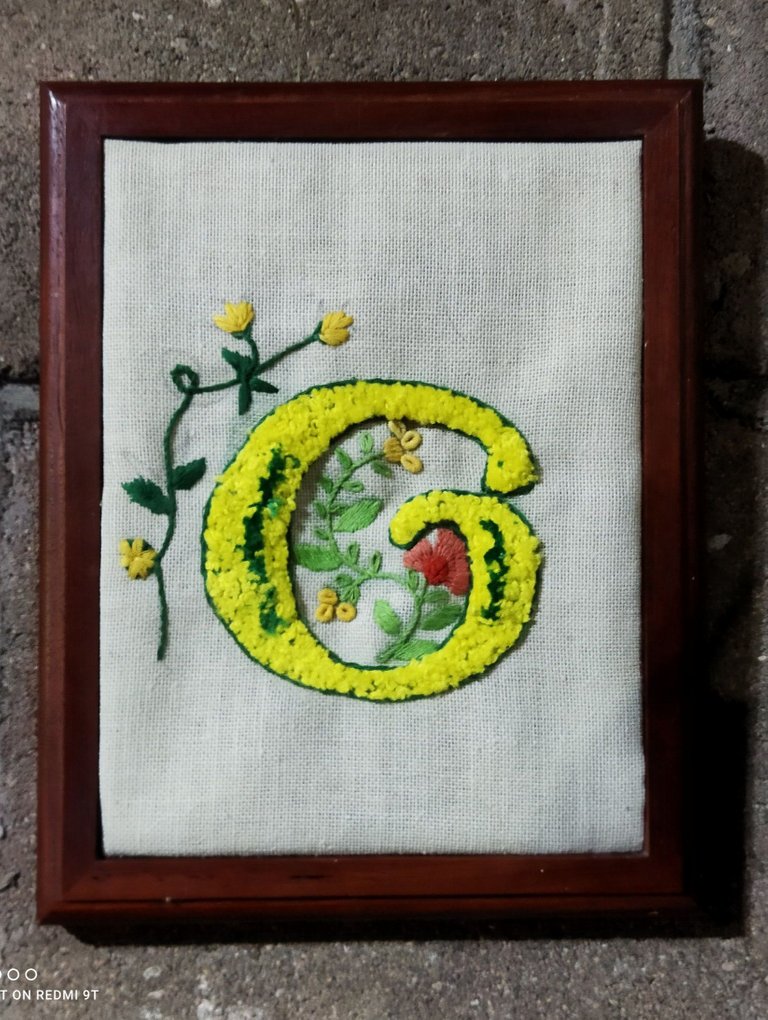 I had been planning to have it framed in simple wood carving. I know it would look like this. Am pretty sure the Ging-ging my 3rd daughter to whom I will be giving this as a gift from me will surely love it. Ging-ging is a pet name meaning palangga 0r Loved in English. It's a name given to our "little love". She had been a constant honor pupil (valedictorian and a consistent class valedictorian in high school. She had garnered two presidential medals amongst the 14 gold medals with 4 scholarship offers. She graduated with Cum Laude honors in BAchelor of Science in Nursing at UNO-R in Bacolod City and finished her Master in Nursing afterwards. A special gift for us parents who wants the best for their children. Of course, I love the five of them. I've lost my first born and next to her at age 18 and 32 respectivelyly but I still thank God for the borrowed life He had given to them. All I do is look at those 63 medals hanging on the walls and reminisce the achievements they've made. Sigh...
Thank you for dropping by my page and thanks to @croshielle, @Marblely, @muscara, @lauramica, @kattycrochet, @romeskie and @neumannsalva as well as @shanibeer.
Till then,
---
---