FriYay! - Tattoos & Cravings💕✨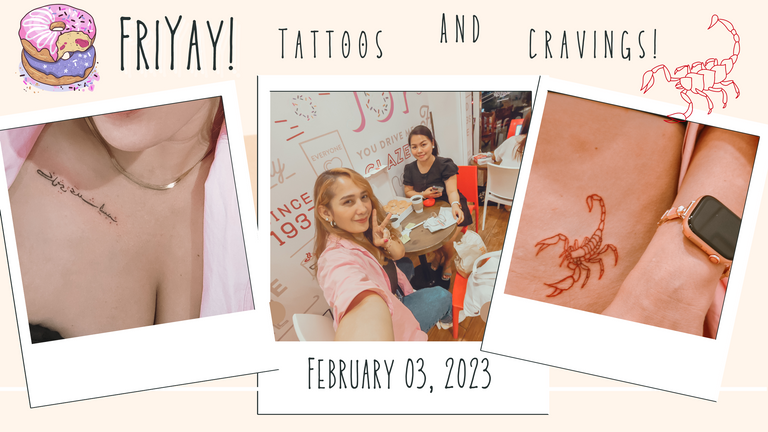 It's the weekend again! How was your day guys? I hope you have spent your Friday happily. It was kinda busy day for me at the office but that doesn't discouraged me from getting my 3rd and 4th tattoo. Yes! I've got inked again today.
Well, I have been planning to have another tattoo last year since I've had my first two minimalist tattoo last 2021. The coffee tats on my wrist and my daughter's name at the side part of my lower boob part.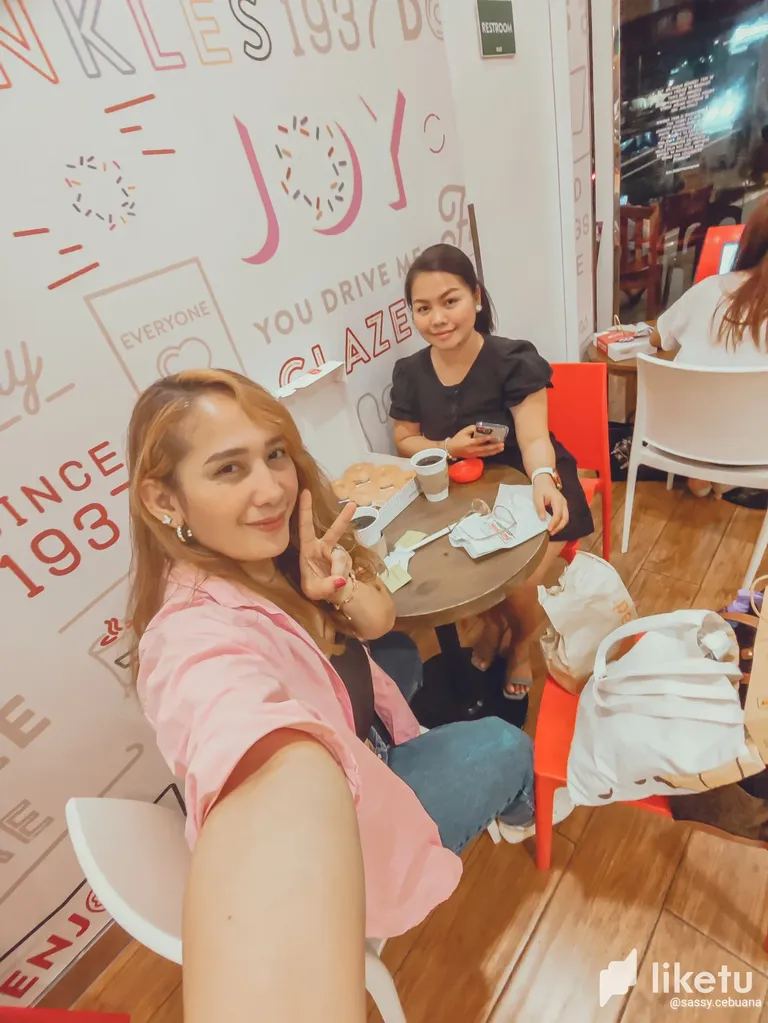 The scorpion tattoo on the left side of my tummy which symbolises my zodiac sign which is Scorpio. This one is painful though, I really can feel the needle going inside that I even hold my breath and released it everytime the tattoo artist stops to refill the ink.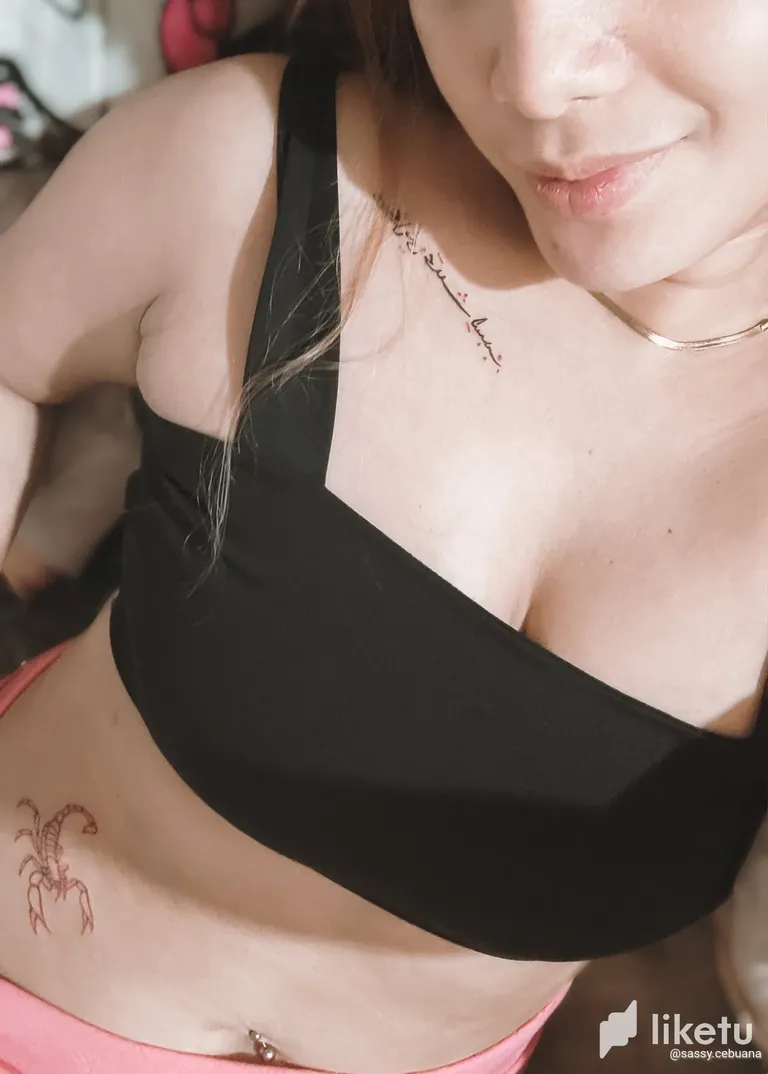 I've had two again in preparation for our travel soon to Siargao. I have been working out for a bikini ready body and now I have finally endured another pain from the needle.
The tattoo on my left part just below my hiding collar bone is an Arabic tattoo which means "Everything Happens for A Reason". Yes, I'm always a firm believer of that quotes. I know that we don't meet people by accident and painful things are meant to happen because there's a reason and a purpose for everything.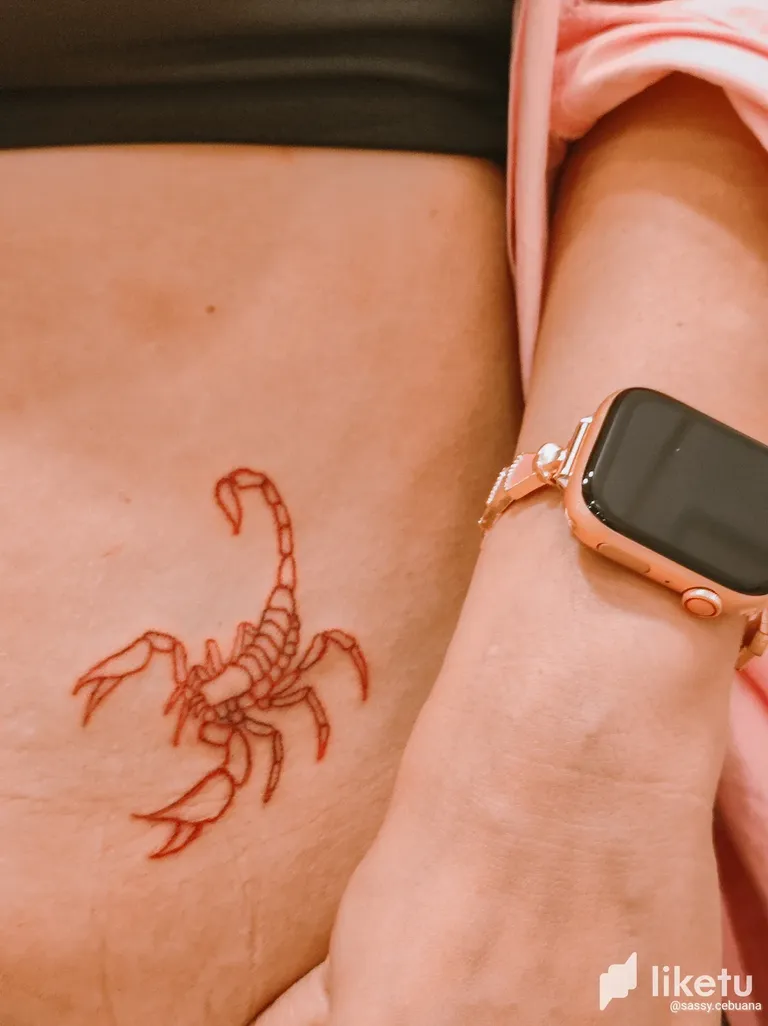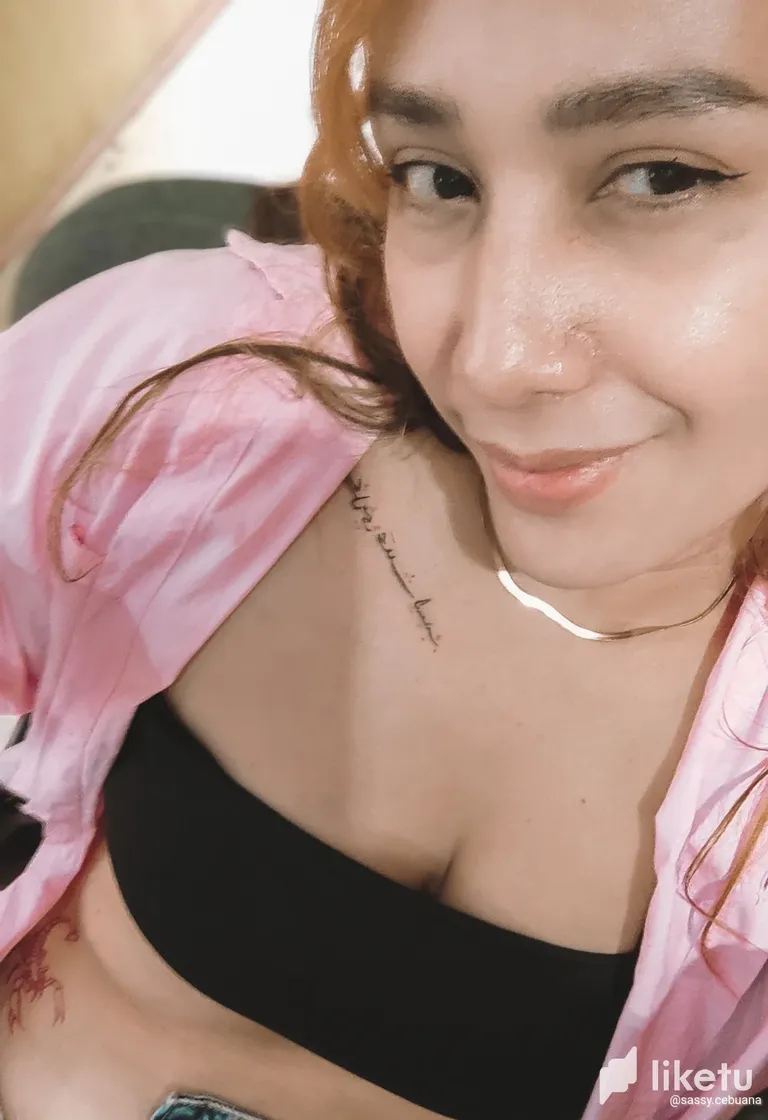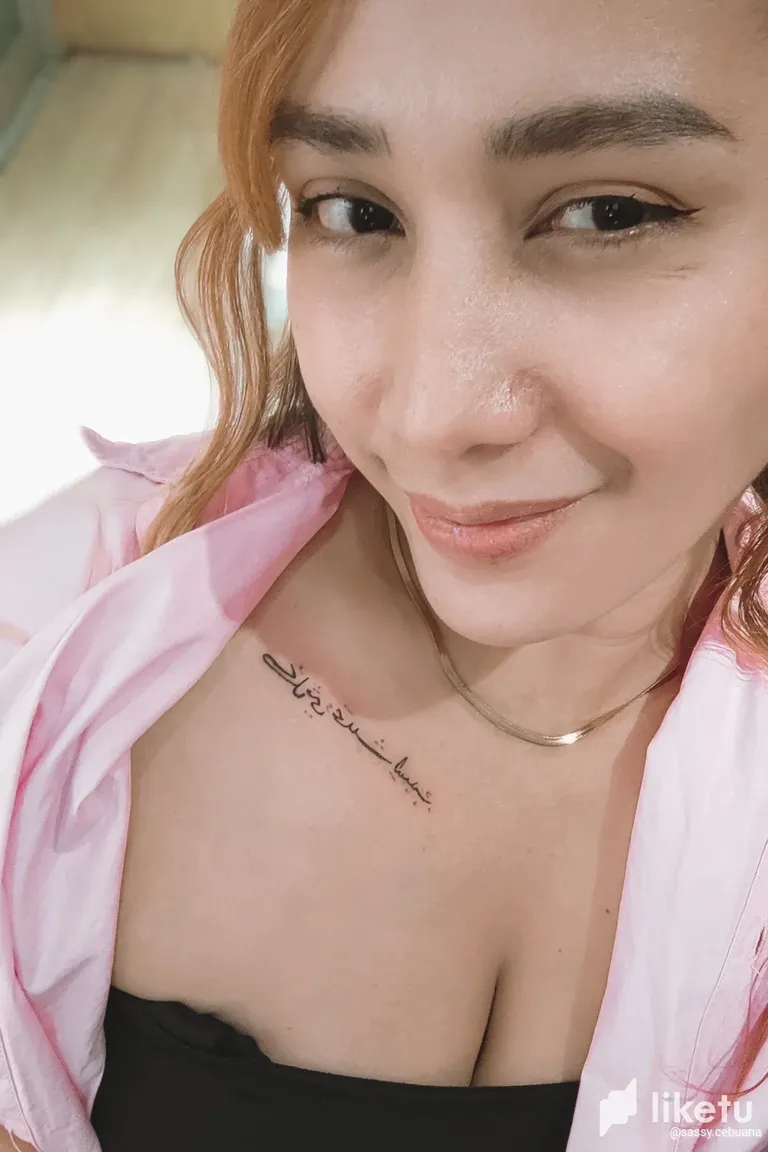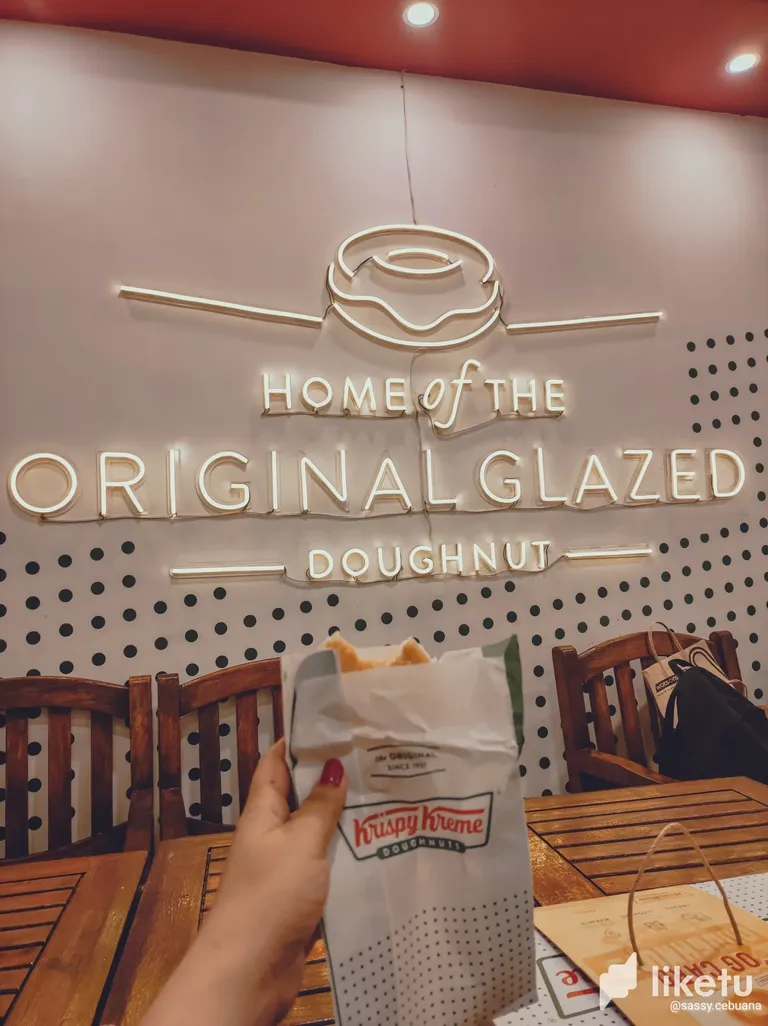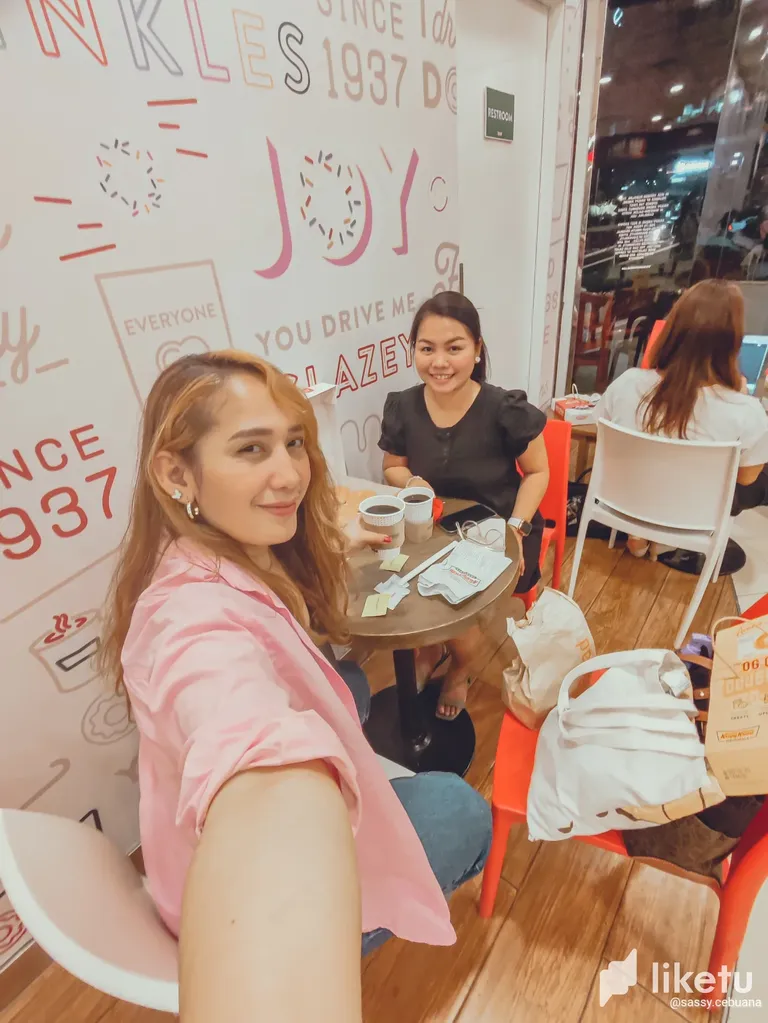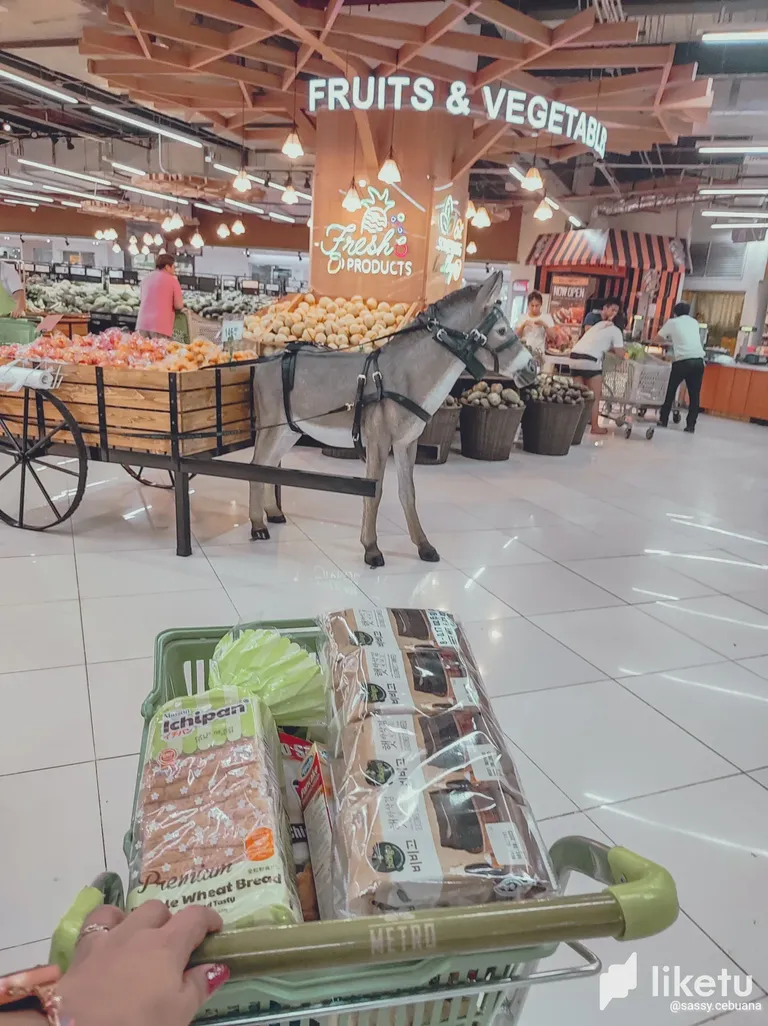 As a reward to ourselves since my friend Demple have also retouched her tats at the back we decided to give in with our sweet cravings. We went to Ayala right after and had some grocery the right after we went to Krispy Kreme for our dinner. 😂
I've eaten too many sweets today already that will make me want to run tomorrow.
How about you? How's your Friday?
---
For the best experience view this post on Liketu
---
---