My 53rd to 64th 3-Card packs bought in Rising Star using STARBITS earned in-game! 😎
I finally opened my 53rd to 64th 3-Card packs (that's another 12 packs total) bought in Rising Star using 100,000 STARBITS earned in-game! 😎
Because I needed to withdraw 30,000 STARBITS since my last Card Pack opening, this purchase took 35 days after the last 12-Pack batch! 😅
53rd Pack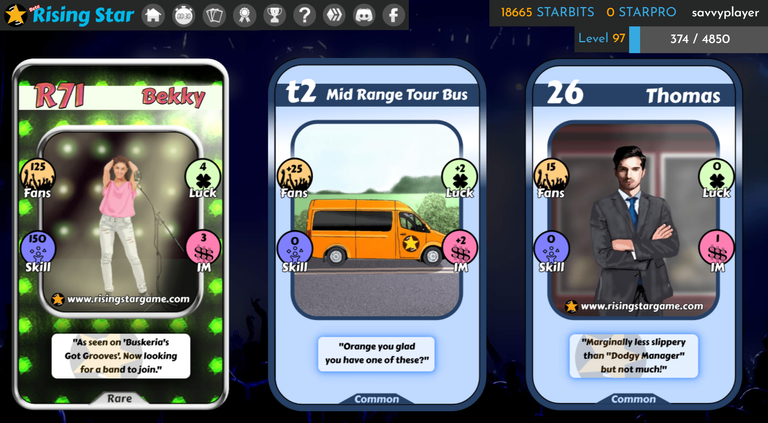 54th Pack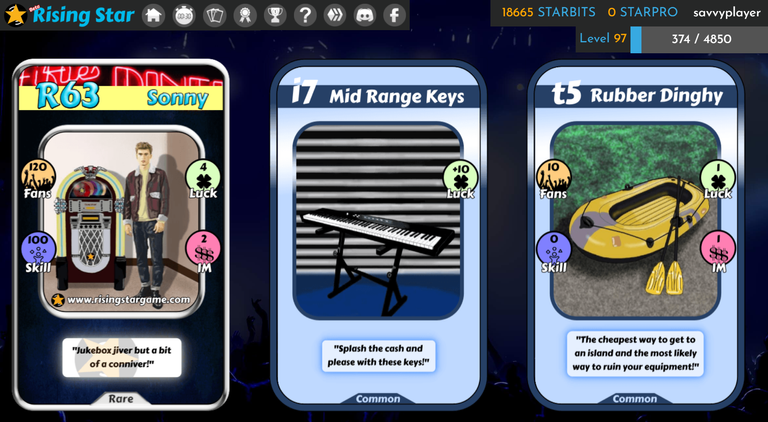 55th Pack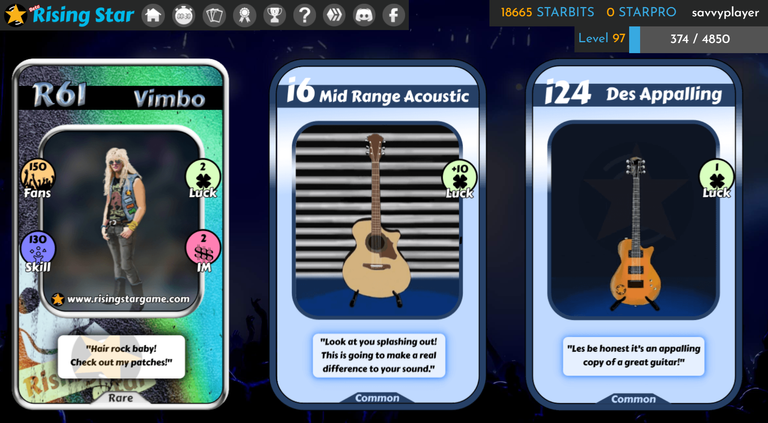 56th Pack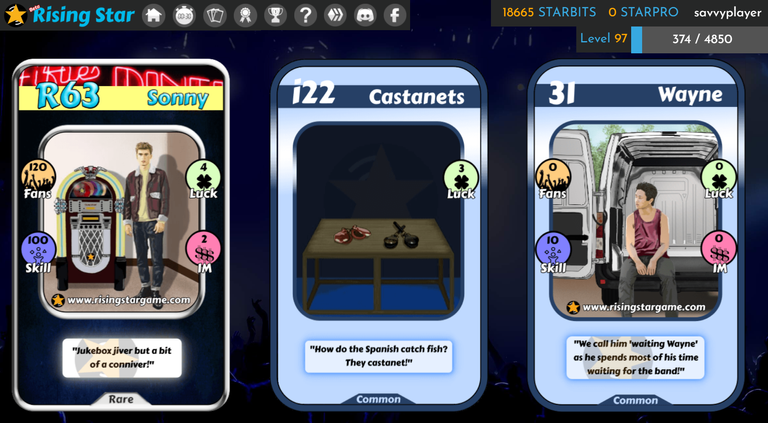 57th Pack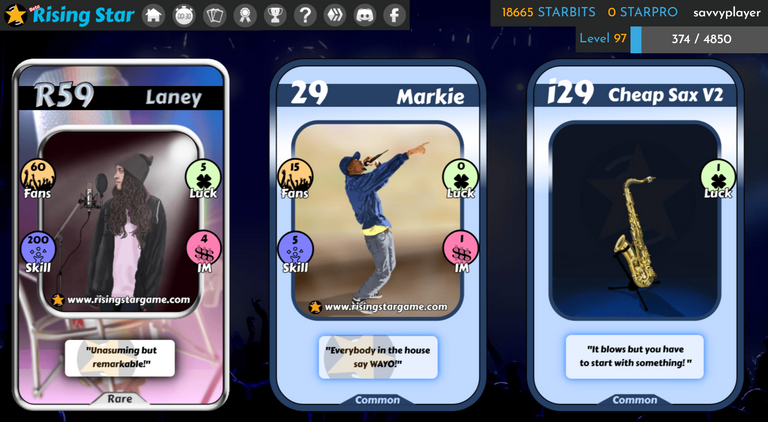 58th Pack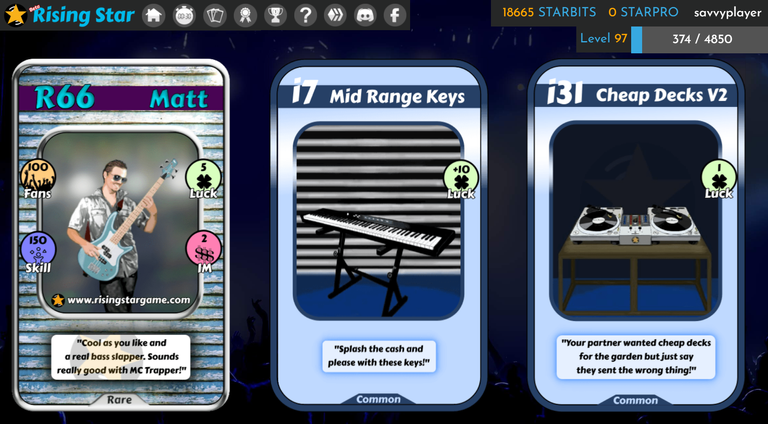 59th Pack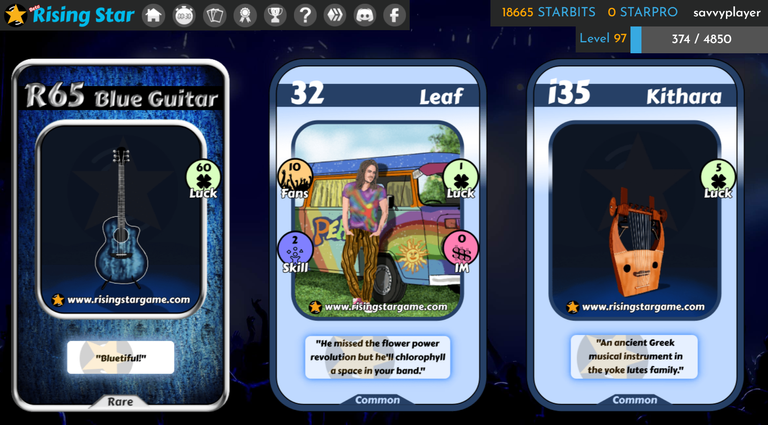 60th Pack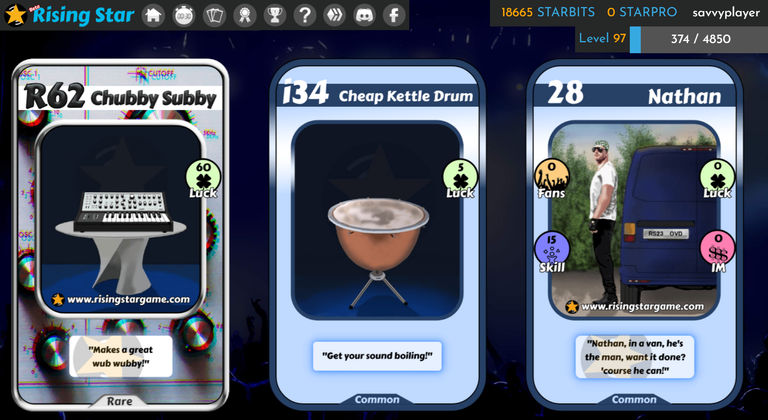 61st Pack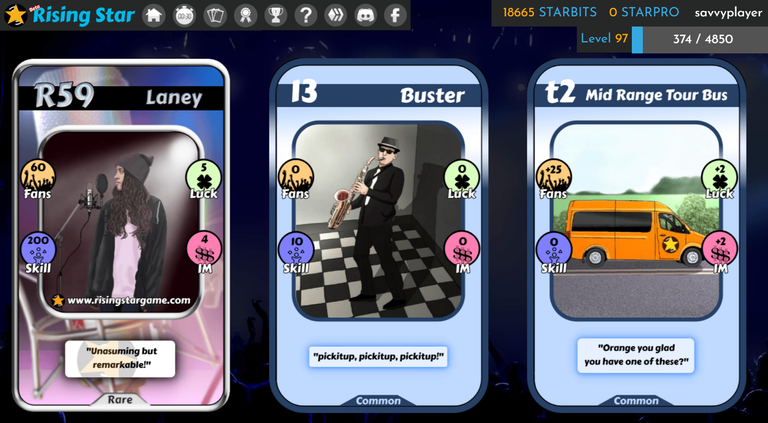 62nd Pack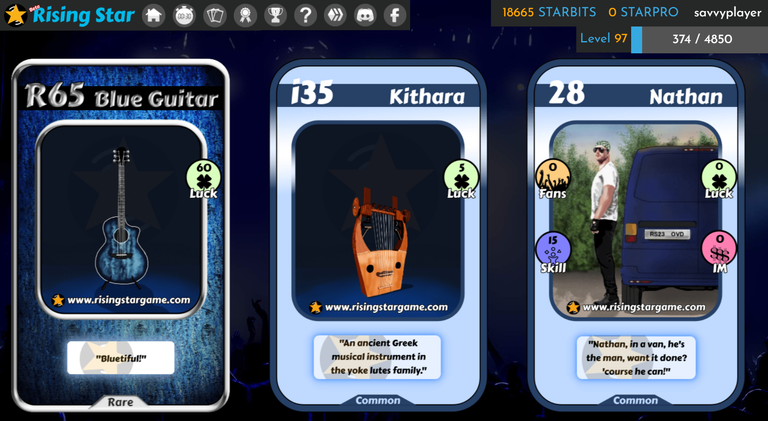 63rd Pack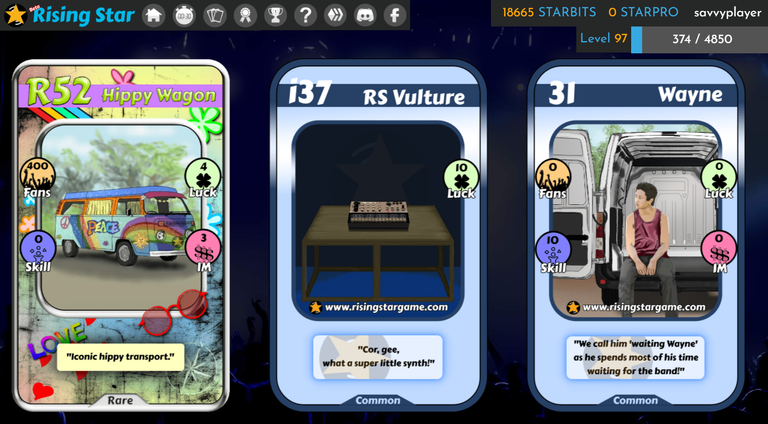 64th Pack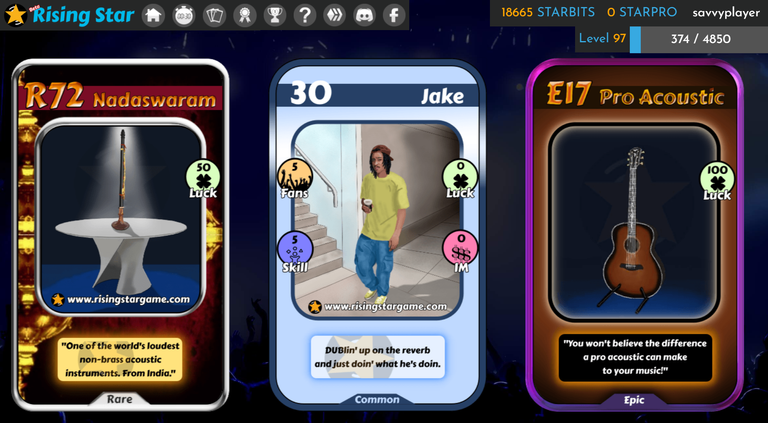 ---
I have provided basic statistics for all 3-Card Packs and 36 cards, which is listed below. 🤓
23 Common cards (63.89%). The max I could get is 24 common cards, and I got 23! 😅
12 Rare cards (33.33%). I got exactly the minimum guaranteed number of Rare cards! 😅
1 Epic card (2.78%). At least I got one! 😅
No Legendary cards (0.00%). The chances of getting a Legendary card is so low, I actually was not expecting to get any Legendary card. 😁
---
I also have 2 extra free 3-Card Packs won by completing Achievements (which I lost track of)! 😅
Since I did not pay for them using STARBITS, they are not included in my "3-Card Packs bought in Rising Star using STARBITS". 😏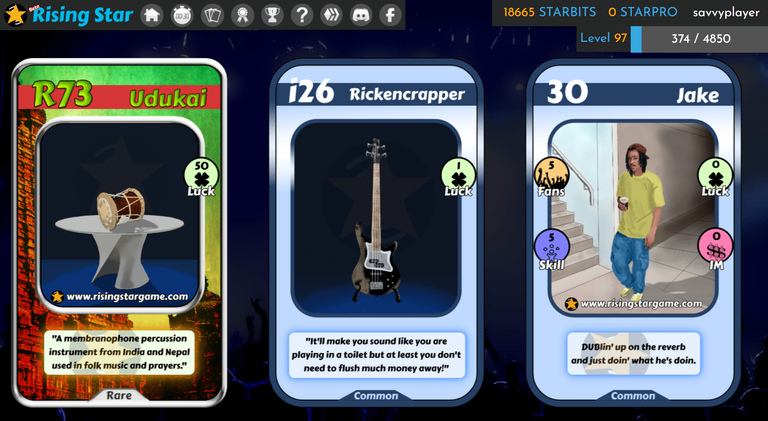 ---

My Rank dropped to 140st, compared to 131st which was 35 days ago. 😅 Looks like more people have begun to play Rising Star, and some players have started buying lots of 3-Card Packs! 😅😅
Also as of this time of writing compared to 35 days ago, my Rising Star friends had the following changes in Player Ranking:
@globetrottergcc (my referrer) rose from 40th to 36th! 🔺 Competition within the top ranks looks really tough, even if you are already spending real money to buy 3-Card Packs! 😅
@jfang003 rose from 99th to 71st! 🔺 I became more eager to get that STARBITS Millionaire card! 😍
@mehmetfix (my referral) dropped from 747th to 969th! 🔻 keepitup, keepitup, keeptiup! 😀
@remenzer has tried playing Rising Star, but then focused all of this time with taking care of his son who has been confined in the hospital for several months. 🏥 That's why he is not on the Player Rankings list since he has not been able to play the game for more than 7 days. We hope his son finally recovers completely. 🙏 Therefore, I have set @remenzer as the 100% beneficiary of all HIVE and HBD rewards of this post.
🎵🎶🎵
---
Posted via MusicForLife.io
---
---