GARRI (CASSAVA FLAKES / FLOUR); A food that has been saving lives since forever

Goodday my friends and family on hive, where we're allowed to share our thoughts in written forms 🙂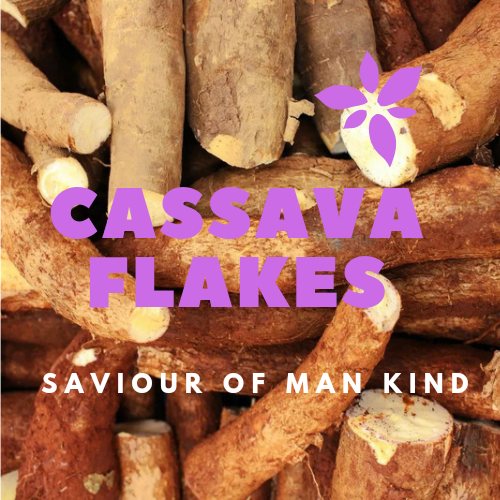 Design created with canva
You may be wondering what is the fuss about Garri (cassava flakes) saving lives for decades? Why do people (Nigerians) keep associating Garri with the word Sapa (poverty)? Is there anything special about Garri? Well, there's a lot to know about this quick-to-make cassava flakes popularly called Garri.
Here's a big fact, do you know that Garri is originally from South America? Also, cassava was introduced to the west Africa in the 16th century by Portuguese colonizers. Garri became popular in the 19th century after the people enslaved from Portugal began to return from there and introduced a method of processing cassava into a less stressful and fast food.
Garri is one of the most popular foods in Nigeria and it's so shocking to know that it didn't even originate from us which is the Nigerians. Garri has been a lifesaver in Nigeria especially to students in their penniless days and others as a fast food to hold the stomach (as we popularly say 😂). It has always been so because, Garri is one of the cheapest carbohydrate foods in Nigeria.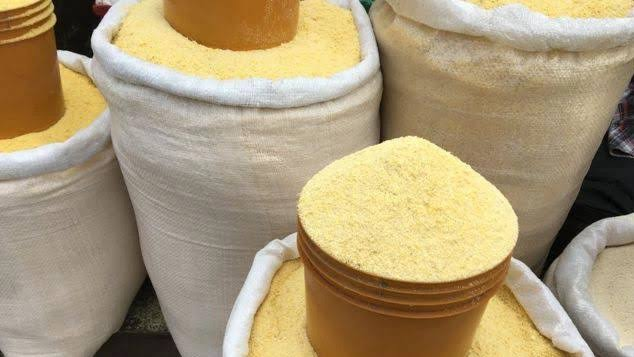 Source
As of some few years ago, a cup (a small milk tin) of Garri was #50, while a derica (a big tomato paste tin) of Garri was #120 and that was enough for an average Nigerian family size. Although, the price of Garri has risen tremendously because of the drastic inflation of the prices of goods all over the country.
There are varieties of Garri (cassava flakes) and their tastes and purposes differ. The major ones are;
1 . White/ Ijebu Garri;
This is the best Garri for drinking. All you need in preparing this is just Garri with sugar, groundnut, coconut, milk etc and water 😋 ( either cold or ordinary which is the warm water). You can also add any protein of your choice as sides 😉. Honestly, this type of Garri serves students alot as it is our food during the periods when we have pleeennnty money (in reverse 😂😂). There are some white Garri that doesn't taste as nice as the Ijebu Garri due to their different methods of process and they can also be used to make Eba just like yellow Garri.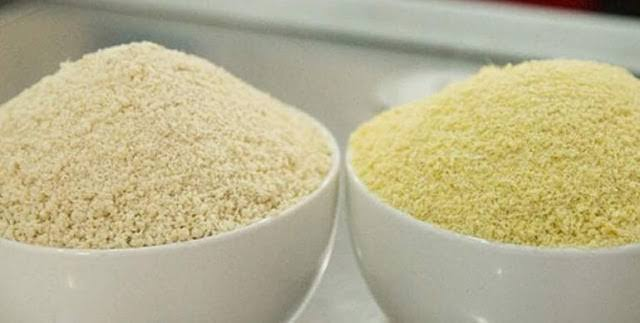 Source
2 . Yellow Garri;
It is mostly called the yellow Garri or Igbo Garri (Igbo is the Eastern part of Nigeria). It is best prepared as Eba. This method involves adding to your desired quantity of Garri into your desired quantity of hot, boiling water. Keep stirring and turning till you get your desired consistency. Some prefer their Eba soft while some wants it hard. You can eat Eba with any food of your choice 😊.
This will be all for now but I'd be sharing with us the benefits, harmful effects and the fun facts about Garri that I think we all should know in my next post. Thank you all for stopping by to read my post and have a great day.
---
---