Emotional Intelligence
Greetings everyone. Today's discussion is on emotional intelligence. I haven't heard or read many discussions on the topic. It appears I've been living under a rock.

Image by Gerd Altmann from Pixabay
Many of the management topics I've studied never even touched on the topic. Tribal knowledge regarding emotions, however, is ever-present. We're taught to "calm down" or "relax" during certain scenarios. Sometimes we listen, and at other times we do not. Despite our reasoning for controlling or unleashing our emotions, they affect us to a degree I haven't fully realized.
Intelligence represents our ability to learn and apply the knowledge we gain. People can be intelligent about one or many things. When speaking of emotional intelligence (EI), we mean that someone has the ability to acknowledge, interpret, and even manage the emotions around them.
I'm not writing about some supernatural ability. I believe we all do it to a degree. Have you ever tried to calm yourself, or someone else, down? Have you ever tried to cheer yourself or someone else up? If so, you have demonstrated a certain degree of emotional intelligence.

Impact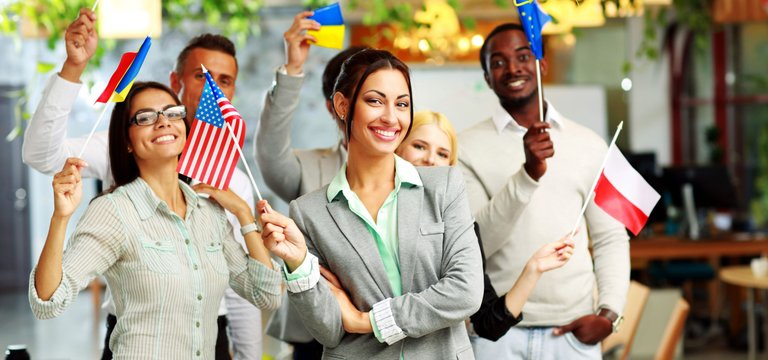 Story Blocks
Being aware of emotions allows you to control them. If you know, for instance, that you're angry in a situation requiring calm, you can adjust your temper. Similarly, when in a calm state during a situation that requires excitement, you can make calls to action to generate the energy needed.
We see this all the time in sports during a game. The coach stands before the players reviewing their performance. Before returning to the game, the coach makes a special speech that gives the team enough excitement before winning the game.
It is easy to see the impact of EI on a category like sports. It may not be as simple to recognize it in day-to-day life. For example, in the area of Finances, we may not realize the impact emotion has upon our decisions.

Fear of Missing Out (FOMO)

Image by Gerd Altmann from Pixabay
One emotion I recently wrote about was fear. A higher emotional intelligence allows you to recognize this emotion and control it to the degree that would benefit you.
The Negative
Some people aren't that lucky. In hopes of investing in the next Microsoft, Amazon, Apple, or Google, people may find themselves anxious enough to ignore clear warning signs that investment in a certain company isn't a good idea. Their fear of missing out (FOMO) may lead them to invest more than they should, ultimately putting their livelihoods on the line and at the whim of the market. People who FOMO to such a degree exhibit a lower level of emotional intelligence than their peers.
FOMO can occur at the spur of a moment. When dealing with cryptocurrencies, for instance, it is doubly important to think before you act. In one scenario, I wanted to transfer money from one account to another so I could purchase a second-layer token. Instead of transferring money from my bitcoin account to my hive account, I selected an ethereum deposit address. Fortunately, the system in place identified the dead address and automatically refunded me after 12 hours. I was lucky...this time.
The Positive
FOMO could be a marketing opportunity of a lifetime. We see examples of FOMO advertising almost everywhere. YouTube is filling with advertisements with people, seemingly rich, who are showing you examples of how they got rich and they could help you get there. They give examples of people who benefitted from their wisdom.
Websites perform a similar function. You might be on a site with a small advertisement showing you people purchasing the product your reviewing.
The Lottery is one obvious example that uses FOMO for sales. And it works. In 2019, sales of lottery tickets reached over 70-billion dollars. Everyone thinks about purchasing a ticket, but some don't. Others, however, will spend their life savings on the chance for a dream.
When someone can harness their emotions and analyze the situation, they can sometimes win big. A retiree from Michigan, for example, took a cool look at the mechanics of one lottery game. He made test purchases of tickets to prove his theory. Once proven, he not only started buying big but formed a company with other friends to milk the lottery system for millions. When confronted by authorities, there was a determination of no wrongdoing. The retiree followed the rules of the system.
In Closing


Image by Gerd Altmann from Pixabay

Harness your emotions and make them work for you. Before making a purchase, think about the emotions that are driving you to the point of sale. Does it make sense? Will it benefit you?
Thank you for reading and following on throughout my Hive journey.

Special Thanks
Special thanks go to Dr. @Trumpman. Our recent FOMO conversation inspired this post.

---
Posted via proofofbrain.io
---
---