The Tempest's Bane (POB WOTW #007)
A dual reality exists with equanimity.
Its utterance infers an image of balance or centering of the soul. A person exercising equanimity accepts the good with the bad and maintains a calm state of being. It also represents a steady and tempered mind allowing an individual to exercise their emotional intelligence to the highest degree.
And yet, like all states of being, it is the individual's stamina that maintains it.
Equanimity, like humanity, is mortal and part of our cycle of life. After all, we are human. One being's equanimity sometimes comes at the cost of another's peace.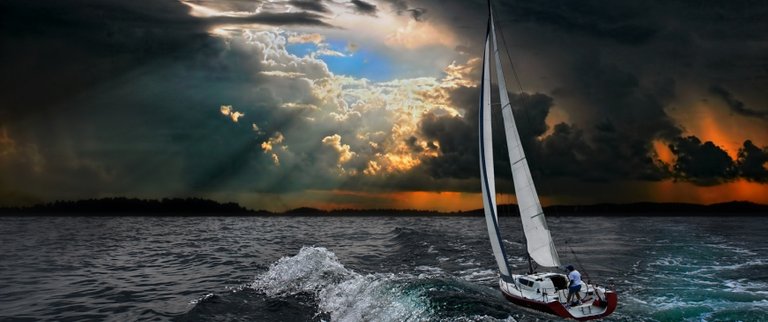 Simon Tilford - Center for European Reform

The Titans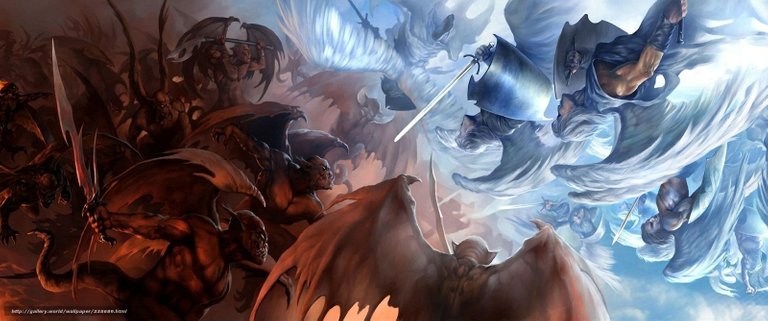 Gallery.World
Titans of Legend
His own children severed his genitals.
The act surely jolted the king of gods from his state of equanimity. Never again would Ouranos imprison the children he sired with the first Titan. Losing his ability to reproduce guaranteed Gaia's suffering would end.
Gaia was the first to emerge from the void.
There was equanimity at the beginning of life; hate, love, and strife did not appear to exist at the start. She maintained a calm state of mind accepting the conditions that befell her. However, perhaps that was obvious. What other condition could you be in if you were the only being in existence?
Her later marriage to her son Ouranos allowed her to have children during those beginning years of her existence. She loved them all. What mother wouldn't?
The children she first bore were unnatural and unruly. However, no one asked for Gaia's opinion. She would have never described them in such a manner. These descriptions were those of her son-husband Ouranos. He took those babes and cast them into the darkness.
Another attempt at children yielded improved but similar results, according to the King. Yet again, the son-husband cast Gaia's children away from her bosom. What would a mother do in such a situation? When someone robs you of your children, without your consent or commentary, what would you wish upon the offender? Equanimity would be furthest from the tempest forming within.
The third time appeared to be the charm in the life of Gaia. Ouranos succeeded in convincing her to procreate again. Her last attempt to have children led to the birth of the Titans as we know them today. Yet, despite her new children, Gaia's heavenly equanimity would not be restored. The storms of emotions had been building since she lost her first children. They were robbed of her and suffered in the dark. A plan began to form.
Hell Hath no Fury
Hell hath no fury like a woman scorned. Devoid of joy, she suffered. She remained broken without her babes. The storm of emotions and rage swirled within. The plan became simple.
Prevent their further abduction.
The death of her husband was the small price required. Yet, perhaps death was too subtle. Perhaps, Ouranos warranted a better punishment. With a vengeance in her heart, Gaia sought assistance from Kronos and his Titans to kill Ouranos and take his place as the ruler of all. Before his death, Kronos severed the vehicle of fertility from Ouranos.
Karma
And like his father before him, Kronos too suffered the same fate by his sons. They, too, did not know of a world of equanimity. It's doubtful any of them would, considering that their father tried to consume all the Olympians save Zeus. It seems that even the gods must live their tempestuous lives void of peace.
Dual Reality
Equanimity doesn't exist within a vacuum in the realm of the gods. It came at the expense of someone else's calm. Ouranos's equanimity came at the cost of Gaia's pain. Ouranos exalted over his kingdom and maintained his will over his subjects. His state of mind was balanced in his thoughts despite the world around him.

Storm and Strife

Image by David Mark from Pixabay
Equanimity is only as permanent as our stamina. We must enter this state of being by accepting both the good and evil in your life. Meditate on what you can do and what you can't, but this is undoubtedly easier said than done.
What is there to do? If you're stuck in a storm, you can't necessarily be calm. Is equanimity just a mirage? Something with which to base a contest?
Not necessarily.
Build a calmness within you to weather the storm surrounding you. The storm always exists. Your equanimity then allows you to calm that storm, keeping its violent energy far enough away to prevent its powers from adversely affecting you.

How Important are Your Emotions?

Fun Cage - Pinterest
We all have storms brewing within us. These are the myriad of emotions that affect us in innumerable ways throughout our lives. Society only prepares us for them in minuscule ways. However, it is up to us to harness that power to achieve and maintain our state of mind.
Emotions are not a hindrance. They are a wild tool we must learn to harness. Achieving your own equanimity is crucial in life. We can only go as far as we allow ourselves to go. Impacted by unrestrained storms of emotions within us prevents us from looking beyond ourselves.
Thank you for reading and following on throughout my Hive journey. If you like this article, please upvote and subscribe to @scholaris!

---
Posted via proofofbrain.io
---
---