Getting excited about Hive again 🔥
After 5 years in this community, it's easy to get fatigued. I put my heart or brain into a post almost every day for more than half of those 5 years. That's time I could have spent doing other things, but I am happy I spent it here, I just need to balance things because I have a lot of other things going on in my life, and it's easy to get sucked into something with so much potential.
Add to that the fact that most of my favorite communities fell apart due to their own fatigue or lack of support. I tend to gravitate towards people who aren't ultra focused on money and with crypto the money is a major focus. This creates a strange contrast where despite feeling like I'm part of this thing (and also enjoying making money, make no mistake), I don't really feel like I'm part of the in crowd at all.
I tried to put all my energy into Cross Culture but in the end I burned out with that too. It takes an immense amount of work to build a successful community at hive that is both sustainable and fun. You need resources but most of all you need time and focus and I can't commit in the same way some others can. I am an artist and explorer first and foremost, after all.
@Crossculture is still alive and well but after our delegators and trail support left the platform and we couldn't find new ones, we've been curating a lot more casually and we are mostly just doing it for fun without thinking too much about lofty plans.
Too much time in this one community really blocked me off from everything else that was going on at Hive. I stopped exploring. I was too busy. I stopped getting involved in other projects cause I hardly had time for my own.
In the spotlight, I saw the same projects pushing forward, good projects but not projects that feel like home to me. I remember the early days when there were a ton of discord channels that were active as hell at all hours of the day. THAT is what got me excited about Hive, countless people to meet in different niches, all overlapping with each other.
It started to feel like I knew everyone on Hive who was here to stay. Obviously that's impossible, but even if you know 30%, your gets harder to find new people you really vibe with. As much as I respect splinterlands and Leo, they aren't much of a home for me.
I also failed to really convince the powerful people here of certain points that I really hoped to make or to gain their respect as a community builder, to really feel like I got the respect I deserved for putting so much of my life into this community. I think everyone feels like this sometimes if they get really into this place. Everyone is too wrapped up in their own thing and it feels like no one cares about your thing. It's natural though. We are all spread thin and focused on our own thing
I'm not talking shit here. This is just how things go. My biggest supporters left and I had a hard time finding new ones and too much going on in my life.
It's the same with neighborhoods. A town will pop up with such great energy that fits me and then it changes and I need to adapt. Sometimes it's better. Sometimes it's worse.
So I was feeling a little lost and like Hive wasn't as exciting as it used to be.
And then yesterday that all changed in a moment.
I finally tried to chat in the pizza chat which I had joined a while ago and ignored because I'm in 50 different discord groups. I have to say it's the most active and friendly discord channel I've come across in a long time. It feels just like the bull market in 2017 at steem. Lots of excitement. All kinds of overlap and synergy with other communities.
It's literally the first time that I found a room full of people that I didn't know in probably 4 years. I got to know everyone a little bit and they dropped a ton of information on me.
Apparently pizza isn't just a tipping token, and it's not only a defi token, it's also being integrated into all kinds of services for payment and gaming. I had no idea.
You can buy games off steam with Pizza!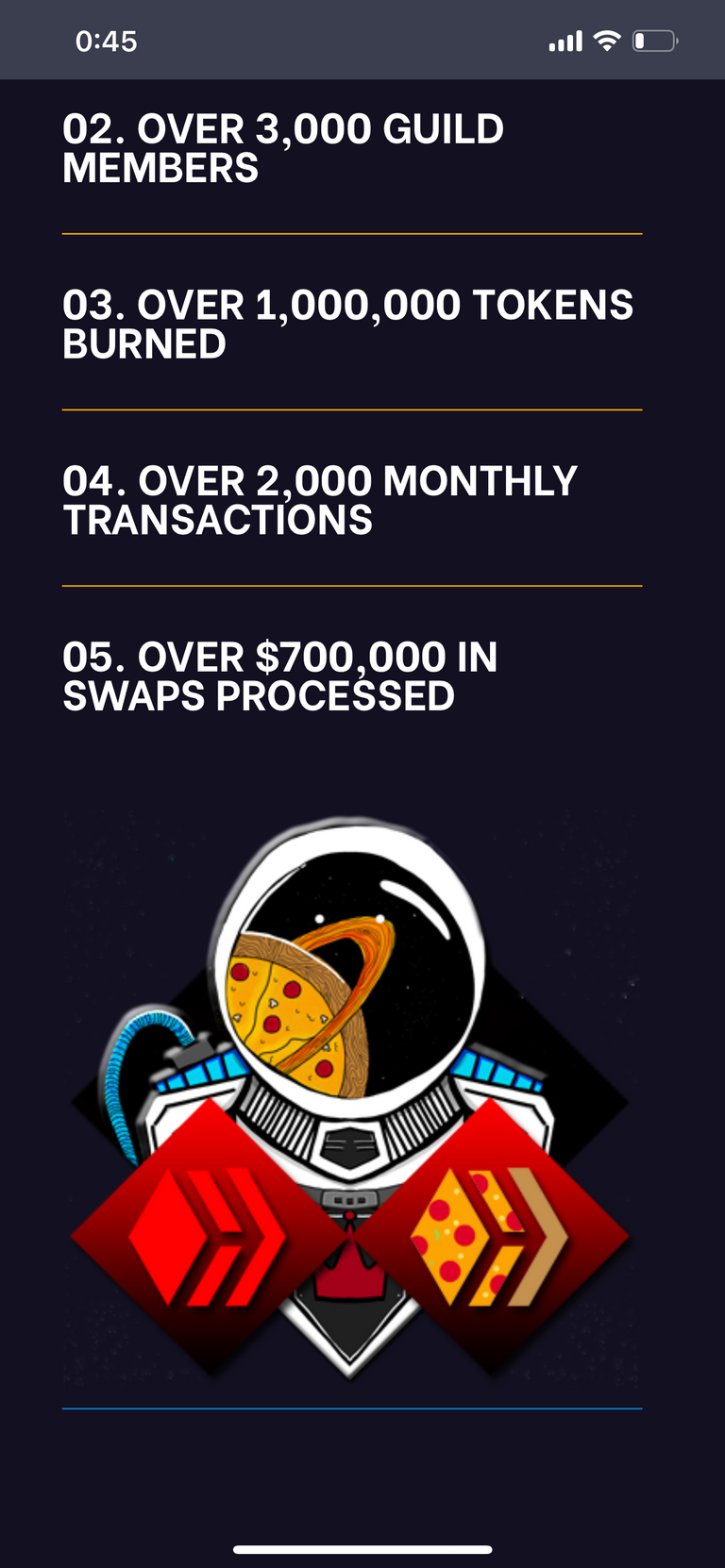 Check out hive.pizza !
But the real thing I like is just how many people seem really excited to welcome you to the community and how little of that cynical "too cool for school" bullshit there was. It's that cynicism that turns me off the most so I love when there is low levels of cynicism.
Then I was introduced to the Scholar and Scribe community for writing which is another community for writers, I had the idea to write some really short side stories related to my novella series and share them there.
Lastly, and most awesomely, I was reintroduced to hivelist.org…holy shit this site has made progress! Back when I first saw it it was just a place for classified ads where people could advertise their goods and services which in itself was a great idea. The only problem was that not many people were using it.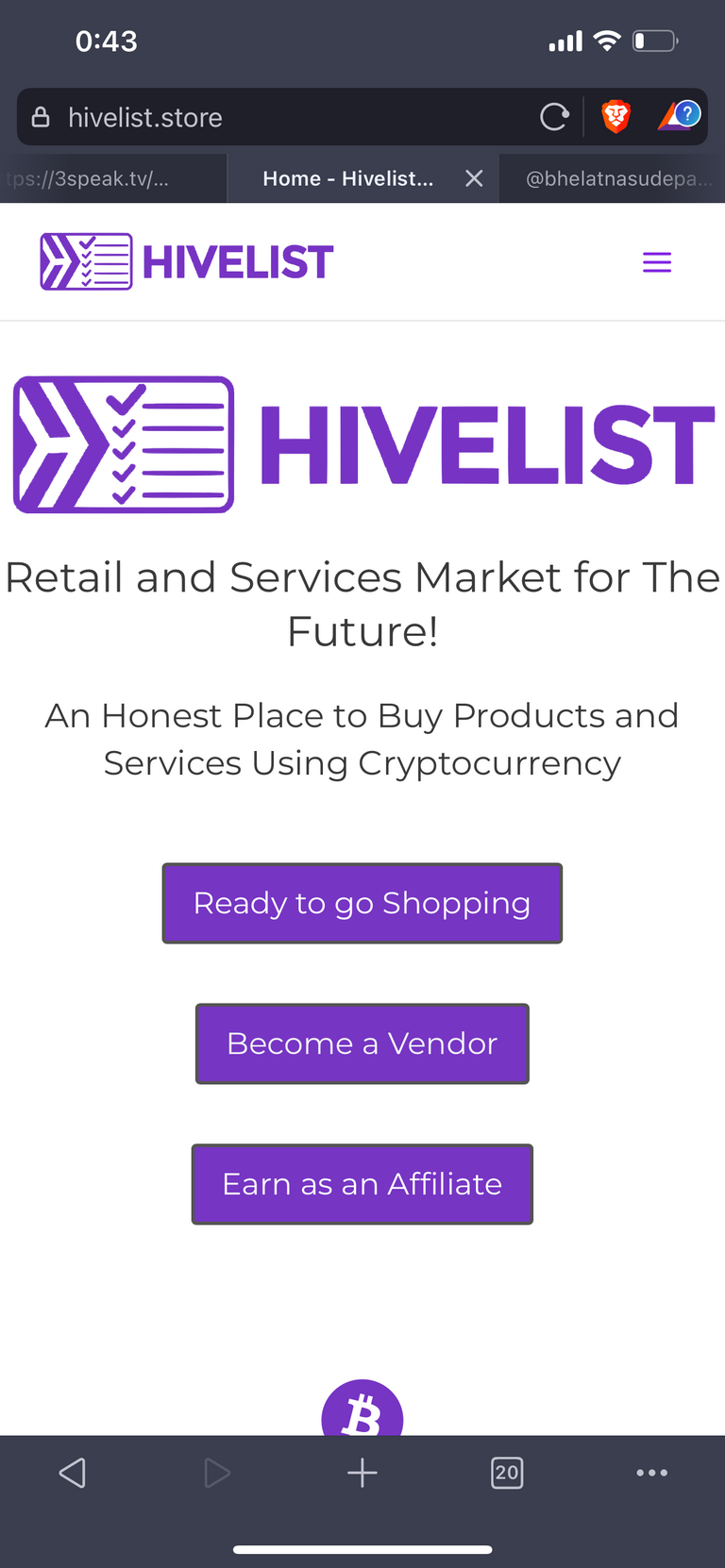 Yesterday I discovered that they are using printify and other print on demand services to offer this kind of service to Hive members that want to pay in crypto! That means you can design a t-shirt or sticker and then upload your design and details and they will automate the whole process so anyone can buy it off hivelist.
I literally just opened up a shop on Redbubble to sell merchandise, and while Redbubble costs more you don't need your own site. Printify on the other hand often costs less
But requires you to set up your own shop… Hivelist solves that problem by letting you use their site to list your products. And you'll be able to sell the products to people using Hive, bitcoin, pizza etc.
So I'm getting ready to sell all my stuff on Hivelist and it'll be a nice alternative for anyone who is on hive. I'm not sure how much the production cost will be yet but if I can, I'd like to make it cheaper for the hive community, but at least you will be able to use Hive to buy everything! That's exciting!
I really think the key to keeping the price of hive stable is to get people using hive and hbd as a currency. Offer and buy goods and services with hive and it'll reduce selling pressure! That's what we want, that's why I love Hive List and the potential it has for hive.
So now I have a new discord chat to hang out in with a ton of energetic people, and I also am getting ready to offer my novella series and merchandise with Hive as a payment option.
I haven't been this excited about Hive in a while! Yes!
Let me know if there are any new and exciting things going on at Hive or communities you just discovered!
🌎🌎🌎🌎🌎🌎🌎🌎🌎🌎🌎🌎🌎
Check out my Books 📕 Music 🎸 Podcast 🎬 and Merchandise HERE
Confessions of the Damaged 1.1 and 1.2 novellas - Out now!


---
---