Wood Nymph - a helpful forest girl from the Elder Tree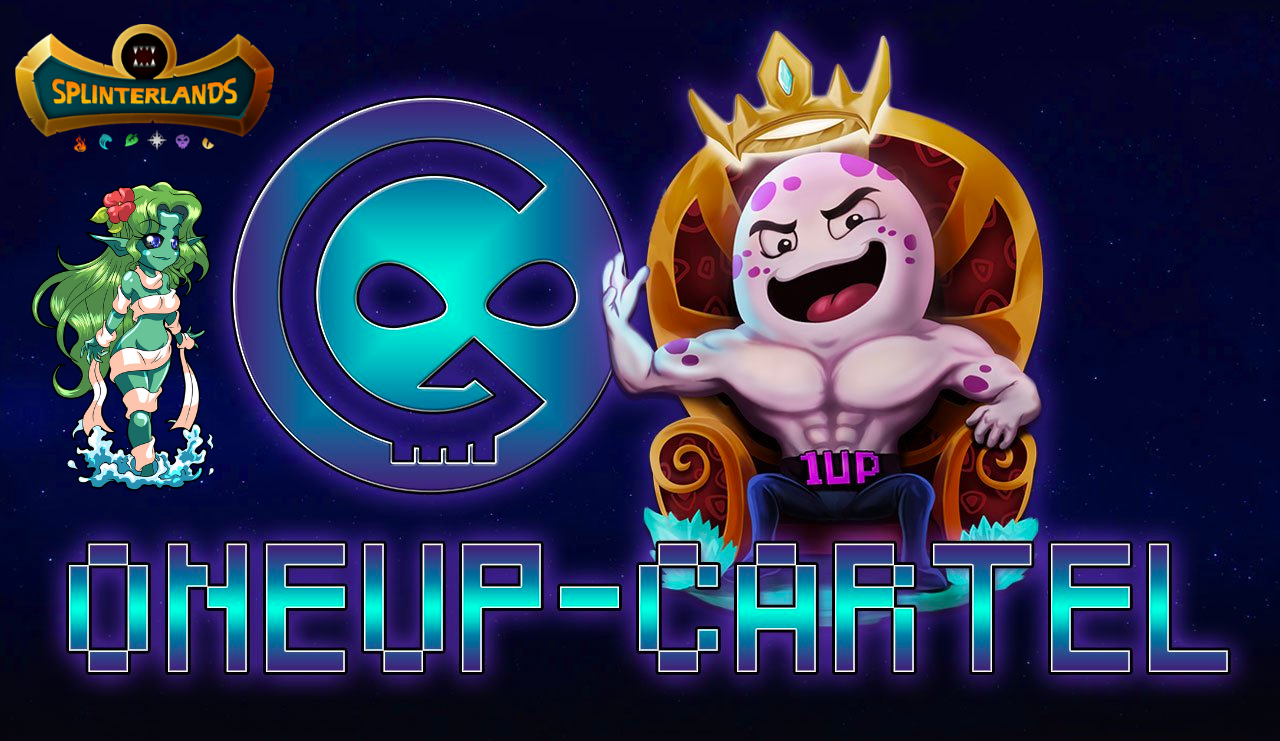 Hello friends!
Welcome to my another post from the weekly SHARE YOUR BATTLE challenge, featuring a helpful healer straight from the Elder Tree - the Wood Nymph!
My Earth element deck is quite strong, but I do not own a Wood Nymph card yet, therefore I rented from the market Wood Nymph leveled-up to level 5, matching perfectly to my Silver League common card level cap, as well as to my brand-new gold foil Obsidian leveled-up to level 4. I had no chance to test it yet on the battlefield, so I was thrilled to verify how Wood Nymph and other cards with the magic attack will handle battles with Obsidian as a summoner. I also own plain-vanilla Scarred Llama Mage, so wanted to verify how a new card from Chaos Legion - Goblin Psychic will fill into my battle lineup with multiple Tank Heal cards - a combo of Goblin Psychic and Wood Nymph.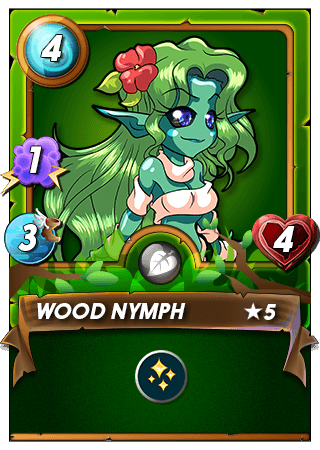 Battle lineup and strategy overview
Since Wood Nymph offers a Tank Heal ability, and because in Silver League you can use two more cards with a magic attack from Earth element offering the same ability (Goblin Psychic and Khmer Princess at level 4), my first idea was to test ultimate healing combo which was Flesh Golem, Wood Nymph and Goblin Psychic with the Scarred Llama Mage as the summoner in the single lineup.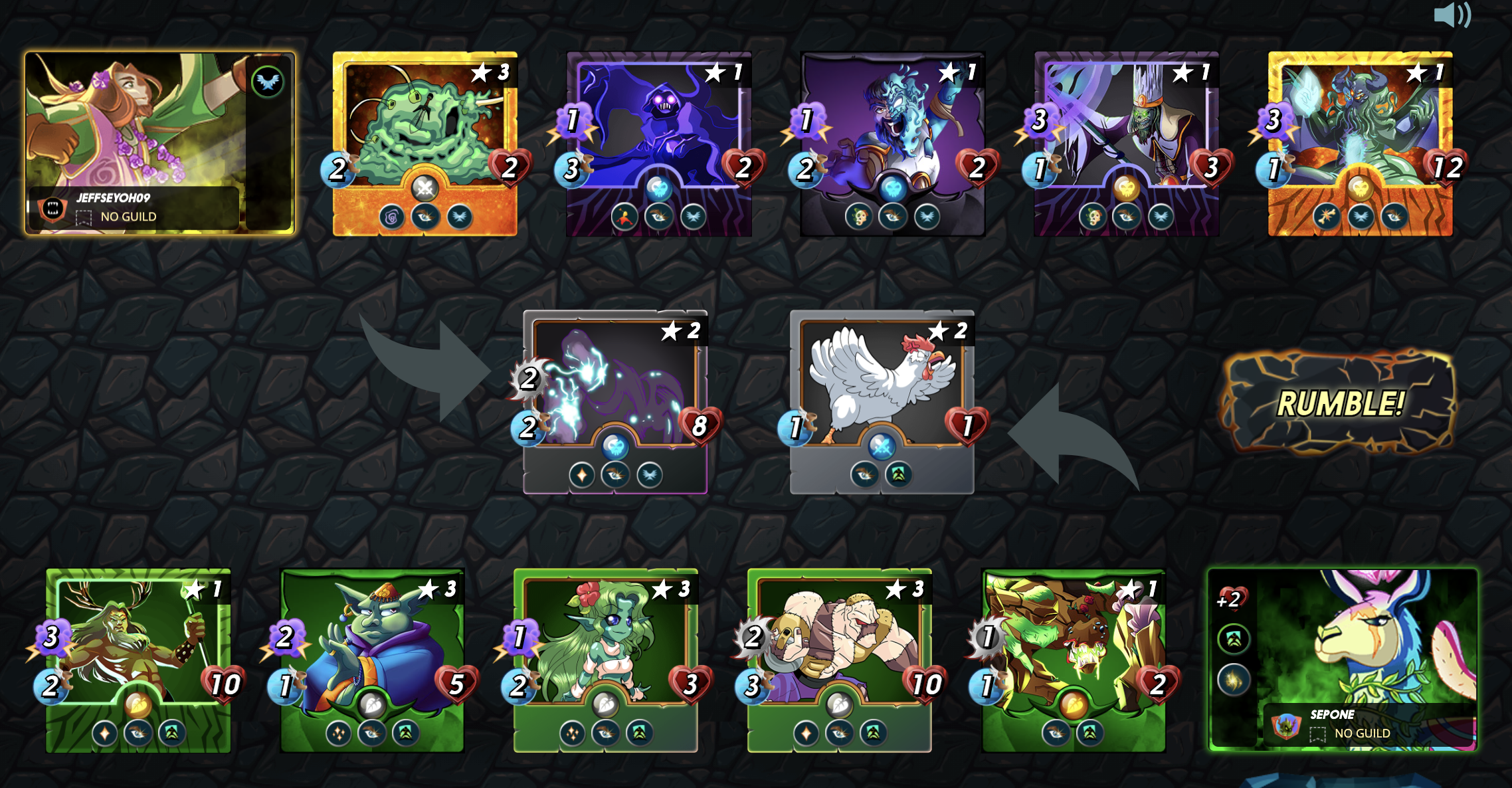 Click here to watch the battle!
In this lineup, I used Furious Chicken and Fungus Fiend as two damage takers, before Flesh Golem as the main tank with Heal ability. It was a good choice because the battle rule was applying Opportunity ability to every card, so Golem was able to attack without being present in the first position. Then I placed 2 healers: Wood Nymph and Goblin Psychic. In the last position, I picked an obvious choice for Llama - Kron the Undying. My opponent was using Brighton Bloom, due to the Earthquake ruleset and he decided to take Death element as a supplement to the Dragons. How did the battle go?
Well, Flying from Brighton was not helpful against my deck, even though no one of my cards had Flight ability. Tank healers (Goblin and Nymph) were destroyed by Earthquakes quickly, but Golem and Kron survived due to self-heal ability and simply nailed it.
In the second battle, I finally managed to try my gold foil Obsidian maxed up for the Silver tier. Unfortunately for me, the ruleset disabled all abilities from the cards, so Tank Heal ability from Wood Nymph was useless here. However, I still used that card as a good choice for a magic damage dealer with a relatively low mana cost compared to health points. I used a similar strategy as before, Chicken and Fiend in the first 2 positions, then Hill Giant from the brand-new Chaos Legion release. Then Wood Nymph, Khmer Princess (damn, I regret the ruleset removing Tank Heal also from Khmer very much), and Magi of the Forest as a main damage dealer.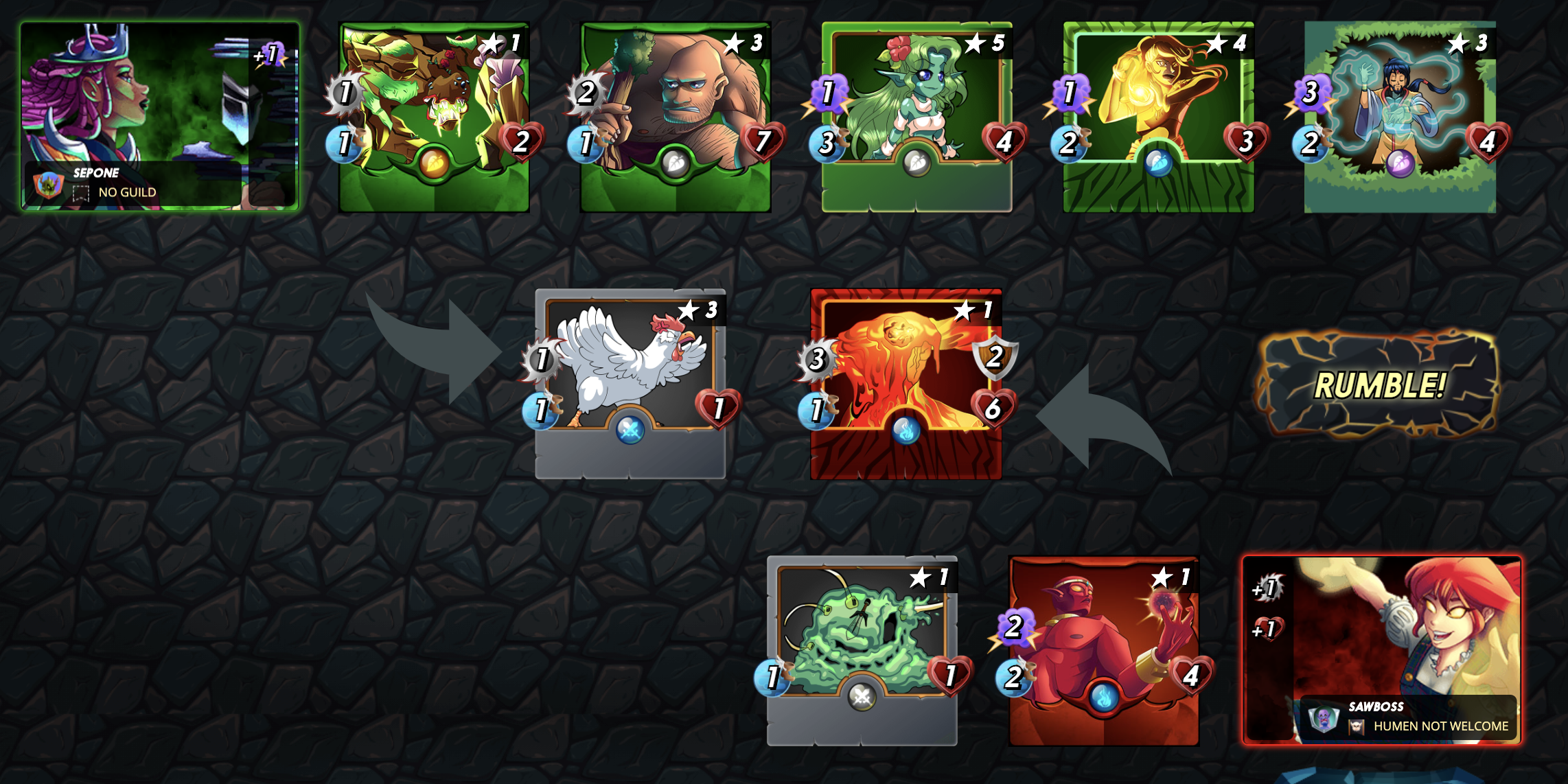 Click here to watch the battle!
Here, I was lucky that my opponent seemed to not have an idea how to handle the ruleset, as he used non-leveled cards from Fire element together with Creeping Ooze. My Obsidian was made from Magi true canon with sick 4 magic damage, so the win was quick and easy for me.


Conclusion
Wood Nymph, due to low mana requirements, magic attack, and Tank Heal ability seems to be a must-have card for Earth element players. Best synergies happen when multiple tank-healing cards (like Nymph, Goblin Psychic, Khmer, Spirit of the Forest) and self-healing cards (Flesh Golem, Kron, Earth Elemental) are used in the single lineup. I think that every summoner will work fine with such a setup, but Obsidian and Scarred Llama Mage would bring the most benefits to the battlefield.
I hope you enjoyed this post and thanks for reading!
PS. If you haven't registered yet to Splinterlands you can use my referral link to do so and start your adventure today!
Register to the Splinterlands here
PS2. I am a proud member of ONEUP-Cartel, a metaguild and fund focused on NFTs and blockchain gaming founded by @flauwy, @e-rich1, @ricorose, and @r0llingh00d. CARTEL tokens owners govern the Cartel assets and are eligible to receive dividends from Cartel profits. More information about ONEUP-Cartel can be found here:
Join ONEUP-Cartel!
---
---