Earned $300+ in a couple of hours. YOU CAN TOO.
If I could make more than $300 dollars in a couple of Hours so do You.
You can get started RIGHT NOW
CLICK HERE TO REGISTER
After register come back and read this article because it will help You a lot.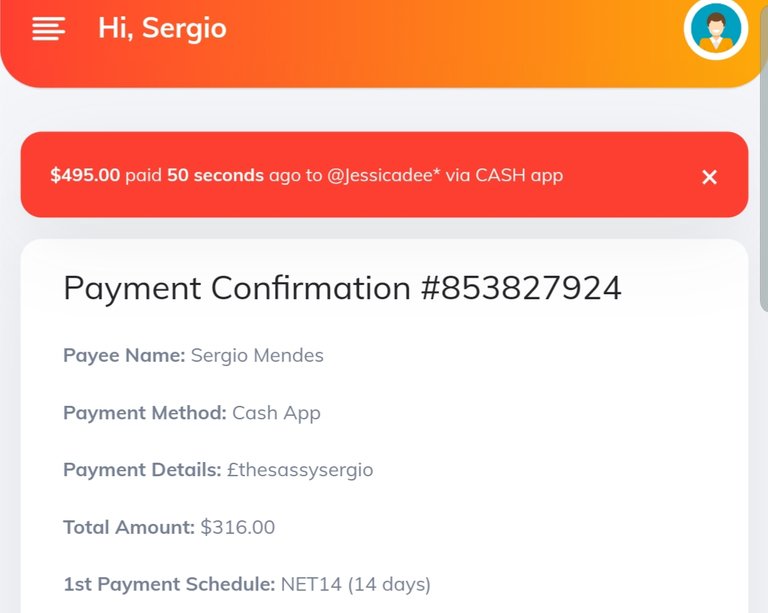 I have seen some people talking about tap2earn and Yesterday I have finally decide to look into it.
Apparently it is a programme/site to capture some of Your information as email and phone number for marketing.
And that's what they pay for.
I have achieved their requirements to ask for the first cashout and as You can see it is confirmed. The payment day is in 14 days after the confirmation. A very standard process for online payments.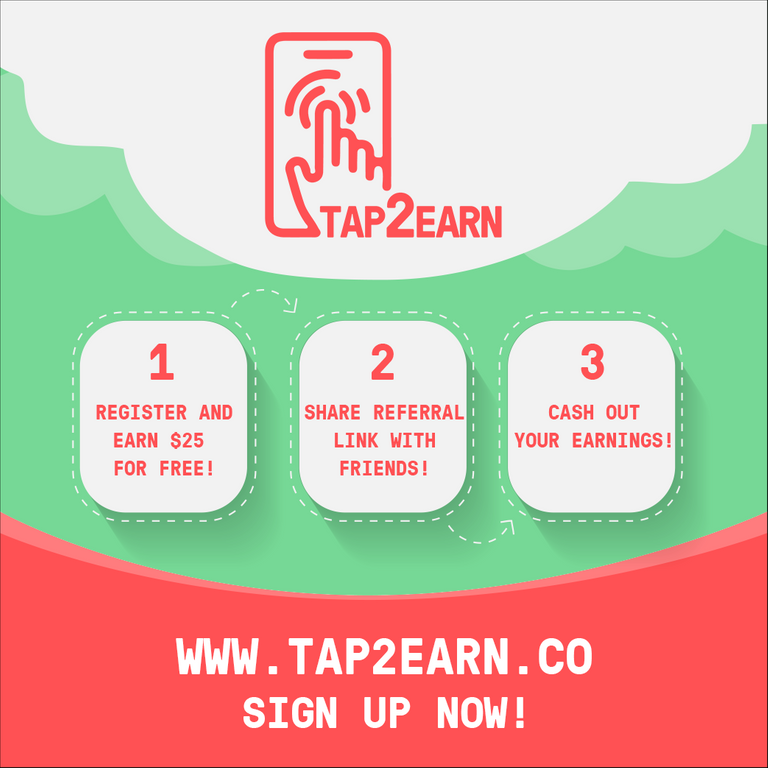 It is very simple to use as You can see.
As I said to request Your first payment they have 3 requirements:
Need 20 clicks on Your referral link

Need 5 referrals

Need to do 5 tasks from their list
The point 3 it is when things might get tricky and You need to pay attention.
To start I would recommend You to login you mobile because in my case they had 3 tasks that were simply to download and install some games.
As I said earlier their business it is to capture emails and phone numbers for advertising. Do You have to complete the tasks and give away that info? YES.
BUT BE ALERT.
Before You submit the info read the couple of lines on the terms and conditions.
After the "surveys" You will have a some questions asking you if You want to be contacted by all this companies and You can and should reply NO to all of them.
Keep Your tap2learn tab open and keep refreshing it to see if the task is complete. But each "survey" won't take more than a couple of minutes.
Because otherwise they will keep making You offers and getting more and more surveys appearing nonstop. As soon as the website load the task You can and should close the windows.
NEVER EVER PUT YOUR BANK DETAILS ANYWHERE.
Because it is also part of their business to try and lure You to participate in all this "special offers" that are super cheap with very desirable prizes. But what You don't do is to read all the terms and conditions that tell You that You are Subscribing to a monthly service.
So again. NEVER EVER PUT YOUR BANK DETAILS ANYWHERE.
Also You might get a couple of text messages after completing some of the task. IGNORE THEM. DON'T CLICK ON THEIR LINK. YOU HAVEN'T OWN ANYTHING. They will on take You to the same websites where once again they will try to get You to subscribe to their services.
I will update You all in 14 days but I am pretty sure the money will come in so I couldn't recommend more.
But pay attention to all my ALERTS.
Now what are You waiting for:
CLICK HERE TO REGISTER
---
---