Tips for Effective Networking Online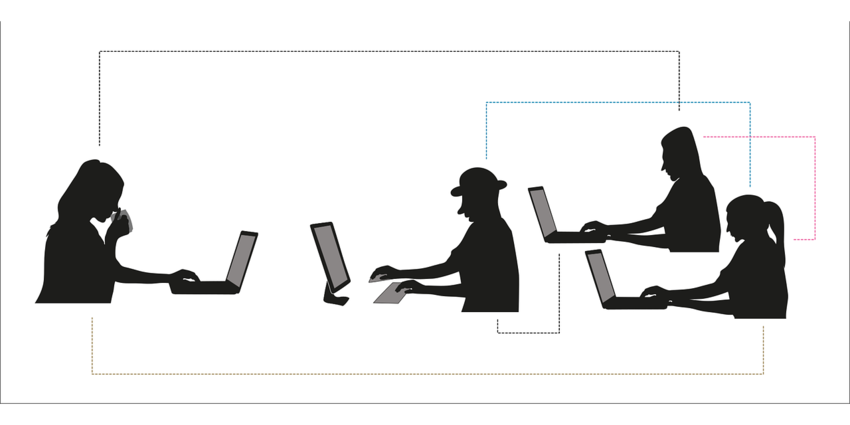 Networking is an important way to invest in yourself and your career.
But it can also be difficult. You have to find beneficial opportunities to network. And you also need the courage to speak to the people you want to meet.
The good news for introverts and busy business leaders? There are ways you can start networking today without having to attend events in person.
Online networking can be a very viable way to build a valuable community, without the expense and stress of travel.
But, as with all forms of networking, you need an effective strategy. Here are some tips for effective online networking.
Decide Where to Network
Probably the most important part of building a successful online networking strategy is deciding where you're going to connect with potential peers.
Look for those social media channels that are popular in your chosen industry. Your time is extremely valuable, so avoid those platforms that are not used by your industry's leaders.
Watch for digital and virtual events too. They often come with chat rooms and networking spaces where you can reach out to others with shared interests.
Evaluate Potential Connections Carefully
Who are the influencers or thought leaders you would like to meet? Look for industry peers and people who can teach you something. And also consider what you have to offer them.
Keep an open mind when making your relationships online. If someone offers to introduce you to someone they think could help you, take advantage.
Network Consistently
When you're starting out networking, schedule a few hours every week where you can check what's happening on social media. Focus on those platforms where the leaders in your industry gather. Consider reading content on forums, and participating in conversations.
You'll want to have an active online presence if you want to make those connections count. Update your status with relevant content or links to pertinent articles in your industry.
The more people see you online, the more likely it is they'll feel connected to you and want to initiate a conversation.
Follow Up
Once a connection is made, remember to make it a practice of following up with that person.
Once you've already spoken to someone on social media quite a few times, you may want to strengthen the relationship. Ask them to connect over the phone or meet with you on a video conference.
Provide helpful information
People want to connect with others whom they believe can help them out. The more informative, helpful, and knowledgeable you are, the more valuable you become.
This doesn't mean constantly asking your contacts if you can do anything for them but make a concentrated effort to share useful information whenever you can.
It's also worth looking for ways to be helpful in other ways too. Respond to emails where people ask for your input. Volunteer to be interviewed as a guest on podcasts.
Keep Working on It
Usually, you'll not see instant success when you start networking with your peers. It might take a while for people to respond to you, and some may ignore you.
Just keep working. Stay focused on your goals and the strategy you've laid out for yourself.
Over time, you'll become more effective at building relationships. And those relationships when at their best will be beneficial both to you and to those in your network you've built.
Image by Mustafa shehadeh from Pixabay
---
---