Bought R178 Sax A Boom cards (x2). (Day 248: I am playing the Rising Star game)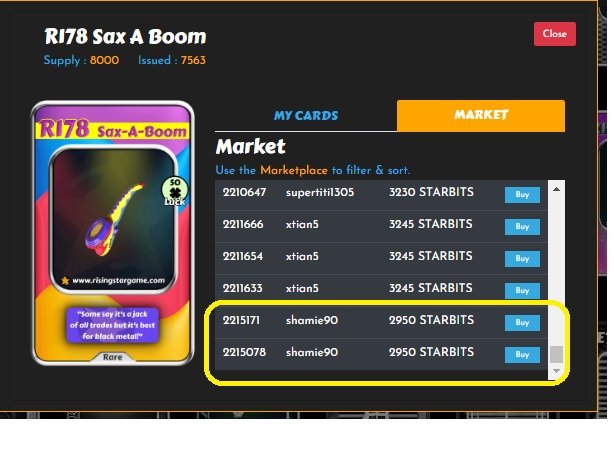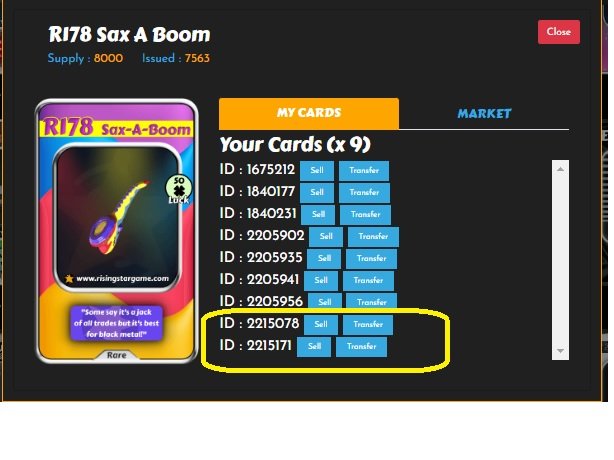 Hello everyone. I have been playing Rising Star Games for 248 days. After 248 days of play, we have reached Level 152.
My closest goal is to reach level 175.
It is about the purchase of two INSTRUMENTS cards.
INSTRUMENTS cards can help a lot in maintaining a growing ego%. So you have to buy and collect them.
Today I bought 2 cards from the market.
R178 Sax A Boom cards (x 4) cards.
It has Luck 50 and is a beautiful card.
Paid 2950 Starbits per R178 Sax A Boom card.
I think this price is cost effective.
One of the best offers in the market.
We always monitor the market in order to buy at the lowest price. I think that the higher the number of Luck, the better the game will be.
I'm trying to keep buying INSTRUMENTS cards.
You can see my progress followers.
Level 152
Total Missions 9619
1113 cards
Fans 60420
Luck 10318
Skill 119936
Im 1115
Ranking: 323
Today is a little better than yesterday. Here are the results of my Rising Star game: I will discuss some improvements in the coming days. Thanks for reading. have a good day.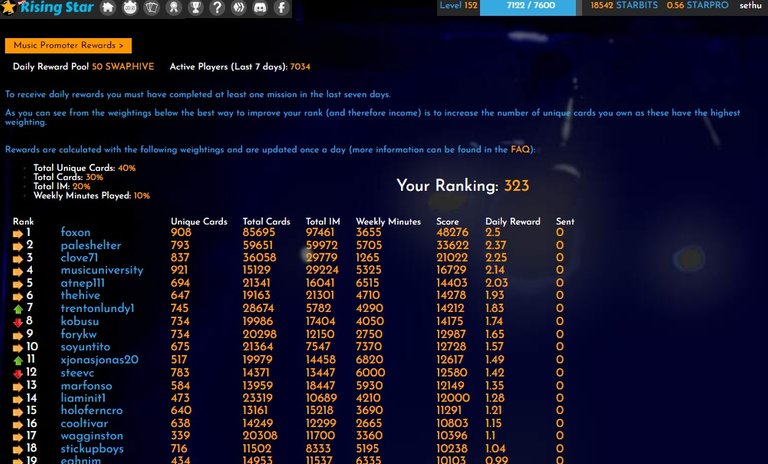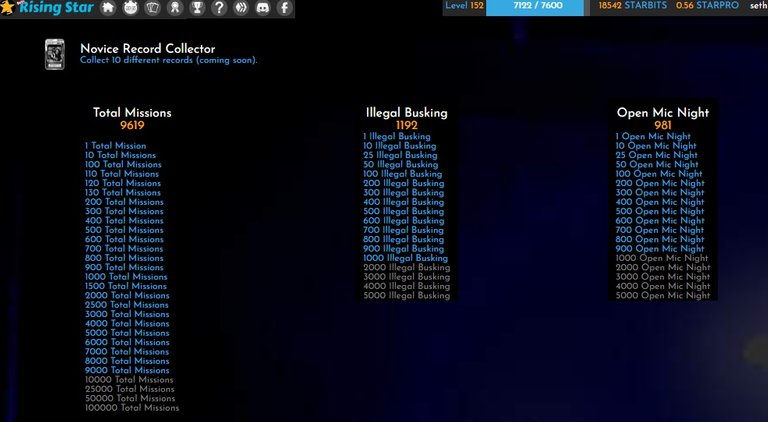 ---
---