Buy a 3 card pack (Day 247: I am playing the Rising Star game)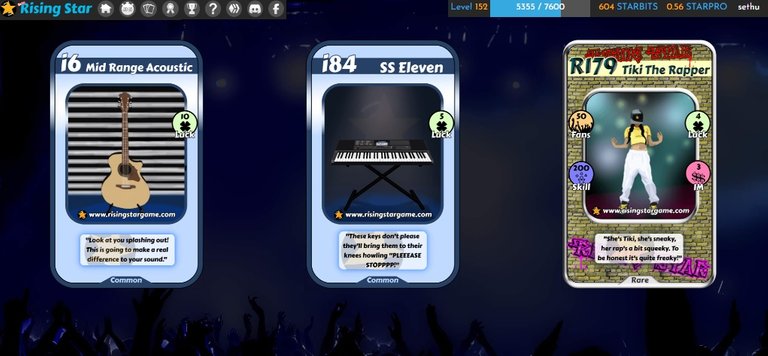 Hello everyone.
I have been playing Rising Star Games for 247 days. After 247 days of play, he reached level 152 places. My nearest goal is level 175.
When i reach level 175, i will be able to start a new County Tour mission. This may take time.
Today I am going to do one of the fun features of Rising Star game. Opening a card pack improves my Rising Star game results faster.
Sometimes when you open card packs, you get very good results. Most of the time, it's probably the right purchase.
I currently have 60420 fans. I'm trying to get more fans.
I aim to get 70,000 fans. I'm buying and collecting a little bit a day.
I bought it again today. There may be good luck in the card packs.
I bought 1 card pack.
I paid 10,000 starbit for 1 pack of cards.
In the current market, there are about 6000 starbits traded per 100 fans.
Let's take a look at what are the 3 cards I bought today.
i6 Mid Range Acoustic
luck 10.
i84 SS Eleven
luck 5.
R179 Tiki The Rapper
50 fans, 200 skill, 4 luck, 3 im.
It's good to have a R179 Tiki The Rapper card.
Another new zone where this card will be useful.
Here are the total results of today's purchase:
fans 50, skill 200, luck 19, im 3.
The best result of this purchase is the skill.
Now my results are slowly increasing.
Further purchases will be made. Good luck next time.
Thanks for reading. have a good day.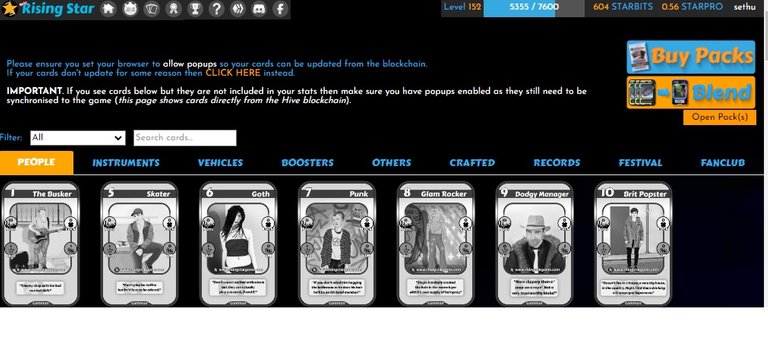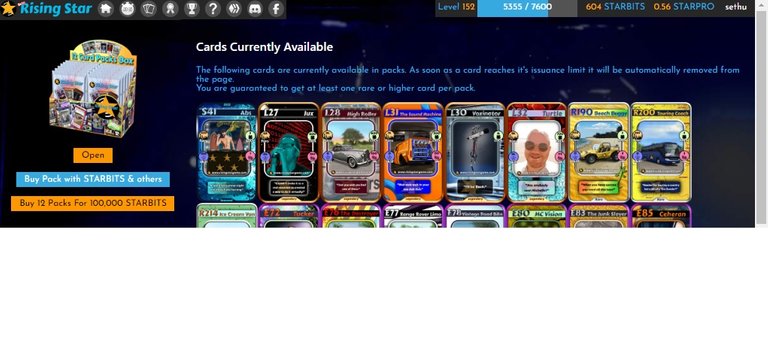 ---
---