LEVEL 84 has arrived (Day 69: I am playing the Rising Star game)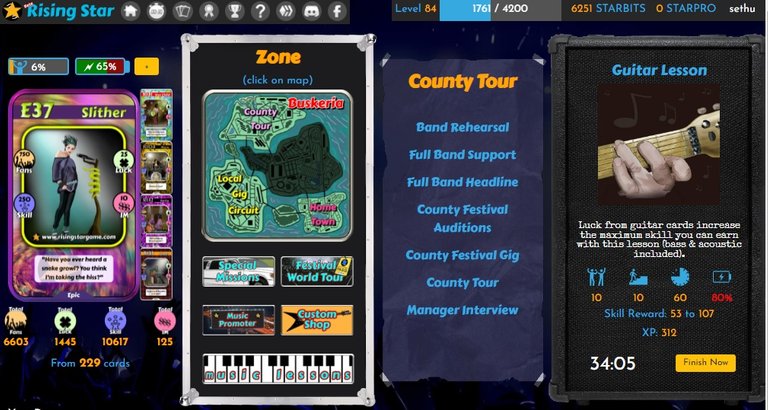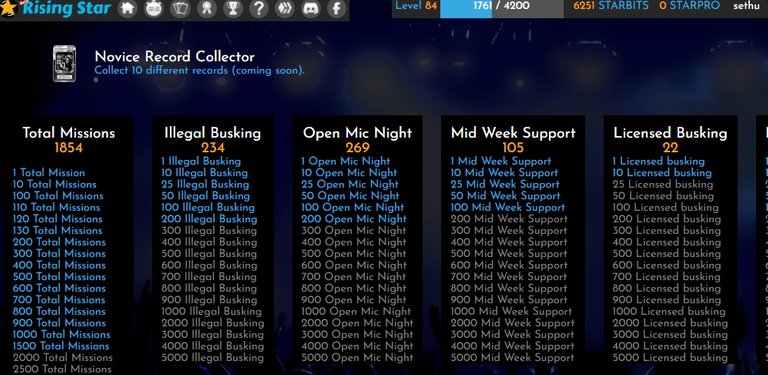 Hello everyone, I have been playing Rising Star Games for 69 days now. After 69 days of play, we have reached LEVEL 84. We are working to get to LEVEL one day. Today I experience an increase in ego%.
It is because of my weak skill. Lack of skill makes it difficult to maintain an alcoholic audience. I think need to constantly increase the number of skills. So today I am doing music lessons and trying to reach 0% ego.
I'm ready to start a new mission in the County Tour Zone. i need to reach LEVEL 85. I hope to be able to launch a new Full Band Support Mission tomorrow.
You can see my progress followers.
Level 84
Total Missions 1854
cards 229
Fans 6603
Luck 1445
Skill 10617
Im 125
Ranking: 394
Today is a little better than yesterday. Here are the results of my Rising Star game: I'm going to discuss some improvements in the coming days. Thanks for reading. have a nice day.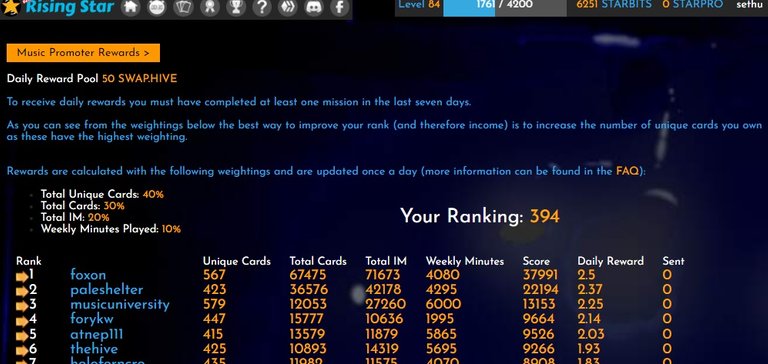 ---
---