Purchased TORRENT FIEND LEGENDARY Water Unit Card. (Playing Splinterlands Game)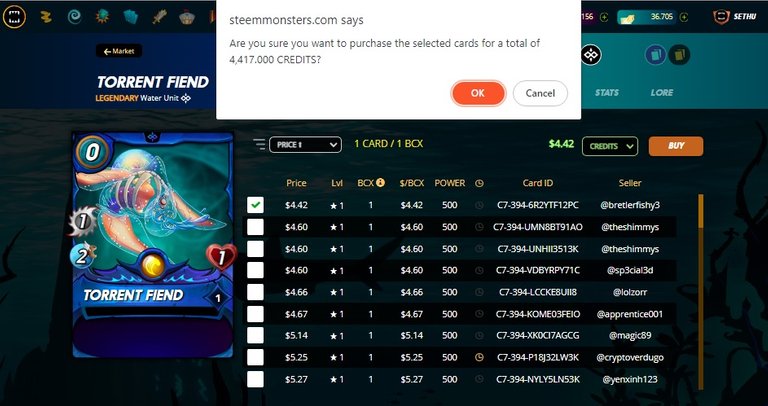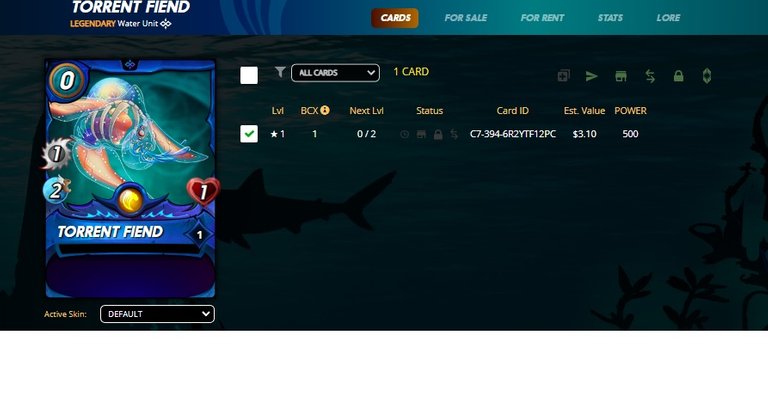 Hello everyone, I play splinterlands every day. I have to play every day to get daily rewards.
I'm trying to upgrade the cards in splinterlands game. I'm upgrading my card power. I only have a few cards. Lack of personal cards can be a big obstacle to getting rewards. Loot chests can be obtained faster when playing with your own card.
Insufficient card power makes it difficult to win games.
i need a lot of card power to get higher rewards.
So I'm buying and collecting cards.
Personal cards are very useful in everyday games as well.
We hope to have the best combination of card powers soon.
My nearest goal is to get 15000 card power.
This goal can be fulfilled soon.
Today I purchased a card and upgraded it.
I bought a TORRENT FIEND LEGENDARY Water Unit Card.
4417 credits paid. This card is a bit expensive.
But it can be used well in games. This card is very good.
Now, I gradually have more personal cards.
I will try to make more upgrades.
Now I have more and more personal cards.
Thanks for reading. have a good day
---
---