Reached Level 152 (Day 244 - I'm playing the Rising Star game)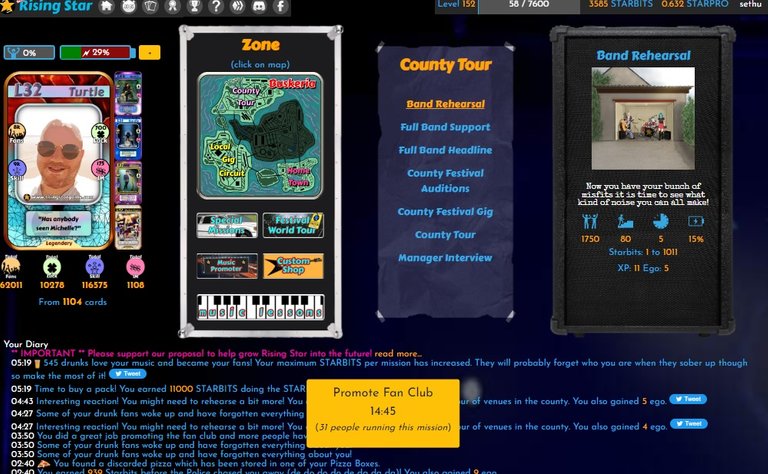 Hello everyone. I have been playing Rising Star Games for 244 days. After 244 days of play, we have reached 152.
Today I can go to the next level. my nearest goal, Level 175. To reach level 175 I have to go through 23 more levels. Trying to get there as soon as possible. I don't know how long it might take. Daily missions are non-stop.
Today I have completed 47 missions.
I think doing multiple missions in a row is the best way.
My time is well spent.
Focused on completing missions non-stop.
I think the more missions the faster the progress.
This is the easiest way to get starbits and xp points.
You have to try to get more starbits every day. Then you will be able to purchase the required cards.
I'm late for Promoting Fan Club missions.
Because it was not done daily.
In the future, Fan Club cards will come into use.
So now it's restarting.
Promote Fan Club Mission has been done 56 times. Repeat 19 more times and I will receive an FC6 Rosie card.
Trying to get cards from Promote Fan Club mission.
Cards from the Promote Fan Club mission are important.
Fan Club cards are required to perform Record Signing missions.
Today I was able to control my ego by 0%.
I take care not to increase my ego%.
I am doing music lessons once a day and trying to keep my skill points up.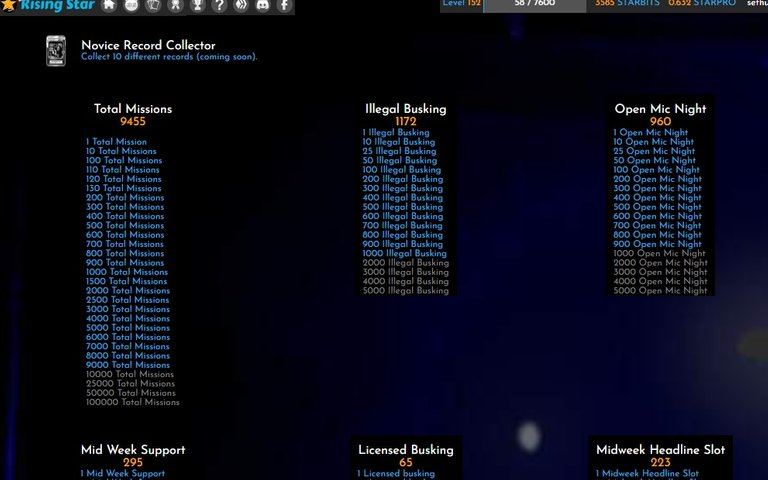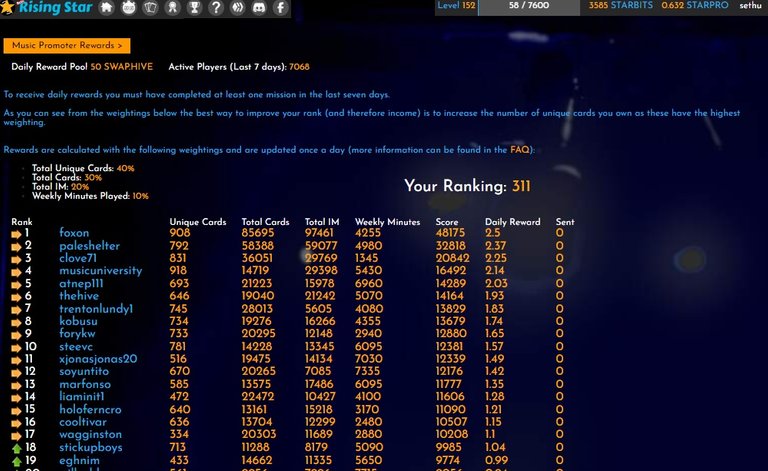 You can see my progress followers.
Level 152
Total Missions 9455
cards 1104
Fans 60155
Luck 10658
Skill 116575
Im 1108
Ranking: 311
Today is a little better than yesterday. Here are the results of my Rising Star game: I will discuss some improvements in the coming days. Thanks for reading. have a good day
---
---