Reached Level 153 (Day 249 - I'm playing the Rising Star game)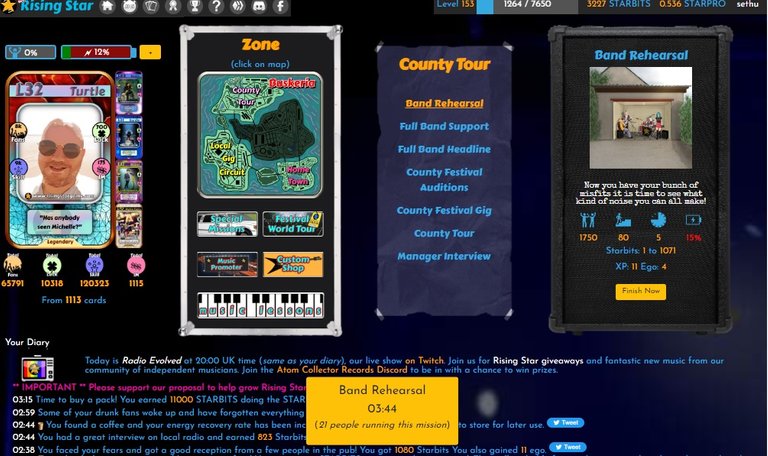 Hello everyone. I have been playing Rising Star Games for 249 days. After 249 days of play, we have reached Level 153.
Today I can go to the next level. my nearest goal, Level 175. To reach level 175 I have to go through 22 more levels.
It took 5 days to get from level 152 to level 153.
Today I have completed 42 missions.
I try to do as many missions as I can in a day. On busy days, some missions may be missed. Short missions are my favorite. They get starbits fast.
Starbits prices have been falling for several days. I believe it will go back up. So I collect starbits and wait for the price to go up.
I'm late for Promoting Fan Club missions.
Fan Club missions are being done slowly.
Once a day. I think this is very low.
It is not to affect the search for daily starbits.
Promote Fan Club Mission has been done 61 times. Repeat 14 more times and I will receive an FC6 Rosie card.
Fan Club cards are required to perform Record Signing missions.
You can find free cards by doing Record Signing missions.
Today I was able to control my ego by 0%.
I take care not to increase my ego%.
I am doing music lessons once a day and trying to keep my skill points up. Music lessons are a must. Because you have to maintain your ego% which is increasing every day.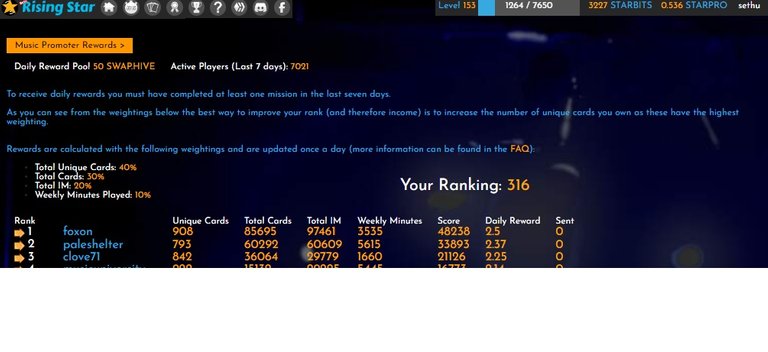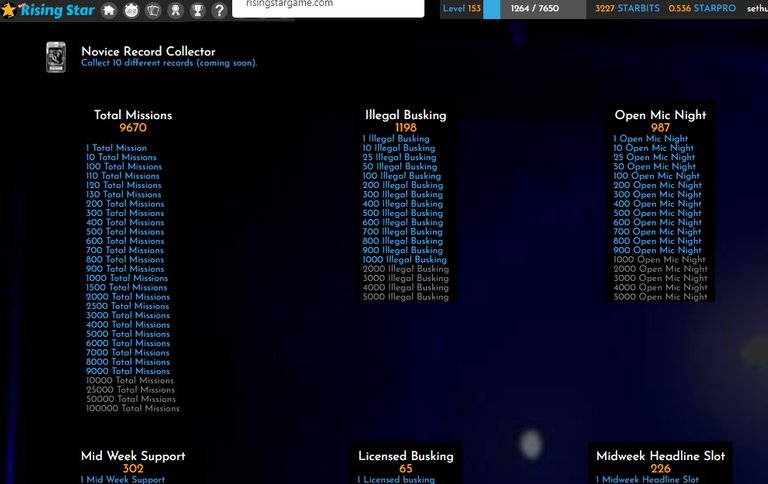 You can see my progress followers.
Level 153
Total Missions 9669
cards 1113
Fans 60420
Luck 10318
Skill 120323
Im 1115
Ranking: 316
Today is a little better than yesterday. Here are the results of my Rising Star game: I will discuss some improvements in the coming days. Thanks for reading. have a good day.
---
---