A Walk Around My City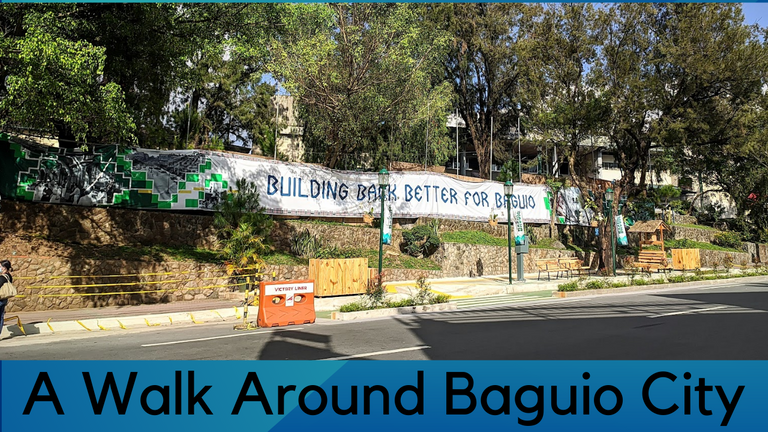 Good Day Guys
Join me in my walk and as I tell you about my day.
For those of you who don't know I already resigned from my job. So today, I had to start doing my employee accountability clearance for me to get all the cash that's being held by the institution. I haven't been here for a long time. I used to work in a hospital. I had to go to the Nursing Service Department to get the clearance form from the hospital. I got to visit my old department and spoke with my colleagues while filling up the form. It's kinda sad to hear that one of my colleagues tested positive lately, I hope that he won't get affected too much by this dreaded virus.
To be honest this step is such a hassle to do because I have to get 17 signatures from the heads of 17 different departments. There's actually something that I'm questioning in my mind and it's why do we have to get the signature of six different head nurses if I'm not from their department? I really wish that their Chief Nurse could sign everything if we're not in the nursing department. Anyway, out of the 17, I was only able to get 7 signatures. The process which sucks is that I have to expose myself to going to the different wards. I actually tried going to 5 nursing departments and only got one signature. In 3 wards the heads were not there and I heard that one is in quarantine and the one in the ER, told me it was too toxic to sign my papers and told me to come back, which kinda sucked but I just have to understand. It's really difficult to get signatures right now because of COVID- 19.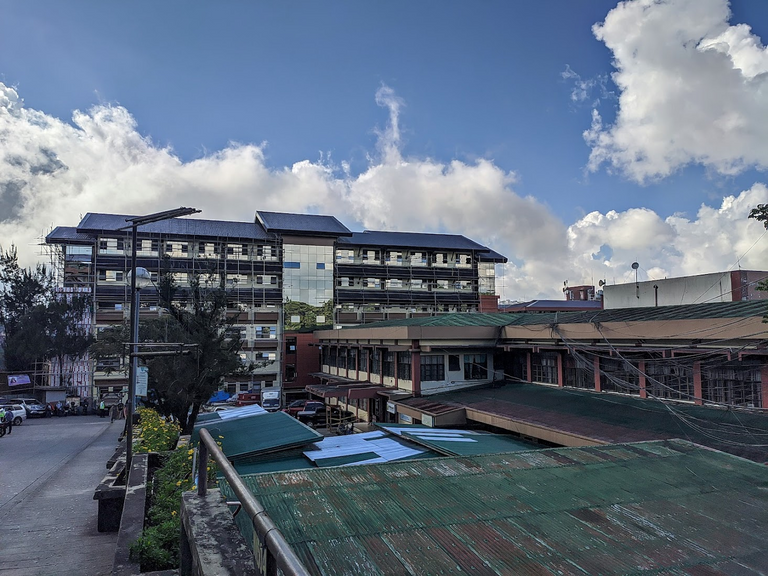 After going up and down the hospital, I went to meet my mom and sister who were at SM City Baguio. Walking this street made me remember my college days. If you see the buildings in front that's the University of Baguio, and that's my alma mater. I remember that I used to have class on the 5th floor of the building on the left side and after that class, I had to run to the 3rd floor of the next building to go to my next class.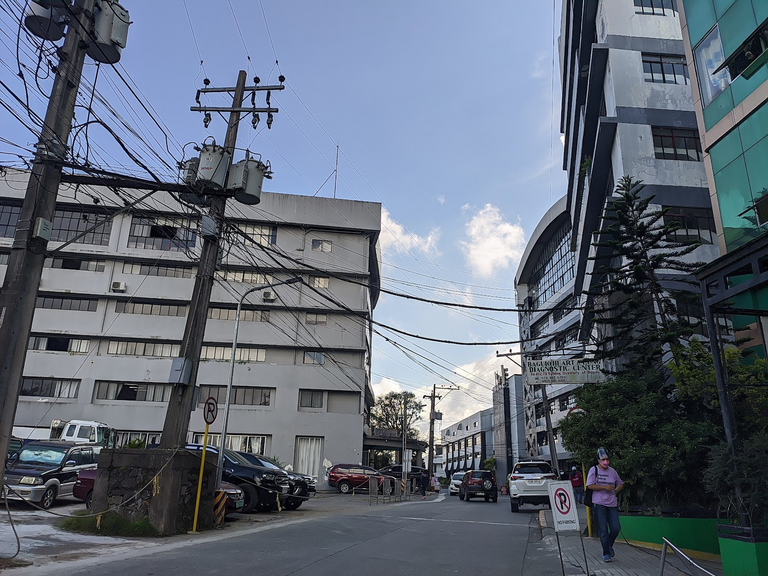 This is Assumption road, I had to pass it to be able to get to Session Road. This Road has a lot of establishments and most are food establishments. I remember that I used to go here and look for a place to eat during my lunch break. There's also a computer shop in this place and that's where we used to do our research and play games.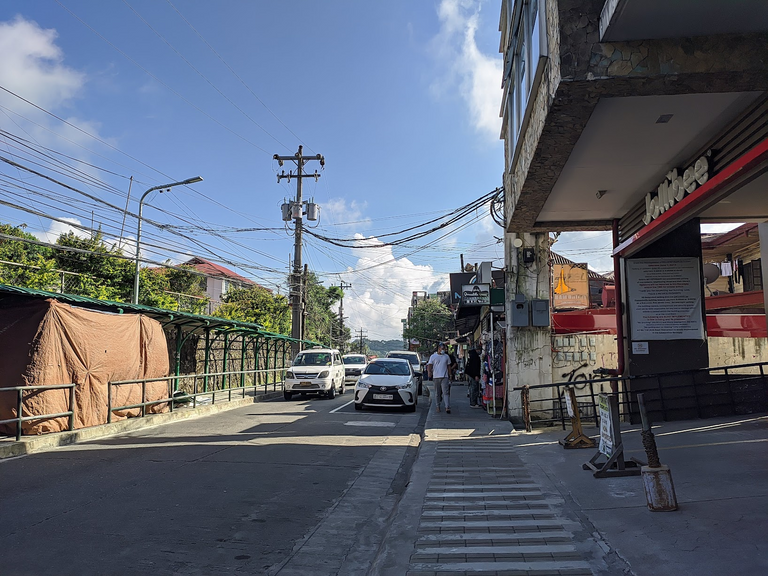 This is the end of Assumption road. This is Session road which is the Central Business District of our City. Did you know that there used to be another Jollibee in that building on the left side, they closed down already and I think we could blame the pandemic. Everything was just uphill after this to be able to go to SM Baguio.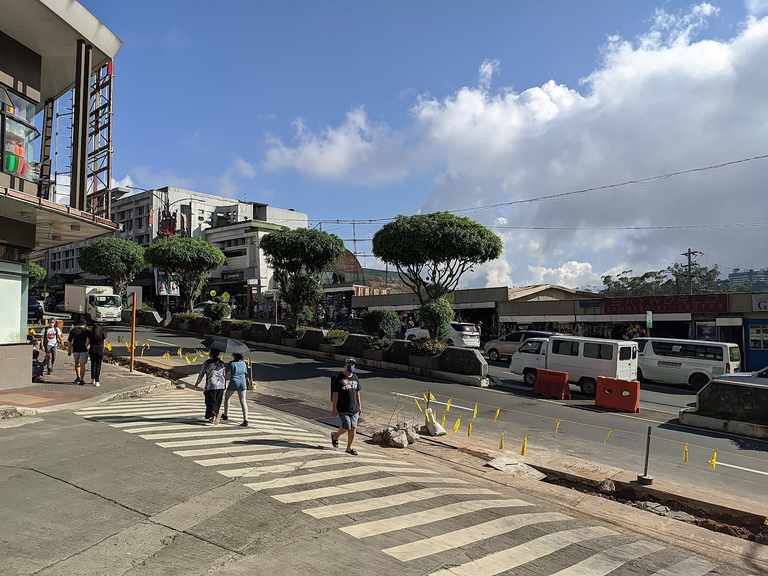 Proposed Bike Lane
During Baguio Day which was last September 1 they unveiled something new on top of Session Road. I was there already so I had to check it out. This is their proposal on what they would like to do to the whole stretch of Session Road, which made me thinking if there's enough space to do this. They actually want to make Baguio a bike-friendly place. As you can see they made a Bike lane here.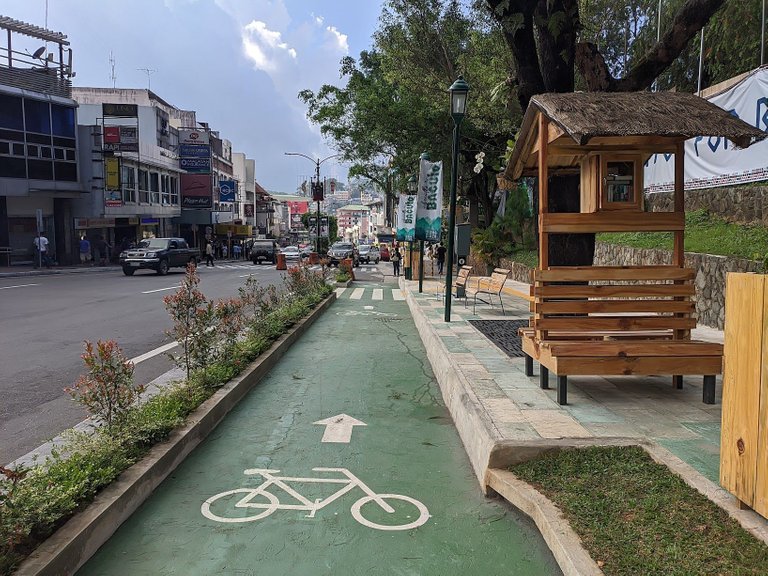 They actually put these benches wherein they call it "DIBSHI JEN DIBSHO" which means "Free book" in Ibaloi. They are actually promoting take a book, read a book and share a book. I'm surprised that the shelf of this was filled with books. I'm glad that people actually place books inside and not just take.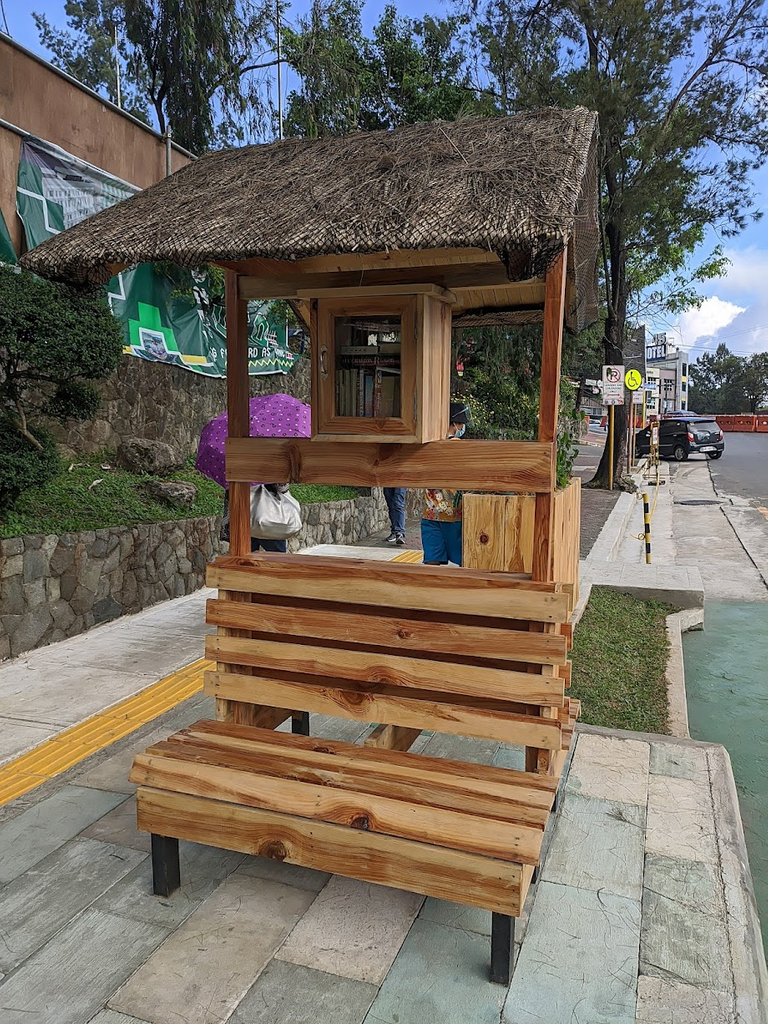 This was most of the things here, I'm glad that they placed a lot of benches for people to sit on. And it actually looked nice. I hope that they will be able to put more trees on our street and that if ever they would adapt this everything would go smoothly. If you look at the sign of the tree, it says "Smile You're on CCTV". I actually looked thoroughly to look at where the CCTV was and it was on a branch. I wasn't sure if that machine was working because I couldn't see the Temperature of Baguio at that time. You could also see SM City Baguio from here.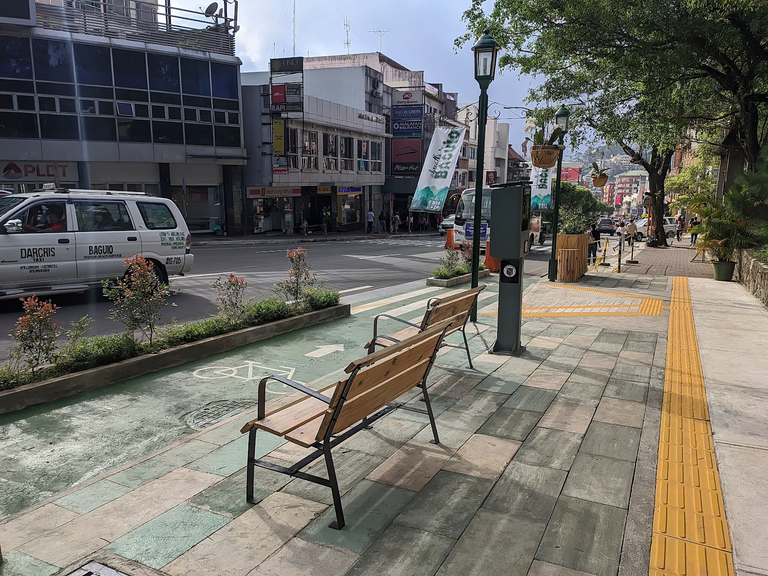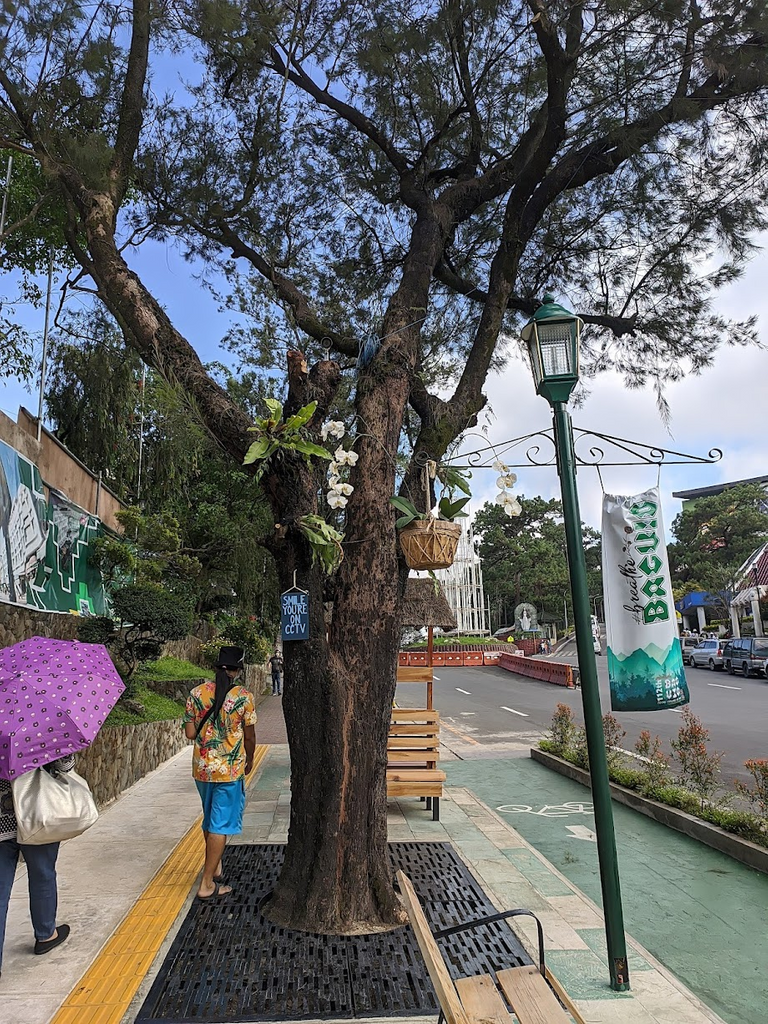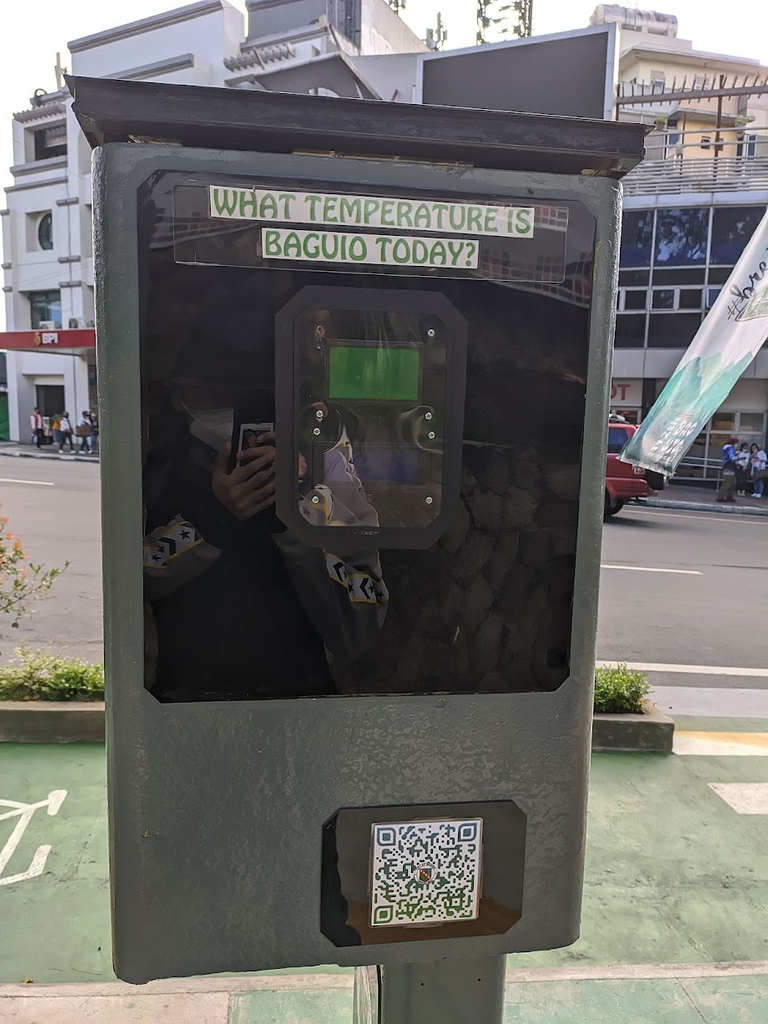 ---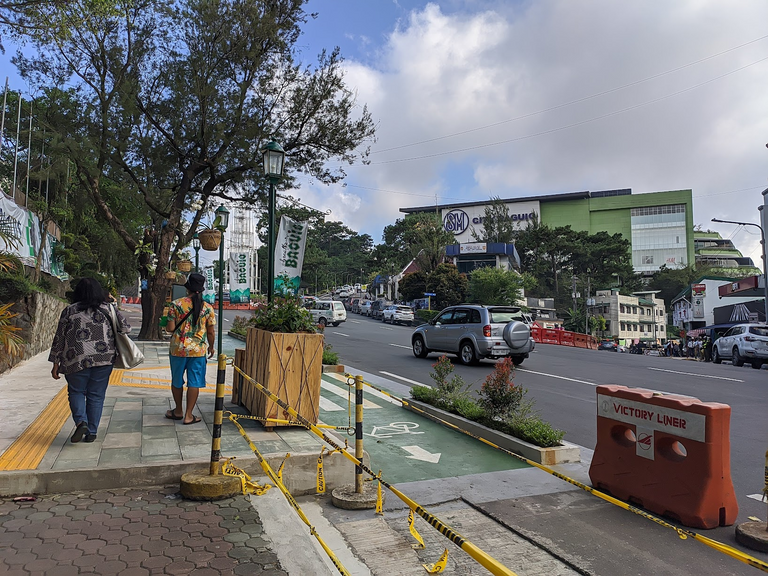 I was finally able to reach my destination and before entering the mall, I had to fill up a form through writing or using a QR code before going inside and they also took my temperature. I remember that there was one point in time that they wouldn't let me go in because my temperature was high, it was high because I had a very long walk and the sun was scorching which got me really tired prior to entering. I was sweating really bad. The guard didn't let me enter so I just stayed outside to cool down, my temperature dropped and eventually made me go inside. I really don't get how accurate is that temperature thing, but I guess we all have to comply.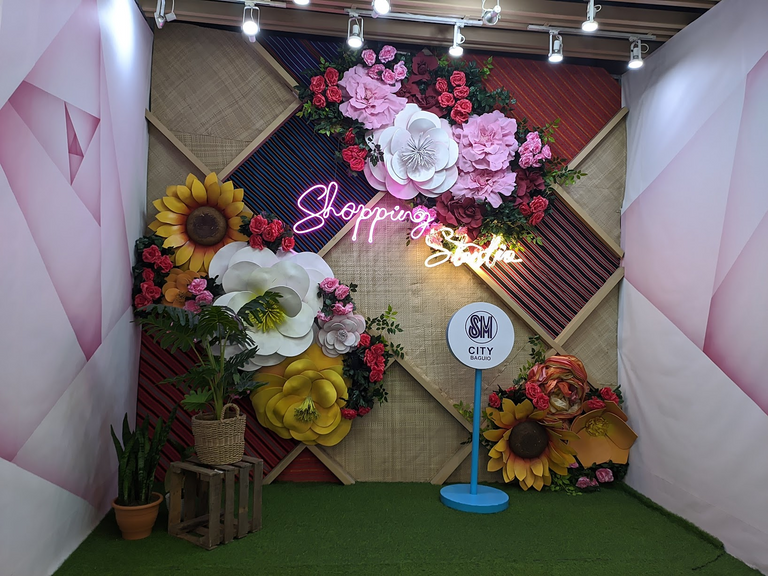 SM City Baguio Sky Terraces
Before meeting my mom and sibling there's a place that I visited and it's the sky terraces. I just love the view from here.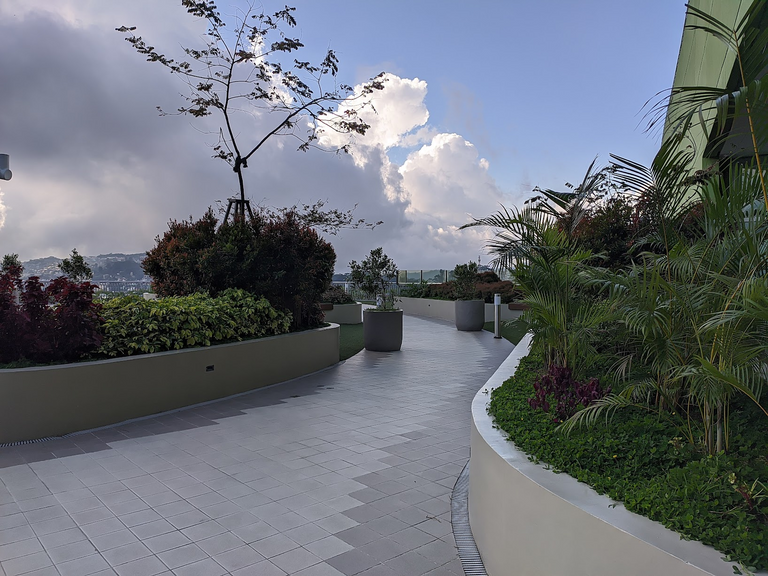 This is the view from here, you could see Burnham park which is on the left side of the photo. Harrison road, the street where the Night market is usually held, Most of the buildings of Session Road, Baguio Cathedral at the right side. And at the back of Baguio Cathedral that was where I was from. You could also see the University of Baguio from here.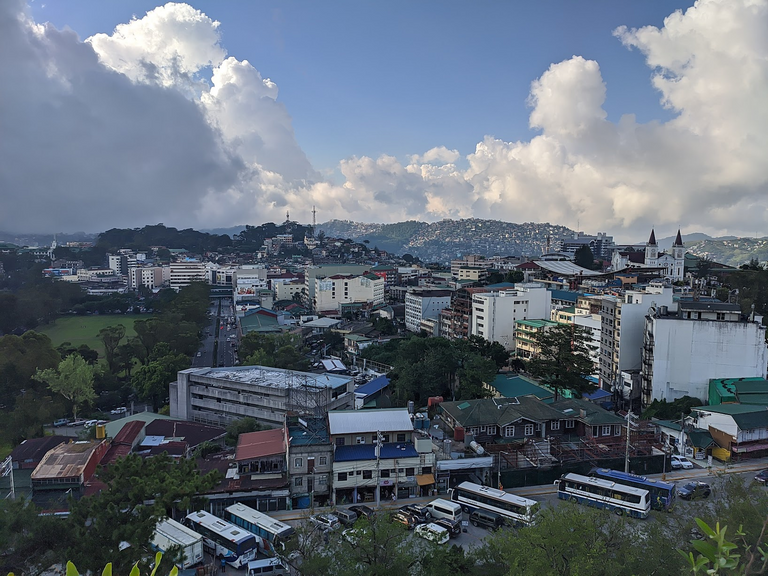 When I look at Burnham Park, I'm really happy that there are still a lot of trees, I hope that it would remain this way for a long time. You could see Burnham Lake from here, where you could rent a boat and go boating. The field that's shown is called Melvin Jones, that's where people play some sports. They used to hold concerts there prior to the pandemic.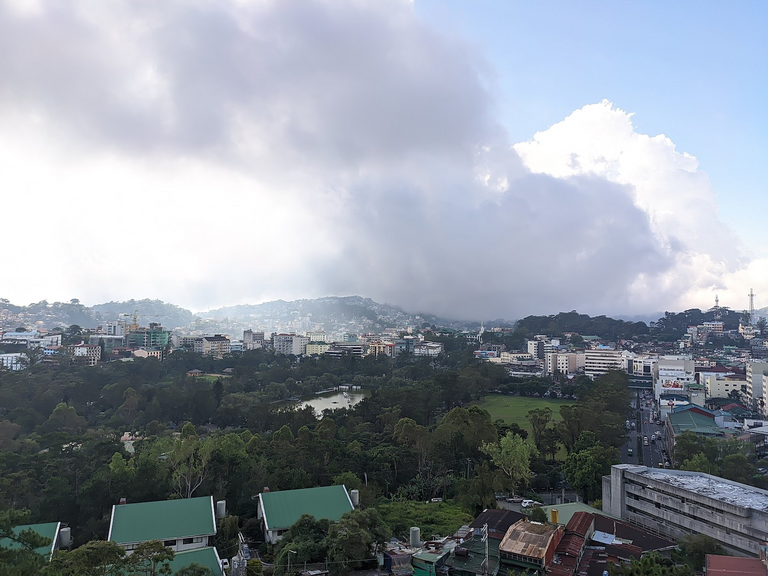 This is how it looks like on top of the terrace, there are some coffee shops here. The grass that you could see is fake, and that is where people usually sit.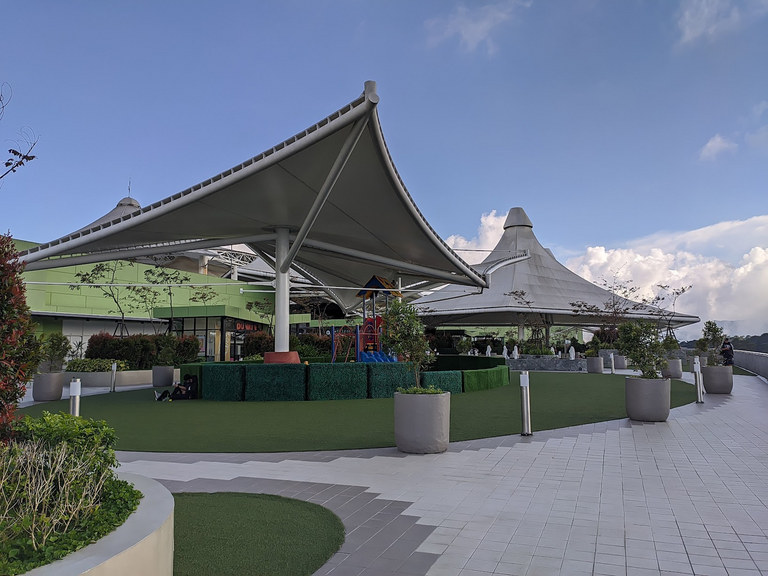 I noticed that there are a lot of people who just stay here and are dating. I also saw a family who was eating while sitting on the grass. There are also real plants here and there's a part where there are fountains. This was actually the best addition to the mall. It's a really nice play to stay at while looking at the view. It's actually relaxing to stay here.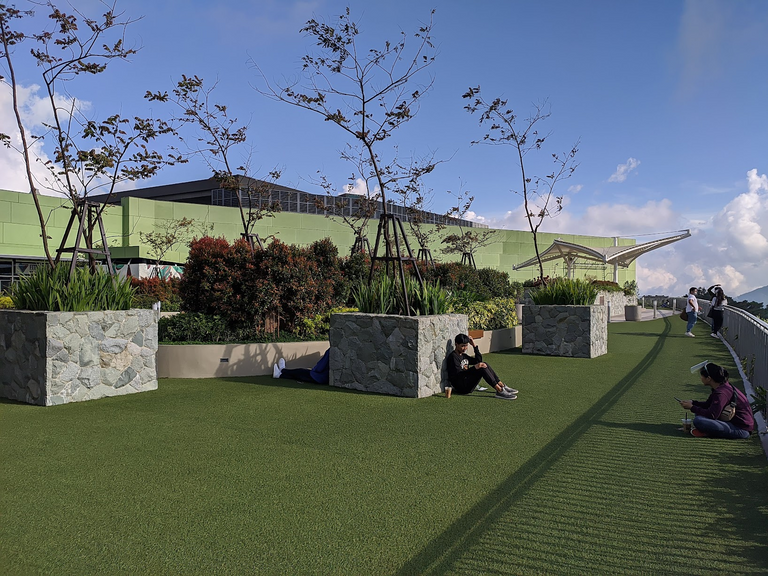 Around the mall
This is actually at the other side of the mall, where the main entrance is located. As you can see in the photo, there are a lot of motorcycles parked there. You could already distinguish the Grab riders from the Food Panda riders from the color. I'm glad that the establishment put a parking space there for them to wait while getting the orders.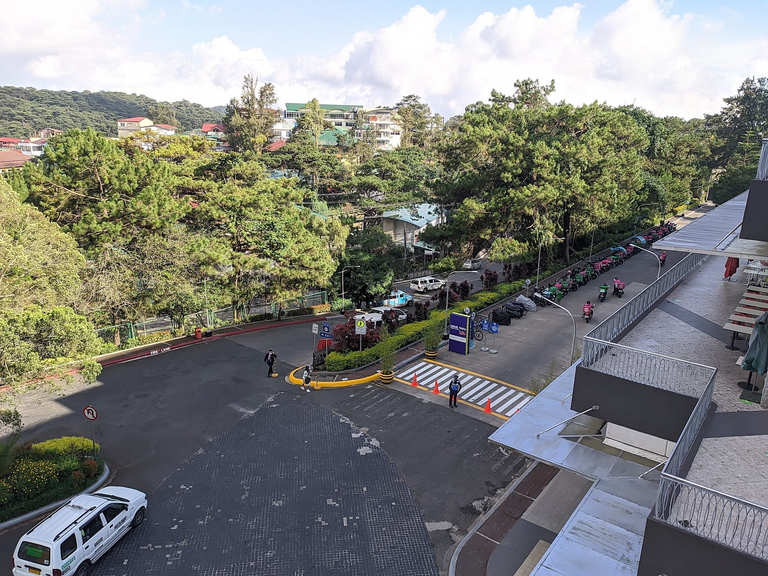 One unique feature of this mall is that they don't have an air-con and it actually doesn't get as hot inside. On my way to meet my mom and sister, I noticed that the guards here are really strict. They would always remind the people to way their face shields and face masks properly. They even have a microphone to do that. I was finally able to meet my mom and sister and I had to help them with the grocery.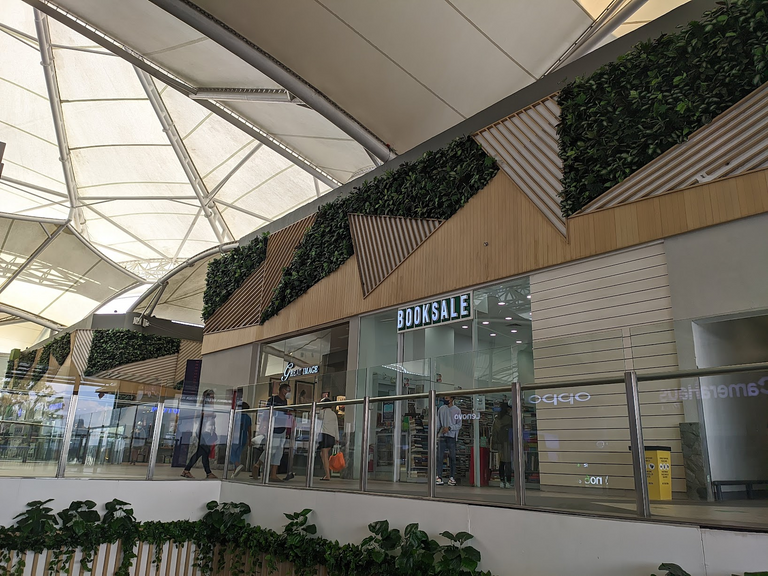 I just want to end it with this photo, I just love what this guys jacket says "BE A WARRIOR NOT A WORRIER". I hope that you enjoyed the post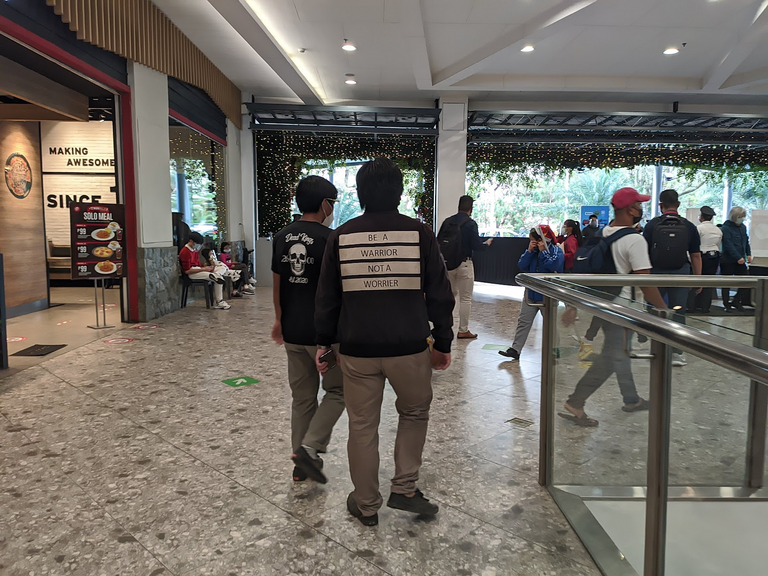 Thanks for reading and stay safe always!
The photos used in this post are owned by me .

EARN BITCOIN CASH BY CREATING AN ACCOUNT HERE AND POSTING
---
---