Beautiful and Sublime Sunday- Chill Sunday
Good day, guys!
This post is for #SublimeSunday which is initiated by @c0ff33a and #BeautifulSunday which is initiated by @ace108.
For some reason, life here feels so fast. It's Sunday again and I'm shocked that one week has already passed during my vacation. I slept a bit late last night, but I didn't care because I had no work the next day. My sleep was great, I woke up at around 10:30ish in the morning and started with my prayers. Then I was just using my phone, Then my roommate woke up at around 11:50 and asked if I wanted to attend mass, then got ready. We left a bit later compared to last week and picked up his colleague before proceeding to church. We were able to find a parking spot fast, compared to last week, though when we walked to the church, there was no space inside the church. Thankfully, the main hall was open, but we just reached there on time so we had no seats already. We chose to stay there instead of staying outside of the church and melting with the heat. I'm still shocked that there are a lot of Catholics in this country,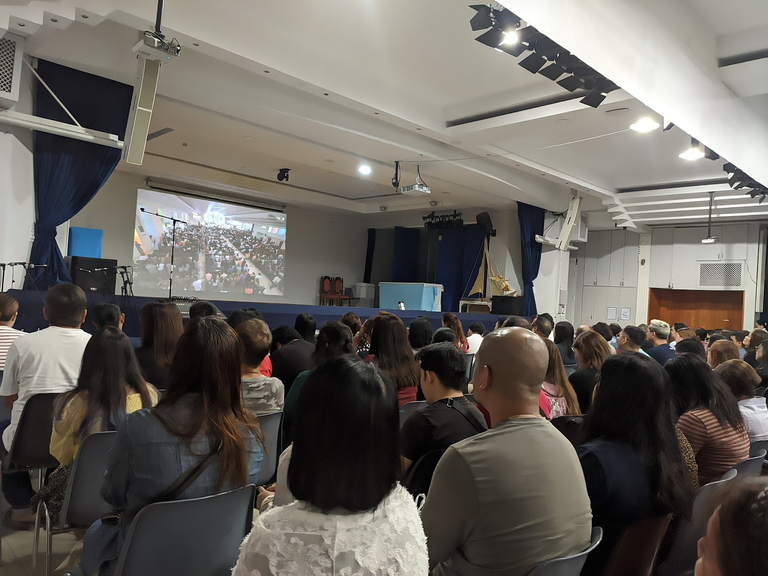 After church, we walked back to the car and it was really hot, Good thing I was wearing a hat. That's one thing that I noticed here in Dubai, it is difficult to go on walks because there's barely any shade,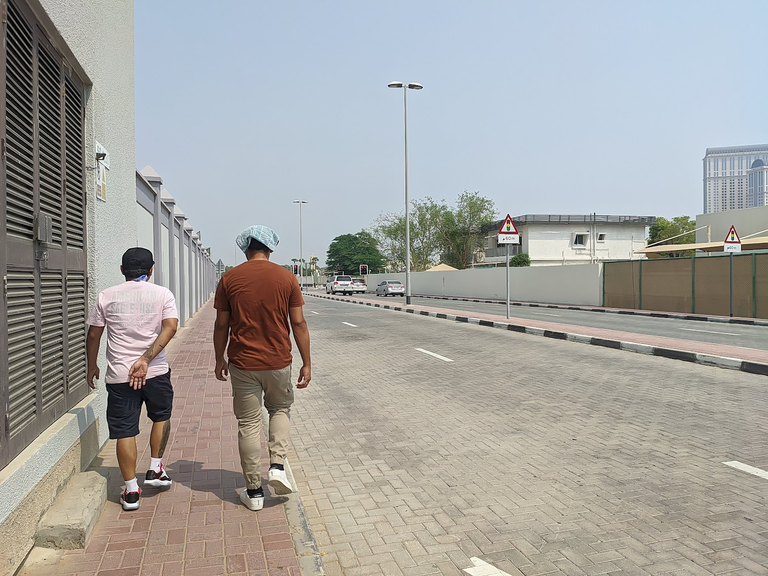 When we got inside the car, we had to open the doors to let the accumulated heat leave. When I held the seatbelt I had to let it cool down before putting it on. Here's a view of the Burj Khalifa, while going home.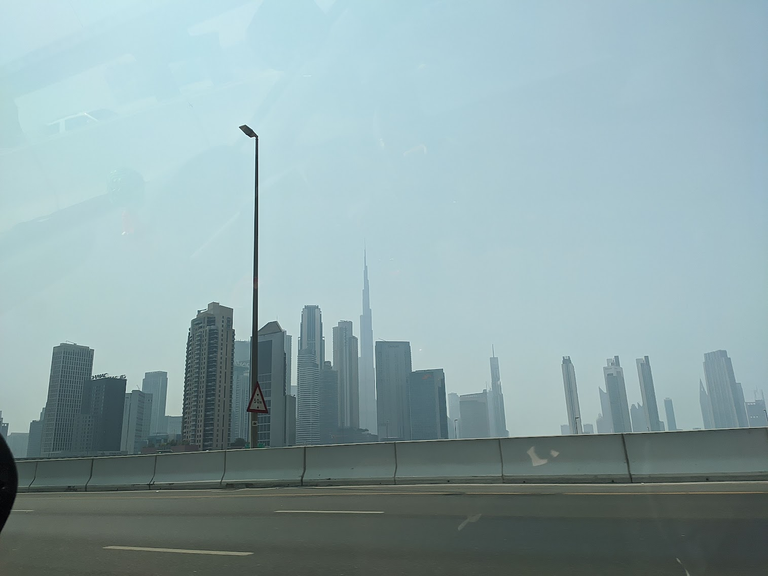 Before going home, they decided to buy some Mutton Pulao for lunch. I'm still shocked with the portion that they serve because there's a lot and it only costs 12 AED which is around 3.27 USD. After purchasing that, went to the grocery and bought some soft drinks. We then went and ate at the accommodation of my roommate's work. It was my first time going there, and their accommodation is huge and I'm surprised that there are only 3 people living there. We then ate and I enjoyed my meal while listening to their conversations. I'm truly grateful that I was able to bond with them.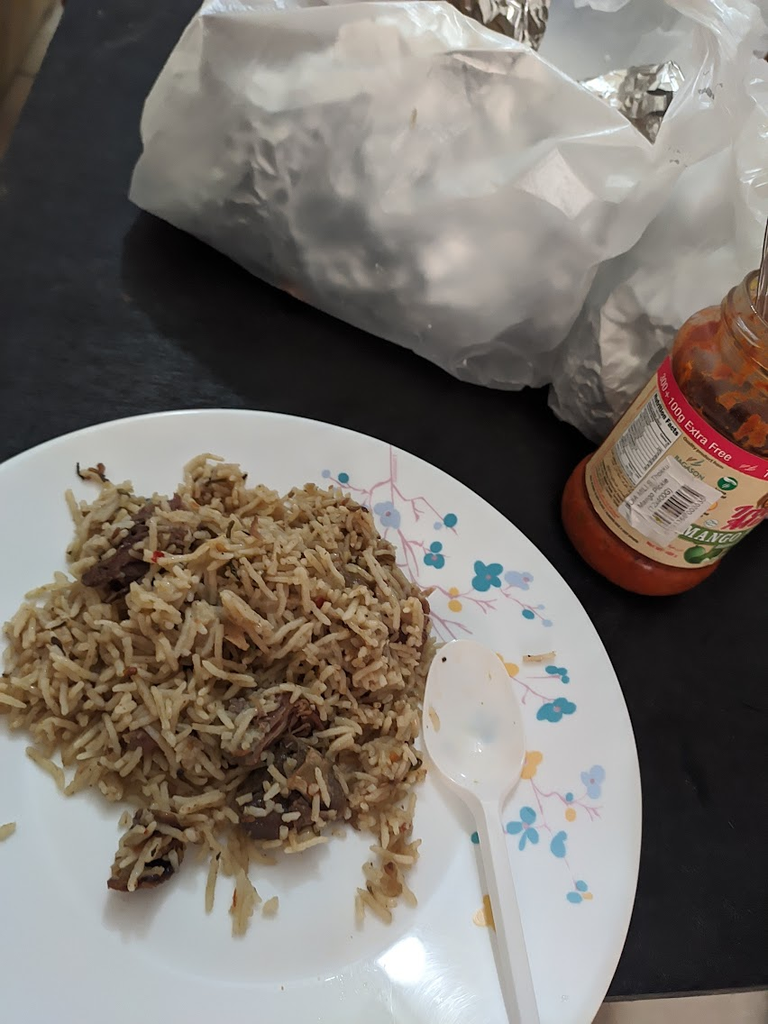 We then headed home, and I was just playing with the keyboard of my classmate. Trying to practice the dexterity of my left hand because it's so weak. Then my other classmate arrived and she said she was going to take her siesta, so I opted to stop so she could sleep.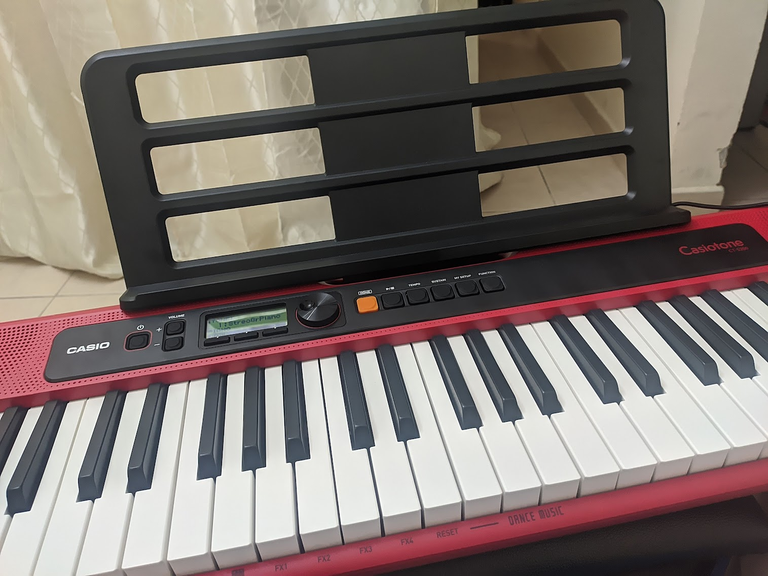 I then headed inside the room and decided to use my laptop. My roommate gave me a canned San Miguel apple-flavored drink. I remember when they bought this, they bought a box of it and when they came home, they read the label and it had no alcohol in it, It was truly a hilarious story. I was watching One Piece while drinking this refreshment.
I was able to speak with my family back and was able to catch up with them toward the night. I ate a bit and after eating, I attended a webinar regarding headaches. I learned a lot and one thing that I won't forget is that caffeine could stimulate headaches. After that, went out and was able to speak with some of my housemates. Then I took a bath and was just watching videos about LASIK surgery. I actually had my eyes checked yesterday and they said that I'm a good candidate but the price of it was really shocking so I'm still researching and contemplating if ever I'm going to get it here or in the Philippines.
I hope that your Sunday went great! Have a great week ahead!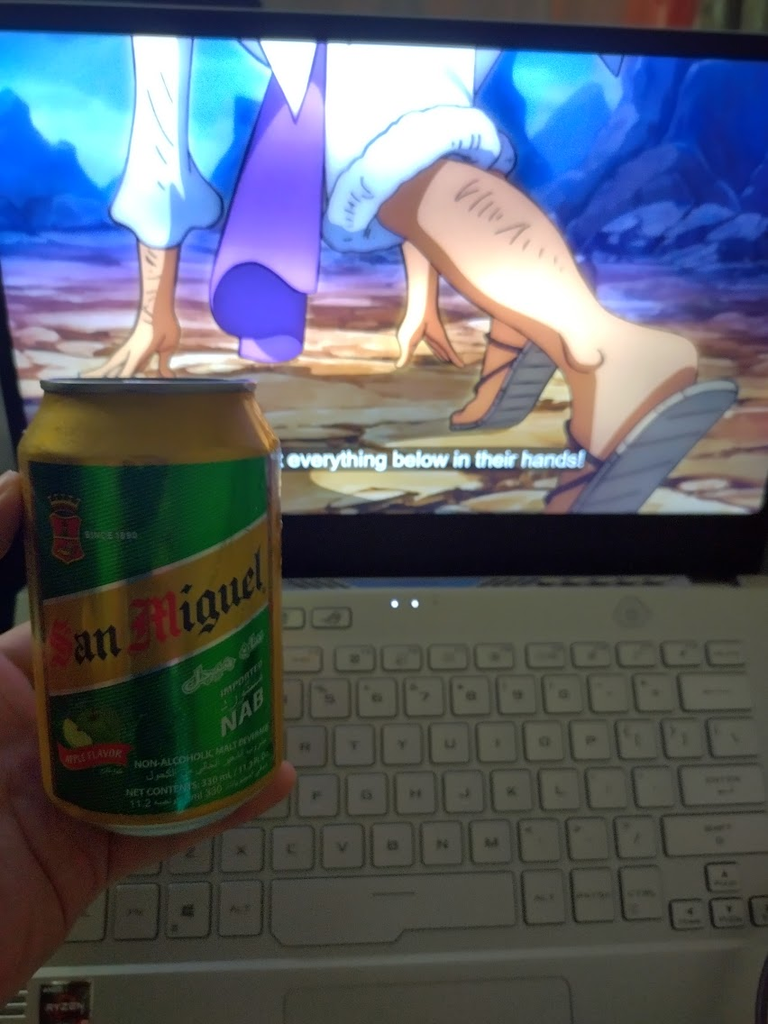 Thanks for reading stay safe always!
The photos used in this post are owned by me.


EARN BITCOIN CASH BY CREATING AN ACCOUNT HERE AND POSTING
---
---