Beautiful and Sublime Sunday- First Sunday of the Month of September
Good day, guys!
This post is for #SublimeSunday which is initiated by @c0ff33a and #BeautifulSunday which is initiated by @ace108.
I'm on leave for 20+ days and this is how I spent my day. I was just playing GTA V until around 1:30 in the morning and my head started hurting so I stopped I then slept and my sleep was intermittent, but I got up at around 11 ish and was just using my phone then I got ready to go to church. My roommate was kind enough to let me go with him. We then left around 12ish to go to mass, and the nice thing about it was that he had a car, so I didn't have to commute.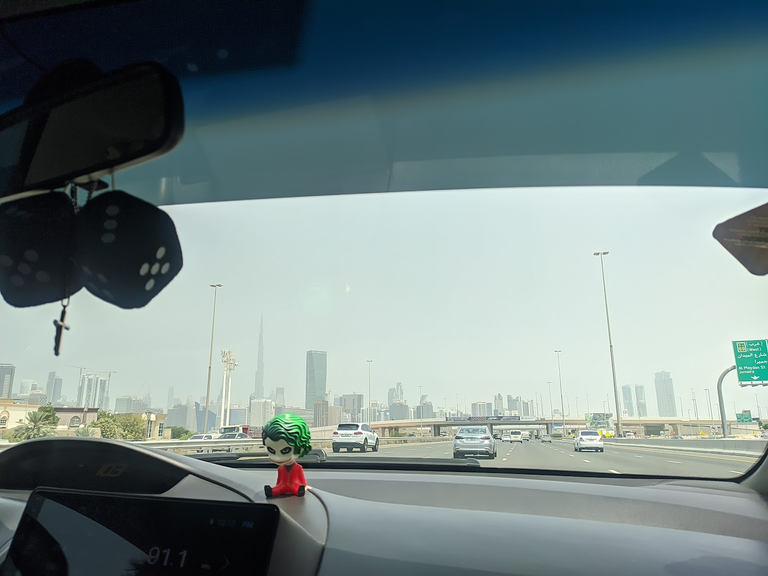 We then reached the area where the church was but there was no parking. We had difficulty looking for parking and after a few turns we finally got one. We then went to church and there were so many entrances that were blocked because it was full of people. Thankfully they let us in, and at the start, we were at the outer part until some of the ministers told us that we could go inside. I guess we were blessed that we were able to go inside, close to the altar, but we had no seats. But I actually missed attending Sunday mass, haven't done it in a long time. I was also shocked at how many people were present during the Tagalog mass.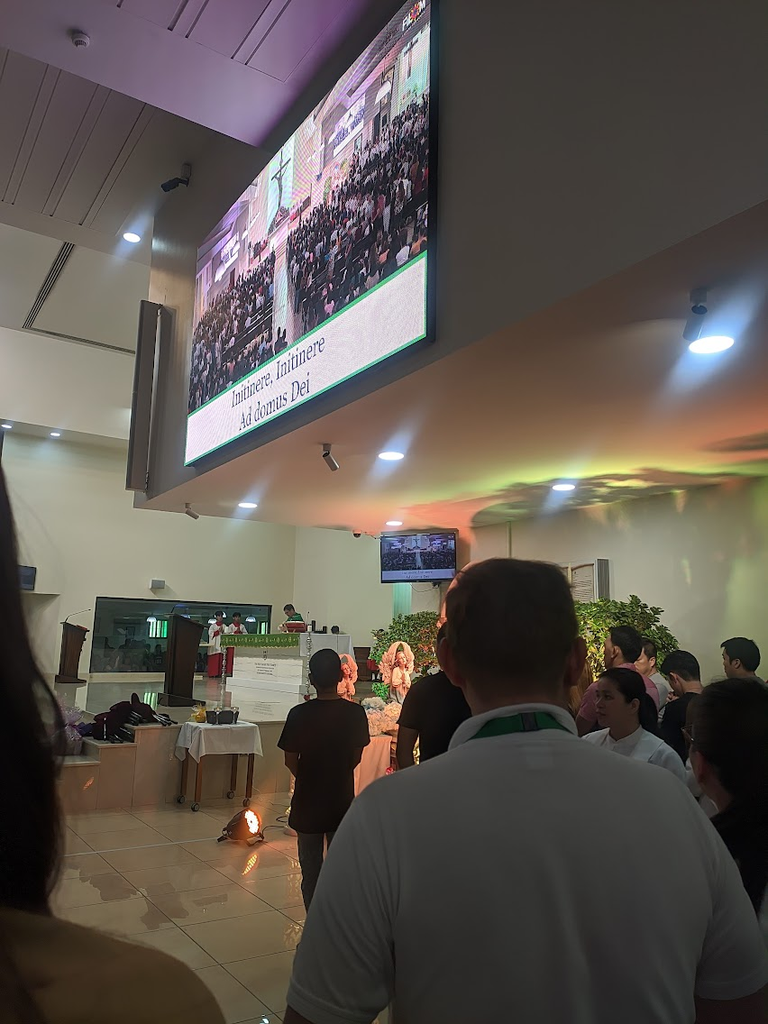 After that we had to walk back to the parking area, we were both hungry so we decided to eat in a place called Al Rigga Inasal. We got their Chicken Inasal, and I forgot to take a photo of it. One thing that's good about that place is that they serve it with Iced tea, soup, and unlimited rice. And it only costs 20 AED which is around 5.5 USD. I enjoyed the meal, then we went home just to rest for a bit. My roommate asked me if I wanted to go with him and his colleagues for dinner and I said okay. He had to sleep for a bit because he hadn't slept yet. While he was sleeping I was just using my laptop, watching anime, and playing GTA V, I really wanted to finish the story. When 5:30 came, we got ready.
We then met his colleagues in the parking lot and used my roommates car to go to the place. It was like a 40-minute drive going to go to Waterfront Market. It was my first time going there. As soon as you get down, you can already smell the fish. This fish market is huge, you really have to look for good deals. So they were the ones bargaining and looking for what fish to eat for our dinner. They got 4 kilos of fish, we don't know the name of one fish but they got lapu lapu and tilapia.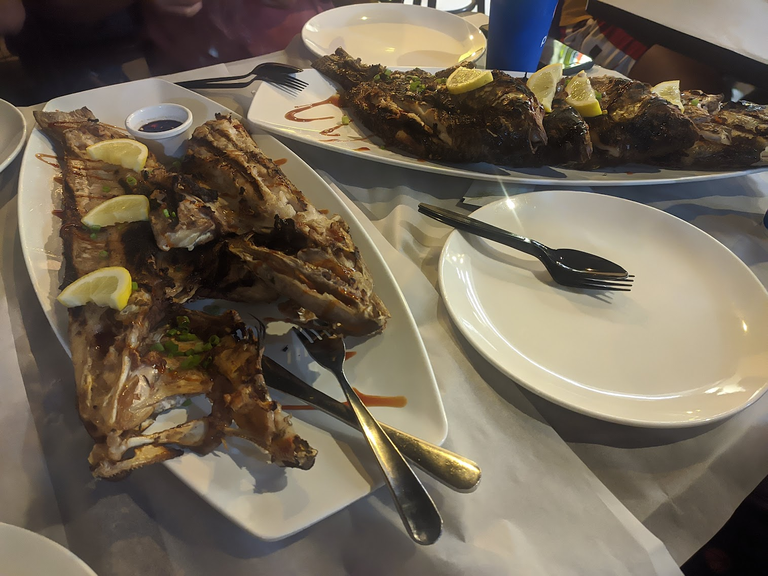 When we were going towards the Restaurant called Paluto, they said that the fish has to be cleaned and scaled for them to cook it for you. So they had to go back and have it cleaned while I was just waiting in line. While waiting, I was just sweating because of the heat, thankfully They arrived, had the fish weighed, and had it grilled. The waiting time was a bit long, but when it came, we overbought. The fish tasted good and I was satisfied. I wasn't able to eat as much because I was still full from our late lunch. It was nice hanging out with them, got to learn stuff.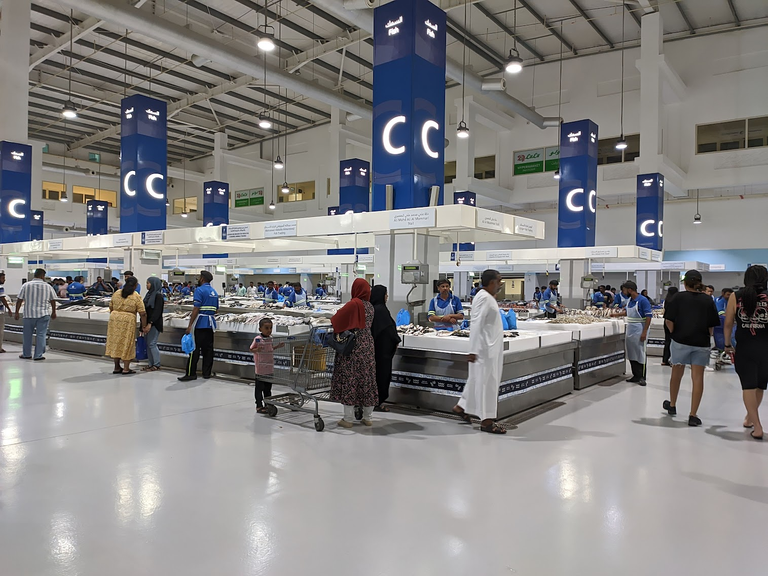 After eating we went to the grocery for a while, then headed home. I'm glad that it was a really productive day rather than just staying at home. I'm happy that I got to bond with other people.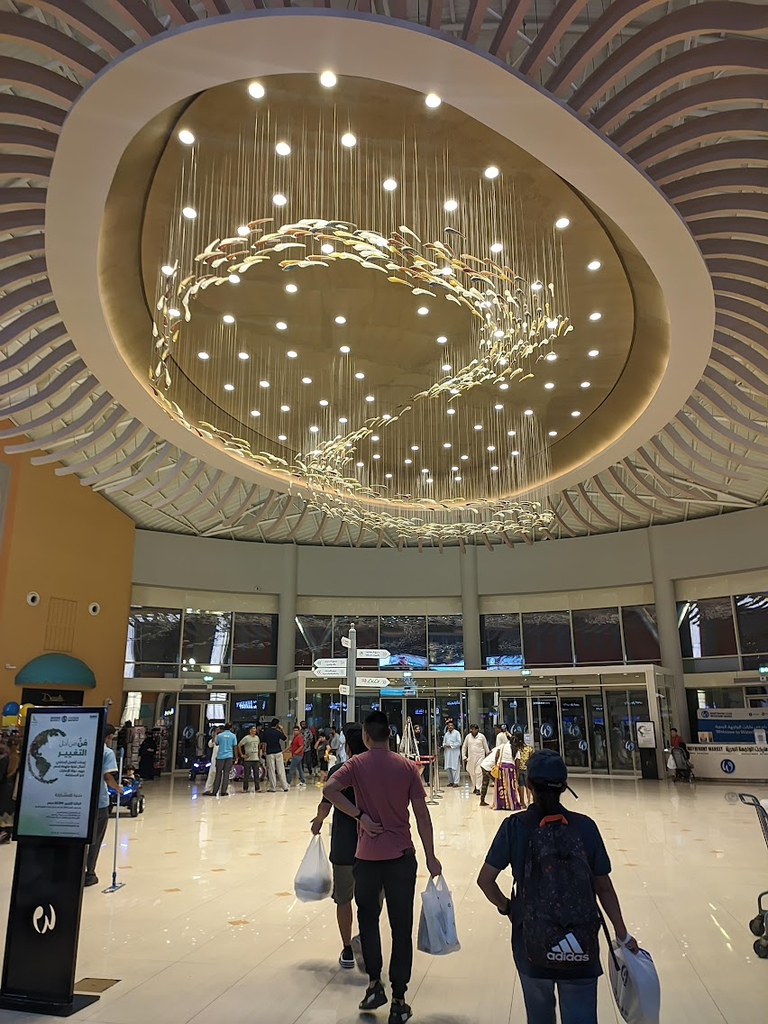 Thanks for reading stay safe always!
The photos used in this post are owned by me.


EARN BITCOIN CASH BY CREATING AN ACCOUNT HERE AND POSTING
---
---