Beautiful and Sublime Sunday- Learnings from Patients
Good day, guys!
This post is for #SublimeSunday which is initiated by @c0ff33a and #BeautifulSunday which is initiated by @ace108.
It was truly exhausting yesterday. Somehow coordination and communication weren't there. But thankfully I survived but I still feel the drawback today. Today, was a bit different. I was supposed to do my usual Sunday routine. One of my classmates had to leave early for work, so she asked if I wanted to take a Taxi to go to the metro and I said sure. So we were just catching up in the taxi ride and speaking about work. We got to the metro station and she treated me, I was really thankful for that gesture.
We got there before the first trip on the trains, and we parted ways because we were traveling in the opposite direction. I had to wait for around 7 minutes before the train arrived and there were so many people already, I was getting anxious that maybe, there won't be space. But when the train came it was a bit empty and it was filled up in our station. I went down to the next station and I was earlier than usual. I was able to catch the 8:20 bus instead of the 8:40 bus. I got to work early and was just preparing. I also got to speak with the receptionist for quite a while.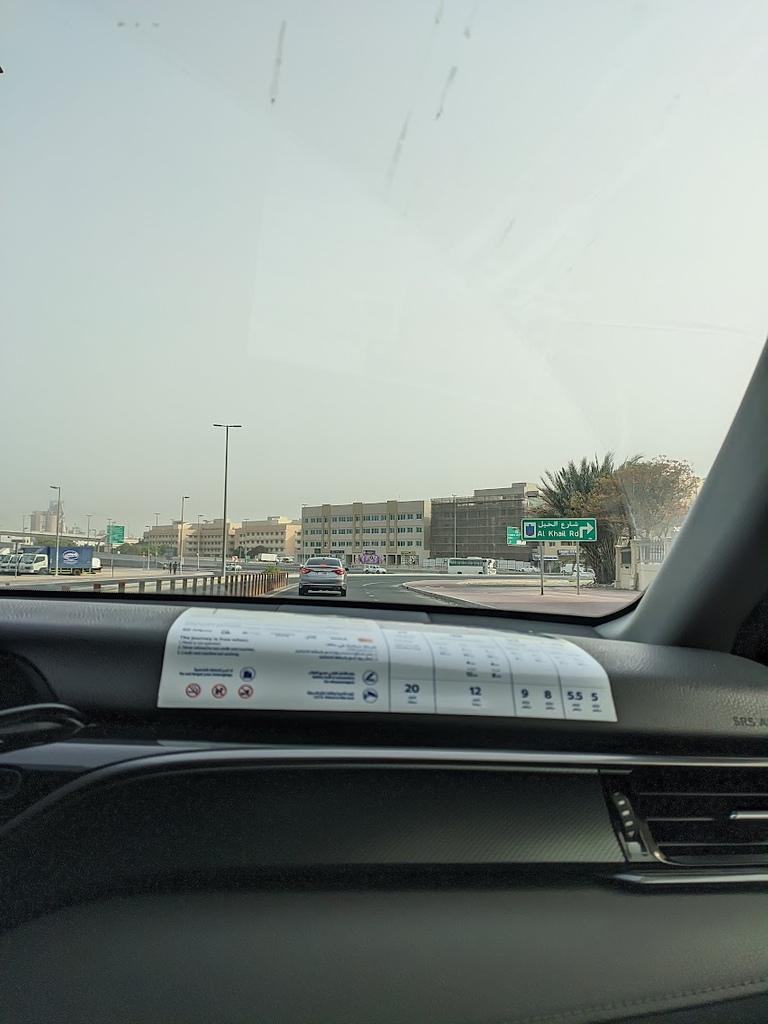 I then went to my room and started doing all the paperwork that I had to finish from yesterday. I then was just waiting for my first patient and he was late. It was really nice speaking with this patient. What struck me the most was that his children were homeschooled. I was asking about the curriculum and they are in the program of Homeschool Global. I really find it interesting, because they save on school fees and teach their children values, and financial literacy, and get to travel, go to museums, and be interactive. He was even telling me that he gives their children an allowance and gives them chances to invest in him. Like they'll deposit 50 AED and get a 50% return after 2 months, but they can't withdraw it. I jokingly ask if I could invest also, and make my money grow haha. It's just so fascinating to hear a different kind of parenting style.
My next patient was my consistent client. And I really like him because I learn so much from him every session. He was also telling me that he got to the point of depression because he lost so much during trading. But as I was speaking with him, it just seemed that he was able to overcome it and with the way that he speaks. He's also a person of faith and he also believes in the law of attraction.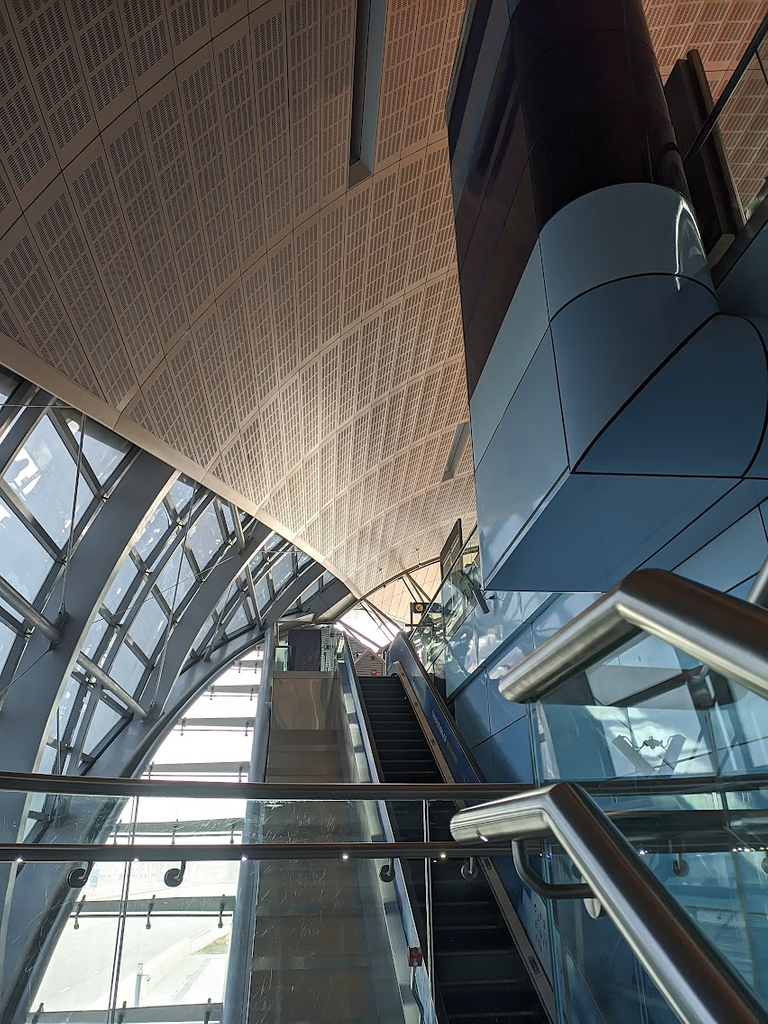 The next patient was just given to me by one of the doctors. She has been here already for 14 years and she came back from vacation in the Philippines. We were just speaking and she mentioned to me that she doesn't see herself in the Philippines anymore. So she's thinking about going to the US to reunite with her sisters. I really think that's a good plan because staying here in the Middle East is just a stepping stone. I was waiting for my next patient, he was already registered in my schedule, but he took long with the doctor so he just canceled it. A good thing was the patient after him came early so I was able to treat him. I remember treating him before, and I had a bad impression. But for some reason, this person became kinder. He was telling me about his adventures in Portugal, Spain, and Sweden. He was telling me his plans that he wanted to transfer to one of these countries to get citizenship. He also told me that he has been traveling around Europe. It was just really exciting and inspiring to hear about his adventures.
After that patient, they gave me another patient. We had a quick talk where I was explaining pain to her and how she could manage it herself. Apparently, it was her birthday and she was supposed to be in her home country with her family but her company canceled her vacation due to an ongoing project. She just seemed really frustrated by what happened. But I told her that there's always something to be better. During the session, my colleague came over and gave me pieces of candy and I had to keep it. Before my lunch break, they gave me another patient for 10 minutes. I was shocked that he already retired at an early age. But he said that he was getting bored and he wanted to go back to work again. I guess, we should really prepare ourselves if ever we want to retire in the future.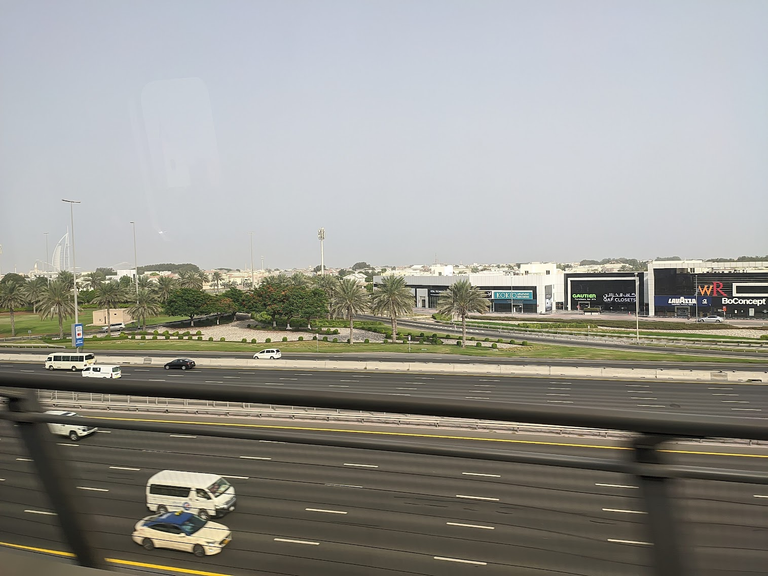 I then ate my lunch and spoke with my other colleagues and also got to eat that candy, it had pistachio with it. After lunch, my patient was waiting for me. It was so sad to hear that he got laid off, but he seemed that he wasn't too affected. But I know why his attitude was like that because he said that he's witnessed a lot on Earth. He was telling me about his stories when he used to work in an NGO, where he saw the poorest of the poor (the people who are not sure if they'll be able to eat tomorrow). But he told me that those people were so genuine and really hospitable. He also told me that they seem happier than him, even though he was okay in life already. It just gave him a lesson in life. And he was also telling me about his faith, and how it helped him overcome his sickness. I hope a lot of people would from this great guy.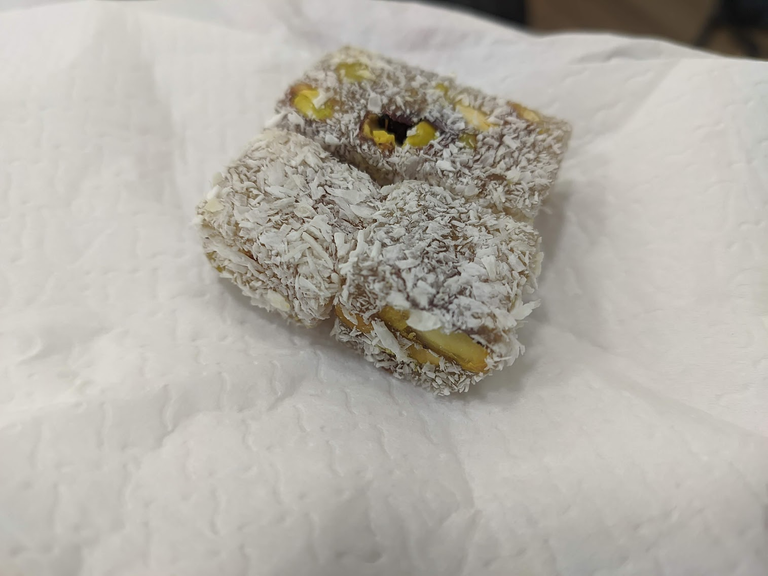 I was waiting for the next patients and they ended up giving me 2 patients for electrotherapy. I wasn't able to speak with them because I had to treat them at the same time and I just needed to rest my mind and mouth haha. I then had to treat my last patient. I haven't seen this patient for the last 3 weeks. Unfortunately, he told me that his family didn't make it to the assessment for a different country. Kind of sucks but hopefully, he will try again. We also had a lot of topics. Apparently, he knows my patient who wants to go get European citizenship a while ago, what are the odds? He's also a faithful person and was speaking to me about the signs of God.
After treating my patient, I was able to go out and catch a bus going to the metro. From there took the train and went to the mall. I went to the grocery for a while to see if there were steals but did not buy anything. I then ate dinner at Charley's cheese steak. I tried their new rice steak bowl which was worth 20 Aed, when I got it the portion was a bit small but it tasted unique because there was a cheesy flavor on the rice and it also had saffron. For some reason, the person beside me was asking if I wanted fries and just placed them on my serving tray. I was just thankful for such a kind act. I then left the mall and as soon as I crossed the street I could see the bus to our place from afar. I then waited for around 5 minutes, and I was really sweaty the whole waiting because of the heat. I eventually got on the bus and went straight home. When I got home, I was able to speak with my girlfriend through video chat for a while then I got ready for bed and finished this.
I'm glad that I was able to meet a lot of people who inspired me today. I'm really grateful also for the good things that happened to me today. I hope that your week is going to be great!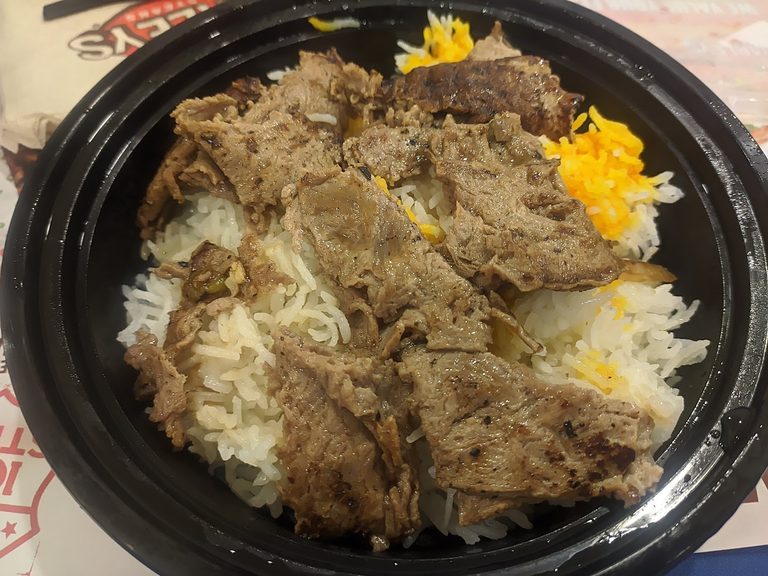 Thanks for reading stay safe always!
The photos used in this post are owned by me.


---
---