A Saturday Random Rambling Around Steem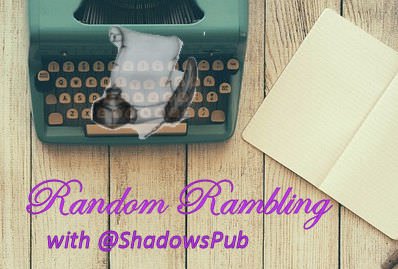 It's been a while since I wrote a post like this. Today seemed to be a good day to do so. There are some things I want to share but the items really don't warrant a stand alone post for each. So here's my meanderings.
The post has become rather lengthy so here's the headings you're going to find:
Hobo's First Year
Thanks @snook For Reminding Me About This Post
The Difference Between Steem-Engine and SMTs
Using SHADE As A Tipping Token Post HF21
Marketing Videos for Steem
Video Names Steem as A Top Ten Coin to Watch in 2020

Hobo's First Year
Anyone who is familiar with me knows I have cats. Well now I have a cat. Last October a kitten appeared at my door at the crack of dawn. Actually, it sounded like she jumped at the door first. When that didn't get me to go look, she started meowing.
She appeared to be not more than two months old. If that estimate was correct. It means she was born around this time in August of last year. So Happy 1st Birthday Hobo.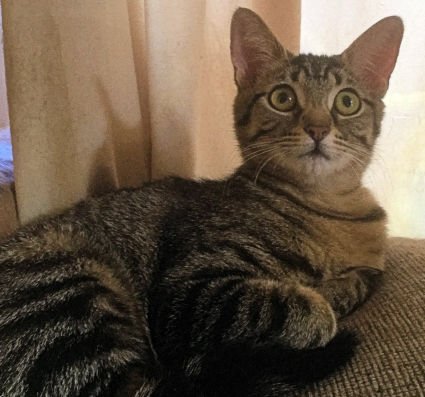 At the time she arrived I had two other adult cats, Dawn and Fawnya.
Dawn, the elder of the two was a long hair part Maine Coon mix who was quite a mischief maker at times. She clearly warranted the title "Queen" which is what female cats are called.
Fawnya, was a short hair tom. He got his name from the light fawn colour he was as a kitten. Fawnya is an Old English word for Fawn. He was a big boy who also loved to cuddle and would usually just yield to Dawn's imperial behaviour toward him.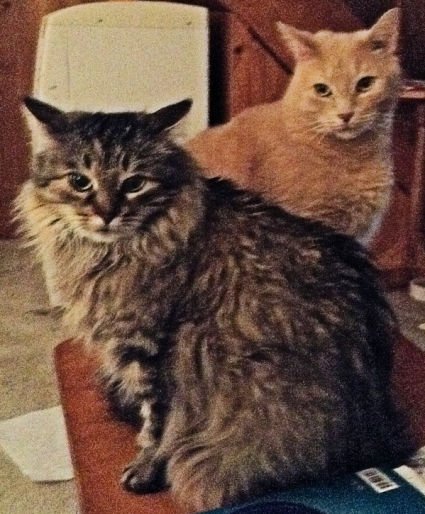 The two adults accepted Hobo when I brought her into the house. Fawnya seemed to bond with her and was often seen playing with her. People think cats are loners, they are actually pretty social animals. They are just more introverted than extroverts.
My practice over the years has been to have cats in pairs so they are company for each other. Hobo brought us to a three cat household but with them all getting along, I was okay with that.
Seems the universe had other ideas. Both of the adult cats have crossed the rainbow bridge this year leaving Hobo as my solitary feline buddy. I may at some point get her a friend but for now we've settled into mutual companionship.
One of the main reasons I tended to have cats in pairs is so they have company when I'm away. I'm not away as often as I used to be so Hobo hasn't spent much time without company. Yet.
As I write this she is curled up on the couch beside me sleeping. Sometimes she curls up in my arms and I end up typing around her. Other times she's a bit of a mischief maker who thinks walking around on the keyboard when I'm typing is fun. There are some people who have received messages from her on discord. She seems to have her own language.
She is a mouser in the proudest feline tradition, having brought the practice into the digitial age. Hobo often comes running in from the next room, up onto the table where my laptop is and saves me from the mouse that is resident beside my laptop. With great abandon, she sends it crashing to the floor. In doing so she' often manages to close software I'm working in. A great mouser indeed.
Happy 1st Birthday Hobo.

Thanks @snook For Reminding Me About This Post
I received a comment from @snook this morning on a post I wrote over a year ago about About Crafting Paragraphs On Your Posts.
Anyone who does any exploring best practices for formating content on the web will find one of the first recommendations is to use short paragraphs with blank lines between them.
Short paragraphs provides white space and keeps it easy on the eyes for reading. Blocks of text are hard on the eyes when reading on a screen.
A lot of posts persist in using long paragraphs forcing their readers to work harder to actually read their content. When I encounter this, the author had better get my attention in that first paragraph or I move on. There is lots of content to be found that is much easier on my eyes and focus.
Thanks @snook for reminding people on this subject.
I don't often encounter it as often over at Medium where people seem to take writing and formatting for their readers a bit more seriously. We can do much better.
Oddly enough, the post would not display on steemit.com where it was originally posted but comes up easily on steempeak.com.

The Difference Between Steem-Engine and SMTs
During the The Witness Chat in The Ramble discord this past Wednesday a lot of time was spent discussing Steem-Engine and the forthcoming SMTs as people tried to get a sense of what having the two systems will bring to the platform.
We already know about Steem-Engine and what they have brought so far. People were trying to figure out where SMTs would fit in. Today I came across a post by @taskmaster4450, — Steem-Engine And SMTs: They Are Not Competing Nor Are They Redundant
In the post he talks about some scenarios where either SMT or the Steem-Engine tokens would be applicable. They are good illustrations toward understanding it's not a competition between the two.
Together they will greatly expand the use cases for innumerable business to utilize the platform.
Stronger together folks, that is what matters.

Using SHADE As A Tipping Token Post HF21
It's become pretty clear after August 27th when HF21 comes into effect, most small stakeholders on Steem will be unable to upvote comments and actually share any rewards. The votes will largely not get past the dust threshold to reward the commentor.
Being able to tip a commentor with a token is an alternative approach. There are several tokens which can be used to tip. I'm going to talk about SHADE as I issue it.
SHADE was created to reward sharing and engagement on Steem.
Commenting is engagement and one of the most important steps for smaller Steemians to use in order to become known and grow. Rewarding commentors using SHADE is appropriate.
You can tip with SHADE by leaving !SHADE x where x is no greater than five. You can purchase the token on Steem Engine or you can attend Pimp Your Post Thursday and earn them. To find more, read the latest SHADE Report

Marketing Videos for Steem
As always there is a lot of chatter about the platform on the platform. Over the last year or so there has been a pretty solid growth in Steemians using Twitter to talk about the platform.
That is a really good step to getting the name out there and others taking notice.
Recently I've come across some videos created specifically to promote Steem. They are short and I think really well done. It's great seeing content creators on the platform creating content to promote the platform.
Let's support these creators.
This morning I came across
this post
by
@brittandjosie
to draw attention to this video created by
@minnerz22
to promote Steem.
Then I took a quick look over on YouTube to see what has been put up there say in the last month. I found a few more. Actually I found several but am only sharing the following three:
@clixmoney
created this animated short which also suggests some tribes to explore.
@odessa5204
created this short comparing Bitcoin and Steem.
@reggaesteem
created this short to promote the Reggae Culture tribe.
Great work everyone. Talking about Steem off of Steem is grassroots marketing. Making these videos takes work that supports the community.

Video Names Steem as A Top Ten Coin to Watch in 2020
While I was exploring YouTube I came across a video on a channel called DataDash. The channel, with 320,000 subscribers, is run by 3Speak user Nicholas Merton
Entitled "Top Ten Coins to Watch in 2020" it explores the bull market of 2017 and then includes the coins he feels need to be watched as we head toward the next expected bull market.
I'm going to suggest you listen to the whole video, about 40 minutes. Its very informative. If you're in a hurry to get to the Steem part, it starts around 4:45.
The other coins include: Dash, Enjin Coin, Ethereum, Litecoin, Ren, Energi, Ravencoin, BAT (Basic Attention Token) and Chainlink. The video has had almost 58,000 views.
If you're on 3Speak and haven't followed him, you should.

There, some of my latest meanderings around the platform. Lots going on and lots to learn.
I know some let the current price of Steem get to them. I think that this too shall pass, it's just a question of how long it will take.
Want to keep up on what is happening in The Ramble? Sign up here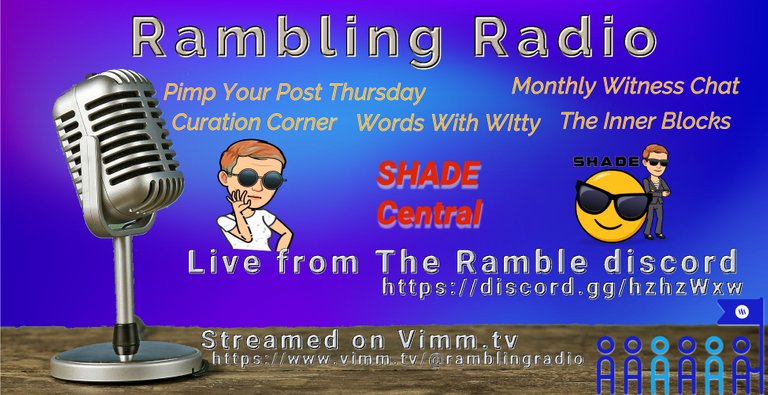 Until Next Time — Just Steem on











If you like this, please follow me and upvote the post.

---
---