Moving From Uptrennd to Hive? You're in For a New Experience.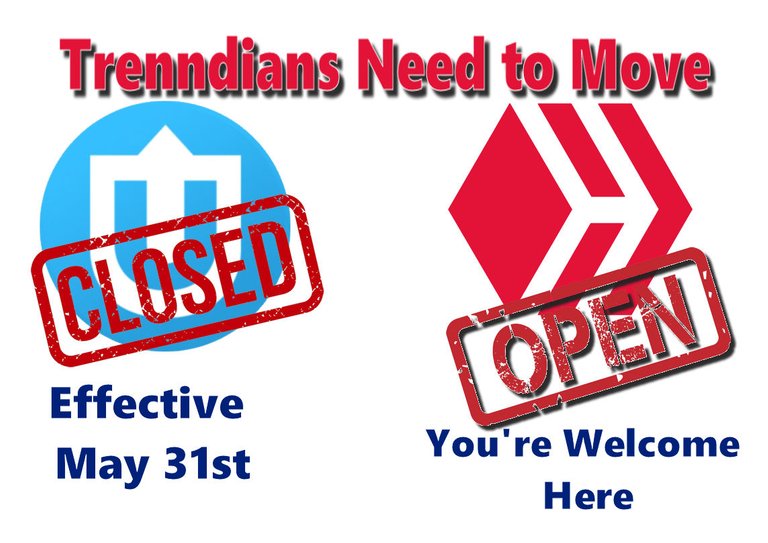 Where to find help learning Hive
Over the last year or so, when I've posted my writing, I've crossposted to Uptrennd & Hive. Hive was my first crypto home and I've never left it.
Uptrennd was started by a guy who tried Steem, didn't like the experience and decided he was going to create his own crypto social media platform. One with a crypto token but not a blockchain.
I'm sure you'll be shocked to learn, when you have another platform's problems all fixed, you're probably a genius.
Uptrennd was meant to correct all the problems inherent with Steem and later Hive. But, the founder didn't allow for one minor detail, people are people. You can fix problems all you want, but most times, people will figure a way around or over the fix to get what they want. You have to have the dedication to keep adjusting as needed.
Unlike Hive, the founder of Uptrennd has thrown in the towel. He's closing it down come the end of May. He struck a deal with another platform which has yet to go live and when it does, it will be a site about crypto. Not a site like Uptrennd or the Hive blogging frontends.
This throws all the non-crypto bloggers out with the bath water.
And unlike Hive, when Uptrennd shuts down those servers, your content goes with it. There are a lot of other differences between Hive and Uptrennd besides there being a dedicated team of developers, witnesses, investors and users keeping it all going on Hive.
For those who have been on Uptrennd as their introduction to the world of crypto, you're going to find a culture shock in many ways. The principles of how to blog and how to build a tribe of followers and community, those remain the same.
How to operate on Hive, that's a learning experience. It's a learning experience @bluefinstudios and I are willing to help you to bridge the gap on.
The Community on Tiger Trennds
Those of you familiar with the Tiger Trennds discord and Uptrennd University already know us. We have also been on Hive for a few years along with @dreemsteem (founder of Tiger Trennds, Uptrennd University, Dreemflare and more) which is where we met and became friends.
There's a community on Tiger Trennds discord , one that has felt at home on Uptrennd for the last year or so. Their home is going to change but that community is not going any where.
You're welcome to join in if you're in need of learning how the new Hive home works. Or if you're already on Hive and want to meet the neighbours, you're welcome too.
Join the Help Sessions
@bluefinstudios and I did a basic introduction to Hive last Thursday. You can catch the recording here:
The next session is Thursday, May 13th at 11am on the Tiger Trennds discord. Everyone is welcome to hop in, listen and ask questions.

Shadowspub is a writer from Ontario, Canada. She writes on a variety of subjects as she pursues her passion for learning. She also writes on other platforms.

She created Prompt A Day to share with others. You can subscribe to Prompt A Day for a set of ideas in your inbox every day
---
---