Decision-making redux - this time it's crypto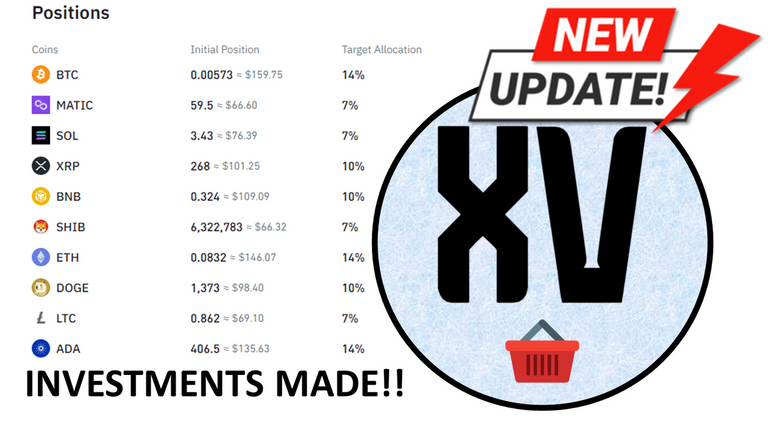 (Source) - The latest basket for the XV token.
I was going to publish this last week, a follow-on from my decision-making post. But I had an email from my accountant with all kinds of questions about the new contract (better to ask those questions at the start, though) and spent the day huddled over the kitchen table being given the run-around by government websites.
It went like this: I was trying to register on one site when it asked for information I needed to obtain from another site; when I got to the second site, I couldn't log in without an ID from the first site and so on.
Eventually, I was able to press "Submit" on one website or another. So progress in a way, I guess.
On the positive side, I now have a business plan.
Meanwhile, back to crypto.
You may have seen that SPInvest, the grand-daddy of investment growth funds (the SPI token), is releasing a new token, the XV, for a time-limited period, to take advantage of the bear-bull cycle. Essentially, you buy it now, HODL for two years when Bitcoin surges, and then sell the XV through Hive-Engine or your Hive DEX of choice for lots more Hive than you paid for them.
XV has some lovely features:
a basket of 15 of the top 50 cryptocurrencies, re-balanced over two years.
low cost of entry at only 1 HIVE - everyone can invest in a range of cryptos for just 1 HIVE or 10 HIVE or whatever you are able ton afford.
experienced fund manager - @silverstackeruk has managed the SPI investment and growth fund for nearly four years, growing it from $13,000 to $151,536 (11 x and pays dividends).
transparent reporting and easy access to resolve queries.
only work for investors is checking monthly reports.
But the hands down benefit from my point of view is that there is a definite selling date for the cryptos and the XV tokens. No equivocating, sleepless nights, long phone calls and reading of runes. The decision has been made.
Crypto - XV Token
The timing of the XV project is based on the four-year cycle that follows the Bitcoin halving cycle. Currently, we're the furthest away from the sun, deep in the bear winter, with the bull summer expected from June 2025 onwards.
Last cycle, Bitcoin reached about three times its previous high. Selling early in the bull run, Bitcoin and other top cryptocurrencies will be near their high, but HIVE will be lagging behind and comparatively low in price. So lots of HIVE for everyone and then later in the year, somewhere around November or December, HIVE will reach its high.
The decision-making challenge
My priority this year is growing to 100,000HP so it looked like any further investment in shiny new things was going to require fiat - only all my fiat was already accounted for and starting to become elastic.
I do have a big SPI holding, over 11,000 when XV first went on sale. Perhaps this would provide the necessary funding for the XV token, with no further call on fiat reserves. I could just say now: I reviewed the situation and made the decision to sell some SPI. It didn't work like that. I wrestled with indecision for ages: would I sell, how much would I sell, was that the best option, etc etc etc drive-yourself-mad-and-do-nothing.
This is where the problem of abundance kicks in.
I find it easy when there is a problem (ie scarcity) to set a plan in place and stick to it. When confronted with the opposite, I struggle emotionally to deal with it. I've learned to manage the emotional challenges of buying crypto, but not the emotional challenges of selling it and enjoying the benefits (that was the point, right)?
But I hit my SPI target way back in August 2021. My goal, right from the start of SPI was to own 10% of the fund. At the time, this was 10% of one million SPI, which I thought would keep me quiet for a few years. Luckily, I was saved from myself by a hard cap at 100,000 SPI.
At the time the hard cap was introduced, I had about 8,600 SPI, which had cost me about $884 or £700. I'd benefited from an airdrop of about 1,500 SPI in the early days. The remainder, which finally got me to my target, was accumulated through dividends (originally paid in SPI) and lately, looking after the Saturday Savers Club. As well, 6,000 SPI had been burnt.
At over 11,000 SPI, I was well over my goal of owning 10% of the fund.
But could I sell?
Well, I have, eventually. For most of it, I used the 95% buyback option that SPI offers, and about a third came through selling on Hive-Engine. I'm nearly at my goal for XV and using some of my weekly HIVE income, I should reach it next week.
Phew!
At least with the XV tokens, I won't have that problem: the sell date is already decided!
XV sales run until Wednesday 10 May 2023.
Buy them on Hive-Engine or your favourite Hive DEX.
Incidentally, @spinvest published a good post about the best HIVE income tokens.

xxx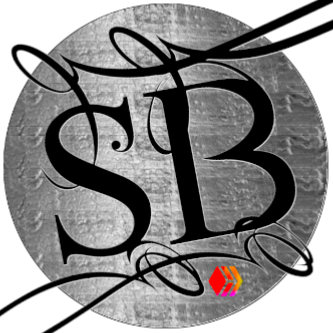 Three things newbies should do in their first week and, for most things, forever afterwards!

---
---