Hive Power Up Day | Sunday 1 May 2022 | Progress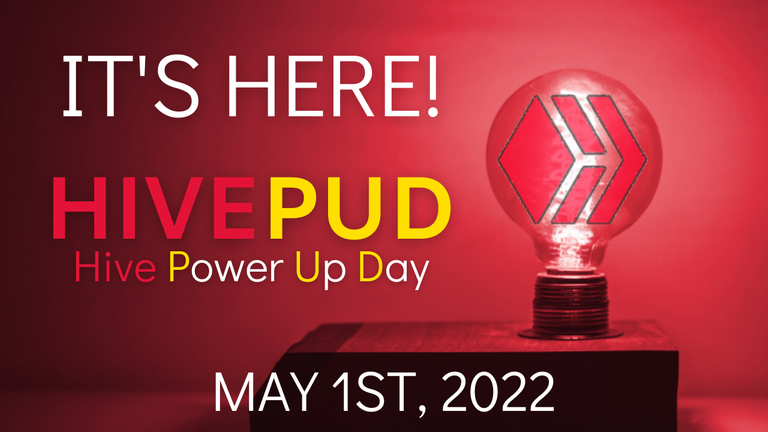 (Source) Hive Power Up Day, co-ordinated by @traciyork. Check the post to see if you are eligible for prizes.
Growth
My primary growth goal is reaching 100,000 HIVE Power. Progress speeded up a little in March and April, thanks to SPI (@spinvest) starting to pay dividends in HIVE and the LARYNX airdrop. I also decided to sell the UTOPIS I was holding and power up the HIVE. This month I've reached 63,000 Hive Power.
LEO - LEO has been good to me. I benefited from an airdrop in the way back when and LEO has been bringing me presents ever since. I've delegated it many times over, invested it and sold it to provide the resources for increasing my portfolio. This year, my secondary growth aim is re-building to 5,000 LEO. CUBLIFE (CL) and LBI (Leo Backed Investment token) both pay dividends in LEO, which are staked and delegated to @meowcurator. This month, I'm at 4,292 LEO Power.

SPI - (Socially Pooled Investments) these are managed funds and great for someone like me that has limited time and interest to investigate every opportunity that arises. There are several wallets under the SPI umbrella including gaming. The latest investment is in EMP, with the @spinvest wallet going for token growth, and the @spinvest-leo wallet going for income.
I was asked why SPI are so expensive? Their value has built over time and every SPI is 100% backed by assets including BTC and ETH. They also have a 95% buy-back guarantee. You can buy fractions of SPI from 0.01, and start receiving HIVE income (as well as saving for your future), so they are accessible to even small savers.
Passive Income
I did a little check at the end of March to see the sources of passive and semi-passive income:
SPI - Liquid HIVE income
EDS - Liquid HIVE income
LBI - Liquid LEO income
CL - Liquid LEO income
DLease to @curie - Liquid HIVE income
Delegation to @meowcurator - Liquid LEO income
HBD - HBD interest
Plus
Curation - HIVE Power (semi-passive)
Savings
Really enjoying the 20% HBD interest. I had already invested a little windfall to increase my holdings when it was at 12%, so very pleased to see the increase. For me, twenty's plenty 🙂.
Over on the @eddie-earner account, we have nearly thirty registered savers in the Saturday Savers Club which is great to see. Savers set their own goals for their savings; however, the base token for the Savings Club is EDS, an income token. You can buy EDS in the market, or you can buy EDSMs (or fractions of EDSMs) and mine EDS tokens. Income is paid in HIVE every Monday.


Three things newbies should do in their first week and, for most things, forever afterwards!
HIVE UK MEET-UP: Saturday 18 June 2022 | 12.00-5.00pm | Halifax, West Yorkshire.

---
---