#hpud | 1 May 2023 | Three ways to get passive income on Hive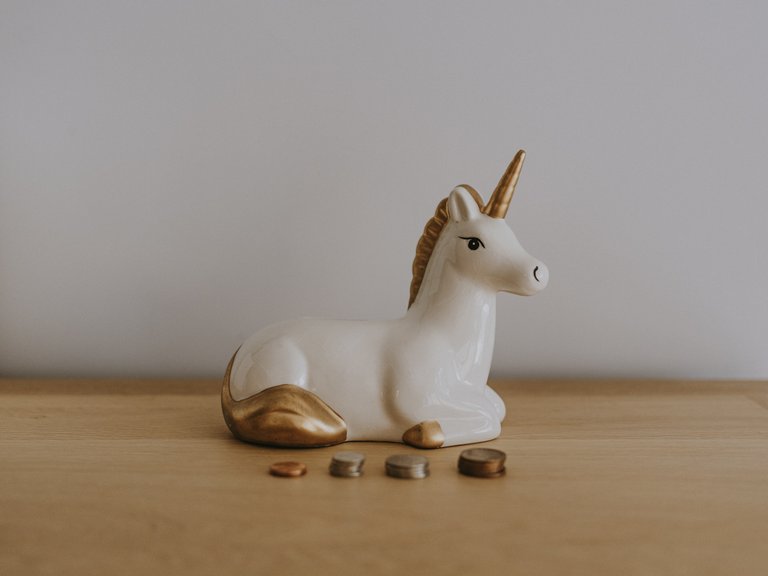 Photo by Annie Spratt on Unsplash
I am taking part in Hive Power Up Day - HPUD - one of many initiatives on Hive to support new and small accounts.
You can read about HPUD and the prizes available in this post by @traciyork.
My savings goals are to reach 100,000 HP and 10,000 LP by 1 January 2024. Today, I powered up to 82,000 HP and 6,500 LP reaching positions 197 and 184 in the respective richlists.
Three Ways to Get Passive Income on Hive
There was an interesting discussion about passive income on the Silver Bloggers community, with some creative thoughts about what passive income is and how different sorts of capital create wealth and enrich lives.
Hive offers multiple opportunities for permissionless jobs, saving, investing and building a passive income. I read somewhere that millionaires have seven sources of passive income on average, and today I'm going to look at three passive income opportunities on Hive's 2nd layer.

ONE: SPI Growth Token
Operated by @spinvest
SPI is the flagship investment and growth token on Hive. Based on the UK Investment Club model, it has been running for four years. Starting from a socially pooled fund of $13,000, created by selling SPI tokens, it is now worth just under $150,000 (30 April 2023) and has over twenty asset and income streams in its portfolio including Bitcoin and Ethereum.
I bought about half my holdings when each SPI token was 1 HIVE and HIVE was about 10p/13c. I acquired the other half passively through airdrops, dividends and earning through running the Saturday Savers Club, something which I was doing already anyway. Now, each one is worth 3.85 HIVE and HIVE is at 32p/40c.
The SPI fund is passively growing through the bear market, with about 13.7% growth this year. In addition, it contributes passive income through paying a weekly dividend in HIVE every Sunday, representing roughly 8% APY.
Recently I decided to take some of the increased value of my SPI holdings to add to my HIVE POWER (HP) goals for the year and to invest in a new opportunity, the XV token. SPI has a 95% buyback guarantee, with transactions usually completed within 24-36 hours.

TWO: XV Token
Deadline for purchase: Wednesday 10 May 2023
Operated by @spinvest
The concept behind XV tokens is to hold a basket of 15 of the top 50 ranked cryptocurrencies for two years. Investment varies according to where the cryptos rank in the top 50, with approximately 14% going to both Bitcoin and Ethereum and smaller amounts to lower ranking cryptos.
The basket is continuously balanced through the two years, with failing tokens replaced by others, if appropriate, and then, in June 2025, all the cryptos are sold, the proceeds changed into HIVE and XV tokens are bought back from investors.
Each XV token costs 1 HIVE and is available to buy on Hive-Engine and other internal DEXs. Sales will be hard capped on Wednesday 10 May 2023 and any undistributed tokens will be burned.
The token takes advantage of the four year cycle which revolves around the Bitcoin halving and works on the principle of buying cryptocurrencies at the point in the cycle when prices are low, and selling at the point when the price of Bitcoin is expected to surge, followed by the other tokens in the basket.
HIVE's own cycle tends to lag behind, so its price will be relatively low at the height of the Bitcoin cycle, meaning more HIVE for less BTC. HIVE's own price is expected to surge six-eight months after that.
I moved some of the value I gained in my SPI holdings to purchase my stake in XV tokens. So I've taken some wealth created passively through HIVE to create some more wealth, also passively, through HIVE.
It'll be interesting to see how XV tokens play out against SPI and HIVE over the next two years.

THREE: EDS Income Token - >30% APY
Operated by @eddie-earner
EDS is a savings and income token, it started operation three to four years ago, guaranteeing a minimum income of 12% which would increase over time. EDS were sold at 1 HIVE each (again when HIVE was 13 cents) and each EDS is pegged to 1 HIVE. This means each EDS is backed by a corresponding powered up HIVE in the @eddie-earner wallet.
All income from sales, posting rewards, token drops and earnings from 2nd layer tokens are exchanged for HIVE and powered up. The resulting HIVE POWER is delegated out for an income, half of which is paid weekly in HIVE to EDS holders and half is powered up in the @eddie-earner account to build the sustainability of the EDS fund.
EDS has issued two miners, EDSM and EDSMM, which are scheduled to mint EDS tokens for about twenty years at 20% APY. The resulting injection of HIVE POWER has led to 35%+ APYs. These will decline slowly over a period of years until the level of HIVE income exceeds the level of EDS that are minted, when the APY will start to increase without limit.
EDS, EDSM and EDSMM are available to purchase on Hive-Engine and other internal DEXs. Given their longevity, all three tokens are likely to carry a premium on the open market. EDS can still be minted, at 4-5% APY, by delegating HP to @eds-vote, which also distributes a weekly vote to posting accounts which hold 100 EDS or more.
The APY model assumes a flatline income, which will gradually decrease to about 16% after ten years, then start to increase indefinitely. If the income increases, through additional posting rewards, airdrops and HP delegations to @eds-vote, the APY will decline more slowly and flip more quickly. This post models the effect of HP delegations on the APY.

Passive Income Reporting
SPI - Sunday April 30 2023
XV - Wednesday 26 April 2023
EDS - Monday 24 April 2023
Delegations to @eds-vote - Thursday 27 April 2023
All tokens usually report weekly, occasional exceptions during holiday periods.
Fund Management
This post includes a profile for the fund manager for all three tokens.
I run the Saturday Savers Club on the @eddie-earner account:
The Saturday Savers Club meets every Saturday around the weekly savers post where members support each other to meet their annual savings goals. The Club gives away EDS and EDSMM tokens, has regular easy fun challenges, takes part in the #topauthors initiative and provides members with circular ways to build each other's wealth. The #topauthors initiative is run by @hoosie on behalf of Saturday Savers Club.
Saturday Savers Club FAQs 2023 (2023) and latest Club post - Saturday 29 April 2023.
@stdd won 500 CTP for commenting on this post - congratulations!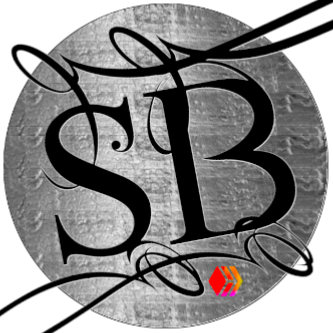 Three things newbies should do in their first week and, for most things, forever afterwards!

---
---