International Women's Day | Wednesday 8 March 2023 - Maggi Hambling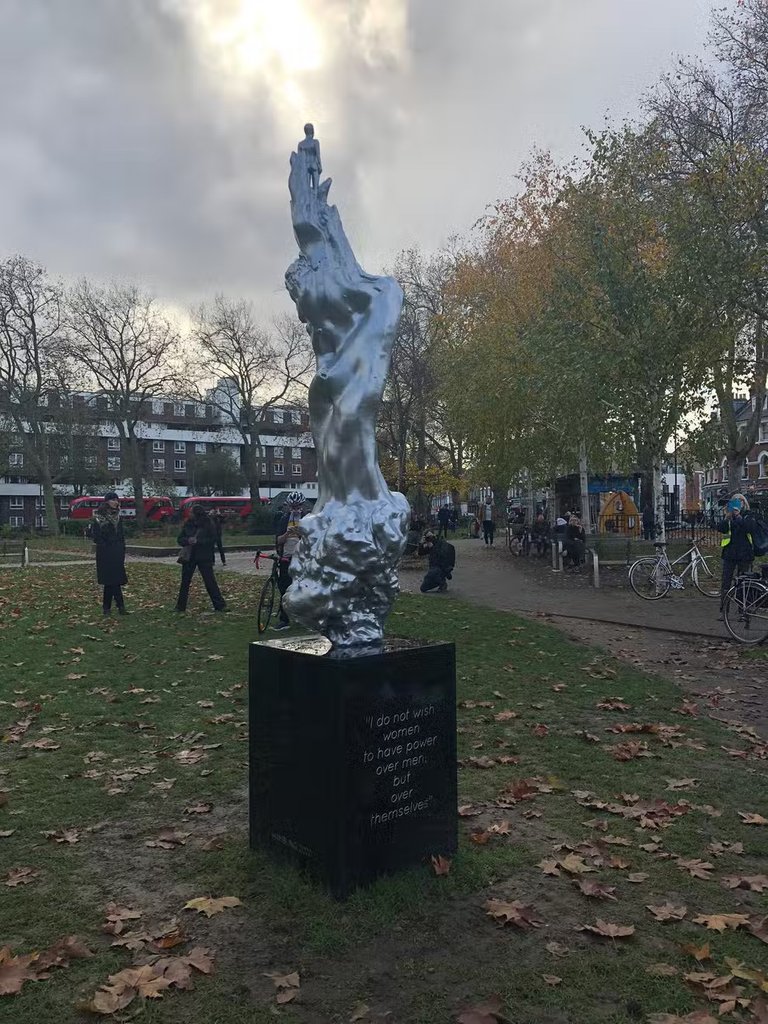 Source Sculpture for Mary Wollstonecraft (2020) by Maggi Hambling, Newington Green, London.
Last week I went to a little art club. Every week, they have a theme and a group discussion led and facilitated by Julia, an art historian. The time I went, there was a two-part theme, the second one about Agency through Art, looking at women artists and writers.
One of the pieces we talked about was the Sculpture for Mary Wollstonecraft, situated in Newington Green in London. It raised a lot of controversy at the time as the woman emerging at the top of the sculpture, a whirling, spiralling organic cosmos of matter, is naked.
She is quite tiny in comparison to the overall sculpture, sitting on its plinth. She's naked because she's timeless, not set in history, nor held back by provincial ideas. She arises above them, strong, proud, perfect in form, embodying an idea, a way of being.
I knew about Maggi Hambling, through another controversial sculpture, A Conversation with Oscar Wilde behind St Martin's in the Field church near Charing Cross Station. I'm not sure which outraged people most - his head emerging from a sarcophagus shaped bench or that he was smoking a cigarette. The cigarette has been stolen countless times (sawn off, it seems),
the most frequent act of vandalism/veneration done to a public statue in London.
Mostly, people just put traffic cones on the heads of statues, thinking it hilarious.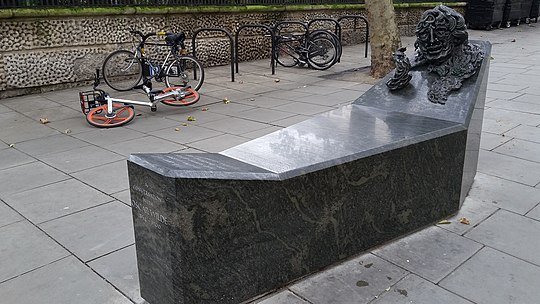 Source A Conversation with Oscar Wilde (1998) by Maggi Hambling, near Charing Cross, London.
I wasn't sure what I thought about the naked Mary Wollstonecraft sculpture when I first saw it. Many of the papers only reproduced the cropped tiny woman at the pinnacle of the sculpture, you didn't really get any idea of the scale or of the woman emerging from primeval ooze, lifted up by the many who had gone before her.
But observing the whole sculpture, even on a tiny computer screen, I rather liked it.
Maggi herself often looks unassailable in photographs. I like her direct gaze, the challenge, almost as confrontational as Picasso. When she speaks, she seems much warmer, gentler, human, funny.
She says one of the pieces of advice she received as a young artist was:
"you have to become friends with your art, speak to it about anything, however you are feeling, happy, sad, angry, randy.
It makes sense.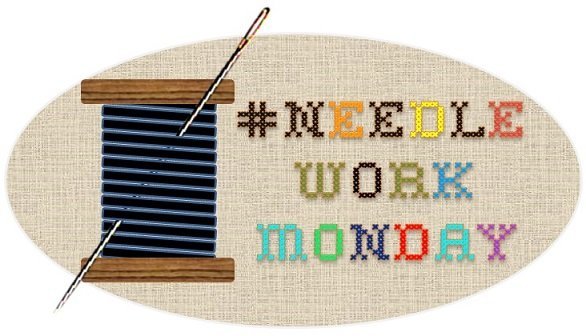 Part of Needlework Monday, the community for everything needles, fibre and fabric (FAQs).
Founded by @crosheille supported by @marblely, @kattycrochet, @lauramica, @neumannsalva and @romeskie.
---
---