Late HPUD | Saturday 4 March 2023 | 78,000 HP | HBD savings | XV Token | ListNerds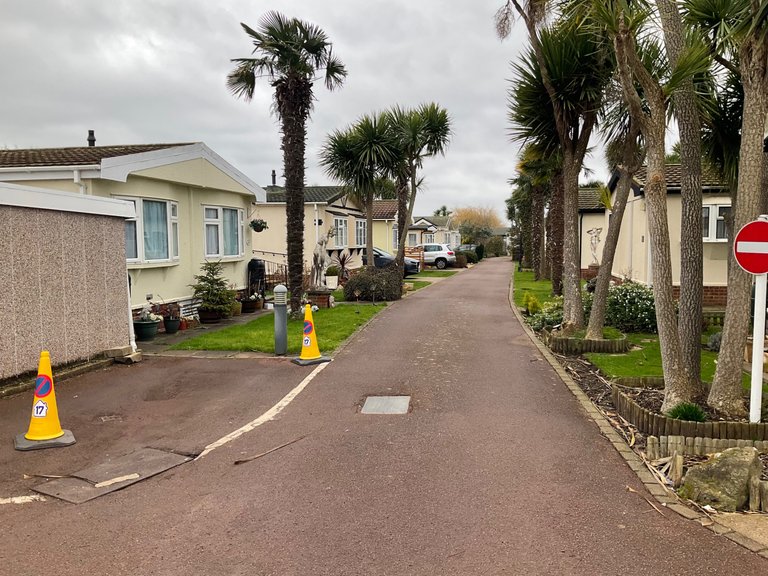 I am late to the HPUD party this month as I was busy visiting a temporary home on the south coast of England. I can't remember which part of the Park this is, but I am sitting in a cosy little hideaway filled with sunlight and sheltered from the winds.
It has been a busy few days learning how everything works, realising some of the things I brought with me are irrelevant and I'm missing some essentials! Never mind, that can all be sorted out over time. Meanwhile, I'm warm and snug and the internet works.
I visited a nearby co-working space: very friendly, free beverages and, interestingly, a climb up a stair ladder to get in. It's located in one of the old maritime arches surrounding the harbour, a very good use of space with a base level and then a mezzanine with a meeting room/radio studio underneath. I'm sure there were toilets as well.
I also popped into a weekly art club, held in a building where you can rent shared studio space, plus a programme of art classes and an exhibition space. The art club is a weekly discussion around a theme, led and facilitated by an art historian. There were eight of us this week discussing "Dance as Muse" and "Art as Agency".

HIVE POWER
I was ready - I needed about 18 HIVE to bring me to 78,000 HP - but it had to wait until Thursday. I'm on the way to 100,000 HP, maybe by the end of the year, maybe later, depending on what other exciting opportunities happen on Hive.

HBD - a dollar a day
I hit my first target for 2023 (1,500 HBD) a little while ago. Reading some of the excitement around HBD, I've just started to think about HBD savings as a place to deposit some of my other savings. Although interest rates have increased, nothing is approaching 20% interest. For fun, I've increased HBD savings to just over 1865 which will generate a (HBD) dollar a day.

XV Token - Launched 1 March Sales Close 10 May 2023
available for sale for 10 weeks from 1 March (1 billion available).
issued by SPinvest (@spinvest): gold standard investment and growth fund.
all HIVE from tokens sales invested in basket of 15 cryptos ranked in top 50.
cryptos held in offline wallets, some maybe earning APY.
basket re-balanced every six months, monthly reporting.
June 2025, SPinvest converts cryptos back to HIVE and buys back XV tokens.
This appeals to me: buy tokens, do nothing, cash out after two years.

ListNerds
I saw the other day that the ListNerds site is being re-built - that's great news. The CTP team have other interesting projects, including Veews, but I feel ListNerds has most to offer folks on Hive, especially small and new accounts.
Listnerds is great for content discovery, finding interesting posts and people to interact with and grow your network. There is also a free subscription where you can send one email a week - a really underused facility.
I still maintain that readers (receivers) need a better deal than the current arrangement - after all, the whole premise depends on a greater proportion of readers (receivers) to content creators (senders).
There are some niggly things: it would be great when you can block accounts so that you don't have to wade though old-style marketing posts, currently the most tedious thing about it. I'd still like a weekly report on the @listnerds account, providing standard information that you can quickly check.
But the potential benefits far outweigh the teething problems and it's great to see a crossover platform merging old and new technologies.




Page dividers courtesy of @barge | Saturday Savers banner by @raj808
---
---