#needleworkmonday | Making Spring Scarves - an easy knit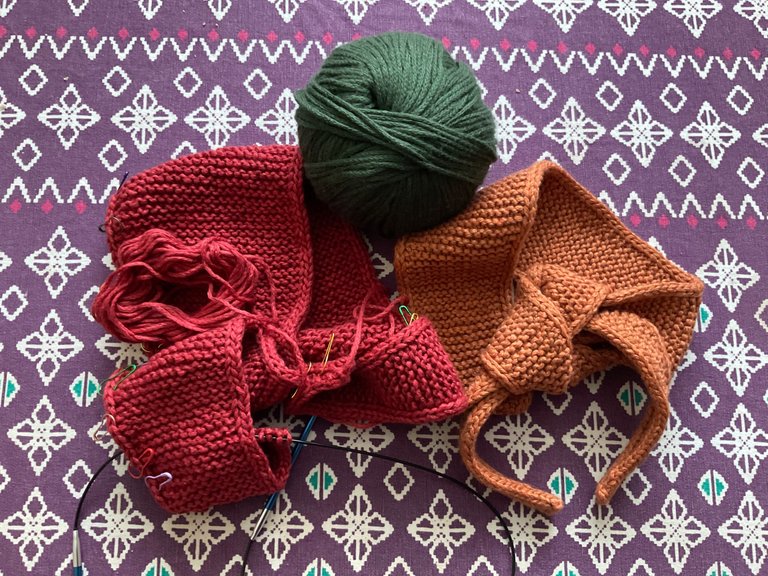 It's Easter Monday in England, a public holiday. It's raining, of course.
I remember one Easter where it rained the entire weekend, four days non-stop. I sat wrapped in a duvet watching films and eating chocolate eggs. I saw The Graduate for the second time and realised it was funny. That had passed me by the first time, some fifteen years or more earlier.
This Easter, though, I am ready for the rain, with some Spring scarves, just right for when it's still a little cool and you want something around your neck, or you fancy making a chic fashion statement 😁.
I've been very taken with the black neck ties worn by the characters in Our Flag Means Death, simple ribbons worn by men and women, either alone or with more fancy eighteenth century dress.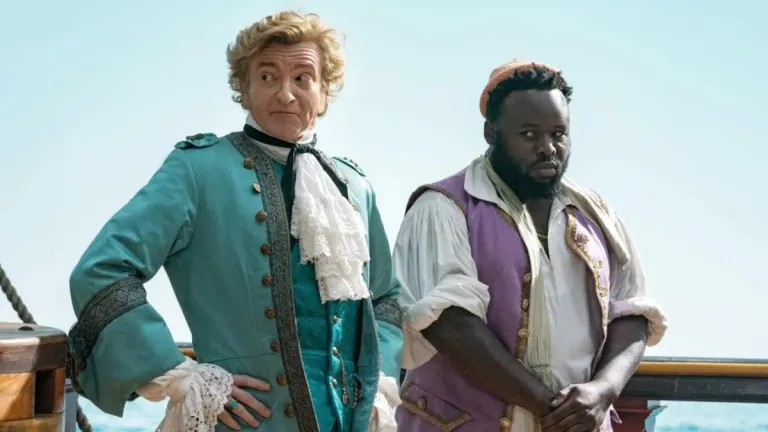 Source Rhys Darby and Samson Kayo from Our Flag Means Death, Rhys demonstrating the ornamental black ribbon tie.
Then I came across the Sophie Scarf by PetiteKnit literally all over the knitting Internet. Everyone has either made one, wants one, will make one, has six in different colours. It looked like the perfect choice for trying out my pirate fantasies (the ribbon tie is as far as I am prepared to go with pirate fantasies, I must stress, unlike the film Free Guy where I have made fashion outfits inspired by Guy, @molotovgirl and Antoine).
The Sophie Scarf comes in two sizes: short (wraps around the neck once) and long (wraps around the neck twice, and a little wider). It is fabulously easy for new knitters, mainly garter stitch, i-cord edges (easy to do) and simple increases and decreases. It doesn't need a lot of yarn, and the pattern explains how to adapt the pattern to use up small amounts of wool or other fibre.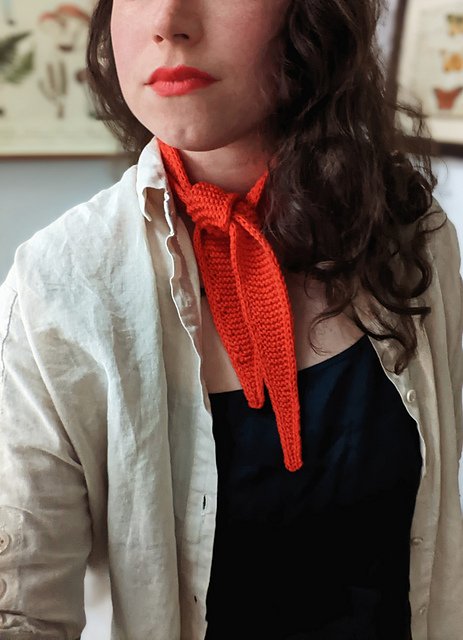 Source The short version - looking fabulous.
Even though the pattern is very easy, I did make mistakes on the first one (or hacked it, depending on your point of view). I left a greater interval between increases and decreases than the pattern gave. I like the thinner version that resulted, it's closer to the neck-tie idea.
I also changed the placement of the increases and decreases, I think that gives a better finish to my knitting. It takes a couple of hours to knit, which is ideal for picking up and putting down. I've made mine in Softyak DK, a lovely mixture of cotton, yak and nylon. It's very soft and silky, and has a beautiful sheen and drape.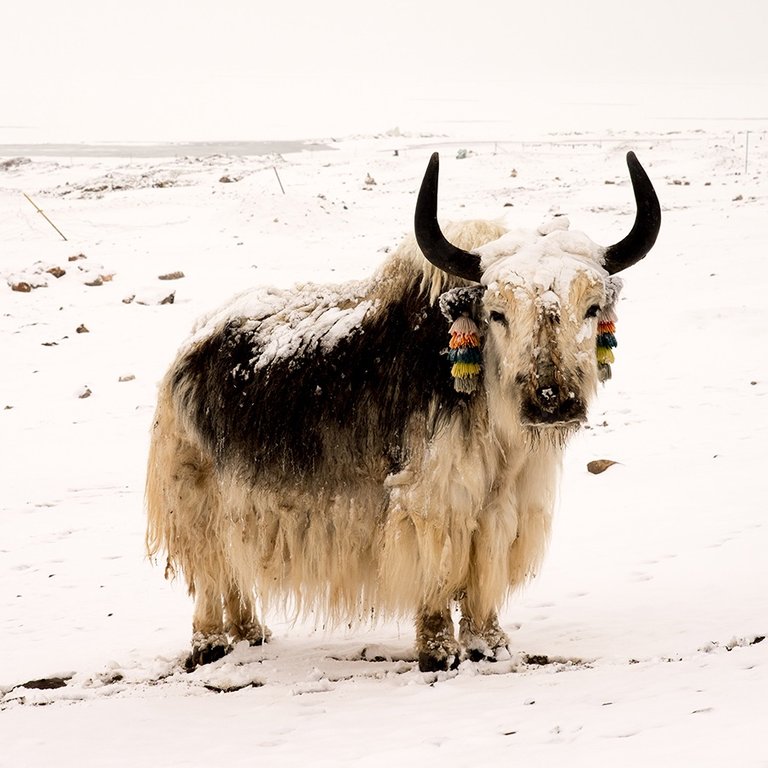 Source Yak is a scarce luxury yarn: each yak produces about 500g of suitable fibre, compared to 5-6kg from a sheep.
Yak is non-allergenic and non-irritating, it is odourless, wicks away moisture and is less prone to pilling than other woollen fibres. It's naturally anti static and anti-microbial. (Source)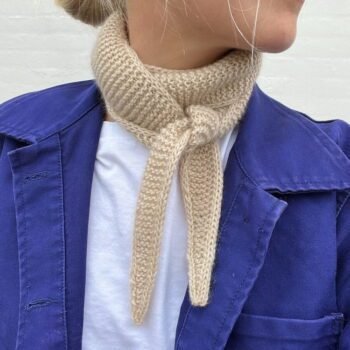 (Source) Long version of the Sophie Scarf. I'm going to use the green yarn for this.
More about yak yarn at Nimble Needles.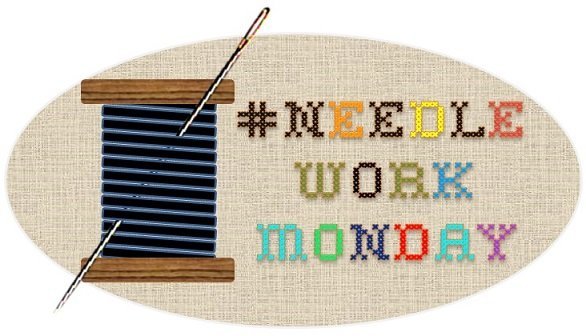 Part of Needlework Monday, the community for everything needles, fibre and fabric (FAQs).
Founded by @crosheille supported by @marblely, @kattycrochet, @lauramica, @neumannsalva and @romeskie.
---
---