A trial in Pob without the right to a defense / care
This will be my final publication, since within a trial, there is the right to a defense, but in POB, it is different, here you must simply accept and withdraw. @clixmoney @calumam @scholaris.
After the plagiarism issue, which the 3 of you sent me sources that I do not use, clarify that I had taken the information from the video of a channel called * top of impact * I repeat it again, you are not owners of the absolute truth.
Later I find that my publications are extensive and that is why I am a false person (As devil's lawyers you were excellent)
Now it turns out that they took me I don't know where and they found that I have an alternate account called @ Nana03, let's analyze this and see how a community is judged and without the right to anything.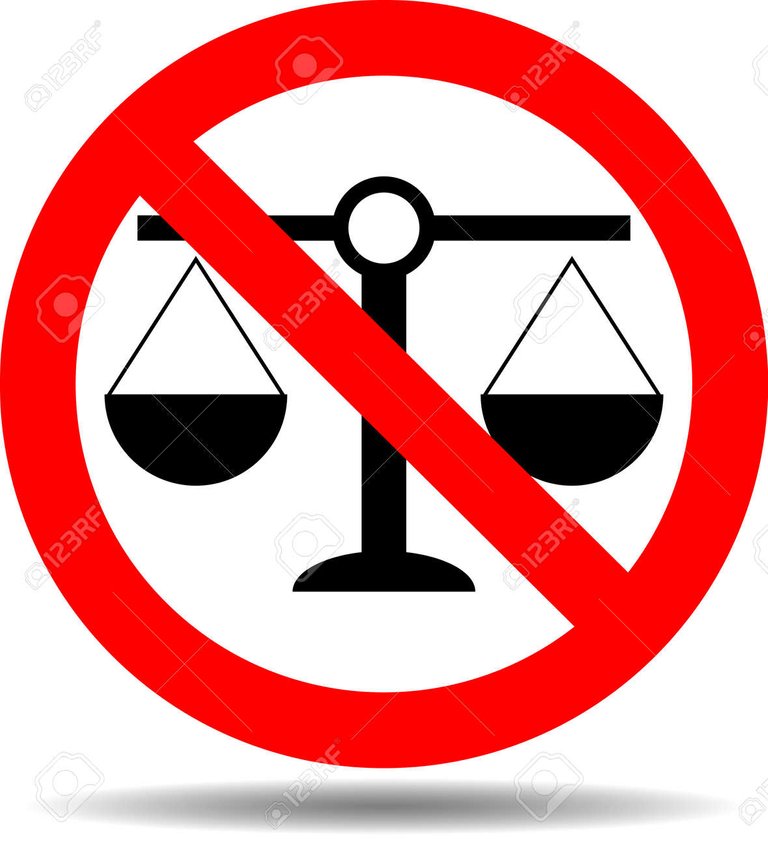 source
When I entered POB, my husband, who is Venezuelan, liked the platform and told his family that they are there, at that moment my sister-in-law called me to ask me to explain to a friend of hers that she was in need Since she has 2 children and the current situation there is very bad, I took the time to talk to this young woman named Norvis. I explain what I found, how she was helping me and she decides to enter POB, after this to make her first withdrawal, she could not find a way to do it, she did not understand and had an urgency and for them the little they had was a lot, So, I helped her transfer her funds, (I guess that's what links me to her in hive, it's the only logical explanation)
When I saw the accusation, I did not realize that it was Norvis, due to the fact that she is not my friend and the frustration I had, I just checked the account, I saw that it was Venezuelan and I did not arrive at the presentation, I just told them I wrote in discord and direct to @proofofbrain so that they would take all the actions with me, but not with someone innocent who had nothing to do with this situation.
I return to my reality and decide to simply give up despite having quit my job, despite having invited many others to come here, despite having known so much, sadly I gave up.
I went to the account of Nana03 and I go to the first post and it turns out that Nana is Norvis and I did not remember it, it is at that moment where I discovered the second failure of this judgment system in POB, Norvis or Nana03 as you want to tell it, it resides in Venezuela, is a mother and her support was this platform, I even remember when at first it did not suit her too and my sister-in-law called us and asked how she did to get more profits, because she was about to give up and we advised her that she should be patient and that everything it arrived calmly. She was given a second alternative since my husband works with Axie, but for her it was less complicated PoB and she stayed here learning.
I am from Panama and I have published that openly, I left my job, I uploaded content from my children, participated in contests that helped me a lot, such as @fireguardian which I consider a great person, from @vempromundo who is a humble human being and well, also in that of my accuser @calumam and it was fun with everything and its rules.
But the time has come to be judged without the right to anything, in my country, it is not difficult for me to get a new job or income, even more so, that I had already started a small business, but in Venezuela that girl will not have the same luck as me, and today I apologize @ nana03 it was not my intention at any time to cause you this problem, I think there are very good things in POB, but they should practice a little more humility and justice, since they are 2 extremely important things in one community.
What if I feel bad? Well, yes, very bad, because I liked this community, it helped me and I began to take a liking to many fun things, topics that helped me to acquire knowledge, people who made me laugh with their articles, I learned a lot from Brazil and I like that, I will miss each of those who took the time to interact, unfortunately 1 post was enough for them to destroy me, judge me and attack someone else.
I do not know where you POB judges will end up, but I can be sure that they are not perfect, and that what you point out they have also done, they have made mistakes and have deceived POB, they live in discord talking about all the community, blacklisting, planning to silence, poking fun, but that's not the right job.
I got tired of talking about issues of corruption in my articles, of failures in the system, of how a group with power controls us and it turns out that you judges are more of the same, how many times have you done it? judge? Have they taken the time to get to the end of everything, giving the defense the right to pass a final judgment? NEVER BECAUSE YOU OWN THE TRUTH.
Thank you POB community, it was nice. While I was here, it would be good if this entry was not taken away from a young woman who did nothing wrong, she only asked for help and I gave it to her, today she learned to get her money, to manage her hive account and I was inspired, I don't think it's fair, that apart from making a mistake with me, they also make it with someone else.
And to those who remain I say, be careful, anything can lead to a blacklist without having the right to defense. And they are not always right, they are also wrong, as they did with me, with sources that I did not look for and with an alternate account that does not exist and they simply harmed someone else.
---
Posted via proofofbrain.io
---
---