[ENG/PT-BR] 6,000 HP reached and the race continues!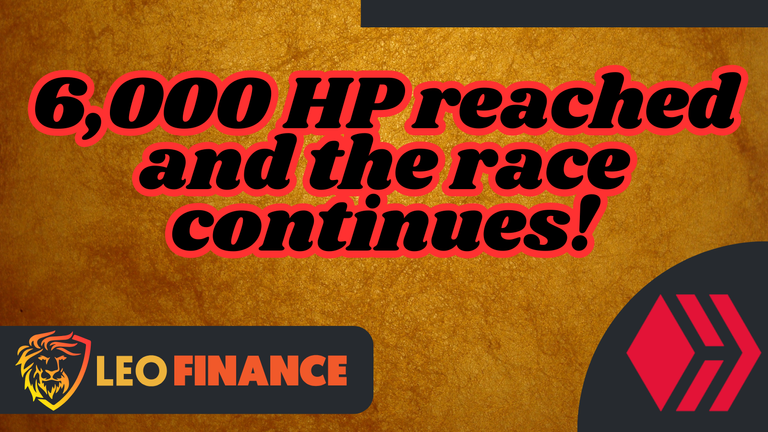 Good morning, my friends, I would like to share great happiness with you all: finally the 6,000 Hive Power (HP) was surpassed yesterday (09/20/2023) by this beautiful profile called Shiftrox.

This is the result of focused and serious work, always trying to bring the best content and/or at least the least lazy possible, because when you understand how Hive works and how valuable the issue of effort applied to a post is, it is basically This is what I've been doing for over a year.
It's not easy to maintain a standard routine of one post a day, but that's what I've been doing for a long time. I believe that I am reaping the fruits that I planted in the past, but, like every good person who wants to grow and want to be recognized, I do want to grow and become a reference here.
With that, I would also like to share some goals that I am aiming for and conclusions from some points of view that I have. Nothing too eccentric, but I would like to share these ideas with you.
---
Main Objective — 7,000 HP
I've already made this clear in some posts and threads, but, in case you haven't seen it yet, my main goal at the moment is to reach 7,000 Hive Power (HP) by the end of this year, so I now have 101 calendar days to reach that milestone.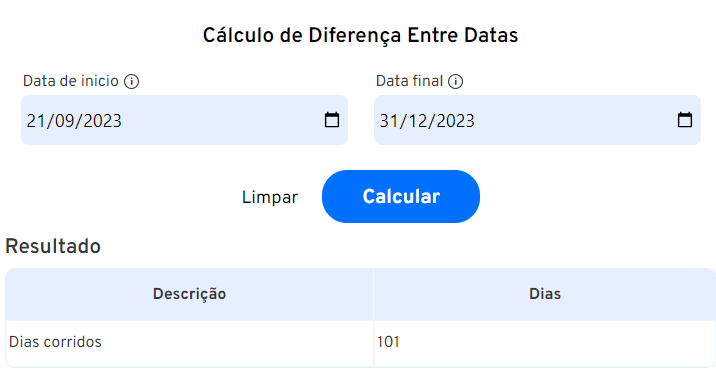 Source
I believe that only with the posts I can reach this value, but, to help, I am already collecting liquid hive to be able to carry out Power Up (PU) to ensure I get there.
It's been a while since I performed a PU, I just increase my HP by returning posts and curating votes. So as I said, I'll start buying more Hive, making some PUs and I'm sure that if I keep up the pace I'm going at and if God allows me to be healthy, I'll reach that 7k HP mark.
This milestone will be something incredible to achieve to close the year with a flourish. As I've said a few times, HP is our commitment to Hive, that we're not just collecting and spending or that we're just hanging out here. I believe that having high and effective HP in your account is, in fact, a form, a pact of trust and that you believe that Hive will be the social network of the future.
---
Manual HP Check
I also started to manually control how much HP I have gained, although there are great tools for observing the growth of our account, this time I also chose to conduct a more dedicated control, although I won't take it day by day, just some specific periods.

In the image above, for example, I have the dates and how much HP I had that day. In the day difference column, how many days have passed and then how much HP has increased. Finally, the relationship between how many days have passed and how much HP I made per day, an average.
As we can also see, in 16 days, I achieved 227.498 HP, which gave an average of 14.218625 HP. I believe that this way I will know better how the results of my content production are going. I continue to do this very randomly and I want to improve this control, one idea is to do it weekly, every Sunday, for example, or every 15 days, maybe that's a good idea too.
---
HP Controlled Delegation
I've noticed over the last few months how strange it is for some accounts that have a lot of HP to actually have little effective HP. Accounts with 10k HP, but which delegate practically more than 90% of their HP, therefore, their real effective is very low.
Looking at the image below, we can see again:

So, knowing the importance of having an effective HP, which helps both with the curation of my profile and with feedback to the author I voted for, I have a personal rule of delegating a maximum of half (50%) of my real HP. This way I can help projects that I believe in, in addition to helping other authors.
I think this way is a perfect balance between growing both individually and at the same time, helping the community as a whole.
---
HBD at Savings.
Finally, another goal I managed to achieve was to put $50 HBD into Savings, therefore, now I will leave this amount alone and the part of HBD that I was putting here, I will direct to the purchase of Hive.

I believe this value is a good size for now, while now the focus is completely on increasing my HP, I will need the HBD to buy Hive and carry out this process.
---
Anyway, these are my objectives and conclusions for the moment. I really hope to be able to contribute more and more to the community, grow and improve my content, so that I can be a reference for everyone in terms of persistence and evolution.
Thank you very much to everyone who donated a little of their time to read. To the next!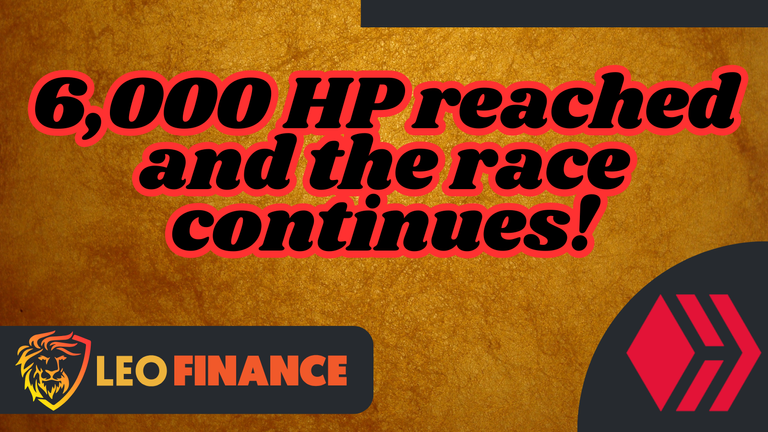 Bom dia, meus amigos, gostaria de compartilhar uma enorme felicidade com todos vocês: finalmente a linha de 6.000 Hive Power (HP) foi ultrapassada na data de ontem (20/09/2023) por este lindo perfil chamado Shiftrox.

Isso é o resultado de um trabalho focado e sério, em tentar sempre trazer o melhor conteúdo e/ou no mínimo o menos preguiçoso possível, pois ao entender como a Hive funciona e como é valioso a questão do esforço aplicado em uma postagem, é basicamente isso que faço há mais de 1 ano.
Não é fácil manter uma rotina padrão de uma postagem por dia, mas, é o que faço a bastante tempo. Acredito que estou colhendo bem os frutos que plantei no passado, mas, como toda boa pessoa que quer crescer e quer ser reconhecida, desejo, sim, crescer e me tornar uma referência aqui dentro.
Com isso, gostaria de compartilhar também, alguns objetivos que estou visando e conclusões de alguns pontos de vista que tenho. Nada muito excêntrico, mas, gostaria de dividir essas ideias com vocês.
---
Objetivo Principal — 7.000 HP
Esse eu já deixei claro em algumas postagens e alguns threads, mas, caso você ainda não tenha visto, meu objetivo principal no momento é chegar em 7.000 Hive Power (HP) até o final deste ano, então agora tenho 101 dias corridos para alcançar essa marca.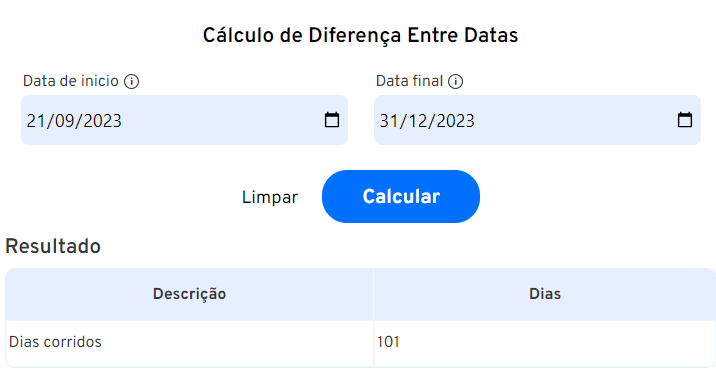 Fonte
Acredito que apenas com as postagens consigo chegar nesse valor, mas, para ajudar, já estou juntando hive liquido para poder realizar Power Up (PU) para garantir que chegarei lá.
Já faz algum tempo que não realizo um PU, apenas aumento o meu HP com o retorno de postagens e curação dos votos. Então como dito, começarei a comprar mais Hive, fazer alguns PUs e tenho certeza que se manter o ritmo que estou e se Deus me permitir ter saúde, chegarei nessa marca de 7k de HP.
Essa marca será algo incrível de conquistar para fechar o ano com chave de ouro. Como já disse algumas vezes, o HP é o nosso compromisso com a Hive, de que não estamos apenas juntando e gastando ou que estamos a passeio aqui. Acredito que ter o HP alto e efetivo em sua conta é, na verdade, uma forma, um pacto de confiança e de que você acredita que a Hive será a rede social do futuro.
---
Verificação Manual de HP
Comecei também a fazer um controle manual de quanto HP tenho conquistado, apesar de existir ótimas ferramentas para observar o crescimento da nossa conta, desta vez optei por também conduzir um controle mais dedicado, apesar de que não pegarei dia por dia, apenas alguns períodos específicos.

Na imagem acima, por exemplo, tenho as datas e quanto tinha de HP naquele dia. Na coluna de diferença de dias, quantos dias se passaram e depois quanto de HP aumentou. Por fim, a relação entre quantos dias se passaram e quanto de HP efetuei por dia, uma média.
Como podemos observar também, em 16 dias, consegui 227,498 HP, o que deu uma média de 14,218625 HP. Acredito que assim saberei melhor como anda os resultados da produção do meu conteúdo. Continuo fazendo bem aleatório isso e quero melhorar esse controle, uma ideia é fazer semanal, todo domingo, por exemplo, ou a cada 15 dias, talvez seja uma boa ideia também.
---
Delegação Controlada de HP
Percebi durante os últimos meses, como é estranho algumas contas que possuem muito HP terem, na verdade, pouco HP efetivo. Contas com 10k de HP, mas que delegam praticamente mais de 90% do seu HP, sendo assim, o seu real efetivo é bem baixo.
Observando a imagem abaixo, podemos observar novamente:

Então, sabendo da importância de ter o HP efetivo, que isso ajuda tanto na curadoria para o meu perfil, como no retorno para o autor que votei, estou com a regra pessoal de delegar no máximo metade (50%) do meu HP real. Assim consigo auxiliar os projetos que acredito, além de ajudar outros autores.
Penso que essa forma seja um equilíbrio perfeito entre crescer tanto individualmente e no mesmo momento, auxiliar a comunidade na totalidade.
---
HBD no Savings.
Por fim, outro objetivo que consegui alcançar foi de colocar $50 HBD no Savings, sendo assim, agora deixarei numa boa esse valor e a parte do HBD que estava colocando aqui, direcionarei para a compra de Hive.

Acredito que este valor está de bom tamanho por enquanto, enquanto agora o foco é totalmente em aumentar o meu HP, precisarei do HBD para comprar Hive e realizar este processo.
---
Enfim, estes são meus objetivos e conclusões para o momento. Espero muito poder contribuir cada vez mais para a comunidade, crescer e melhorar o meu conteúdo, para poder ser uma referência para todos de persistência e evolução.
Muito obrigado a todos que doaram um pouco do seu tempo para ler. Até a próxima!


Delegate your HP to the hive-br.voter account and earn Hive daily!
🔹 Follow our Curation Trail and don't miss voting! 🔹
Image Credit: Banners created by me in Canva
Posted Using LeoFinance Alpha
---
---