I reached 2K HP, my tokens and goals for Hive!
Você pode conferir a postagem em PT-BR!
---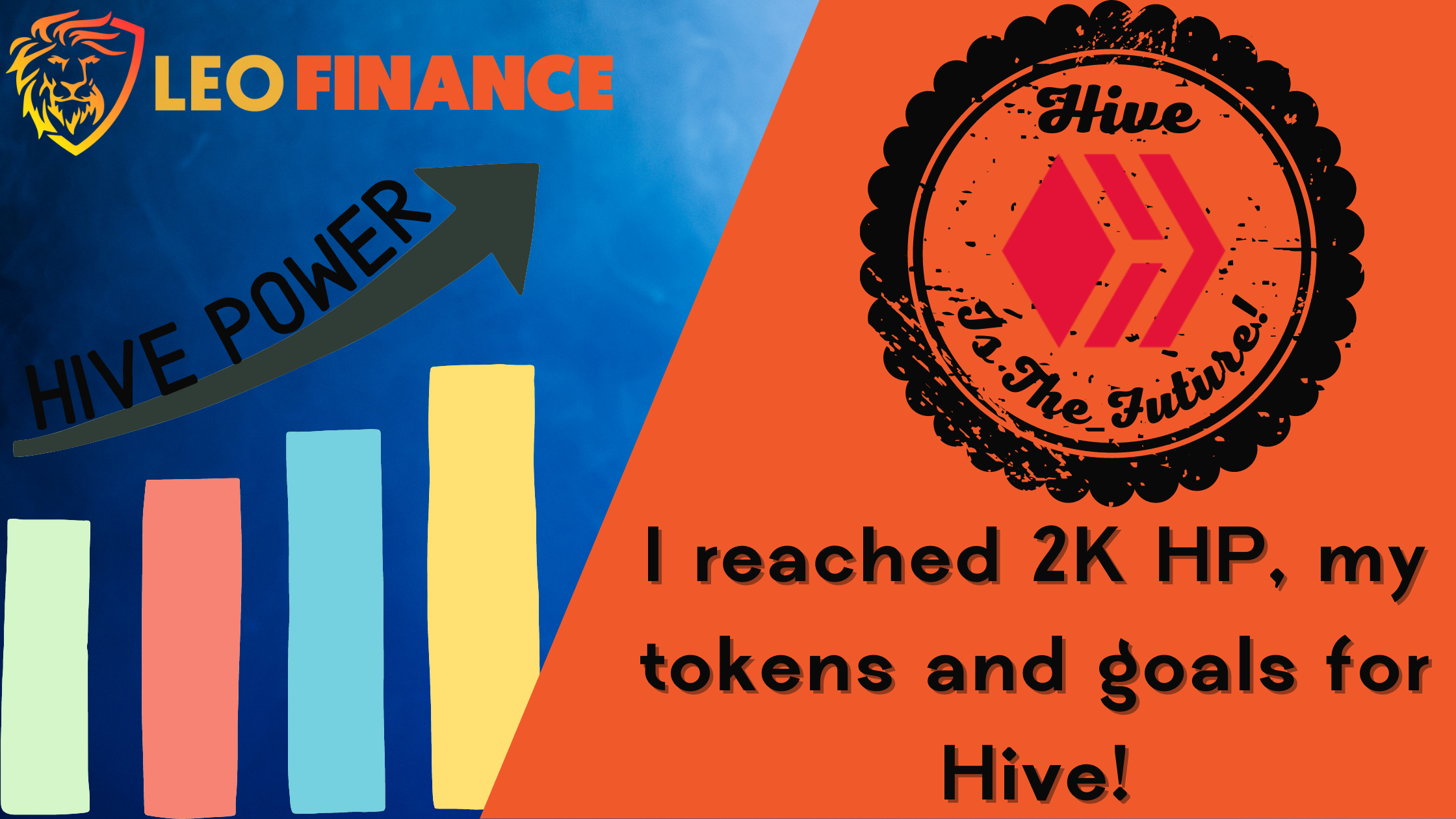 Source

Introduction
Today is a national holiday here in Brazil, September 7th, independence day and by incredible coincidence, here we are at Hive, trying to conquer our financial freedom, outside the already built molds of our society.
Many people post about their portfolio here on Hive, they usually talk about how many Tokens have in Stake, their Hive Power, your goals and objectives. It's been a long time since I shared how my career is going and what the focus I'm taking and that's why I decided to talk about this subject.

Routine and Processes
Starting with the routine about the Tokens, I don't usually sell all of them. What I usually do is put in Stake or else the 50/50 process, i.e. 50% put in Stake and the other 50 sell.
With this sale, the process I follow is to take this SWAP.HIVE and convert it into Hive and with that Power Up every first day of the month, due to the PUD (Power Up Day) event.
---
Tokens
So with my routine currently focused on Hive games and projects that involve this segment, I'm a very interesting amount in Stake of the main Tokens of this area.
I will only consider 2 decimal places after the comma:
SPT (Splinterlands): 106,976.38
THGAMING: 41,593.84
ONEUP: 15,571.65
PGM: 1,405.48
MINTHAGG: 10 (THGAMING Miner)
In the case of THGAMING I still have a total of 22,126.50 in POOL SWAWP.HIVE:THGAMING.
Other Tokens that are also featured are:
NEOXIAN: ​​10,059.91
POB: 4,278.47
CENT: 3,638.54
VYB: 3,146.77
PIMP: 2,243.06
LEO: 194.91
BEE: 154.23
I believe that these are very expressive numbers, if you think that one day I started from scratch, they are very encouraging values ​​that show the strength of my profile.
---
Hive Power
The process of raising the HP of my account and perhaps that of the vast majority of people here is through posts. With a total focus on trying to complete the 2 weekly challenges of Splinterlands, the most popular and profitable at the moment.
Of course I don't stop there, I come from a good story with hive, where at first I made 2 posts a day and now that things have improved a lot, I try to make at least 1 post a day. Below, my earnings in the last 30 days in relation to HP:

Source
So the organic 2000 Hive Power value was finally reached:

I still have good delegations from the Brazilian community, which in this case are @matheusggr and @wiseagent. An honor on my part and I also have a huge thanks for the trust placed in me for this.

Next Objectives
With my profile coming in at just over 2k HP, I'm considering changing my goals. To accelerate this HP gain, I was using the HBD gained in the posts to buy Hive and perform the Power Up.
Now I will focus on using HBD in Splinterlands, as shown in the post:
I want to place summoners at level 3 and after that, each element's essential and neutral cards at their ceiling levels for these summoners to use at maximum efficiency.
Continuing with the posts obviously and even more focused on showing this evolution, because I believe that showing what works and what doesn't, to pass the experience on to people who are starting in the hive is important.
On the issue of Tokens, keep focusing on those involved with hive games and a special look to grow with LEO, BEE and CTP, projects that I find very interesting.

Conclusion
Every day is a new opportunity to do more and better. Here I showed part of my portfolio, but there are some other Tokens that I have a lot, but apparently their project is no longer in that breath.
With that, I listed the ones that I consider most active and important, or that should at least be in my view. Now it's time to improve on Splinterlands to conquer new flights without losing the taste for the posts that I like so much and make me happy.
Thank you for staying here with me! Until the next post!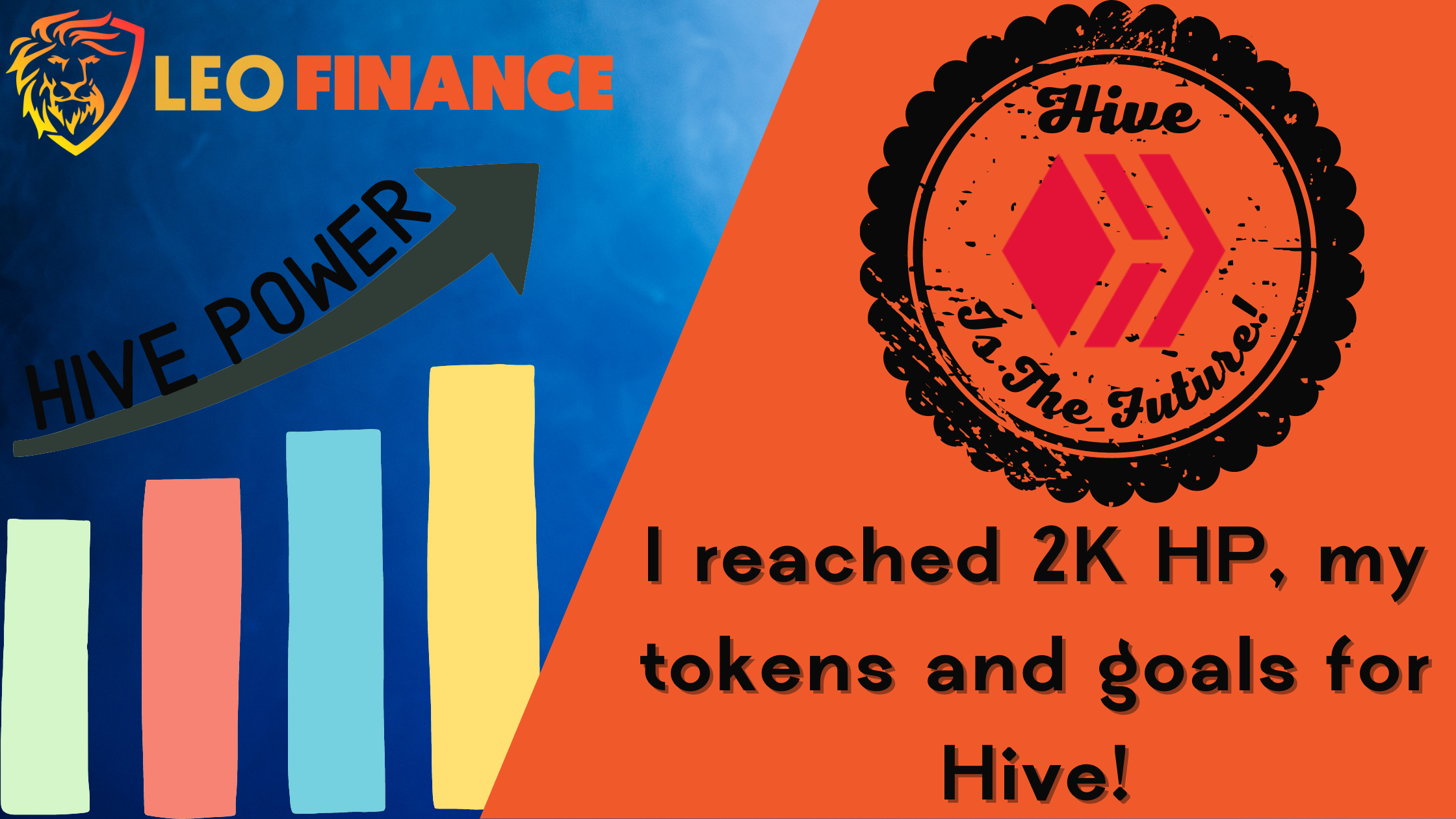 Fonte

Introdução
Hoje é feriado nacional aqui no Brasil, 7 de Setembro, dia da independência e por incrível coincidência, aqui estamos na Hive, tentando conquistar a nossa liberdade financeira, por fora dos moldes já construídos da nossa sociedade.
Muitas pessoas postam sobre o seu portfólio aqui na Hive, elas costumam falar sobre quantos Tokens possuem em Stake, seu Hive Power, suas metas e objetivos. Havia um bom tempo que não compartilhava como está a minha carreira e qual o foco estou tomando e por isso decidi falar sobre este assunto.

Rotina e Processos
Iniciando pela rotina sobre os Tokens, não costumo realizar a venda total deles. O que geralmente faço é colocar em Stake ou então o processo de 50/50, ou seja, 50% colocar em Stake e os outros 50 vender.
Com essa venda, o processo que sigo é pegar esse SWAP.HIVE e converter em Hive e com isso realizar Power Up todo dia primeiro do mês, por conta do evento PUD (Power Up Day).
---
Tokens
Então com a minha rotina focada neste momento nos jogos da Hive e dos projetos que envolvem este segmento, estou com uma quantidade bem interessante em Stake dos principais Tokens desta área.
Vou considerar apenas 2 casas decimais após a virgula:
SPT (Splinterlands): 106.976,38
THGAMING: 41.593,84
ONEUP: 15.571,65
PGM: 1.405,48
MINTHAGG: 10 (THGAMING Miner)
No caso da THGAMING ainda tenho um total de 22.126,50 na POOL SWAWP.HIVE:THGAMING.
Outros Tokens que também tem um destaque são:
NEOXIAN: 10.059,91
POB: 4.278,47
CENT: 3.638,54
VYB: 3.146,77
PIMP: 2.243,06
LEO: 194,91
BEE: 154,23
Acredito que são números bem expressivos, se pensar que um dia iniciei do zero, são valores bem animadores que mostra a força do meu perfil.
---
Hive Power
O processo de subir o HP da minha conta e talvez o da grande maioria das pessoas aqui é por meio de postagens. Com o foco total em tentar realizar os 2 desafios semanais do Splinterlands, os mais populares e rentáveis no momento.
Claro que não paro por aí, venho de uma boa história com a hive, onde no começo cheguei a realizar 2 postagens por dia e agora que as coisas já melhoraram bastante, tento fazer pelo menos 1 post por dia. Abaixo, os meus ganhos nos últimos 30 dias em relação ao HP:

Fonte
Então o valor de 2.000 Hive Power orgânico foi finalmente alcançado:

Conto ainda com boas delegações da comunidade brasileira que no caso são do @matheusggr e do @wiseagent. Uma honra por minha parte e também tenho um enorme agradecimento pela confiança em mim depositada para isso.

Próximos Objetivos
Com meu perfil chegando em um pouco mais de 2k de HP, pondero mudar meus objetivos. Para acelerar esse ganho de HP, estava utilizando o HBD ganho nas postagens para comprar Hive e realizar o Power Up.
Agora, focarei em utilizar o HBD no Splinterlands, como mostrado na postagem:
Quero colocar os invocadores no nível 3 e depois disso, os cards essenciais de cada elemento e neutros em seus níveis teto para o uso desses invocadores com eficiência máxima.
Continuar com as postagens obviamente e até com mais foco em mostrar essa evolução, pois acredito que mostrar o que dá certo ou não, para passar a experiência para pessoas que estão começando na hive seja importante.
Na questão dos Tokens, continuar com foco naqueles envolvidos com os jogos da hive e um olhar em especial para crescer com LEO, BEE e CTP, projetos que considero bem interessantes.

Conclusão
Cada dia é uma nova oportunidade para fazer mais e melhor. Aqui mostrei parte do meu portfólio, mas, tem alguns outros Tokens que possuo bastante, mas aparentemente o projeto deles não está mais com aquele fôlego.
Com isso, listei os que considero mais ativos e importantes, ou que deveriam pelo menos ser na minha visão. Agora é melhorar no Splinterlands para conquistar novos voos sem perder o gosto pelas postagens que tanto me agradam e me fazem feliz.
Obrigado por permanecer aqui comigo! Até a próxima postagem!

Image Credit: banners created by me in Canva and the icons can be found at icons8.
---
🎮 Referral Links 🎮
---

Projeto de Curadoria HiveBR | HiveBR Curation Project
---
Follow Me On Social Media
Posted Using LeoFinance Beta
---
---