Creative Sunday ☀️ :) Frog 🐸 ( Motion Toy making) .

---
🌟 Creativity is Power 🌟
✨ DIY PROJECT ✨
Frog 🐸 ( Motion Toy making)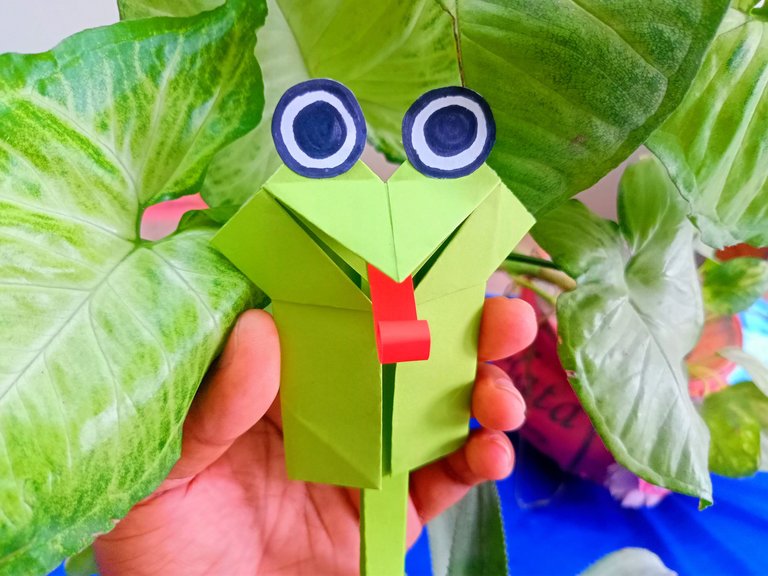 Hello dear #hive friends 🤗 This is your friend @shopnilhasan right back to you. Hopefully all are well and in a sound health. Today is Sunday and I want to participate in #creative-sunday contest. Today I am going to make Frog 🐸 with paper and this is a motion toy. My daughter Elma just liked it very much. Guys Let's start the Diy Project.

"Necessary Meterials"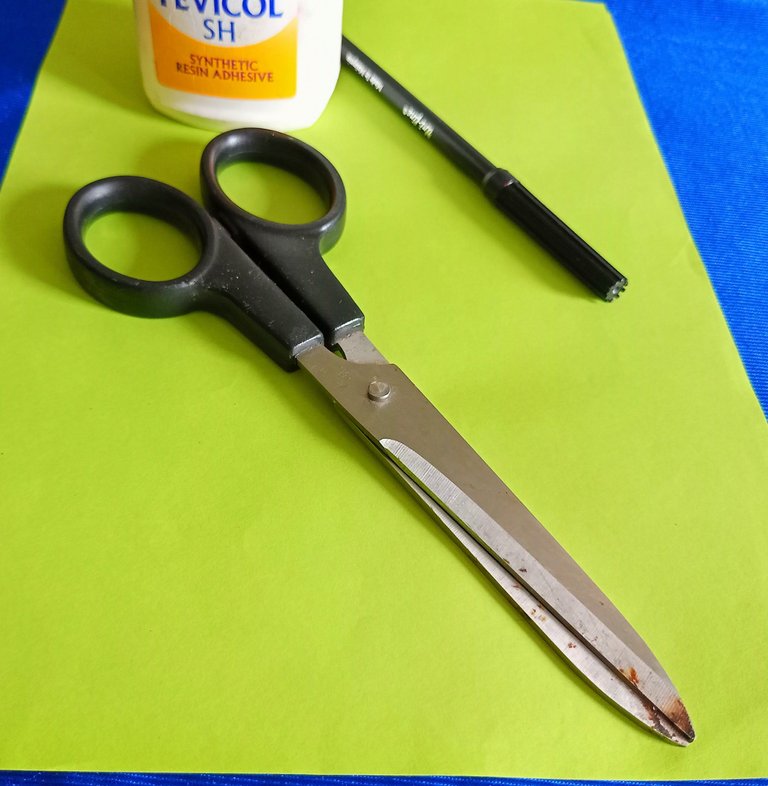 Colour paper
Pencil
Scale
Scissor

🪄Making Process 🪄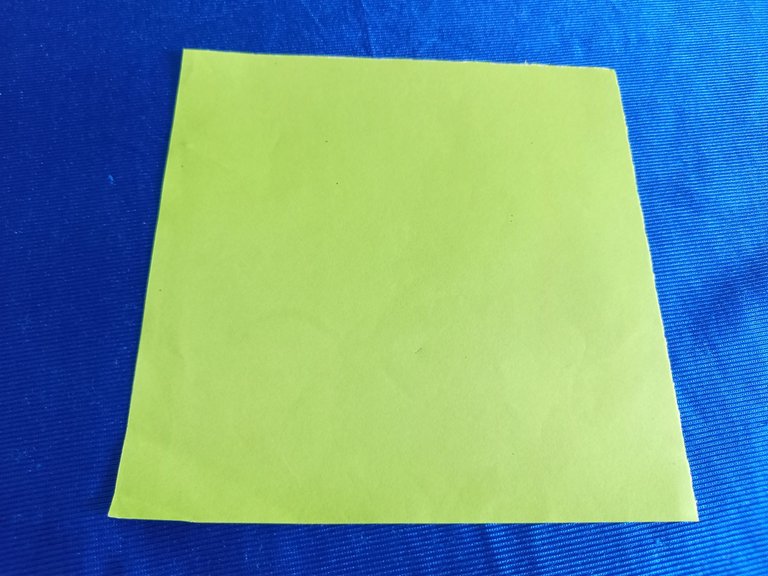 On the first step I took green color paper and cut it 15 ❌ 15 cm in piece.
It's time to fold our paper. Firstly i fold it in the middle of the paper. Then I folded other side of the paper.
Now I folded this paper upper part to middle. Then folded four corners in same way.
Now I folded full folding paper. Then fold it upper to down portion both side. Now i folded full paper. Then folded it left side to right side. Again folded it right side to left side. After that I give a folding upper part to down.
Now I fold it again and opened the upper angle part on both side. That is really looking ears.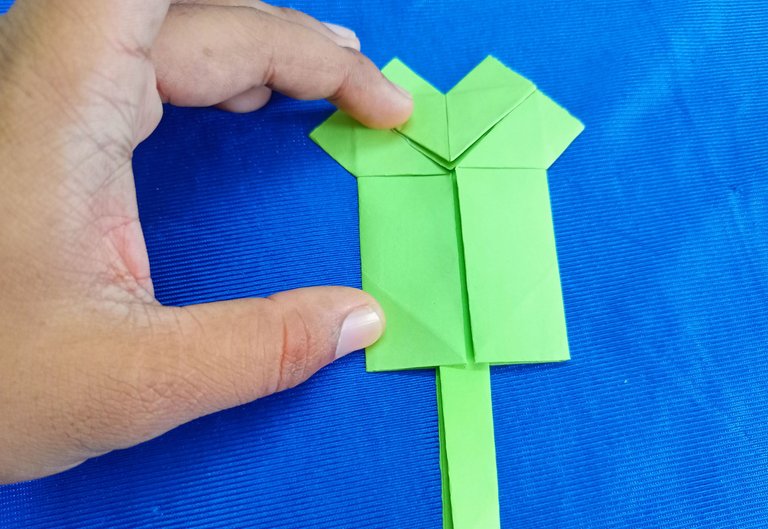 Now it's time to make it Motion Toy. Firstly I took s paper 6 ❌ 15 cm size. Then fold it two times in middle. Now i attached it on the upper head side of this toy. This paper will move our toy.
🔧making progress 🔧
--
Now i will make two cute eyes 👀. I took a white paper. Then draw Two eyes on it. Now i cutt Those eyes. After that I attached it with the body of Frog 🐸.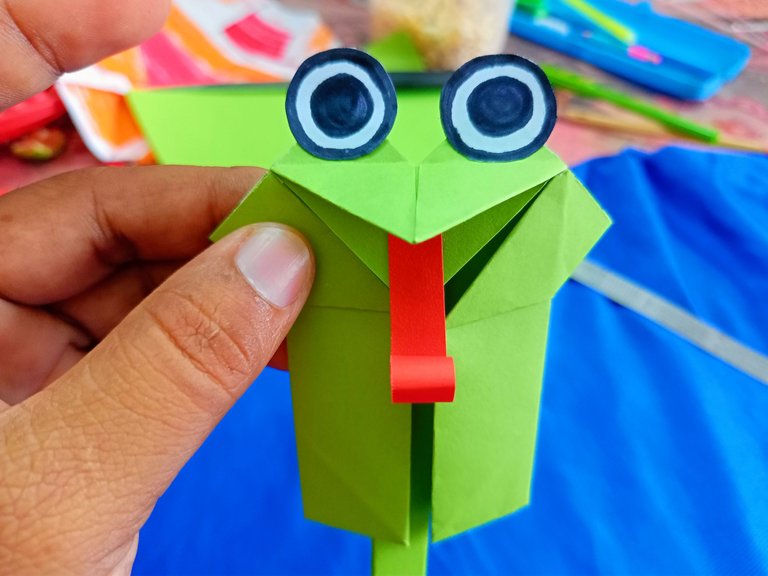 Now I cutt a thin red paper to make its the tongue. Then fold it's front side. Lastly i attached it on his mouth with glue. It's all completed. Time to showdown 🤗
🪄 Presentation 🪄
--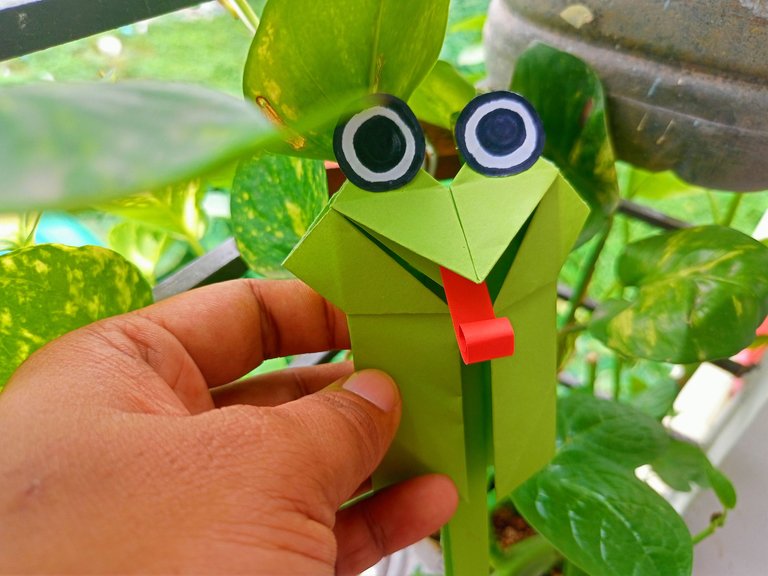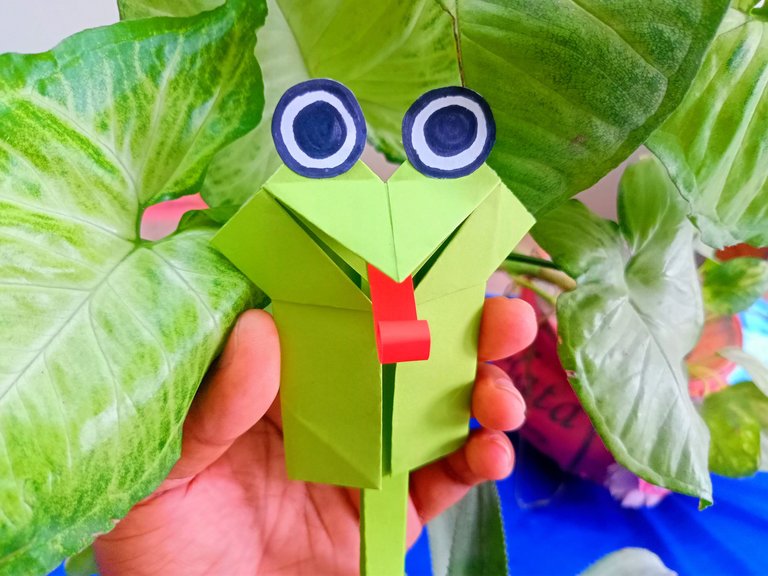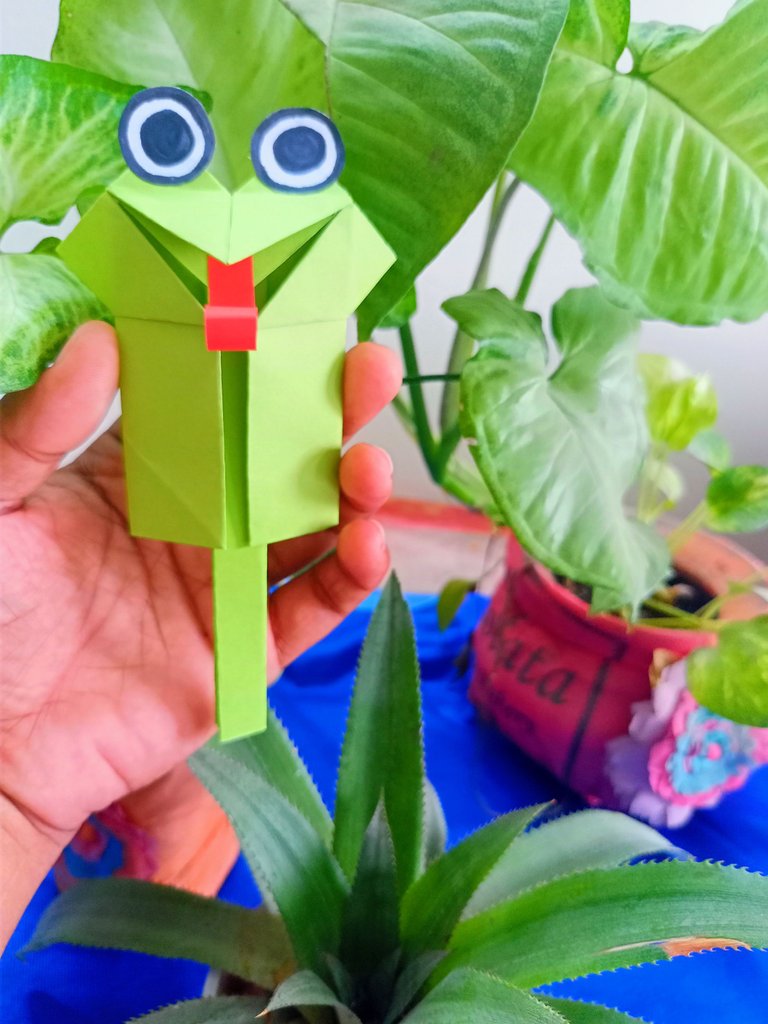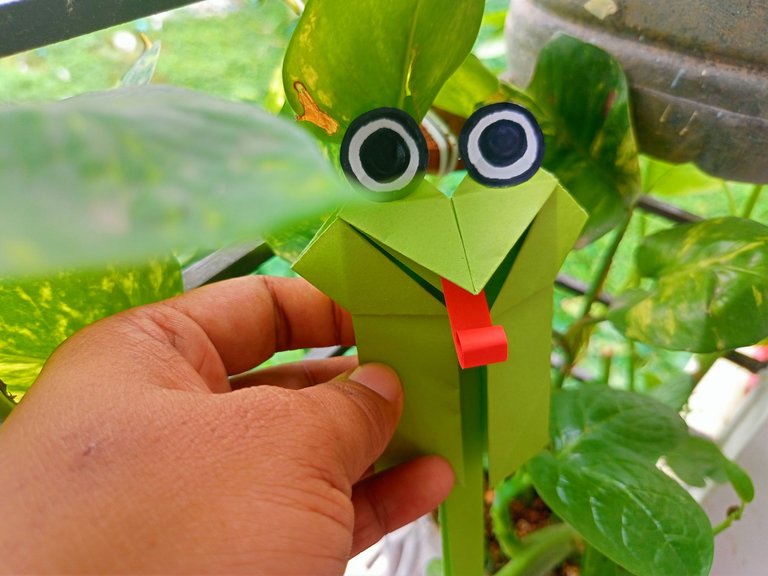 🐸 F͜͡e͜͡e͜͡l͜͡i͜͡n͜͡g͜͡s͜͡ a͜͡b͜͡o͜͡u͜͡t͜͡ m͜͡a͜͡k͜͡i͜͡n͜͡g͜͡ F͜͡r͜͡o͜͡g͜͡ 🐸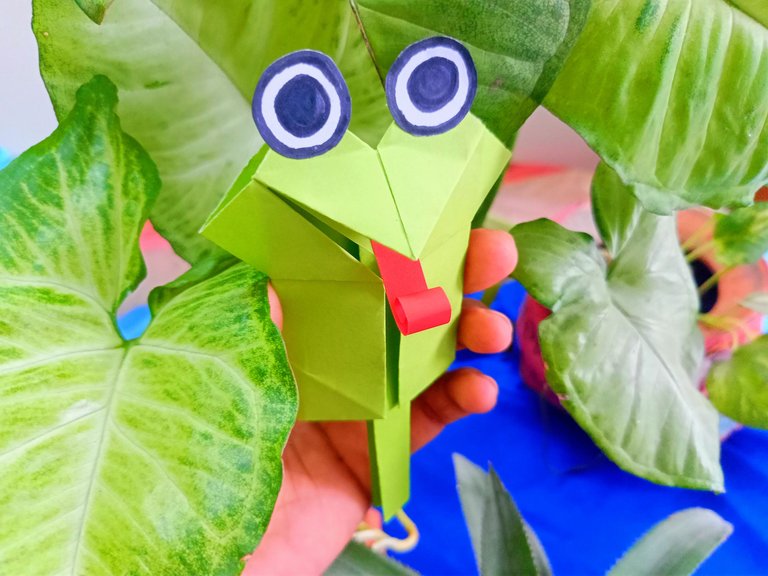 This kind of work really makes me happy ☺️ Diy project always learning process. Today my daughter Elma was very pleased to see this paper 🐸 frog. She played with this frog for sevaral times.
T͜͡h͜͡i͜͡s͜͡ i͜͡s͜͡ t͜͡h͜͡e͜͡ g͜͡i͜͡f͜͡t͜͡ f͜͡o͜͡r͜͡ m͜͡y͜͡ h͜͡i͜͡v͜͡e͜͡ F͜͡r͜͡i͜͡e͜͡n͜͡d͜͡s͜͡

| Subject | Frog 🐸 ( Motion Toy making) . |
| --- | --- |
| Camera details | Realme c-25 |
| Location | pinmapple code |

---
▶️ 3Speak
---
---