Leofinance: engage, network, learn and earn.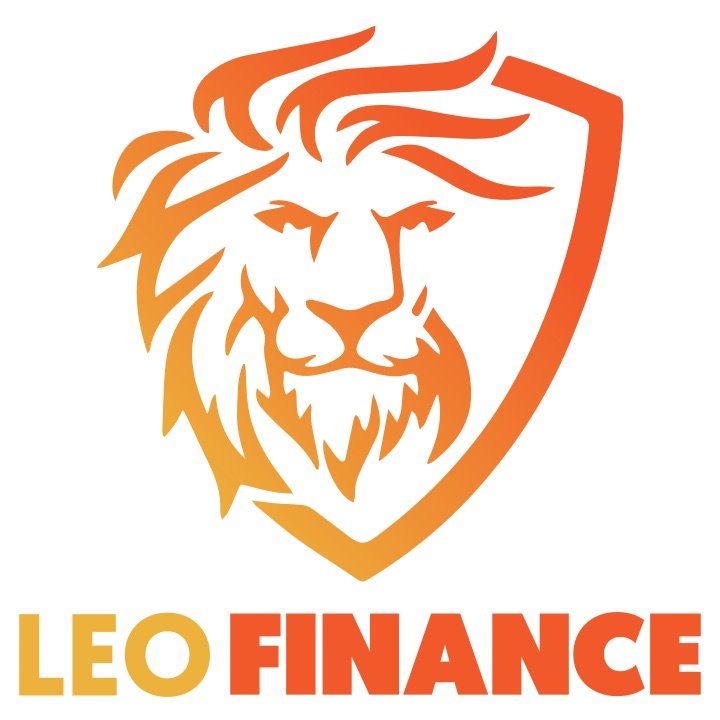 Leofinance: what is it, why should you join, and how does it work?
In this post I give you an overview, which is based on my three plus years on this platform.
What is Leofinance?
A social media blogging platform.
What is social media?
Social media is a internet based platform, where people share pictures, stories, information, songs, memes and other forms of content usuaully for free, as in there is no mechanism for them to get paid.
Examples of social media platforms include Facebook, Twitter, TikTock and YouTube.
What is tokenization?
Tokenization is a term suggesting that there is a mechanism, by which the people who post the content such as pictures, stories, information, songs, memes on the social media platform can be paid in tokens, specifically cryptocurrency tokens.
What are cryptocurrency tokens?
Bitcoin, Ethereum, Doge, and other Doggie coins or Meme coins are also cryptocurrency tokens.
Why would I want to earn cryptocurrency tokens?
Because these tokens have monetary value, and by earning tokens for your content like pictures, stories, information, songs, memes which are normally published on the social media platform for free you capture the monetary value for the attention of others your content attracts.
Why join the social media platform called Leofinance?
You should join the Leofinance social media platform called Leofinance if you like to read, write or talk about cryptocurrency, finance, investments, real estate, decentralized finance, football, soccer, photography, stamp collecting, you decide.
Yes you can also blog here about other topics, which is a recent change. So the community is getting use to it.
You should also join if you want to be an owner of your account and your content. The social media applications like Facebook, Twitter and YouTube are wonderful at what they do, and they provide you a platform to potentially reach millions of viewers. Plus YouTubegives you the opportunity to make money. But you don't own your account or your content. Leofinance is different. You own your account. You own your content. Leofinance is censor-ship resistent, which means Your content can only be taken down in extreme circumstances.
The preferred way to deal with content you don't like is to mute it, and stop rewarding it. The stuff you make belongs to you, and if people don't like it, they block you, so they don't have to look at your stuff, or listen to your videos, but your blog with your writing or your videos stays up.
Let's talk a little about earning money or the cryptocurrency token called Leo.
Remember when I said this was a tokenized social media platform? As in you can earn cryptocurrency tokens for your content? Well the token you earn on Leofinance is called Leo. LeoFinance is a blockchain-based social media platform for crypto & finance content. Our tokenized blogging app allows users and creators to engage and share content on the blockchain while earning LEO token rewards.
#Source: Leo FAQ
So basically content producers get paid, consumers of content get paid.
Let's talk about Content Creators and Content Consumers.
Create Content
*Content creators on LeoFinance earn LEO token rewards for publishing blog posts about crypto and finance. Content is stored on the new type of digital archive called a blockchains. And more specifically the Hive blockchain, which is a decentralized application.
Content Rewarding
Leofinance operates on an upvote economy model.
Users can buy the token, then press a button called Staking to unlock the power called LEO POWER. Leo Power gives them the ability to upvote content, and reward content producers with Leo Tokens.
The great thing is that if you upvote you earn 50% or one half of your vote. So you give rewards and you also reward yourself. This is the Upvote Economy, and it allows people who consume content to reward content creators. Think of it as NOT buying the pictures or stories, just rewarding the content producers and rewarding yourself. This means in this economy you can earn by making content or by enjoying content.
Content creation versus content rewarding.
This means you can earn by making content. And you can earn by supporting content creation by upvoting, and you earn by rewarding content. This earning by rewarding is more passive then content creation, but still active act of reading, listening, viewing and assigning value. A subjective process, but most rewards in life are subjective.
So you get paid for your writing, pictures, memes or videos. And the people who give you upvotes get paid also.
Money versus Community
I know there's a big emphasis on making money, but Leofinance is more then just a way to make money by posting content, like information about cryptocurrency and finance. It's really a community to learn about crypto, writing about crypto, video blogging about crypto and ask questions about crypto. A very important aspect of community is engagement. Leofinance.io has a specially constructed earning and shuttle social pressure, which influences the people who join first to make money by insuring the people who come after them earn money also. So be patient, read, engage with people, ask questions and be sure to join the Leofinance Discord! Here!
Last but not least, How do you join?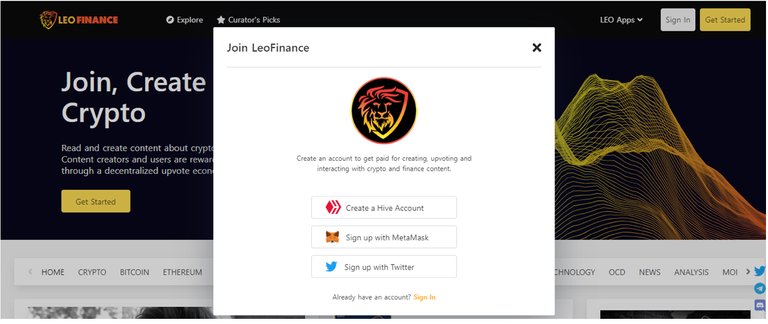 Click the link here and sign up via Hive Onboarding, Twitter or MetaMask. LINK
100% Easy 20 Second Sign-up And Free Account
Just like your twitter account there are no charges or fees. You literally just click on sign up, click on Twitter, enter the name you want for your account and you are good to go. You can be posting and commenting in less than a minute.
#Source: Leo FAQ
Sign up is free and easy.
Check out how easy it is in this video:
https://twitter.com/FinanceLeo/status/1334504633323098113?s=20
Ethereum Investors Use MetaMask Sign Up
& Earn Ethereum for blogging or Vlogging
Learn How Here: https://twitter.com/FinanceLeo/status/1334504633323098113?s=20
Leofinance Social Media Links
We are very social here, engagement and interaction are important, so here are the social links.
Telegram
Twitter
https://twitter.com/financeleo
Facebook
https://m.facebook.com/LeoFinance-108324424259755/
Medium
https://medium.com/@leofinance
Discord
YouTube
https://www.youtube.com/channel/UCXZAjUMby8yDXBRo4h-6wrQ
Learn More by clicking these links!
That's it..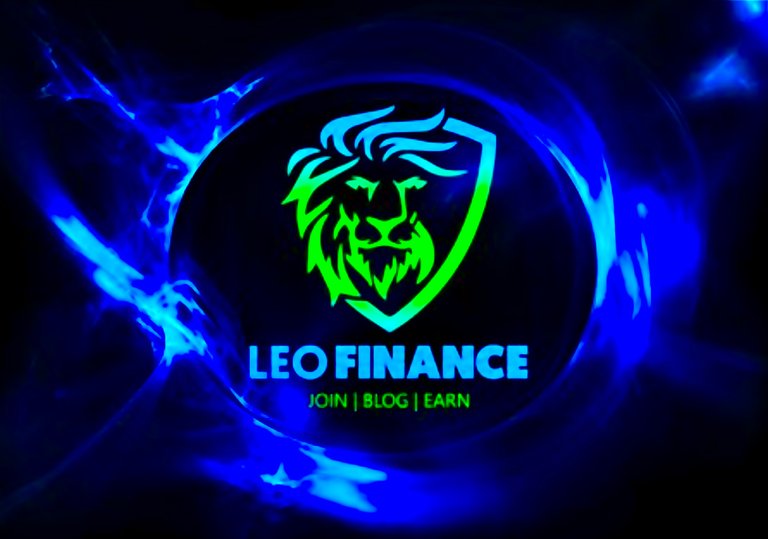 We have finished the overview of Leofinance, and you now have heard the What is Leofinance, Why you should join this platform and How to join.
This is the end of this post, but I hope it is a new beginning.
Each day is filled with the potential to start on the path to a new and better life.
@shortsegments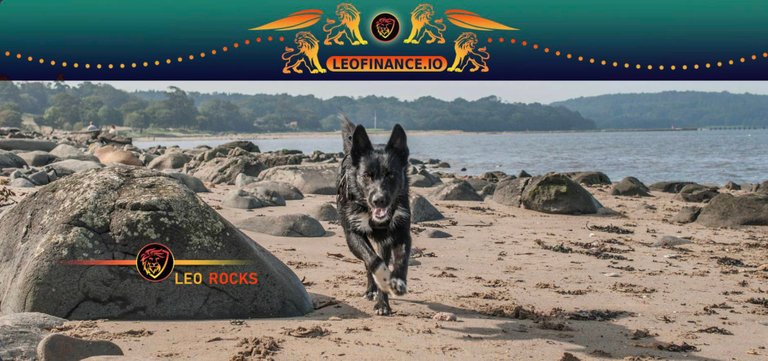 Posted Using LeoFinance Beta
---
---