Mark Cuban, a billionaires thoughts on DeFi and why people should invest in it.

Mark Cuban, a billionaires thoughts on DeFi and why people should invest in it.

I read this article from the web based news service Business Insider: * Mark Cuban breaks down the DeFi ecosystem and how he profits from 'yield farming' in a new blog. The article contained 8 quotes, but these five were the most meaningful to me, so I wish to talk about them. You can read the article here.. If your new to DeFi or decentralized finance you can read my introductory article on DeFi here and then come back to this article to finish it up.
Mark Cuban Quotes on Why DeFi is a model for business and technology.
One
"In a money exchange business, or even a banking business, you have to have the financial depth to be able to offer the range of needed currencies and services. You need to be able to afford to hedge the risk of pricing volatility between currencies. If you want to do this business with scale, across the world, it can be very expensive and risky. Not for DeFi Exchanges. What makes running a DeFi exchange so much better than a traditional centralized financial business of this and ANY kind is that rather than the owners of the business, investors, and their creditors putting up capital for all the transactions to take place, Liquidity Providers (LPs) do it for them."
My interpretation:
In DeFi it's the investors, called Liquidity Providers, who provide the capitol and assume the risks. They hope to gain from transaction fees and yield farming tokens.
My tangential thought:
Yield farming developed and became necessary because reimbursing liquidity providers for providing capitol and taking the risks was not a good model on all decentralized automated money market exchanges. Additional earnings to balance the risks of impermanent loss was needed, so yield farming was invented and the exchange tokens yield farmers earn must balance out their risk, so they still profit enough to have a good risk benefit ratio.
Two
"I'm a small LP [liquidity provider] for QuickSwap. I provide 2 different tokens (DAI/TITAN) that enable QuikSwap to offer swaps between these two tokens. As you can see here, this pair is one of many, and you can also see that based on the .25 pct of volume in this swap that Quickswap pays, my return on my initial $75k investment(based on fees only) as of this writing, is an annualized return of about 206%."
My interpretation:
One of the biggest attractions for DeFi is high yield. Bank interest rates and government security investments like US Savings bonds or Treasuries are very low. DeFi Annual Percentage Rates are very high.
My tangential thought:
This is driving money into DeFi from traditional markets. The 4% interest rate on stable coin pairs on Compound or Aave is 30 times greater then a bank savings account rate of 0.25%. These are real numbers, real yields.%
Three
"So in exchange for providing the Liquidity both TITAN and Quickswap need for their businesses, I get .25 of the transaction volume for swaps between these two tokens. As long as I keep making a good return, I will keep my money invested (Volatility can create mark to market losses). If not, I can immediately withdraw it (some platforms have a hold period or penalties). Have enough LPs, and the exchange is far more capital efficient than a similar traditional exchange business, and I get to make some money!"
My interpretation:
As long as the earnings I make from transaction fees on my invested capitol is good, and volatility of the trading pair is low, I make money and I am happy.
My tangential thought:
As soon as the earnings are low and the trading pair volatility is high, or price trend bearish, I should get out.
Four
"Consider Dave & Buster's tokens. When you buy their tokens, you can only use them in their arcades. You can't use them at others. One of the foundational businesses of DeFi is the ability to exchange the tokens of one project for those of another. That is why they call them Exchanges. And if the exchange is Decentralized, they call it a...DEX."
My interpretation:
The mobility of cryptocurrency tokens and your ability to invest them in multiple places is an incredibly valuable feature, because you can move to another exchange with better earnings or lower risks.
Five
"That is not to say that every crypto blockchain or DeFi project will work. They won't. These facts are not a secret in the crypto world. There is an incredible amount of competition. So much, in fact, many, if not most, will not work. They will not get enough users or generate enough fees to succeed. Crypto is brutally competitive. But in crypto vs. traditional, centralized businesses, all other things being equal, I'm taking crypto every time."
My interpretation
DeFi is competitive, and many projects will fail. But I know this, and everyone in DeFi knows this, or should know this. But despite this reality Mr. Cuban would still invest in decentralized finance over traditional finance and traditional businesses because the benefits described above outweigh risks.
My tangential thoughts
DeFi provides opportunities to people outside the traditional accredited investor groups and institutional investor groups to learn and utilize sophisticated financial earnings tools, which are based on a low capitol business model, where the customers bring the capitol, take the risks and profit from learning and efficiently moving their capitol i between different parts of this new financial ecosystem.
Last words…
I think DeFi is the future of finance, and we should spend time everyday learning about it.
What do you think?
Tell me in the comments below what you think of Marc Cubans five points above.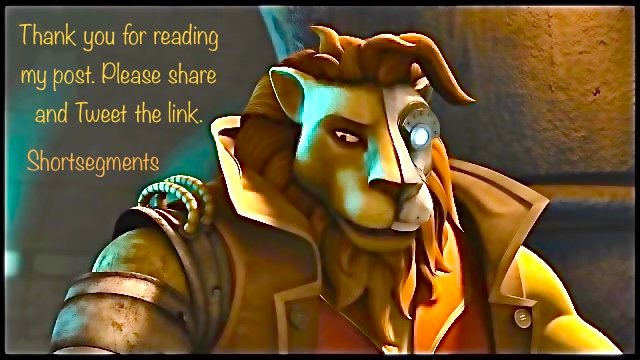 Picture Credit:
A YouTube video about Mark Cuban. Link
Posted Using LeoFinance Beta
---
---