Travala: a blockchain based discount travel booking project, business is up 9800%, buy the dip?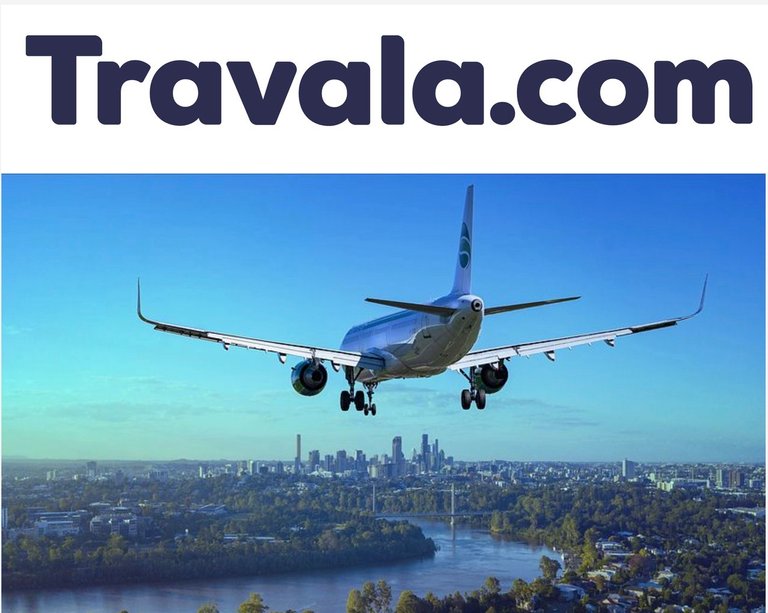 Travala
Many of you who are active on Hive have no doubt read articles by @trumpman, @empoderat , @revisesociology and @belemo about Travala and the cryptocurrency token AVA. Trumpman has promoted it since it was below a dollar, and I am sure he has a big bag of it. @empoderst wrote an article detailing the Smart Program, and @belemo wrote an article about using it to book travel in Nigeria as an example of its utility and real word credibility. For those of you unfamiliar with Travala and it's token AVA I will put links to other articles below.
But in brief:
Travala is a travel loyalty and discount project which is centered on the idea of making travel bookings and travel discount programs more efficient and more transparent using Blockchain technology. Travala is run by an experienced business team and has several important partnerships including Binance. It has experienced 4800% growth in business revenues in the last year, and the May 2021 Monthly report stated 14.5 million USD in revenue for the year to date, 5 months in…
It has enjoyed steady price appreciation and the website shows a multifaceted project with good use cases, and loyal supporters, several of which are active on Hive and Leofinance. The Travala travel platform native cryptocurrency AVA is a BEP-2 token from the Binance Smart Chain-Binance ecosystem. Your website based AVA wallet holds AVA, BNB and BUSD. You can purchase AVA at several exchanges, including Binance and Poloniex.
There are several things I noticed after signing into my account and reviewing the website: Link
The website was very professional, and easy to navigate.
You can book flights.👇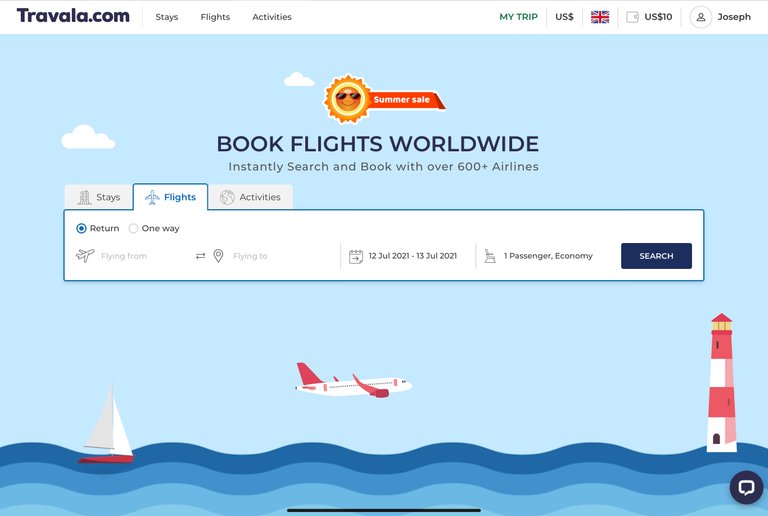 .
You can book hotels and resorts.👇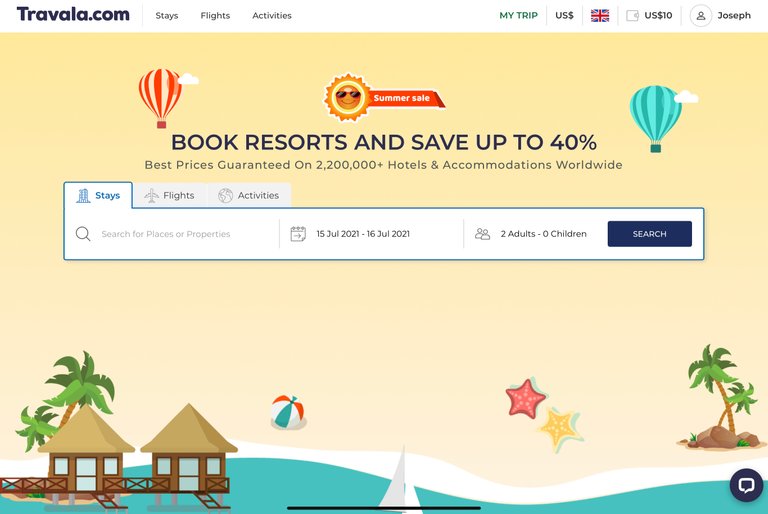 .
You can book resort or hotel activities or tours.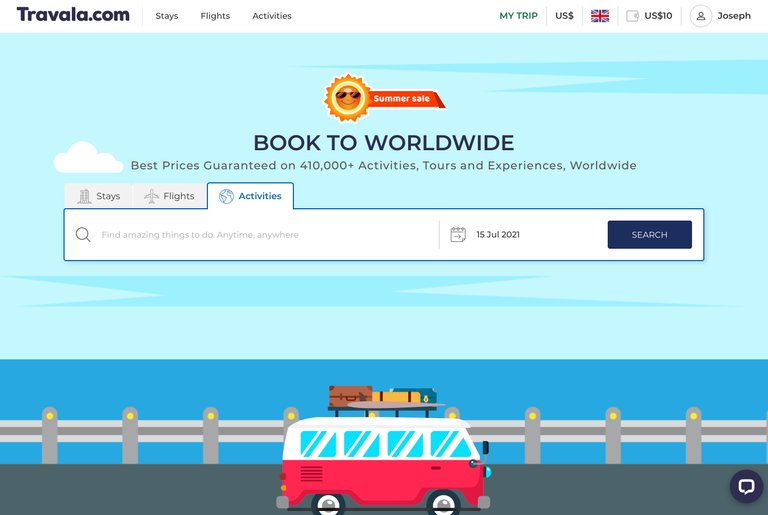 .
You can book all these things from the website or use their Mobile Applicaation on your phone.👇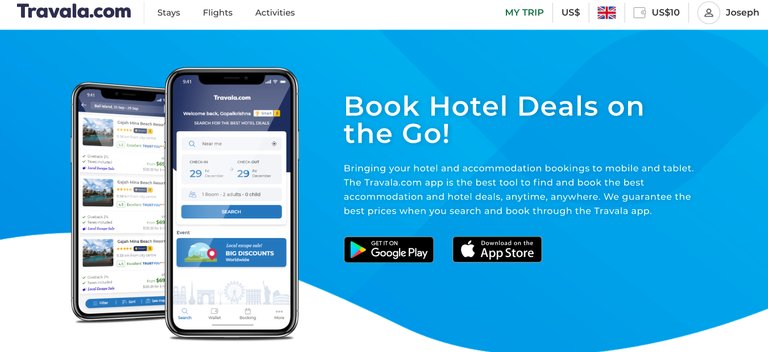 .
Traval is prominently featured on the Binance website as a Travel Partner with a good sized web page😃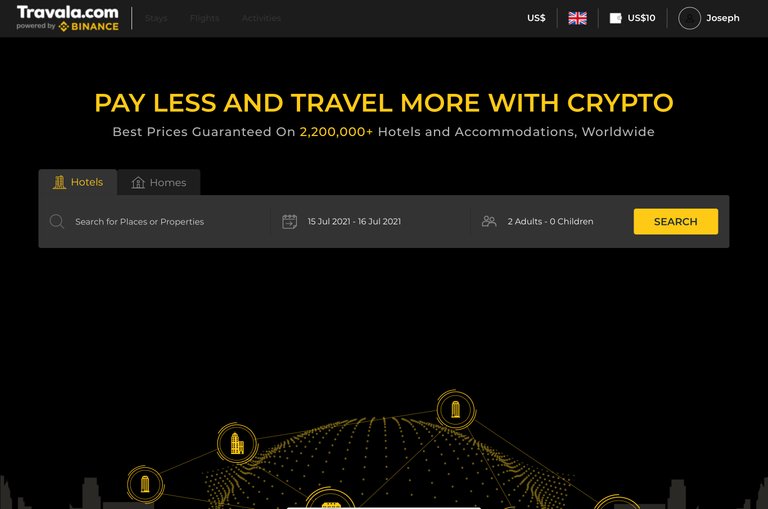 .
The webpage also features Travel Advisories for safety and awareness, plus a Travel Blog with Tips and Trips.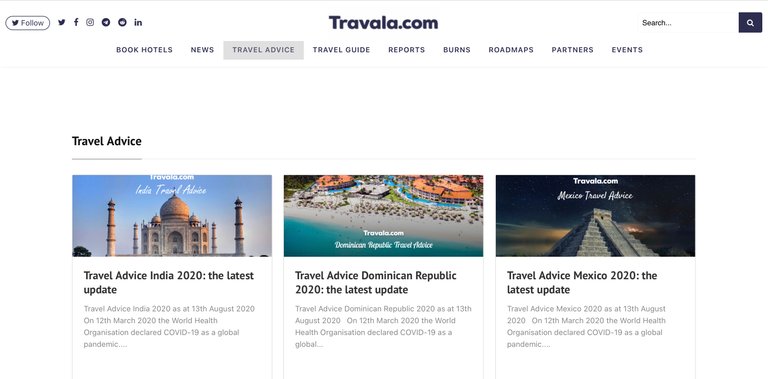 .
There was a nice customer review section also, with nearly a thousand good reviews!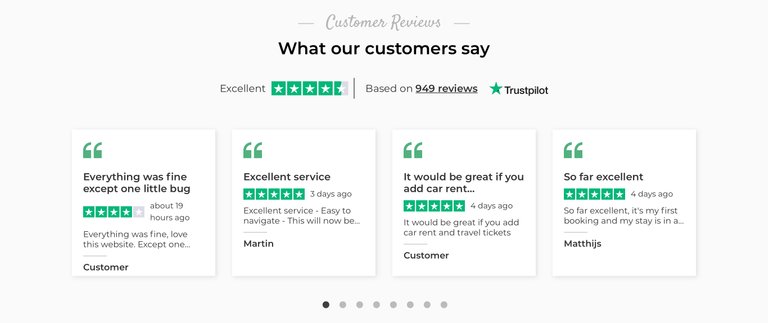 .
And for investors and interested customers a monthly report with bookings and earnings to date.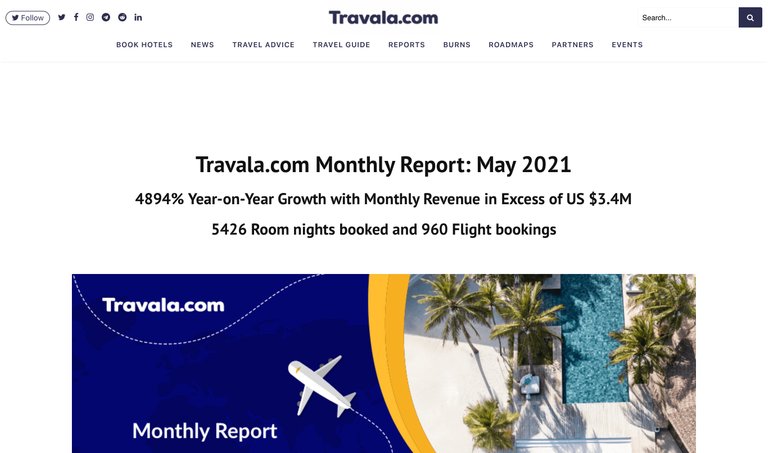 .
The May Report was very impressive with 4800% plus year to year growth, 4.5 million USD in revenue and several thousand bookings.
.
.
.
But back to buying on the dip…
Price
The primary reason I am writing this article is because many good project coins are at yearly low prices, and AVA is down from ATH of $6.00 to $2.15. The all time high price I quote is from CoinMarketCap. The price of AVA fell recently as did most of the Altcoins when Bitcoin dropped in value from $60,000 to 30k. The current price is around $2.15 USD. I have been creating a small bag of AVA, but it dropped off my radar for several months and now I think the price is very good.
Charts:these are pretty and ugly at the same time…
These are the one year, one month and one week chart. As you see the price didn't pump up, it rose steadily and was up several hundred percent for the year to date, at one time. Early investors are no doubt well into profitable territory, but even relatively late investors around $1.00 USD are still in profit, and as the Pandemic winds down, and the world starts to travel again after a 18 month lockdown I speculate that this coin price will rise as the need for its services grow.
Charts
#One-year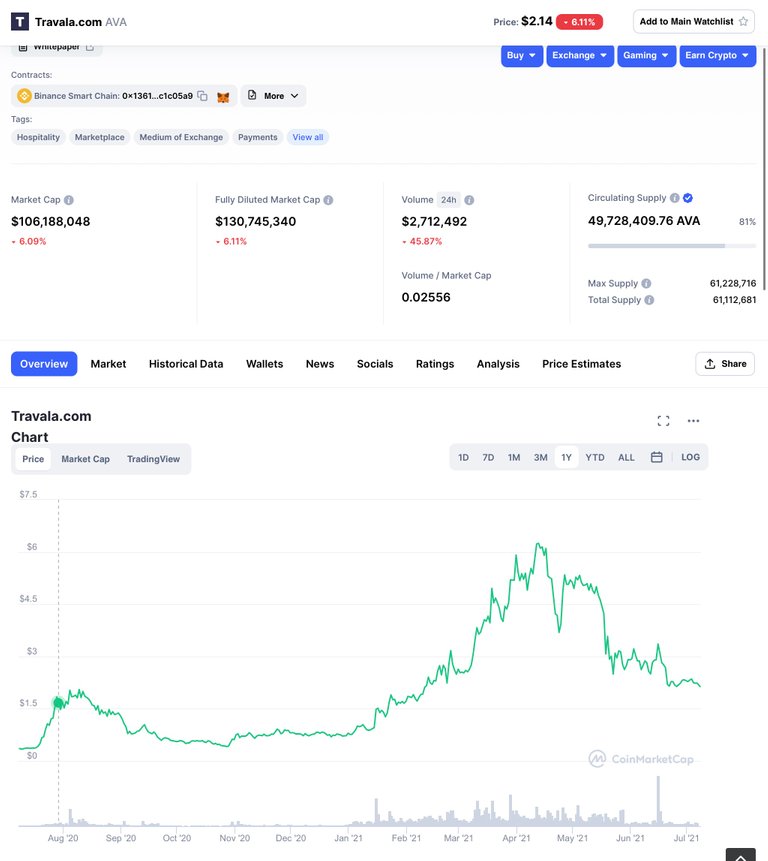 #3-month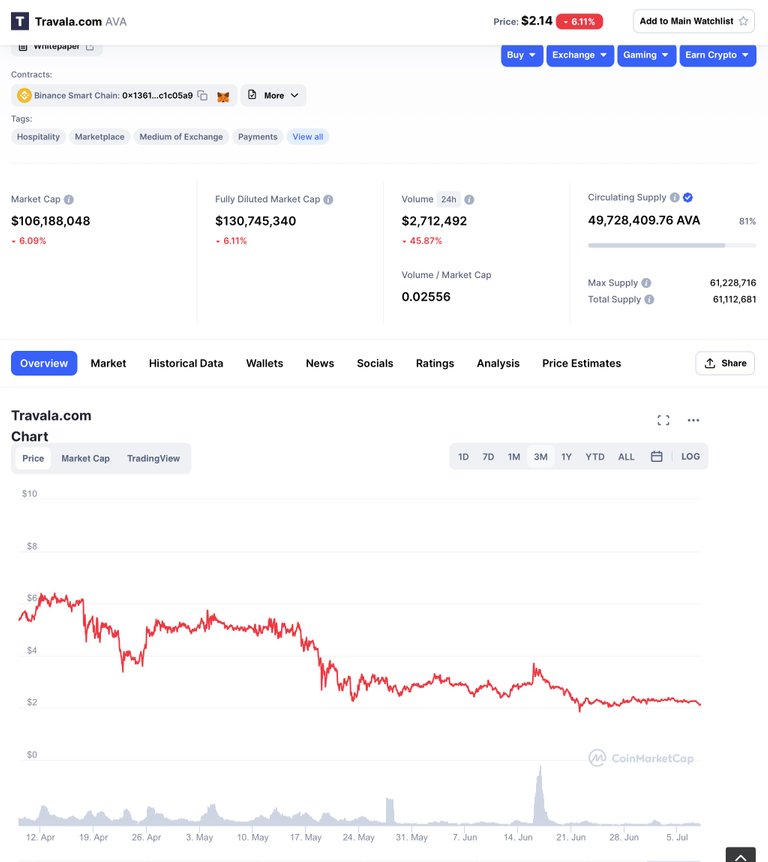 #1-month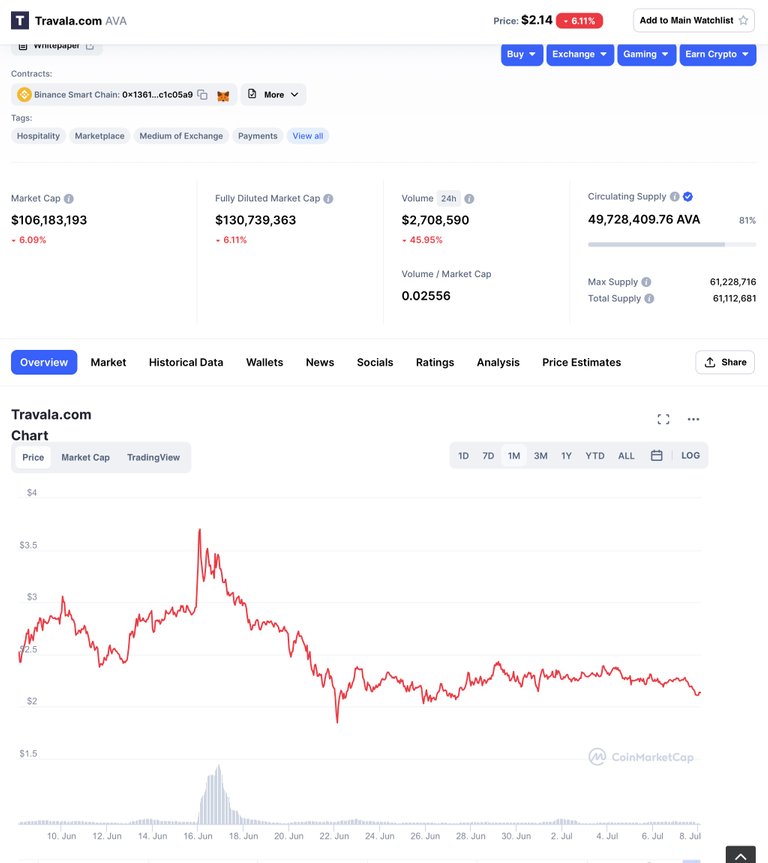 #7-day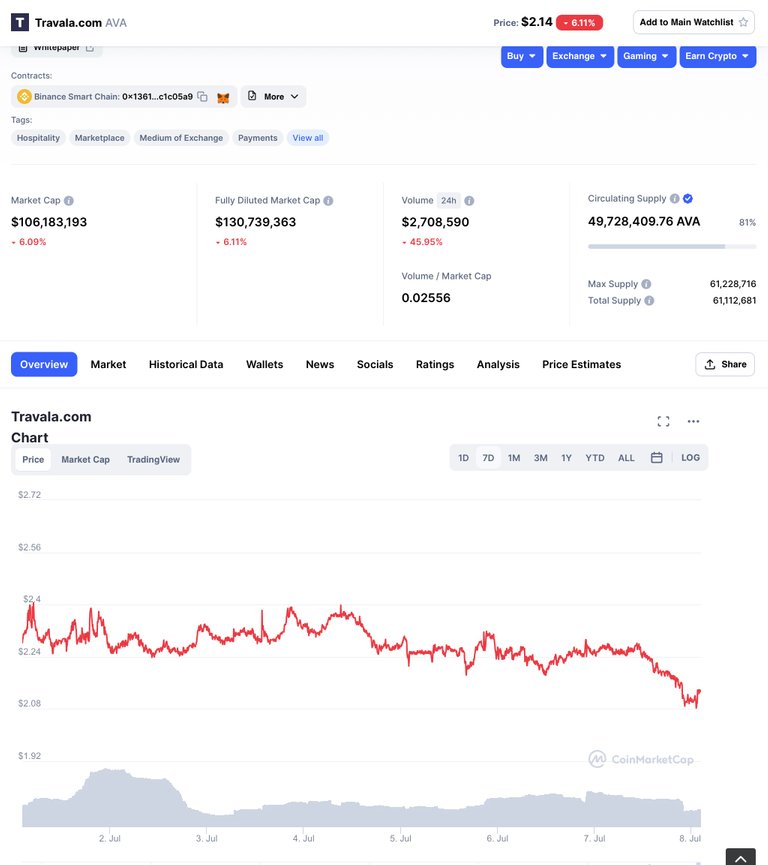 So do you buy the dip?
Do you catch a falling knife?
Do you wait for the bottom?
Do you dollar cost average into the position?
What are your thoughts?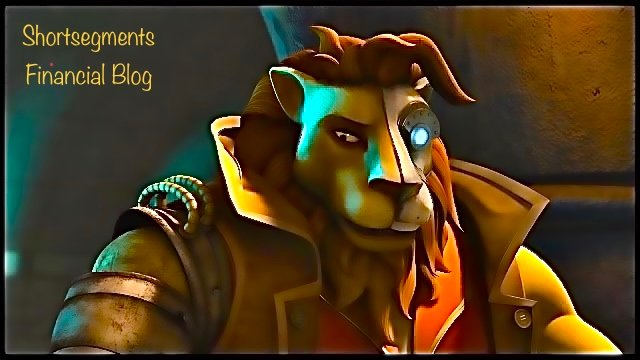 Shortsegments is a writer focused on cryptocurrency, the blockchain, non-fungible digital tokens or NFTs, and decentralized finance.
Other articles on Travala or AVA
https://leofinance.io/@empoderat/the-bull-case-for-travala-usdava
https://leofinance.io/@trumpman/i-just-bought-a-shitload-of-ava-travala-this-is-why
https://hive.blog/hive-167922/@alexvan/first-experience-with-ava-and-travala
https://www.aeneas.blog/undefined/@trumpman/expedia-shilling-travala-very-hard
https://ecency.com/hive-167922/@steliosfan/have-you-notice-today-s-travala-ava-ath
https://www.reddit.com/r/Travala/comments/m49ccu/httpsleofinanceiotrumpmantravalatodefispacesoon/
https://staging-blog.hive.io/hive-167922/@belemo/how-to-book-flights-and-hotels-with-cryptocurrency-in-nigeria
Travala Website
https://www.travala.com/about-us
Posted Using LeoFinance Beta
---
---