Consistency - The Only Unbeaten Formula For Success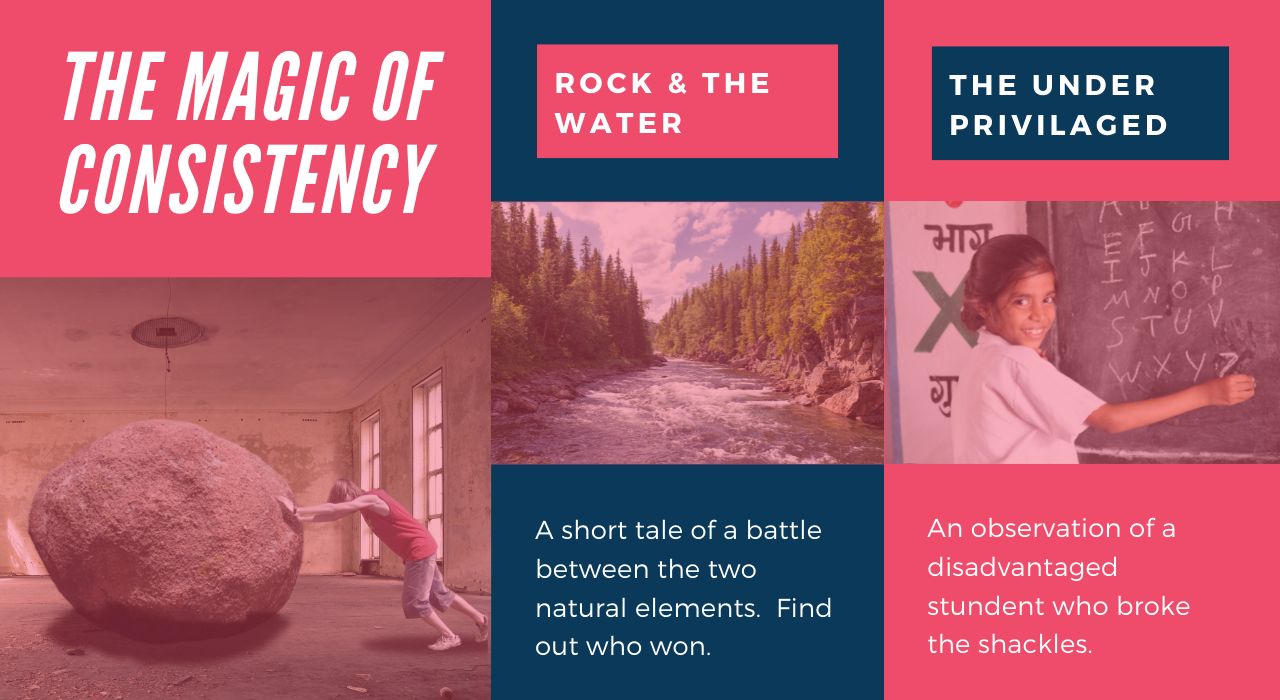 What will happen if you will pour water on a rock?
Its no brainer, I know.
The rock gets wet and then it dries. Nothing happens.
Water is so much less powerful. Its atoms are so loosely packed to have any permanent effect on a rock.
You obstruct it with something and it gets divided into streams. Water is soft and fragile. It doesn't fight.
If you'll throw it at someone, you might end up being good friends. It's fun. Or you'll be able to get away with a 'sorry'. Its harmless.
On the contrary, rock is tough and tenacious. Toss it into an ocean and it will still make its own space by displacing the liquid.
If you'll throw it at someone… — I suggest you don't. A man named Antonio Zombrano was shot dead for pelting stones at a police officer.
Rocks are hard and harmful. And they can land you in trouble.
And it seems as if, in their natural forms, it's impossible for something as sloppy as water to even pinch something as hard as a rock.
But have you ever walked on a river bed?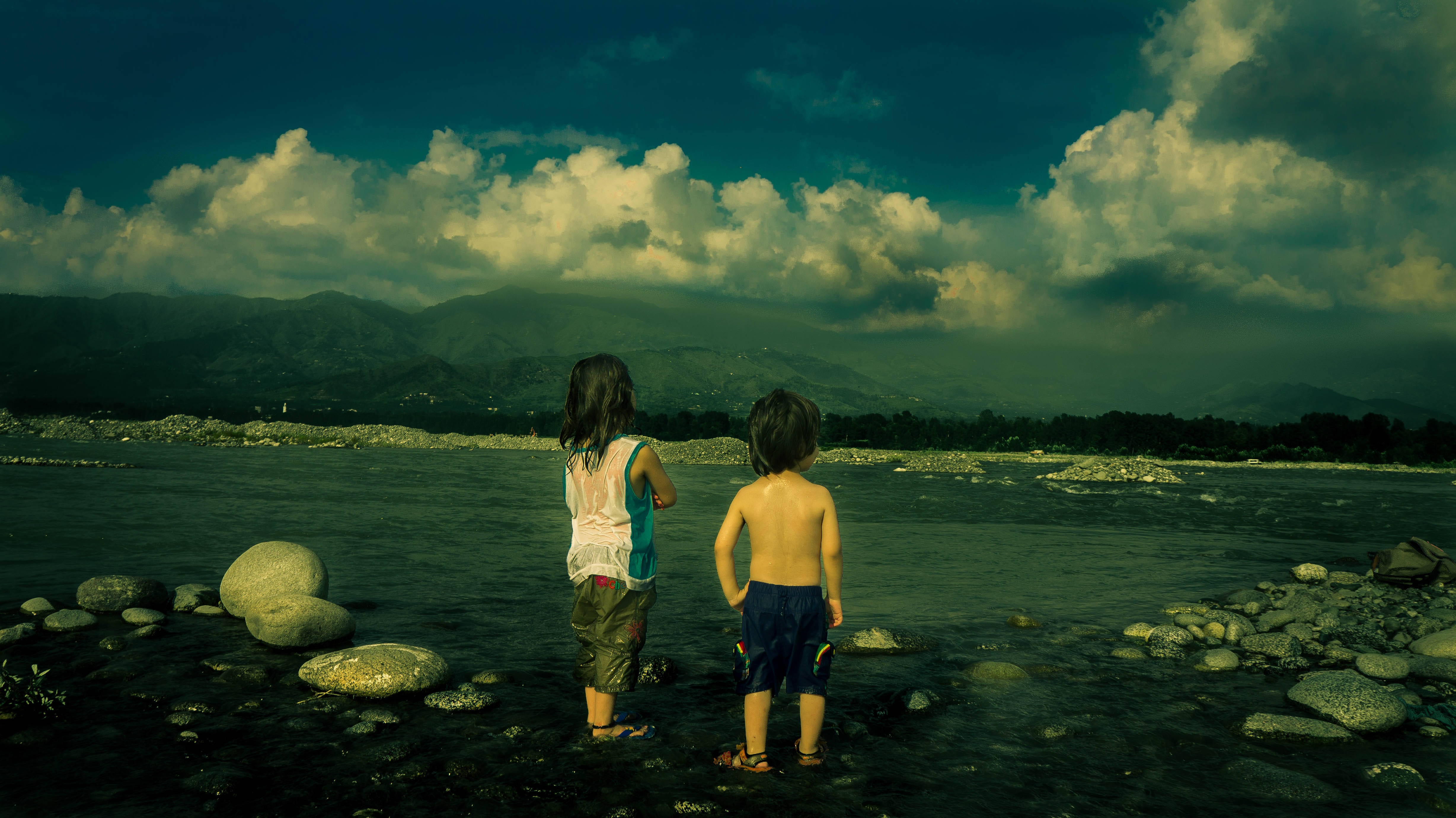 Source
It's soothing and relaxing to stroll at those perfectly rounded and oval stones.
The kind of stones you would only find in and around the water streams. That let you enjoy walking over them barefooted, without getting hurt.
The consistent flow of water smoothens even the most pointed rocks eventually.
And that's how powerless overthrows the powerful. Can even end it's existence by mere flowing forever and withering it away.
---
We were throwing paper balls at each other, and making fun of teachers, and were busy giving them the worst possible names invented in the history of mankind.
It was a free lecture, the teacher was absent and no one came. So freedom and chaos.
"How about stealing the lunches?" - I was trying to find new ways to kill time and amuse myself.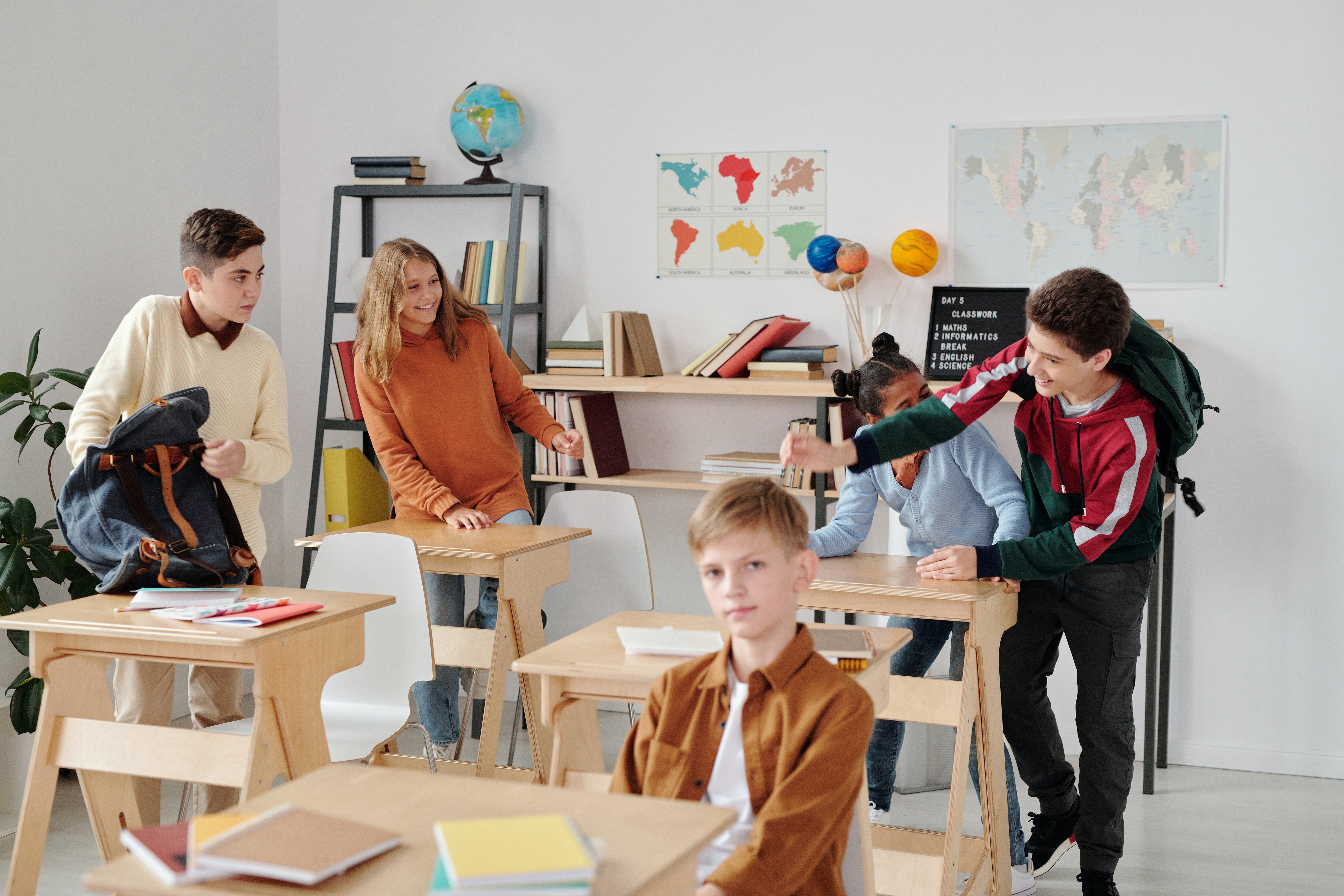 Source
But this guy, named Rohit, was engrossed in solving account problems. Sitting quietly at an isolated bench.
Hard to notice amidst this chaos. And paying no heed to the flying paper balls and screams and laughs and everything else.
He came from a 'Hindi Medium' school. And recently joined ours in 11th grade, that supported English Medium of instruction. Hindi is my native language.
I have always seen him struggle. He scored below average in most of the subjects and he couldn't easily understand things. It would take him multiple explanations in simpler and native terms to grab any basic concept.
During the free lectures, you could spot him sitting with the top scorers, trying to clarify his doubts and understanding the coursework.
Outside school, he would call them at his home or went to theirs for studying.
He would attend all sorts of extra classes skipping the morning assembly and playground time. He wanted to improve and to be competitive. Desperately.
And even after such tedious efforts for an year, he could still only managed to score around 60/100 in accounts.
And then another year flew by.
The D-day arrived. The day of our 12th grade results. Which was going to determine the fate of our admissions into higher education.
He got 92/100, an 'A' grade. Equivalent to me, I still remember. I was awestruck.
Within 3 years after leaving school he cleared the CA exams and became what he wanted to be - A Charted Accountant.
While most others intelligent chaps who opted for CA are still stuck. Some left after 2-3 years, some are still trying, some joined their family business or other jobs.
There was nothing special about him.
What made him special was his consistency. His unwavering commitment towards his goal with an intention to be better everyday, better than yesterday.
---
You might not be born intelligent or talented or with silver spoon in your mouth. You may not be as good looking as others. And you may be less creative, less smart, less resourceful, less connected and inferior in many other ways than most of the people around you.
But there is still something you can always do better than them.
You can work harder and more often. And the powerless you will eventually be able to beat anyone one day, even the toughest of competitors. Just like the water, and just like 'Rohit'.
Success doesn't happen overnight.
We see people coming in limelight suddenly. Becoming rich and successful and famous. As if they were a nobody a day before. And they became the talk of the town the next day.
There is this Indian comedian named 'Zakir Khan'. Who became insanely popular with one of his act he did a few years ago.
People flooded the internet about how it was so easy for him to kiss the success in no time.
But no one really cared to look at days when he walked for miles on foot to reach the auditoriums only to perform in front of a few people. The days he was left alone on stage with no audience around. The days he had to fight with his parents and society to pursue what he loves. The days filled with fear, anxiety and a lot of self self doubts - "Will I ever be able to sustain myself by doing standup?".
There is this decades of perseverance amidst hopelessness behind every overnight success.
Usain bolt, the fastest running man on the earth, ran for 20 years to run for just 9 seconds and beat the world record.
Any success story you will come across would be characterized by sheer amount of repetition for longer period of times.
Consistency breeds success and its boring and repetitive. It's doing something over and over again even when you don't feel like doing it. Even when the life becomes difficult and all the forces of universe are working against you. Even when you want to pack your shit and run away.
Its harder than you can imagine, that's why not many can do it.
But "You'll never change your life unless you change something that you daily, the secret of success is found in the daily routine".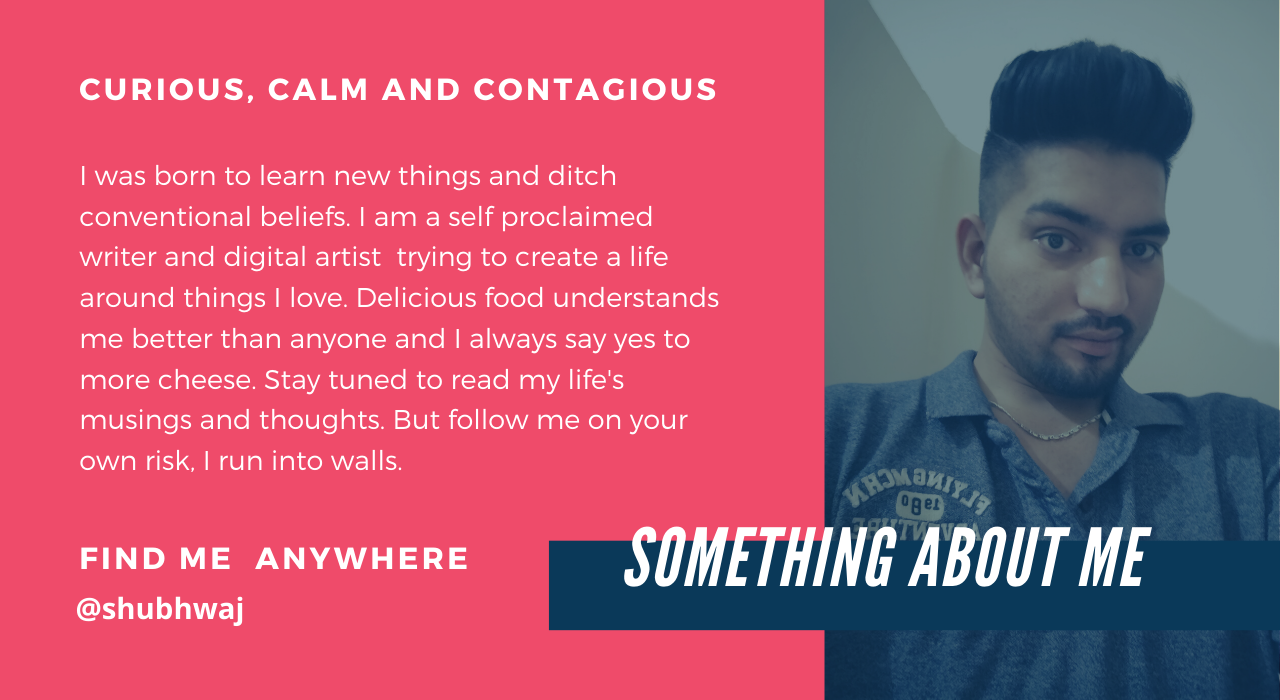 ---
Posted via proofofbrain.io
---
---