Shortcuts Can Be Deadly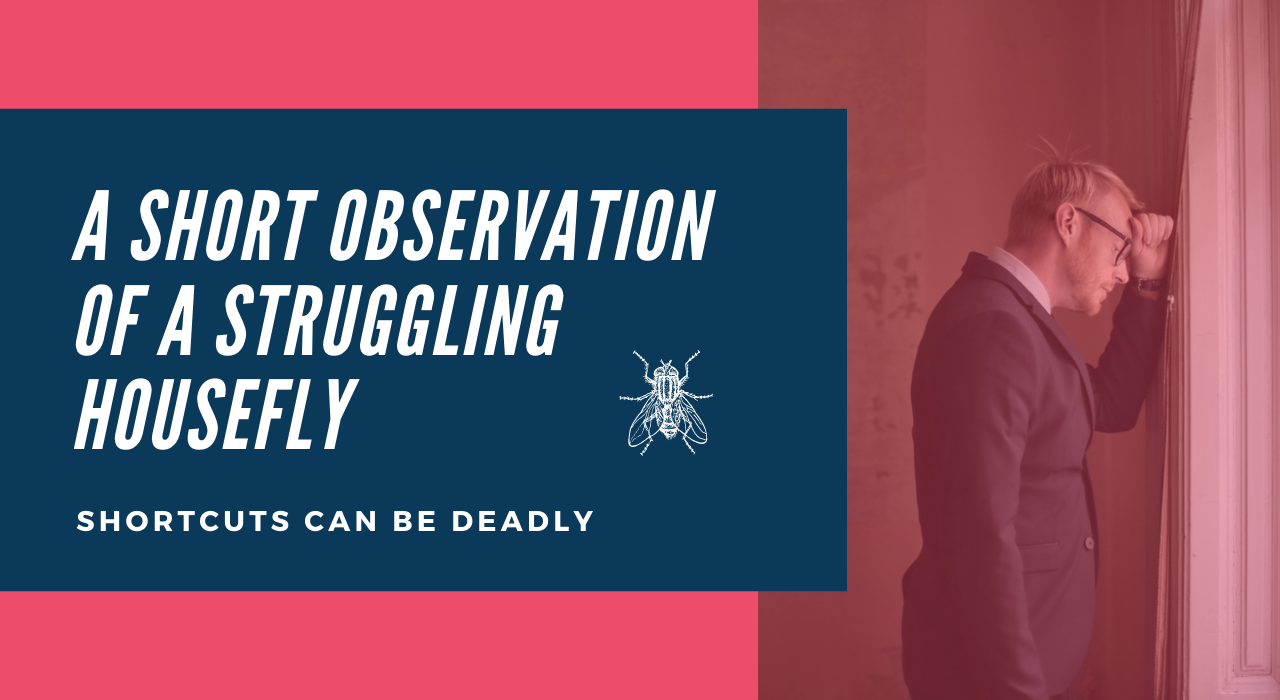 A red face with the tinted green textured body, the three pairs of legs and patterned wings ready to taste the flight of freedom.
Have you ever seen a housefly struggling to get out of a closed windowpane?
Buzzing and ramming his head on the glass of the window repeatedly. Not comprehending the very simple concept of closed doors and windows.
Probably because he can see outside, he can see the infinite open space, some opportunities, some hopes, something better to continuously struggle for, something that he was yearning for and now it is right there in front of him, too close to give up trying.
He gives it another shot but can only manage to get a staggering head once again. And somewhere in the middle of this struggle he ends up compromising his life and falling dead near the same window.
The morsel was in hands but he was not able to taste it.
Yes I am talking about him, have you observed that housefly?
Sometimes we are stuck in life like that poor housefly, blindsided by our goals, channelizing our energy in the wrong direction only to relish failures. However, we become too afraid and stubborn to try something else or even think of an alternate way, which may be a long one without any sight of the destination around, but is actually realistic.
There are no free lunches in the world. Shortcuts are enticing, they make you feel that things are easier to get and accomplishing your goals is piece of a cake.
But it is not.
Maybe it is for you. It is as easy as climbing the Himalayas or swimming across the Arabian Sea. And If you are a proficient trekker or swimmer, you don't need shortcuts anyway.
Success overnight, Unrealistic goals, blind sight and the easy escape are deceivable theories of one hundred percent luck. Relying on them is like behaving like a housefly trying to get out of a closed windowpane who ends up breaking his own head in return and die.
Everything we do in our lives bear consequences. We fall for shortcuts usually because of our short sightedness. We fail to look beyond what is right there. Beyond that glittering and promising quick solution to our problem.
May be you steal but never get caught. May be you plagiarize and no one ever notices. May be you over inflate your business valuation and still get investment. Or May be you taper with the university records and no one gets to know ever. Maybe.
You might then think that you are smart. But you're not.
Because it will destroy your psyche.
Getting too much with too less efforts is addictive. It's like 'Heroin' - the more you have it, the more you want.
No one will have to convince you. You will gravitate by yourself, because you'll stop appreciating the value you can derive by putting in efforts.
You'll want to hack everything. Creating a history of malicious actions, which eventually will blow up one day.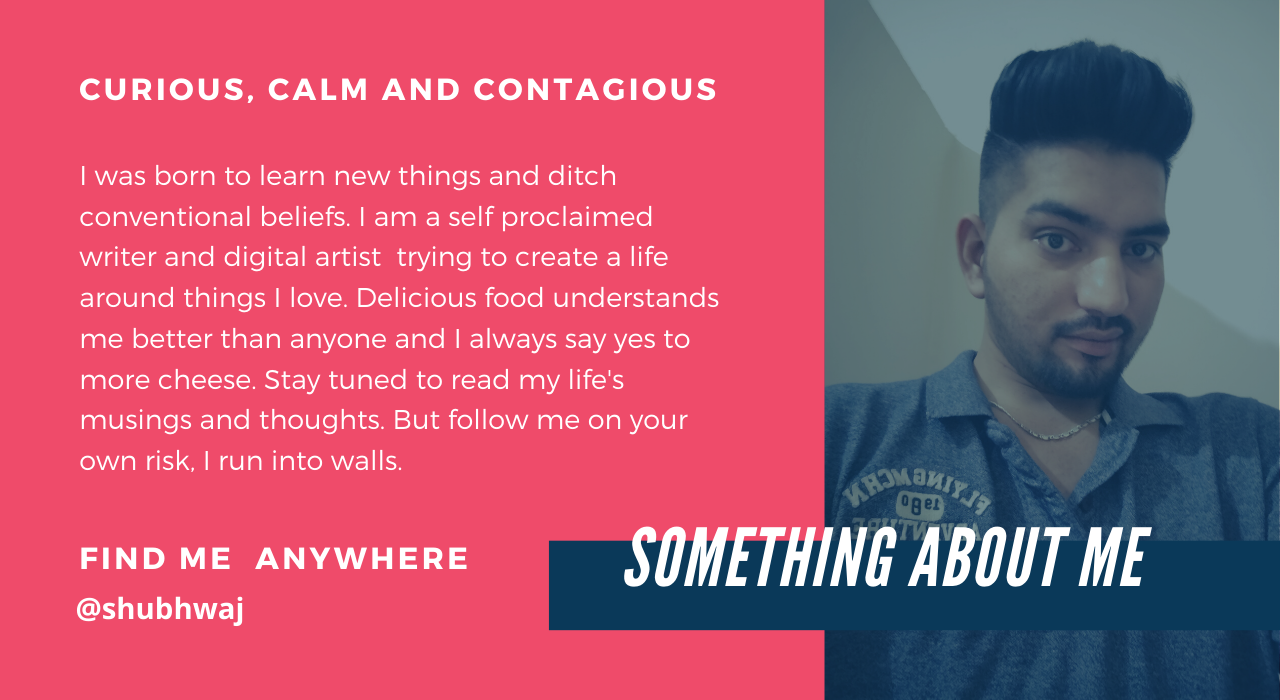 ---
Posted via proofofbrain.io
---
---