The Lesser Known Wealth Generating Kingdoms Of CubFinance Defi Platform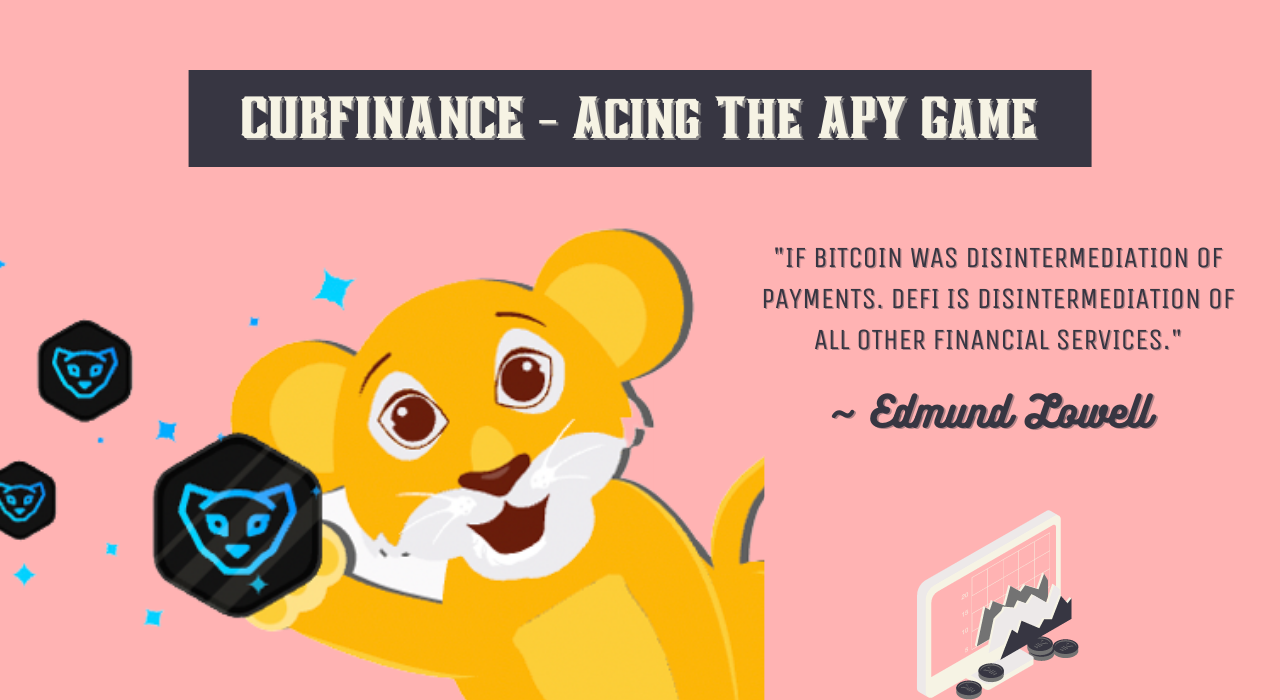 There is a growing trend of decentralized finance, or finance that is not centrally controlled. It is seen as a more secure and efficient way to handle money, as it eliminates the risk of fraud and corruption. And the need of a middlemen to verify and witness the financial exchange of any sort.
CubFinance is one such defi platform on Binance Smart Chain packing some ordinary and extraordinary functionality still hidden from the eyes of majority investors.
When you'll head over to the platform, here's a snapshot of things you'll find and can harness their potential.
Let's go over each one of them in brief, to get better acquainted with the platform.
Trade - The Trade option offers two facilities i.e
Exchange : Convert your BSC token to another BSC token in realtime
Liquidity : Combine two BSC tokens in equal value to create liquidity tokens to be used with liquidity pools. For ex - putting in $20 worth of BNB with $20 worth of BUSD to get back BNB-BUSD liquidity tokens.
Farms - Farms are the liquidity pools at Cubfinance. You can stake your liquidity tokens and earn CUB, the native token of the platform.
Dens - Dens are the staking pools. You can stake your BSC token in its respective pool and earn CUB.
IDO - Pretty much self explanatory. Used to launch new tokens based on BSC as initial Dex offering or what we usually understand as pre sale.
LeoBridge - It is a permissionless bridge to swap your ERC20 tokens to BEP20 i.e to convert your tokens present at Ethereum network to their equivalents at Binance Smart Chain.
Info - This section contains links to the platform code, other platforms and tools.
Docs - Documentation about CubFinance.
Roadmap - Liks to the project roadmap described in the Documentation.
Tokenized Blogging - Links to the 'Leofinance' A social, financial community and blogging platform at Hive.
Blog - Links to the official Leofinance account. Leofinance is the parent of CubFinance encompassing multiple financial developments, community and blogging platform.
Certrik Audit - Takes you to the Certrick audit score and stats.
If you haven't realized yet, I have left something out of the chronology. Yes, The kingdoms.
As you might find a lot of the above features at other defi platforms as well. But 'Kingdoms' something very innovative and peculiar at CubFinance
The Kingdoms
Kingdoms are the cross platform auto compounding yield vaults. Here is a snapshot of the vaults available as of now.
At first glance, it looks just like any other farm or liquidity pool. But it's not. What's happening at the backend is cross platform automated compounding of your assets. Along with earning you the CUB rewards.
In usual yield farming pools, you stake your tokens with a particular chain's liquidity pool or normal farm at a Defi platform. And you earn back in terms of that Defi platform's native token.
For example, if you'd stake your BUSD or BNB-BUSD tokens at Pancakeswap, you will keep earning CAKE. And that's it.
The token you'd stake will be used for either lending or providing liquidity based on the smart contract they are tied with.
But the things take a different turn if you'd choose CubFinance as your Defi platform. And use 'Kingdoms' to multiply your yield earnings.
It will stake your asset on another defi platform and will keep purchasing that same asset using the stake yields and then adding it back to your stake, compounding it automatically. While also rewarding you with native CUB tokens for staking at CubFinance.
And thus it's the ninth wonder of the world - Autocompounding. While compounding was popularized to be the eighth.
So here was how Cub 'Kingdoms' can become an efficient contributor in your wealth generating defi investment empire. By allowing you to farm 2 defi platforms simultaneously.
The CUB earnings for 'Kingdoms' are lesser than other dedicated pools though. But the overall APY is high that comes from the staking yield at other Defi platforms like Pancakeswap, Bakeryswap and Belt with support of more platforms and assets to be added in future.
CubFinance Kindoms APY Vs Other Defi
You don't need to believe me. But I am sure the comparison ahead will make you realize how much you are losing if you prefer any other Defi platform or contract instead of the CubFi 'Kingdoms' to earn staking yields.
I will be selecting the most prominent assets available in 'Kingdoms' for comparison. Primarily because they are characterized by heavy trading volumes. And there is no dearth of people who want to hold and stake these assets for long term. As a result their staking yields are lowest compared to most other assets.
Today, you're gonna see for yourself, about how you can generate extraordinary returns while holding less riskier assets and even stablecoins.
Analyzing BNB-BUSD
Let's first take the example of most liquid and stable asset pool found at the BSC Defi platforms i.e BNB-BUSD. This pair is probably most prevalent and common among most Defi platforms.
So here are what the APY's look like at various defi platforms compared to CubFi.


Apeswap


Pancakeswap


Biswap
The table below presents the APY and Total Value Locked in an easy to compare form. And as you can see, the APY at CubFinance tops the charts with insane returns even for these most prominient stable assets with the highest trading volumes at Binance Smart Chain.
| Platform | APY | TVL |
| --- | --- | --- |
| Apeswap | 8.2% | $10,088,697 |
| Pancakeswap | 19.02% | $346,012,430 |
| Biswap | 32.57% | $22,515,327 |
| CubFinance | 49.88% | $182,165 |
Analyzing BNB-ETH
Let's take another prominent LP token namely BNB-ETH. This is again a high volume asset pool. As it assists in the transition between the primary assets of the two most popular and user intensive blockchains.


Apeswap


Pancakeswap


Biswap
Again scruitinizing the images above and table below, no one is even near around the CubFinance, with Cub 'Kingdoms' generating most APY with ETH-BNB pair.
| Platform | APY | TVL |
| --- | --- | --- |
| Apeswap | 13.28% | $3,877,721 |
| Pancakeswap | 19.02% | $85,482,837 |
| Biswap | 11.81% | $19,612,682 |
| CubFinance | 32.35% | $188,411 |
And if you'll dig some more, you'd find similar trends with other assets' 'Kingdoms' like SPS and DEC and even the satablecoins.
Need I say more?
CubFinance Kingdoms Fees And Utilization
There is no one time deposit fee to stake in 'Kingdoms'. And the platform charges an ongoing 7% management fees instead, on yeild farming rewards you earn.
The proceeds are then used to buyback and burn CUB decreasing the supply and subsequently stablizing the CUB price.
Another 3% management fees is charged and distributed back to the CUB holders as liquid BNB rewards.
---
The CubDefi mechanics are designed to stabilize the CUB emissions in long term, therby stabilizing the CUB price and leading to price appreciation. For more information you can check out the platform and its documentation at the links provided below.
So what are you waiting for? Get into CubFinance today and maximize your returns multifold by investing into 'Kingdoms'.
Let the magic begin.
---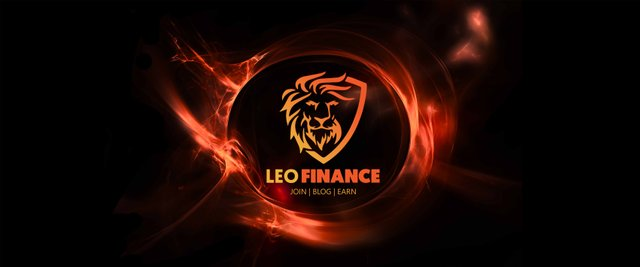 LeoFinance is a blockchain-based Web3 community that builds innovative applications on the Hive, BSC, ETH and Polygon blockchains. Our flagship application: Leofinance.io allows users and creators to engage and share content on the blockchain while earning cryptocurrency rewards.
LeoFinance | CubFinance | Hivestats | LeoDex | LeoFi
---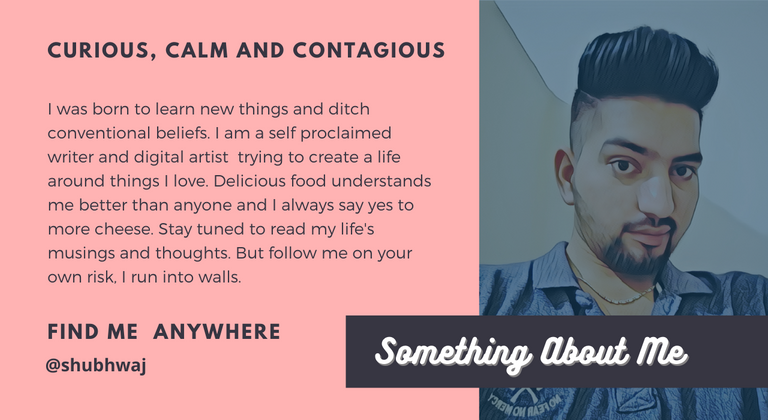 Posted Using LeoFinance Beta
---
---