The Need For Marketing 3.0 - Changing The Marketing Mindset With Changing Times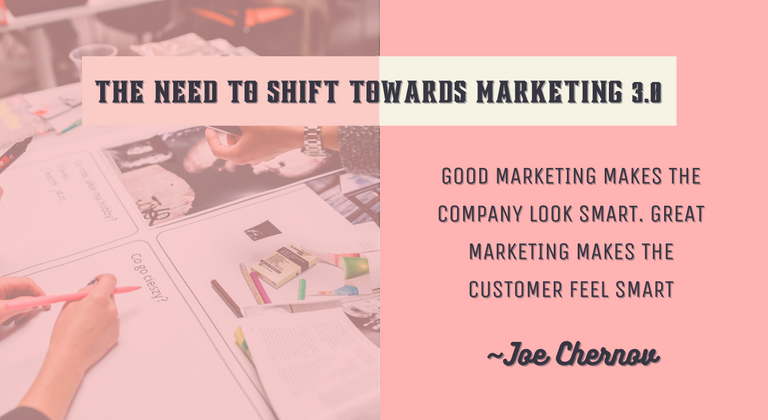 Sale! Sale! Sale! - I don't know when using one word 3 times to give an impact of alliteration was popularized. It feels even older than the dinosaurs. Probably more.
If you look at the history you'll feel that the same marketing methods that were found and popularized decades ago are being overused everywhere. While the human consciousness has definitely grown.
Though, also more refined marketing techniques evolved with e-commerce and internet age, but all of them primarily carried forward the underlying basics of influencing people and tapping the human behavior.
Some reports of 1970's reveal that an average person was exposed to between 500 to 1500 advertisements per day during that time.
According to the estimates of market research firm 'Yankelovich', In 2007, the number was up to 5k ads per day. That an average human was expected to come across in everyday life.
In 2022 the estimates must be around 8k-10k ads per day.
So definitely, you are now being surrounded by ads even in your dreams. I bet you can not even imagine a world without ads. They have become so subtle and coexisting with our realities that it is next to impossible to escape them.
But you can not deny this truth either, when we are surrounded by too much of something. We naturally develop an aversion towards it.
Like how most of us can now spot the clickbaits at a glance. And can ignore the numerous ads we come across in our digital interactions every other minute.
We all have become the marketers ourselves in different walks of life. Marketing has left no arena untouched.
People Hate To Be Sold.
That's why those cold callers are irritating and a nuisance. No one likes someone selling them something they don't want. And they feel frustrated when they get tricked.
They are not looking for a product, specifically. They are looking to fulfil their needs and wants. And whatever will have a potential to satisfy their desires will attract their interest.
The traditional marketing approaches preach to be oversalesy. To flush their emails with all kinds of offers and bundled products. To spam their inboxes unless they learn to be ignorant or throw you out of their whitelist.
It might have worked when every new product was kinda a new invention. But in the 21st century, it is the politer way to get on people's nerves. Which takes us to our next point.
Marketing Is Different From Sales
It's astonishing how many businesses fail to understand the actual difference between marketing and sales. And tend to intermingle their efforts leading to inefficacy in both.
Marketing is never meant to make a sale. It is the bridge. It is the communication. It is the travel of information about your product or service to the audience. About it's functionality, it's use, it's features and everything else.
The end goal of marketing is to create pospects and potential customers and generate leads. Whereas the end goal of sales is to convert those potential customers into buyers or the end users.
Marketing involves branding and advertising but not with an intent to generate a direct sale.
It is broader and more focused towards presenting the product and educating about it. Giving it the exposure by communicating in a way that resonates with the organization's public image and the larger vision.
Marketing 3.0 - The Inevitable Evolution
This era is all about 3.0's, it seems. The web 3.0 and the finance being blockchainified and then the games.
The term was coined by Philip Kotler in his book Marketing 3.0: From Products To Customers To Human Spirits'.
This new version of marketing prioritizes the need for customer interaction and connecting with them at an emotional level.
It teaches the need to look at people as people rather than just segments belonging to a certain demographic.
It says that marketers should be the experts in listening and predicting instead of convincing people to buy what they are selling.
The new age of commerce and trade revolves around community building and not just brand building. Your efforts should be to make people start talking about you rather than just you, your employees and your advertisements talking about your products, services and your organization.
---
Here's what kotler has to say about the Marketing 3.0 with respect to the orthodox marketing mindsets.
The difference between marketing 1.0, 2.0, and 3.0, is whether you're emphasizing reaching the customers mind or heart or spirit; whether you're product-centered, customer-oriented, or values-driven; whether you only see yourself as creating economic value, or creating people value or environmental value; and whether all you're concerned with is profits, or social progress and sustainability.
Philip is the expert who has excavated marketing trends his whole life.
And it is evident that overexposure has led to the decrease in the overall effectiveness of traditional marketing strategies. Gone are the days when people flocked to buy things just because they were sold by their favorite celebrities. Or because they were convinced about how it is going to turn their barren world into a Disneyland.
Most markets, now a days are over saturated. You are almost always offered somewhat similar value out of the differentiated products and services selling at a particular price.
Offering quality, assurance, fair price, cashback guarantees and discounts is no longer revolutionary. It's very obvious and expected for creating a market presence. But it needs a paradigm shift in the marketing mindset in this age, to acquire and grow the market share.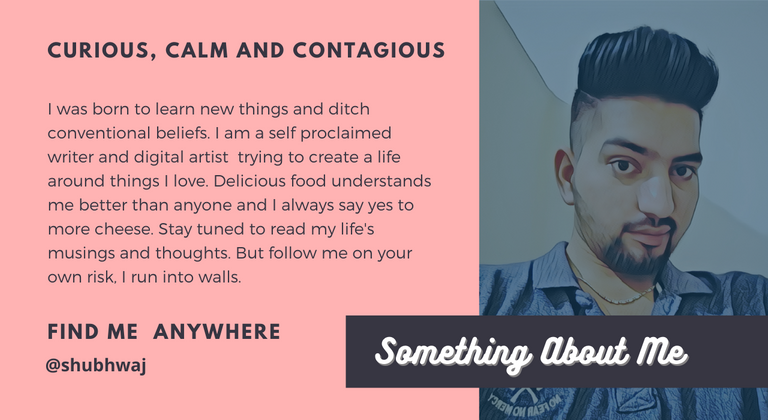 ---
---